Each year, millions of Muslims make the pilgrimage to the holy cities of Makkah (Mecca) and Madinah (Medina) in Saudi Arabia. Known as 'Hajj', the fifth pillar of Islam, every Muslim is required to make the pilgrimage at least once in their lifetime. But saving for Hajj isn't easy.
In Malaysia, Datuk Nik Mohd Hasyudeen Yusoff – the CEO and Managing Director of Lembaga Tabung Haji, Malaysia's only Hajj institution – is helping pilgrims prepare for the journey.
The institution organises travel, accommodation and healthcare services for more than 31,000 Malaysians who are shortlisted to attend the Hajj each year. Tabung Haji also manages depositors' savings for the journey, ensuring they are invested in Shariah-compliant assets.
Crucially, the institution covers more than half of the cost of the Hajj for first-time pilgrims, ensuring they only have to pay RM9,980 (AUD$3,335). It also helps fund Hajj for senior citizens who are experiencing financial difficulties.
"We are a very significant institution for Muslims in Malaysia," Hasyudeen says.
"Since being set up 1963, we have mobilised deposits from more than nine million Muslims with the current fund size amounting to RM75 billion (AUD$25 billion)."
But in 2020, the COVID-19 pandemic caused the government of Saudi Arabia to prohibit international pilgrims from attending Hajj, the first time in Tabung Haji's history. Only a limited number of Muslims living in Saudi Arabia were permitted to attend.
Despite this turbulent time, Tabung Haji was able to retain the confidence of its investors, experiencing a growth of RM6 billion (AUD$2 billion) from the end of 2019.
"Maintaining the trust and confidence of our depositors remains high in our priority. Given the growth in deposits, it seems that we were successful in that respect," Hasyudeen says.
"We hope to provide reasonable returns to our depositors despite the challenging global economic environment."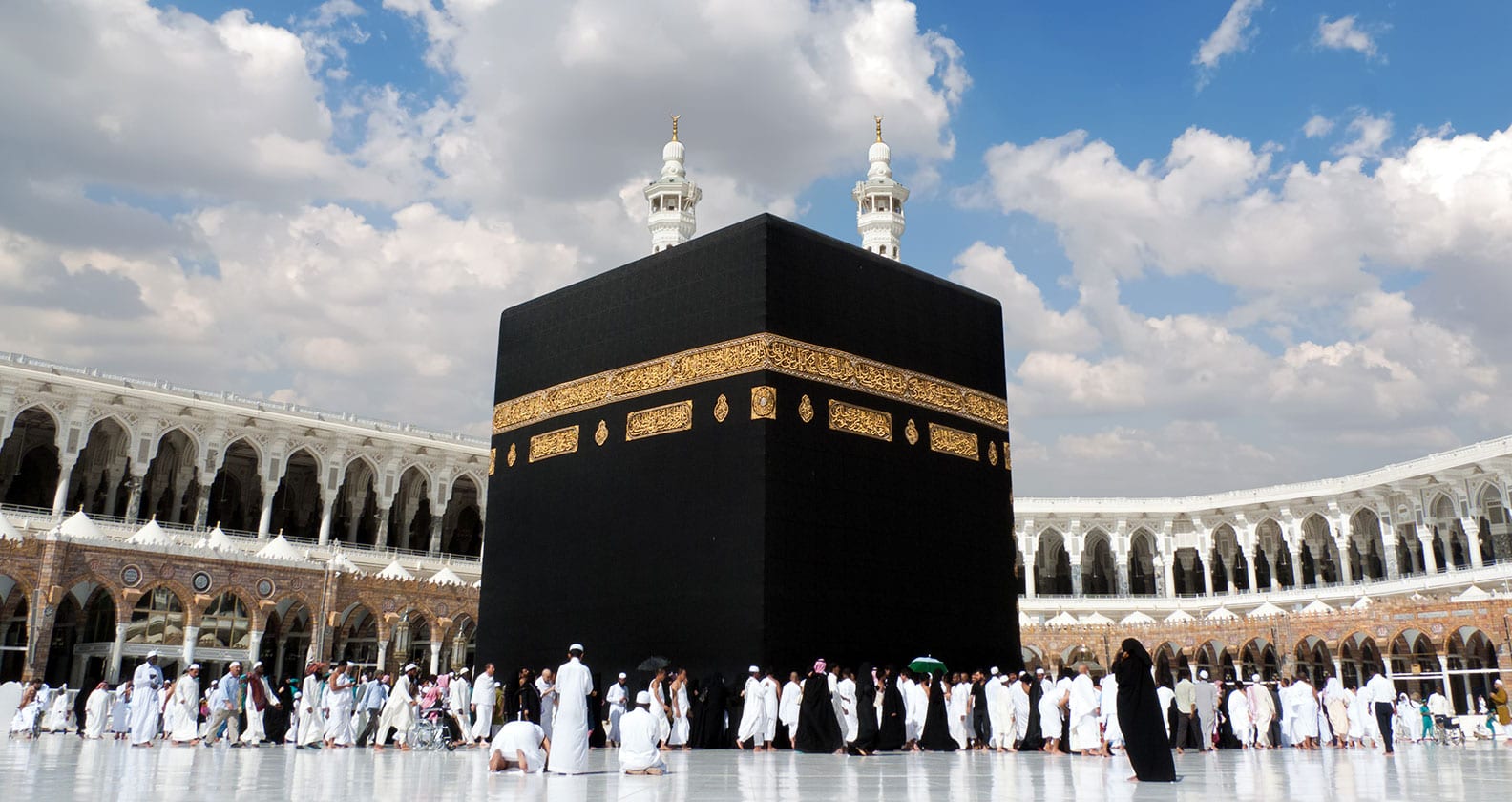 Receiving the title, 'Datuk'
Hasyudeen is widely respected in his field. In 2020, Hasyudeen was recognised for his services, and bestowed with Malaysia's prestigious Panglima Mahkota Wilayah award, which carries the title 'Datuk'­– similar to a British knighthood and the title 'Sir'.
He was honoured to receive his award from Yang di-Pertuan Agong, Al-Sultan Abdullah (the King of Malaysia and Head of State).
In addition to his role at Tabung Haji, Hasyudeen is an adjunct professor at the University of Malaya and holds prestigious positions as the non-independent executive director of an Islamic financial holding company and an Islamic bank in Malaysia.
Previously, he was a pioneer member of the Malaysian Anti-Corruption Commission Operation Review Panel. He also chaired a national committee that made recommendations to the government to strengthen Malaysia's accountancy profession and a national board that sought to improve the quality of audit practices carried out by audit firms in Malaysia.
Living by his values
Even though Hasyudeen has been highly recognised, he tries to remain grounded, striving to ensure his decisions are guided by two principal values.
"Integrity and honesty form the foundation of the accountancy profession," Hasyudeen explains.
"As we move up the corporate ladder, these two values become more important due to the impact of the decisions within organisations and on other stakeholders."
His decision to study at Curtin in the mid-1980s – then known as the Western Australian Institute of Technology – had a lasting positive impact on his character and helped shape his professional career.
"I was advised the accounting course offered by Curtin was one of the most practical in Australia, so I chose Curtin even though I was offered places in universities in New South Wales and Victoria," Hasyudeen says.
"I learned a lot from my stay in Perth. In addition to having an opportunity to excel academically, I was exposed to an open culture that appreciates merit and humanity."