Curtin University has congratulated Vice-Chancellor Professor Deborah Terry on being elected the next Chair of Universities Australia.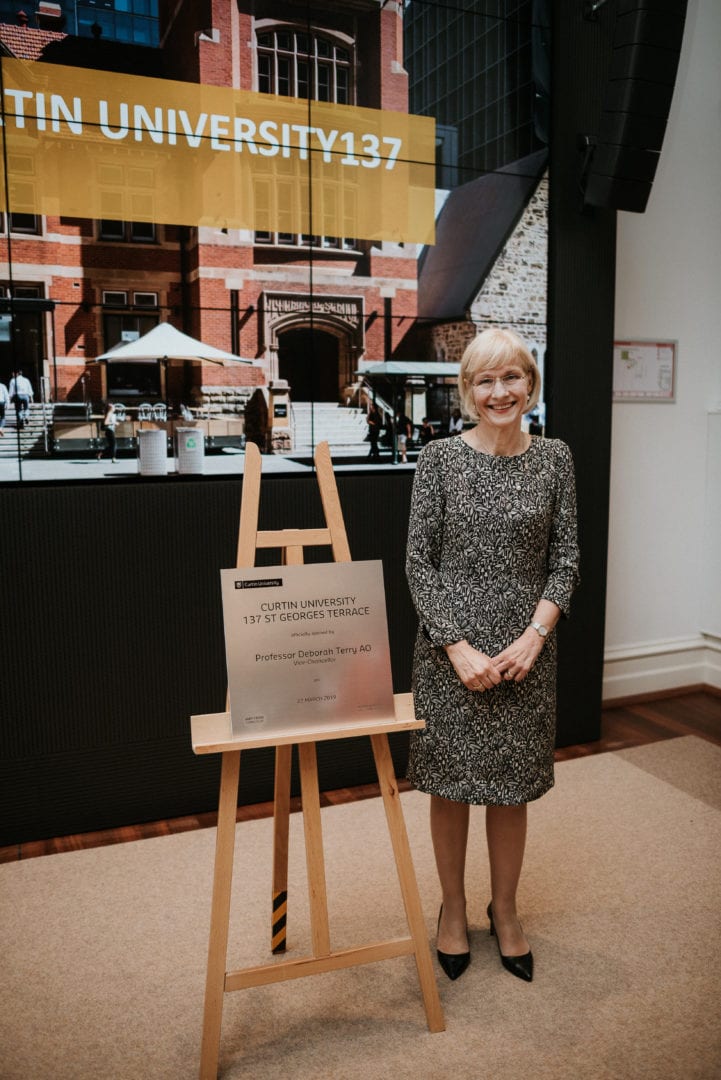 Professor Terry will succeed Monash University Vice-Chancellor Professor Margaret Gardner from May 21.
Curtin University Chancellor Dr Andrew Crane said Professor Terry would bring considerable expertise and an innovative vision to the role.
"Under Professor Terry's leadership, Curtin continues to climb world rankings with a commitment to high-quality research and teaching that is making a real difference to communities locally, nationally and internationally," Dr Crane said.
"Professor Terry's global perspective, outstanding research skills, strong leadership and inspiring vision make her an ideal choice to represent Australia's higher education sector on the national and global stage.
"I am also certain she will be a significant voice for our strong State across the country, and beyond."
Professor Terry said she was honoured to lead the organisation, after being a long-standing Universities Australia board director.
"It's a deep honour to be able to give voice to the profound role of Australia's universities to change the lives of individuals, communities and nations," Professor Terry said.
"Through teaching and inspiring the next generation, and forging research breakthroughs that change knowledge forever, universities are central to our future prosperity.
"I'm delighted to build on Margaret's strong legacy and to pick up seamlessly in our advocacy to the Australian public, decision makers, and community leaders."
Professor Terry has been a member of the UA Board since 2015 and has served as Deputy Chair for the past two years.
She is a Fellow and past President of the Academy of Social Sciences in Australia, a member of the Advisory Council of the Australian Research Council (ARC) and has previously chaired both the Australian Council of Learned Academies and the ARC's College of Experts in the Social, Behavioural and Economic Sciences.