Have you ever thought about starting your own business? Or maybe you love creating solutions to problems and thinking outside the box is your go-to? If you have a drive to do things differently, an innovation or entrepreneurship degree could be for you.
Let's take a closer look at what entrepreneurship means, and how our Bachelor of Innovation can give you the tools you need to become an entrepreneur and succeed in business.
What are innovation and entrepreneurship?
Innovation is the creation of an idea, product or service that solves a difficult problem or improves how something works. Entrepreneurship involves selling that idea, product or service by highlighting the value it adds to people's lives.
Innovation can occur in any field, from technology and science to the arts, and is the key driver of entrepreneurial activity. The most successful entrepreneurs can identify unmet needs or inefficiencies in existing markets and develop clever solutions to address these gaps.
Entrepreneurs aren't afraid to disrupt the status quo and are driven as much by making a profit as making an impact.
For example, Curtin grad Sherin Breuer founded Upitch.me, a start-up that enables students and graduates to use videos rather than written resumes to apply for jobs and internships.
What is an entrepreneurship degree?
An entrepreneurship degree is an undergraduate program that prepares you for a career in entrepreneurship, innovation and business creation. It equips you with the knowledge, skills and competencies you need to identify and pursue entrepreneurial opportunities, launch and manage new ventures, and innovate within established businesses.
At Curtin University, our Bachelor of Innovation teaches you to become an entrepreneurial thinker and problem-solver at both local and global levels. It nurtures your creative mindset and gives you the right tools to solve industry and societal challenges.
Innovation vs Commerce vs Business Administration
Curtin offers undergraduate entrepreneurship studies in its Bachelor of Innovation, Bachelor of Commerce and Bachelor of Business Administration. In these degrees, you'll gain a solid foundation in business theory and practice by studying core units such as financial decision making, and markets and legal frameworks.
In the Bachelor of Innovation you'll also learn discipline fundamentals such as the different types of and approaches to innovation, how to take an idea from concept through to professional design, project management and responsible innovation and leadership.
You can also customise your course by choosing a business major or specialisations from diverse fields such as humanities and science. Plus, you'll have the opportunity to join the Curtin Ignition and Curtin Accelerate programs, which offer exclusive masterclasses to help you to set up your own enterprise.
What jobs can you get?
The great thing about undertaking a Bachelor of Innovation is the wide range of careers possible after graduation. You'll be able to combine your job-ready skills such as teamwork, critical thinking and data analysis with your creativity, tenacity and business savvy in a range of industries to drive change.
Here are just some of the career options possible with a Bachelor of Innovation:
Entrepreneur
Entrepreneurs create and manage businesses or enterprises. They are creative people willing to take risks to bring ideas to life.
Entrepreneurs can head small local start-ups to large corporations and are driven by the desire to disrupt the norm. Famous entrepreneurs include Steve Jobs and Richard Branson, but new generation talent includes Melanie Perkins (CEO and Co-Founder of Canva) and Brian Chesky (Founder of Airbnb).
Business analyst
Business analysts work with companies and organisations to help them identify and solve business problems. They analyse data, processes and systems to identify areas for improvement and how to achieve those improvements. By implementing new business strategies and solutions, business analysts help companies stay competitive in evolving markets.
Innovation analyst
If you like the idea of helping organisations identify, evaluate and implement new ideas, services, products and technologies, a career as an innovation analyst may appeal. They examine data, trends and market information to identify opportunities for change, ensuring businesses stay ahead of the curve.
Consultant
Consultants provide expert advice and guidance to organisations in various fields, from finance to technology, marketing to human relations. They help clients to achieve their business goals and improve operations. Consultants may work independently or as part of a consulting firm and are often brought in to solve a specific problem.
Web developer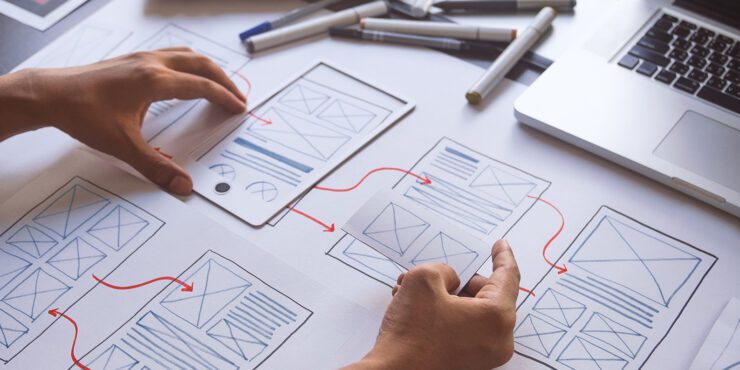 Web developers are critical to the creation of a business's online presence; they help organisations connect with customers and clients online. Web developers may design and build websites – balancing form and function – troubleshoot web issues and make updates or improvements to websites. They can specialise in front-end development, which focuses on designing the user interface and experience, or back-end development, which deals with the server side of website and data management.
Marketing or social media consultant
Marketing or social media consultants advise their clients on how to effectively promote their products, services or brand through marketing and social media channels, using tactics such as content creation, audience targeting and performance analysis. Typically well-versed in the latest digital marketing and social media trends and best practices, their primary goals are to ensure clients reach their target audience, build brand awareness and engagement, and drive sales.
Chief strategy officer
A chief strategy officer (CSO) is a high-level executive responsible for developing and carrying out a company's overall business strategy. They analyse market trends and competitor activity, evaluate opportunities for growth and expansion, and ensure a company's departments and functions are aligned with its overall strategy. CSOs help businesses identify their goals, develop action plans and make strategic decisions that drive growth and success.
Studying to become an entrepreneur at Curtin
Our Bachelor of Innovation is ideal for aspiring entrepreneurs, innovators and game changers looking to disrupt the status quo and make their mark on the world. Or if you already have an undergraduate degree, you can further your studies with our postgraduate degree, the Master of Innovation and Entrepreneurship.
During your studies, you can join Curtin Entrepreneurs, which links you to relevant programs that nurture and support your entrepreneurial ambitions.