How do we navigate ethical dilemmas at work? Or stand up for our values under pressure?
This two-day masterclass will provide you with a practical, immediately actionable 'Giving Voice to Values' framework for responding to and dealing with ethically challenging situations in the workplace.
Drawing on real life examples and evidence based research, you will gain the tools to confidently act on these values and navigate those tough conversations. You will be provided with an innovative approach to values-driven leadership development in business education and in your workplace.
This exciting program will identify internal and external factors that makes us more or less likely to successfully speak up about our values and propose more ethical courses of actions, as well as how we can use these factors to our advantage to become more skilful in acting on behalf of our values.
Organisations that thrive are usually have influential leaders who are driven by good and ethical values and recognise employees who work in those organisations are human. If you're ready to model effective, ethical leadership, now is the time to take action.
Credit for recognised learning
When you complete this course, you can choose to study further, and may be eligible to receive up to 10 credit points towards Curtin's flagship MBA Programs.
What participants have said about the program
David Gribble, CEO Constable Care Foundation
Loved it. Working in the NFP sector this program and the framework is so relevant to our mission and purpose and incredibly practical for application in the workplace.
Ryan Screaigh, MBA Student
Highly engaging program and presenters that took a philosophical approach to applying the Giving Voice to Values framework to each participant's experience.
Natalie Pretorius, Senior Quality Coordinator, Curtin University
The presenters Dr Jacqueline Boaks and Michael Baldwin were approachable and 'real' and provided great insights into finding courage to have a voice and to genuinely seek to understand the voice and the values of those around you. The masterclass has given me the courage to speak my truth and continue to keep moving forward.
About the facilitators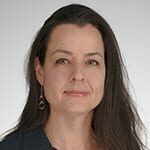 Dr Jacqueline Boaks 
Dr Jacqueline Boaks has a background in management, training, consultancy and academia. She is passionate about sharing her knowledge on ethics, leadership and critical thinking and has taught at tertiary level for more than a decade. She is the co-editor of Leadership and Ethics and has published widely on democracy, ethics and leadership.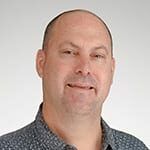 Michael Baldwin
Michael Baldwin has extensive experience in the public and private sectors, in areas including procurement, contracts and oversight of large-scale government projects. Since 2018 he has taught ethics to MBA and undergraduate business students, as well as classes on career planning and lifetime career management. He is currently researching the links between happiness, lifetime well-being and material wealth.