One of the greatest challenges facing Human Resources and Senior Leaders alike in business today, is how to make the best use of technology and data while creating a human-centric workplace. With issues like AI Bias, Data Privacy and Employee Experience, creating a workplace that balances people, technology and data is critical.
In this one day masterclass, you will explore the importance of alignment of people, technology, and data strategies and you will learn how to balance the implications with the application of technologies to the workplace.
Credit for recognised learning
When you complete this course, you can choose to study further, and may be eligible to receive up to 5 credit points towards Curtin's flagship MBA Programs.
About the facilitators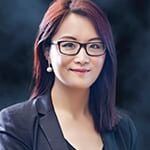 Associate Professor Amy Tian
Associate Professor Amy Tian, works at the School of Management and Marketing, Curtin Business School. Prior to joining Curtin University, she worked at University of Western Australia and Cardiff University (UK). In addition, she has been a visiting scholar at universities in the People's Republic of China, Germany, UK, and US. Her research is multidisciplinary and her main areas of research include human resource management, knowledge transfer, leadership, and multiculturalism. A key theme throughout her work is how to promote positive employee work-related outcomes and organisational performance. Her work has been published in international top tier academic journals and practitioner-oriented publishing outlets such as Harvard Business Review, where she has been recognised for her expertise in HRM, leadership, and knowledge transfer. Dr Tian has also received multiple scholarly and teaching awards.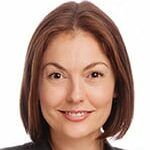 Philippa "Pip" Penfold
Philippa "Pip" Penfold is the CEO of People Collider. Following a 20-year corporate HR career spanning Asia and Australia, today she educates HR professionals about new technologies (e.g. AI & RPA). She is a HR Tech Start-up Mentor, teaches Human Capital Innovation to Master students at the Singapore University of Social Sciences and is a regular lecturer at Business Schools in Australia. Pip has been engaged at the forefront of AI and Ethics debate, working with ForHumanity, an organisation in the US developing algorithm audits. She holds an EMBA from Kellogg-HKUST, MSc HRM and is an AHRI Fellow (FAHRI).