This internet browser is outdated and does not support all features of this site. Please switch or upgrade to a
different browser
to display this site properly.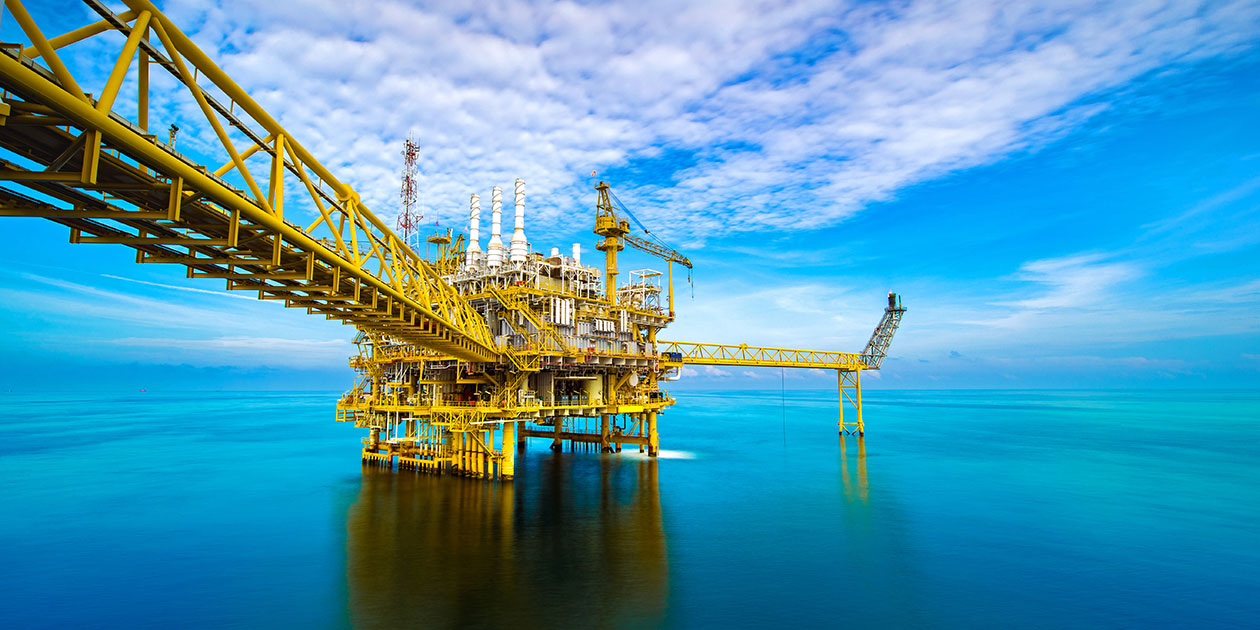 Petroleum Engineering
Undergraduate major
Learn how to evaluate, drill, develop and mine oil and gas reserves.
Check the application deadline for the parent course
Outline
If COVID-19 restrictions apply, we may need to make changes to units and/or delivery modes.
Emily James
Engineering is all about solving problems, and petroleum engineering in particular is an area where projects require innovation. Curtin's petroleum engineering degree provides lots of practical experiences, covers a wide range of subjects and teaches you to use technology relevant to your field.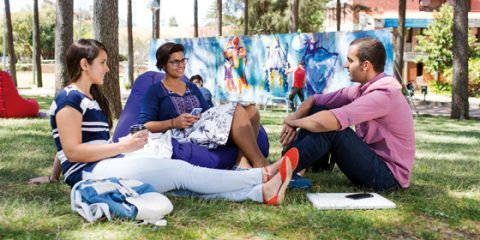 Qualify sooner
Start working as a professional engineering graduate in just four years.
Professional recognition
Graduates fulfil the stage one competencies required by Engineers Australia for a professional engineer.
Top 1 %
Curtin is ranked in the top one per cent of universities worldwide.
Academic Ranking of World Universities 2022.
Petroleum engineers extract oil and gas from deposits below the Earth's surface. They collaborate with other professionals to understand the geological and geophysical characteristics of particular reservoirs, before designing, testing and implementing the most effective and profitable extraction method.
Because reservoirs yield up to 30% of their oil, petroleum engineers are needed to develop methods that optimise oil and gas production. These engineers are also needed to help develop offshore gas fields.
In this major you will learn how to evaluate, drill, develop and mine oil and gas reserves. You'll study chemical engineering, drilling, fluid flow through reservoirs, formation evaluation, geology, hydrocarbon phase behaviour, oil and gas field development, petroleum production technology, thermodynamics and well completions engineering.
You will undertake practical study in fluid and reservoir rock and drilling laboratories, and gain industry exposure through field trips to service company offices, government offices, and drilling, exploration and production operation sites.
You'll also gain an understanding of global economic trends and corporate profit margins through the study of economics, risk and project management.
In your final year, you'll undertake a major research project, as well as a field development planning and design project.
This major sits within the Bachelor of Engineering (Honours) degree.
See our handbook for more course information. 
Why study
Petroleum engineers are needed to develop methods to increase oil and gas production. In gas exploration, more petroleum engineers are needed to help develop newly discovered and future offshore gas fields.
Curtin is located in the hub of Australia's oil and gas industry. Within the sector, we have a strong reputation for excellence, with our researchers and academics collaborating with industry to develop solutions that enhance resource performance, technology and environmental management.
As a petroleum engineer, you can enjoy a technically challenging career and benefit from being part of a global community of professionals.
How this course will make you industry ready
Throughout your studies you will applying the course material to real oil and gas field data.
Companies such as Chevron, Woodside, Shell, BHP Biliton, BP and numerous others support the petroleum engineering program at Curtin and provide graduates with employment opportunities during and beyond their studies.
Most Curtin teaching staff are professionals from within the industry.
Student membership to the Society of Petroleum Engineers (SPE) is encouraged. This, in conjunction with the Curtin Chapter of the membership, provides you with valuable networking, learning and career development throughout your course.
Student profile
View our student profile table to get an indication of the likely peer cohort for new students at Curtin University. This table provides data on students that commenced undergraduate study and passed the census date in the most relevant recent intake period for which data are available. It includes those admitted through all offer rounds and international students studying in Australia.
Professional recognition
Graduates fulfil the stage one competencies required by Engineers Australia.
Career information
Careers
Petroleum engineer
Drilling engineer
Field operation engineer
Production engineer
Reservoir engineer
Subsurface engineer
Well completions engineer
Industries
Environmental management
Government
Health and safety
Oil and gas
Research and development
Water treatment
Further study
Advanced standing
At Curtin, we understand that everyone's study journey has been different.
You may have already studied some of the units (subjects) listed in your Curtin course, or you may have work experience that matches the degree requirements.
If this applies to you, you can apply for credit for recognised learning (CRL), which means your previous study is recognised and matched against a similar unit in your intended Curtin course.
A successful CRL application exempts you from having to complete certain units within your course and means you could finish your degree in a shorter amount of time.
CRL is also known as recognition of prior learning, advanced standing and credit transfer.
Use the CRL search to find out how much CRL you qualify for, or contact us at:
Webform: Submit here
Curtin Connect: 1300 222 888
How to apply
Please review information on how to apply for the campus of your choice
Apply now
Help is at hand
See our frequently asked questions or get in touch with us below.
---
Opening hours:

Mon to Fri: 8.30am – 4.30pm, except Tues: 9.30am – 4.30pm (AWST). Closed public holidays.
Which statement best describes you?