This internet browser is outdated and does not support all features of this site. Please switch or upgrade to a
different browser
to display this site properly.
If COVID-19 restrictions apply, we may need to make changes to units and/or delivery modes.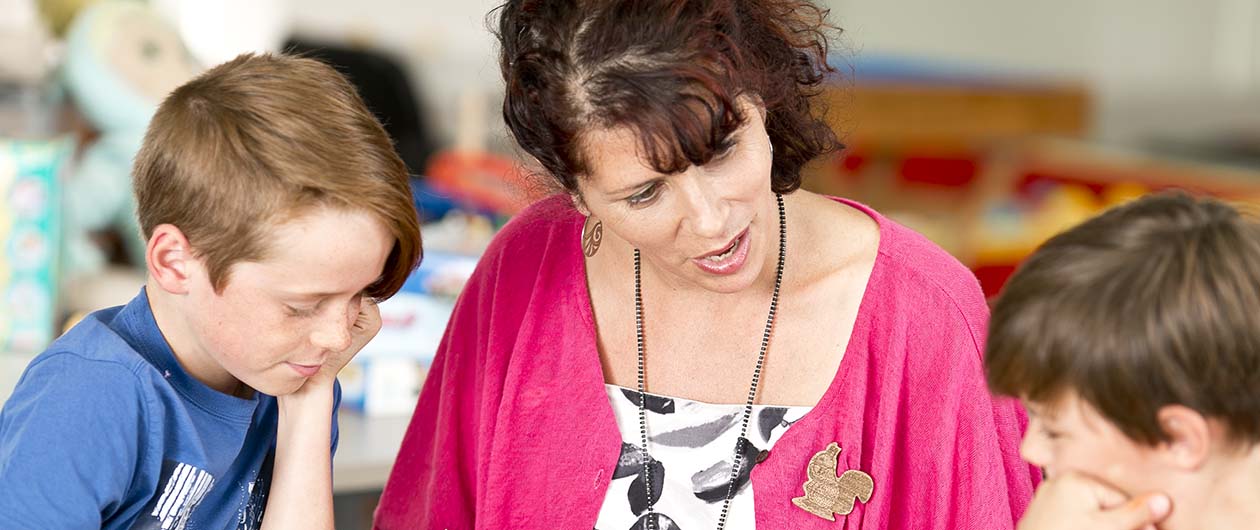 Social Work
Bachelors Degree Pass/Honours
B-SCWK
Outline
Develop skills to help individuals and groups, and promote positive relationships.
If COVID-19 restrictions apply, we may need to make changes to units and/or delivery modes.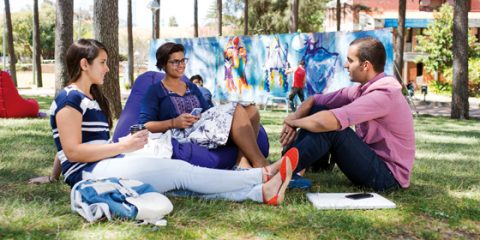 Highly ranked course
Curtin received five stars for several undergraduate outcomes including graduate salary, teaching quality, student support and skills development, in the field of social work, in The Good Universities Guide (2022).
Work experience
Includes two supervised fieldwork placements.
Top 1 %
Curtin is ranked in the top one per cent of universities worldwide.
Academic Ranking of World Universities 2021.
Social workers are committed to equality, human rights and social change. They work with individuals, groups and communities to address barriers that impact people's quality of life, promote positive relationships, and advocate for human rights and social change at the societal, individual, policy and legislative levels.
This course gives you the skills you need to work in these areas. You will study in-depth human behaviour and complex social processes; and draw on knowledge from a range of disciplines including sociology, psychology, politics, philosophy, health and economics, to learn how people engage with one another, their communities and society.
You will develop the skills and values necessary to counsel individuals and groups, and to work competently with children, young people, adults, the elderly and people from different ethnic and cultural backgrounds.
Two supervised fieldwork placements (totalling 1,050 hours over four years) allow you to apply your learning in work environments and develop your professional identity.
Please refer to the handbook for additional course overview information.
Why study
Purpose-built teaching spaces and resources.
Opportunities for innovative learning to enhance the development of skills necessary for counselling, working with children, group work, mental health and community practice.
The qualification is recognised nationally and internationally.
Diverse fields of practice.
Student profile
View our student profile table to get an indication of the likely peer cohort for new students at Curtin University. This table provides data on students that commenced undergraduate study and passed the census date in the most relevant recent intake period for which data are available. It includes those admitted through all offer rounds and international students studying in Australia.
Professional recognition
Graduates of this accredited course are eligible for membership of the Australian Association of Social Workers, the WA Society of Professional Social Workers, and the International Federation of Social Workers, and may work in many countries.
Career information
Careers
Community cultural development officer
Community liaison officer
Community support worker
Mental health worker
Outreach worker
Social worker
Welfare case worker.
Industries
Advocacy and legal support
Community corrections and juvenile justice
Disability and rehabilitation
International development and assistance
Services for the ageing
Services for migrants and refugees
Working with Indigenous communities.
What you'll learn
develop, integrate and apply social work values, knowledge, principles of social work; provide assessment and intervention appropriate to practice context
to critically and reflectively analyse issues; generate creative and sustainable solutions across a diversity of contexts
locate, evaluate and synthesise information from a range of sources, in enacting in social work practice
communicate effectively using a variety of media relevant to the audience and in keeping with ethical principles
use appropriate technologies to locate and evaluate information, undertake research, and communicate within and beyond the discipline of Social Work
sustain intellectual curiosity by using a range of learning strategies, including professional supervision
demonstrate knowledge of the interrelationship between local and global issues, considering multiple perspectives; apply national and international professional standards
value and respect the knowledge of Indigenous Australians; demonstrate cultural competencies and inclusive practices; demonstrate commitment to social justice including human rights
work effectively and creatively within a variety of practice settings; provide accountable and responsive leadership; demonstrate professional behaviour consistent with social work values, principles, ethics and practice standards
Help
Help is at hand
See our frequently asked questions or get in touch with us below.
---
Opening hours:

Mon to Fri: 8.30am – 4.30pm, except Tues: 9.30am – 4.30pm (AWST). Closed public holidays.
Curtin course code:

B-SCWK

CRICOS code:

068620K

Last updated on:

11/08/2022
Which statement best describes you?