This internet browser is outdated and does not support all features of this site. Please switch or upgrade to a
different browser
to display this site properly.
If COVID-19 restrictions apply, we may need to make changes to units and/or delivery modes.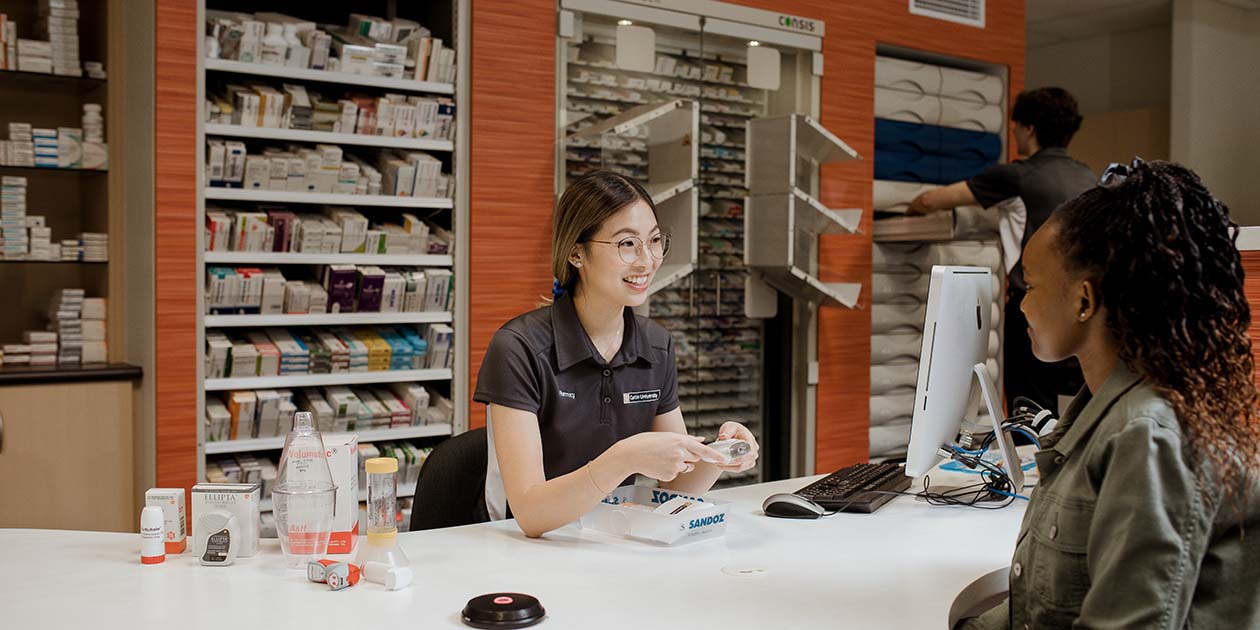 Pharmacy
Bachelor Honours Degree
BH-PHARM
Outline
Develop pharmacy practice skills to prepare and dispense medicines, and offer advice.
If COVID-19 restrictions apply, we may need to make changes to units and/or delivery modes.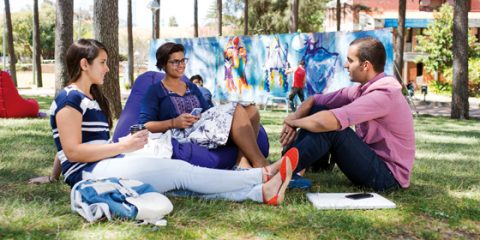 Professional recognition
Professionally accredited by the Australian Pharmacy Council.
Top 1 %
Curtin is ranked in the top one per cent of universities worldwide.
Academic Ranking of World Universities 2021.
Get the Curtin edge
Access to leadership programs, specialist facilities and industry placements give you a competitive edge in the job market.
The goal of pharmacy care is to maximise positive healthcare outcomes and improve patients' quality of life with minimum risk.
In your first year you will learn the foundations of biochemistry, physiology and pharmacy practice. Your first year will also cover interprofessional healthcare and you will study alongside students from other health science degrees.
In your following years, you will study pharmaceutics, medicinal chemistry, antimicrobial chemotherapy, pharmacology and pharmacotherapy. You will also continue to develop your pharmacy practice skills.
You will complete a minimum of 10 weeks (375+ hours) of clinical placements during the course and there are opportunities for you to take your placements interstate and overseas in hospitals, the community or in industry.
Following graduation, you will need to complete an internship of 1,824 hours (approximately one year full-time) before you can register as a pharmacist with the Australian Health Practitioner Regulation Agency (Ahpra).
Please refer to the handbook for additional course overview information.
Health Sciences pathway
If you don't meet the prerequisites for Pharmacy, consider applying for the Bachelor of Science (Health Sciences) and selecting the Pharmacy first year stream, which you can use as a pathway into Pharmacy in your second year.
Why study
This is the only undergraduate course in Western Australia that leads to eligibility for registration as a pharmacist.
Staff are committed to delivering innovative and excellent teaching to enable learning.
Curtin has a new, modern model dispensary.
The curriculum reflects contemporary practice.
Student profile
View our student profile table to get an indication of the likely peer cohort for new students at Curtin University. This table provides data on students that commenced undergraduate study and passed the census date in the most relevant recent intake period for which data are available. It includes those admitted through all offer rounds and international students studying in Australia.
Professional recognition
This degree is accredited by the Australian Pharmacy Council and is the only accredited undergraduate pharmacy course in Western Australia.
It is recognised worldwide, although in some countries you may have to do additional training.
Career information
Careers
Pharmacist
Pharmacologist.
Industries
Clinical pharmacy
Community care
Hospital pharmacy
Retail pharmacy
Research.
What you'll learn
apply extensive knowledge and cognitive skills with initiative and judgement in professional pharmacy practice, and contribute to evidence-based practice through scholarship and research
apply critical thinking, creativity and reflection to plan and execute project work and/or provide solutions to complex pharmaceutical problems with intellectual independence
access, review, analyse, consolidate and synthesise information to resolve clinical, professional and scientific problems in pharmacy
communicate effectively as a pharmacist with a variety of audiences to present a clear and coherent exposition of knowledge and ideas for professional and research purposes
utilise pharmacy software and technology for pharmacy practice, scholarship and research purposes
demonstrate responsibility and accountability for own learning as a pharmacist
provide pharmaceutical services, and undertake pharmacy practice research, with sensitivity to political, social, cultural, geographical, technological and global influences
engage in high-quality, ethical and culturally-competent pharmaceutical service delivery and research as appropriate to individuals, as well as broader sociocultural contexts
work collaboratively and ethically within complex and dynamic practice and research parameters; demonstrating sophisticated skills for numeracy, literacy, technical writing and interpersonal communication
Help
Help is at hand
See our frequently asked questions or get in touch with us below.
---
Opening hours:

Mon to Fri: 8.30am – 4.30pm, except Tues: 9.30am – 4.30pm (AWST). Closed public holidays.
Curtin course code:

BH-PHARM

CRICOS code:

096304A

Last updated on:

11/08/2022
Which statement best describes you?