This internet browser is outdated and does not support all features of this site. Please switch or upgrade to a
different browser
to display this site properly.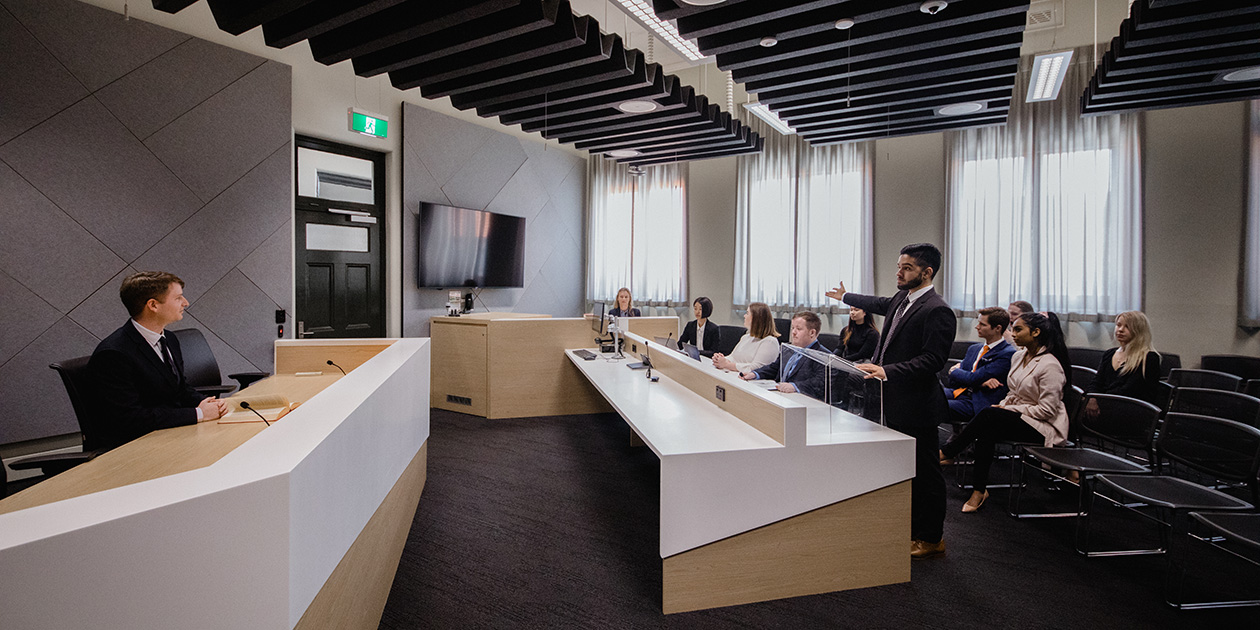 Laws
Bachelor degree
Set the bar high and become a legal practitioner. An undergraduate degree in law is the first qualification you need to commence a career in legal practice.
Select your preferred campus:
Outline
If COVID-19 restrictions apply, we may need to make changes to units and/or delivery modes.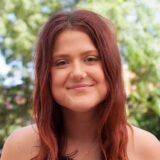 Sarah Flynne
I've always wanted to do something justice-wise either with human rights or the environment. That's why I came into law at Curtin – because I wanted to have the power to make change and I knew the Curtin Business School had a good reputation. From this degree, I've learned strong research and writing skills and how to communicate clearly, as well as how to synthesise information and come up with a concise document and explanation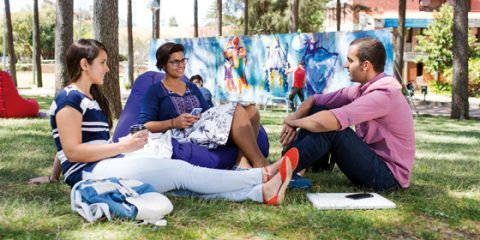 Top 1 %
Curtin is ranked in the top one per cent of universities worldwide.
Academic Ranking of World Universities 2022.
Get the Curtin edge
Access to leadership programs, specialist facilities and industry placements give you a competitive edge in the job market.
Give legal advice, perform legal work and appear in court as a legal practitioner. An undergraduate degree in law is the first qualification you need to practise as a lawyer in Australia.
Curtin's Bachelor of Laws offers a rich and professionally relevant foundation in legal knowledge. You'll learn core skills essential to effective legal practice and build a strong commercial awareness. From early on in your studies, you'll start to recognise the importance of respecting the rule of law along with the responsibilities and ethics of legal practice.
You'll also have the opportunity to choose from optional law elective units focusing on topics such as forensic advocacy, employment law, family law, human rights law, native title law and policy, and European Union law. With a wide range of optional units to choose from, you can tailor your degree to suit your interests.
Most of your degree will be completed at Curtin Law School in the heart of Perth city's legal precinct. You can gain practical experience by undertaking simulated legal proceedings in our high-tech moot court, working on real cases at the John Curtin Law Clinic, and participating in our Legal Internships Program.
Through the Legal Internships Program, you can experience working in a legal environment such as a court, law firm or community legal centre, with an organisation's in-house legal team or with a barrister. These experiences will develop your practical legal skills and help you to identify which area of law you may like to practise. Curtin Law School has developed relationships with a range of organisations to offer legal internship placements to our students.
The first year of this course is delivered in semesters at Curtin Perth, while the second and third years are delivered in trimesters at Curtin Law School in Perth city. This accelerated format, which is equivalent to a four-year, full-time undergraduate degree, means you can graduate after just three years of full-time study.
Please refer to the handbook for additional course overview information.
Why study
You'll gain first-hand insight and knowledge of the legal profession from high-quality teaching staff.
You can undertake a legal internship in which you can gain experience working under the supervision of an employer in a professional legal environment. The internship unit puts your law studies into context and provides opportunities to develop and apply your legal practice skills, critically analyse and reflect on the law in practice, and gain an appreciation of legal ethics.
Later in your degree, you can enrol in the Law Clinic unit to put your legal skills into practise through professional activities. Under the supervision of experienced legal practitioners, you will meet and prepare advice for eligible clients.
You can participate in simulated court proceedings at our moot court facility. This will hone your skills in public speaking and debating, and enhance your understanding of how a real court environment operates.
You can study at Ghent University in Belgium as part of our Ghent summer law program.
You can choose optional units that focus on high-demand areas for law graduates.
Student profile
View our student profile table to get an indication of the likely peer cohort for new students at Curtin University. This table provides data on students that commenced undergraduate study and passed the census date in the most relevant recent intake period for which data are available. It includes those admitted through all offer rounds and international students studying in Australia.
Professional recognition
Curtin University provides you with a complete pathway to legal practice. If you go on to complete a Graduate Diploma in Legal Practice after completing your Bachelor of Laws, you will satisfy the academic and practical legal training requirements to qualify for admission to the legal profession in Western Australia.
Career information
Careers
Barrister
Criminal lawyer
Employment lawyer
Family lawyer
Human rights lawyer
In-house counsel
Mining lawyer
Solicitor
Industries
Law
Banking and finance
Resources
Courts and tribunals
Government
Private legal practice
What you'll learn
apply knowledge of the Australian legal system, statutory rules and case law principles in both the fundamental areas of legal knowledge and a range of elective fields to the resolution of legal problems
critically and creatively analyse legal problems to articulate the issues involved and apply legal reasoning to make a considered choice between competing solutions
identify, access, assess and synthesise relevant information from primary legal sources such as cases and legislation and secondary sources such as journal articles and commentaries (including electronic versions of these sources) and gather relevant oral and documentary evidence
communicate the outcomes of legal research and analysis effectively, appropriately and persuasively to colleagues, to clients and to other professionals and the broader community
use appropriate electronic legal databases for research purposes and be able to communicate effectively in electronic forms
maintain intellectual curiosity as to justice and its practical application in the legal system, be able to identify areas where their legal knowledge and skills require further development, and to critically reflect on their own performance as legal professionals, making use of feedback as appropriate
articulate the similarities and differences between local and other jurisdictions, including interstate and overseas ones, and be aware of the principles of public and private international law
articulate distinct concepts of law, justice and human rights, with an awareness of different legal traditions and cultures, particularly indigenous cultures; identify how and where indigenous persons and other identifiable social groups are differentially impacted by the legal system.
work independently, as well as collaboratively, with a developing sense of the ethical issues that arise in legal practice and how these may be resolved
Help is at hand
See our frequently asked questions or get in touch with us below.
---
Opening hours:

Mon to Fri: 8.30am – 4.30pm, except Tues: 9.30am – 4.30pm (AWST). Closed public holidays.
Which statement best describes you?