Andrew Joseph has seen his work on War for the Planet of the Apes recognised with a nomination for Best Visual Effects at the 90th Academy Awards.
The digital design graduate worked for more than a year as a texture artist at Weta Digital, a New Zealand digital visual effects company known for developing game-changing visual effects software during the production of The Lord of the Rings trilogy and Avatar.
Based in Weta's office in Miramar, Wellington, Joseph digitally painted textures on objects and environments for numerous films, most notably War, the third instalment in the critically acclaimed Planet of the Apes reboot series starring Andy Serkis.
As with previous films in the new series, Weta was solely responsible for creating the film's visual effects, with Joseph and his colleagues working on 1,500 shots that spanned large-scale digital environments and character moments between the film's computer-generated apes.
"Most feature films these days have digital environments that characters interact with and often destroy," Joseph explains.
"In a typical day I would paint photo-real 3D models such as buildings, plants, vehicles and robots. There was a variety of work and every day brought new creative challenges.
"In particular, I had the chance to texture the tunnel environment seen at the end of the movie. It was important to the film as it was fully computer generated. Dan Lemmon, the VFX supervisor, gave me feedback that helped me push my texturing work to new levels."
The film was critically acclaimed, with review aggregator Rotten Tomatoes reaching a 93 per cent certified fresh rating and a critical consensus praising its "breathtaking special effects".
Although the film didn't win the Academy Award for Best Visual Effects, losing to Blade Runner 2049, Joseph still remains in high spirits.
"The work Weta Digital produced is what motivated me to join the visual effects industry. I'm proud to have worked with so many talented people that share a passion for creating amazing visual effects. Working for such an awesome company was a dream come true," he says.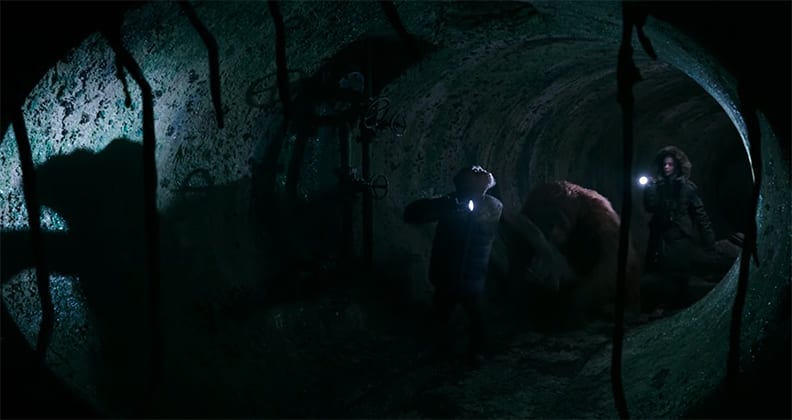 War isn't the first Oscar-nominated film the 25-year-old has worked on.
In 2015, while based at visual effects production studio Moving Picture Company (MPC) in London, Joseph was an environment texture artist on Disney's The Jungle Book, which subsequently won the Academy Award for Best Visual Effects at the 89th Academy Awards.
Director Jon Favreau had boldly decided to shoot the movie without using outdoor locations. This meant Joseph and more than 800 other digital artists at MPC had to work for more than a year to handcraft an enormous library of plant and animal species – based on real photographs and extensive research into animal behaviour – to populate the fantastical jungle world.
"Contributing to the Oscar-winning film, The Jungle Book, is one of my greatest career achievements," Joseph says.
"Seeing how audiences reacted to my work was very rewarding. It was amazing to be part of such an awesome team and see how far we could push the limits of fully computer-generated visual effects."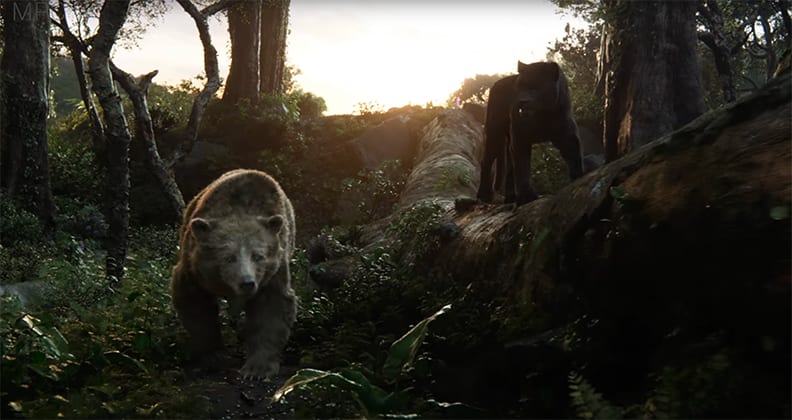 At university, Joseph committed himself to his studies, working hard enough to be awarded a coveted membership to the Vice-Chancellor's List.
"I think the best part about my degree was the amount of creative freedom I was given in each assignment. There were always opportunities for me to hone my skills for the area I was interested in, in this case 3D and visual effects," Joseph says.
"At the same time the course taught me the fundamentals of art and design, allowing me to become a well-rounded artist who can approach any creative situation with ease and produce work that is both realistic and visually pleasing."
After graduating, Joseph freelanced as a 3D artist in Perth for almost two years to build his portfolio and make contacts. These contacts then led him to his first job at MPC, as a junior texture artist on 2014's American Sniper starring Bradley Cooper.
"That was a very special moment for me. It was when I realised all my hard work was finally paying off and I was fulfilling my dream to work on big Hollywood movies," Joseph says.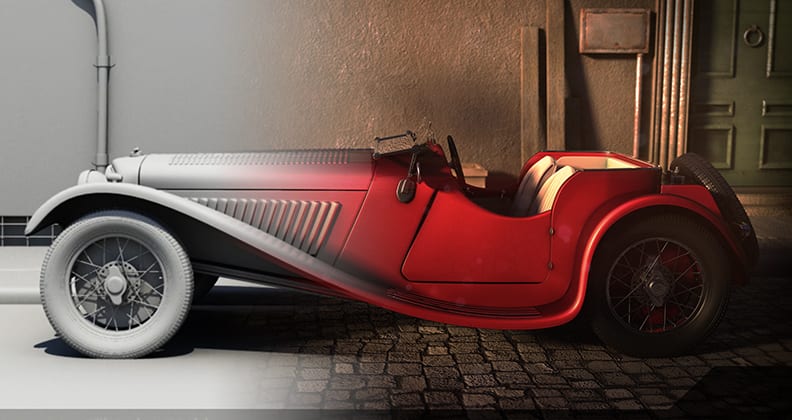 Now, after a resting period back in Perth, Joseph has travelled to Montreal, Canada, to work as a texture artist on films and TV shows for Atomic Fiction, a visual effects studio responsible for Blade Runner 2049, Stranger Things and Game of Thrones.
And while it may take a few years, Joseph is already setting his sights on the big time.
"I would love the opportunity to someday work as a lead texture artist on a big profile movie. Managing a team and sharing my knowledge with a team is something I would very much like to do in the near future."
Name: Andrew Joseph
Studied: Bachelor of Design (Digital Experience and Interaction Design)
Related: Bachelor of Design (Animation and Game Design)
Graduated: 2012