Curtin University students and academics will help to commercialise a powerful new voice controller built by Technology for Ageing & Disability (TADWA), which is already improving the lives of older Australians and Australians with a disability.
The voice controller uses Google Assistant, an online AI-supported technology readily available on mobile devices and computers, to recognise voice commands and input instructions to adjust objects around the home.
It works with power-operated adjustable beds but can also be retrofitted to work with automatic doors and electromechanically operated furniture, such as rise-and-fall cabinetry and height-adjustable kitchen benches.
A new partnership with Innovation Central Perth, an industry and science collaboration centre led by partners Cisco Systems and Curtin University, will see the product, currently being used by four TADWA customers, commercialised and ready for market by late 2022.
"We know that the product works, but now we need to take those next steps. We're thrilled to be working with Innovation Central Perth to get this technology out to the people who need it," says Mike Hamilton, TADWA Sales and Partnerships Manager.
In August, TADWA won a share of the Western Australian Government's Innovation Vouchers program, to access Innovation Central Perth capability, to turn the tailor-made technology into an off-the-shelf product.
Ash Roberts, Innovation Central Perth Operations Manager, says the grant will provide TADWA with access to a collaborative team, who will support with rapid prototyping and commercialisation.
This includes Curtin students and academics in entrepreneurship and international business, who will conduct market analysis and develop a business strategy, and in engineering, who will help TADWA technicians investigate how the voice recognition can work offline.
"This unique collaboration will build an expert team around TADWA to support their innovative idea," Roberts says.
"It will enable them to engage with Perth's innovation ecosystem to achieve project success through customer discovery, feasibility testing and proof of concept."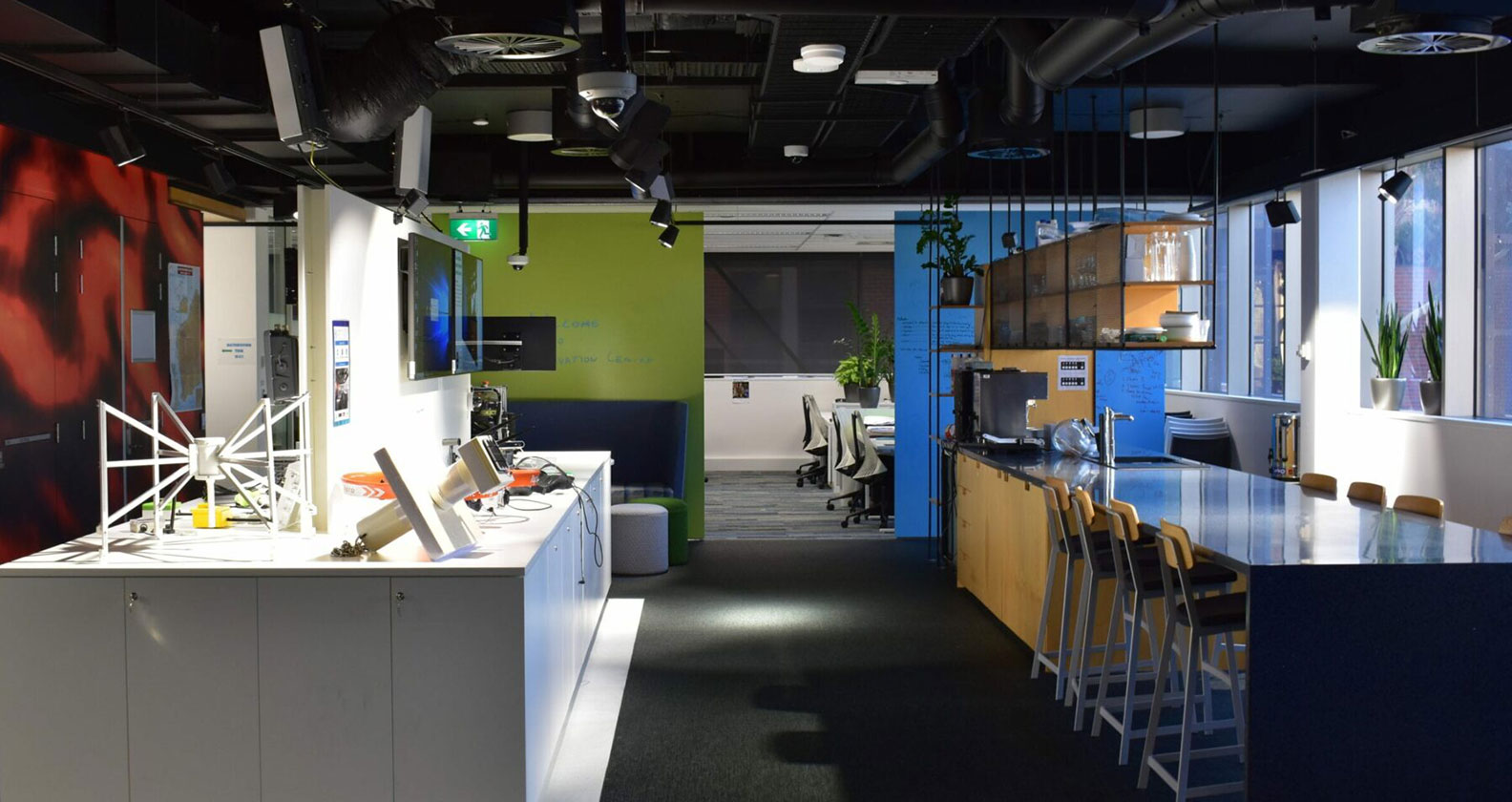 Serving a medical need
TADWA provides bespoke home modifications and custom technological solutions for people with disabilities and age-related challenges.
The voice controller was initially designed two years ago to help a man in his 40s with a degenerative neurological condition, who is immobile each morning until he takes his prescribed medication.
"We talked with the customer and recognised we could give him the ability to move his bed into positions to take medication that he had strategically placed on his mattress the night before," Hamilton says.
The technology was built by Senior Electronics Technician Ralf Schneider, who wanted to ensure that it could recognise simple commands so that users could make their desired adjustments as efficiently as possible.
"Say they said, 'Hey Google, move my bed head up 25 degrees'. This demonstrates four things: that Google knows the instruction is for their bed, that they would like to adjust their upper body angle through the bed head, that they would like to raise their position and the number of degrees of movement," Schneider says.
"We have also implemented macro commands so that customers can record positions such as 'meals', 'transfer' and 'wash', as well as safety measures to stop all commands if a sensor is unplugged or fails to respond."
Once commercialised, Hamilton hopes that the voice controller will be able to help thousands of Australians with their specific needs.
"We anticipate that the voice controller will assist many older adults and people with disabilities to live independently at home."
Work with us
Do you want to find realistic solutions for your business or industry?
Curtin University can provide assistance, from product testing and benchmarking, to translating new ideas into remarkable products. You'll have access to specialised facilities and expertise backed by groundbreaking research.