Representatives from the Curtin student community met face-to-face for the first time at the Global Student Leaders Summit held in Curtin University Dubai.
The two-day, student-led event in late June was the first time that student representatives from all of Curtin's campuses and from Curtin's partner the Sri Lanka Institute of Technology could meet in person, following last year's inaugural virtual summit.
The summit comprised multiple collaborative planning sessions focused on leadership and improving the experience of all Curtin students.
Students had the opportunity to influence the future of their education, by constructing an agreed action plan of initiatives including plans to establish a global student leaders' network.
The compelling program was designed by Dubai students Keerthana Dana Sekaran and Shamalka Brigette Wickremathilake, who had pitched Dubai as the ideal summit location to the other leaders.
"We really wanted all student leaders to learn from the best academic and industry leaders we have on our campus and to experience Dubai," explains Sekaran.
"The balance between the various hands-on activities helped to ensure the students could contribute as many ideas as possible to improve the student experience."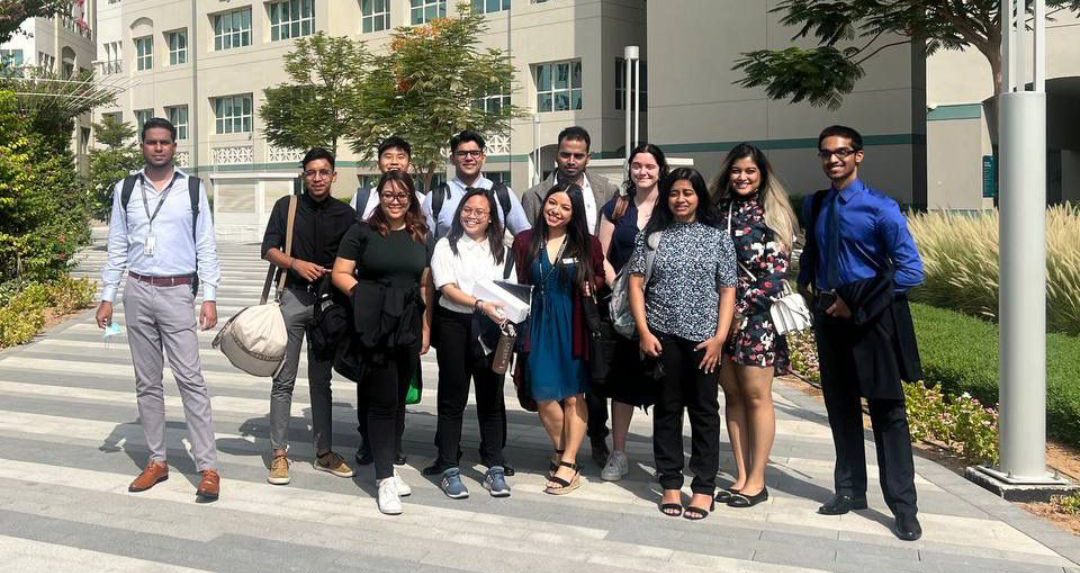 Nikhil Toolsee, a Curtin Mauritius student and the president of the TelfairNet Computer Society, shared his vision for creating an international community of students with a collective interest in information and technology.
Toolsee was grateful for the opportunities to brainstorm different leadership initiatives.
"Through this summit, we agreed that it is important for student leaders from all Curtin locations to participate in the John Curtin Leadership Academy and earn a Curtin Extra certificate," Toolsee says.
Curtin Student Guild Secretary Theodora Rohl adds that the leaders are also discussing how to make the governance structures of the student bodies more similar.
"These efforts will both enhance our student-facing services and improve ease of communication across our respective campuses," she says.
In-person international experiences are back for students
To enrich personal networks within the group, the Dubai students made sure to organise outdoor, cultural experiences that would see everyone explore the wonders of the futuristic, desert-based metropolis together.
This included visiting Dubai's newly opened Museum of the Future, which exhibits advancements in AI and robotics, and enjoying a barbeque dinner under the stars with regarded tour operator Desert Safari.
The opportunity was special for all students who had each experienced varying degrees of lockdowns and travel restrictions over the past two years.
"Going on safari was a particular privilege," says Perth-based Rohl.
"We rode over sand dunes in a four-wheel drive, watched a belly dance performance and ate traditional food. I wish I could have stayed longer!"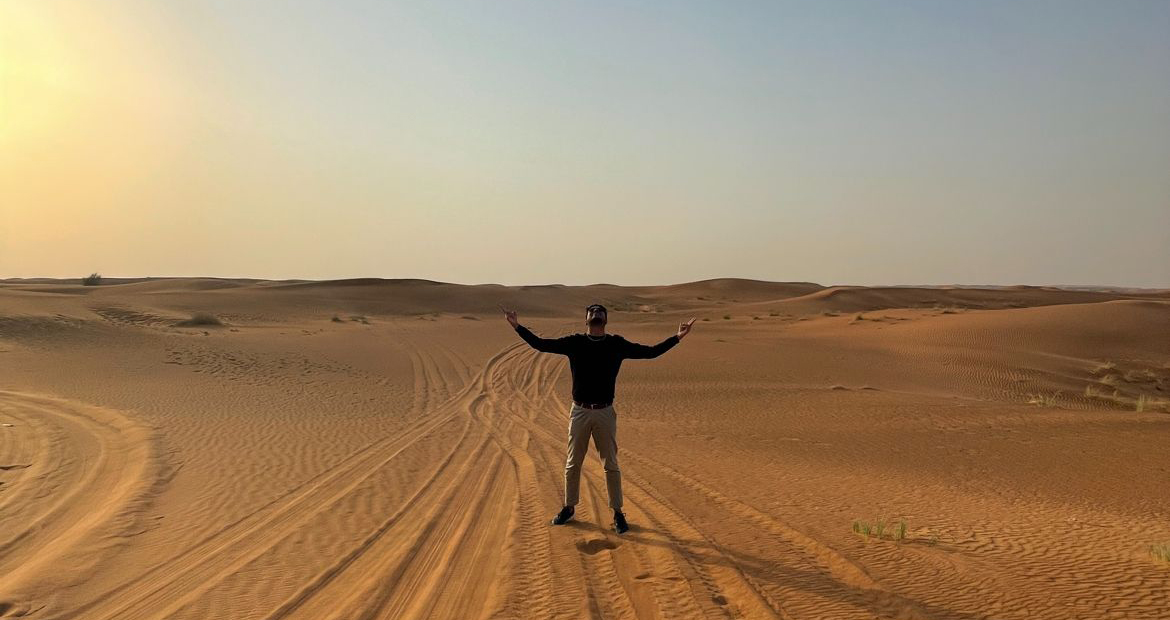 The event was highly anticipated by Deputy Vice-Chancellor Global Curtin, Professor Seth Kunin, who was pleased to be supporting such a significant, in-person, international initiative for students.
"The summit was a success with representatives working together to improve the student experience at all Curtin campuses. Thank you to our global campuses for your support and congratulations to all students involved," Professor Kunin says.
The event follows the relaunch of other study abroad and student exchange opportunities earlier this year, to connect students with Curtin's global campuses and its wide range of international education partners.
If you are interested in taking part in a global Curtin student experience, view Curtin's Go Global Interactive Map.