Curtin offers you the freedom to feed your imagination and choose your own career path. Within our wide range of postgraduate courses, you are sure to find the right one for you.
Private Jet Interior Specialist
It's cool to travel in a luxury jet. But how about spending days designing the interiors of private jets for some of the wealthiest people on the planet? This specialist consults with the rich and famous to customise private jet interiors, and to ensure the personalised fit-outs and features are to the unique taste of powerful owners. Clients range from Hollywood A-listers to middle eastern royalty. And whether the brief includes 24-carat gold private bathroom taps or a million dollar on-board movie theatre, some fairly unique talents are required to make it all happen.
Fireworks Designer
There's nothing to beat the magic and mastery of an explosive and vibrant fireworks display. And as the genius behind the oohs and aahs, this whizzkid puts a brilliance in science and visual spectacle into action with precision timing, stunning effects and displays of colour that highlight music, action or a sense of occasion. Pyrotechnic pizzazz can take you round the world to dream up new combinations of explosive colour that dazzle the skies above cities, sports arenas, concert venues and even in the special effects world of movies and television.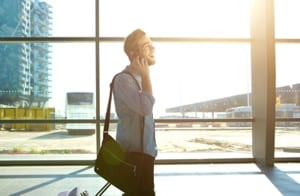 Fashion Trend Guru
What's not to love about fashion? Even cooler is keeping ahead of it and predicting next season's trends. Fashion gurus and buyers do a lot more than shopping. With a keen eye for style and customer nuances, they travel the world attending key fashion shows and scouring design warehouses to discover the next big thing, then assemble exciting new collections that will fly off the racks in quirky boutiques and department stores. Life's flexible and always changing, because fashion's in the future. From the office to the shop floor, to another country, enthusiasm and creativity are the drive. Boredom? Never!
Billionaires' Toymaker
Put engineering innovation plus naval design and build knowledge to work turning outrageous visions of uber-wealthy clients into the fabulous, floating playgrounds that are megayachts. The brief could include a heli-platform, glass-bottomed pool, on-deck spa, inflatable over-deck slide, plus easy access to toys like speed boats, jet skis, wakeboards and windsurfers. Designs incorporate pure pleasure and time out for billionaires and friends. From staterooms to cinemas, it takes passion to bring bespoke luxury to life in a superyacht that's equally in charge on the Amalfi Coast as in the crystal waters of the Caribbean.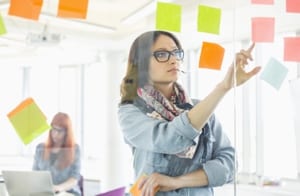 21st Century Taste Creator
While the world has to wait to experience new foods or drinks, this part-innovator, part food technologist is already way ahead. They're dreaming, developing, creating, testing and tasting your next indulgences – from ice cream to energy bars to bar counter drinks. This cool job means discovering and experimenting with new ingredients, inventing new drinks and refining products to ensure top notch quality. There's a focus on safety and the job could be based in many places, like a factory or a laboratory. And there's world travel thrown in too – how about Costa Rica to track down the world's finest cacao seeds for chocolate?
Yes, these jobs really do exist – along with a thousand more possibilities that a Curtin postgrad degree could land you.
Transform your career with a Curtin postgraduate qualification. Apply now for study in 2017.