Professor Zheng-Xiang Li of Curtin University's Department of Applied Geology has again been acknowledged as one of the world's leading geoscience researchers, yesterday receiving a five-year $2.9 million Australian Laureate Fellowship from the Federal Government.
Minister for Education and Training Christopher Pyne awarded 15 fellowships across a range of disciplines with Curtin the only Western Australian university on the list.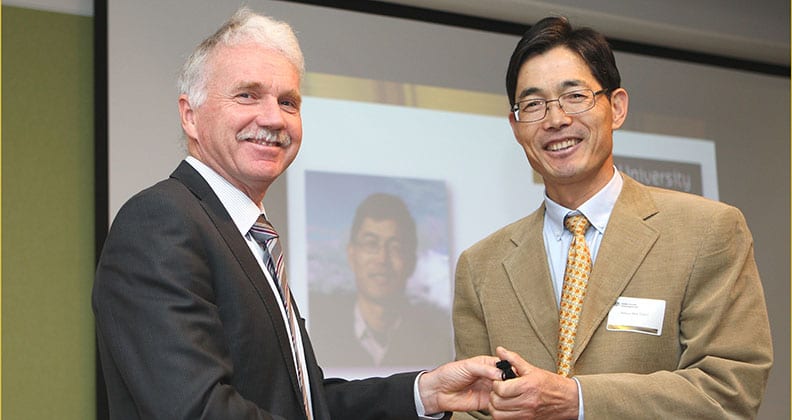 Curtin Deputy Vice-Chancellor Research and Development, Professor Graeme Wright congratulated Professor Li on his outstanding achievement and said he was a great example of the high quality researchers the University is attracting.
"Professor Li's achievements are a great tribute to his dedication and research excellence. Curtin is committed to developing and supporting our researchers, to help them achieve their highest goals, and the University reach its full potential as an international leader in research," Professor Wright said.
"Curtin is widely recognised for its achievements and continues to progress and impact on a global scale."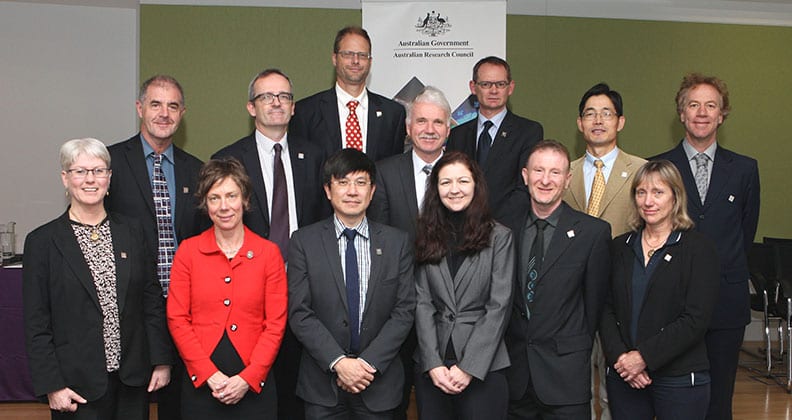 Already recognised as a Highly-Cited Researcher by Thomson Reuters, Professor Li said the Fellowship project, How the Earth works – toward building a new tectonic paradigm, will help to better understand both Earth's long history and the driving forces behind its evolution.
"Half a century after the inception of plate tectonics theory, we are still unsure how the Earth 'engine' works, particularly the forces that drive plate tectonics," Professor Li said.
"The project involves extensive national and international collaboration to potentially create a paradigm shift in our understanding of global tectonics. It will also contribute to a better understanding of the formation and distribution of Earth resources, thus provide a conceptual framework for their exploration."
Professor Li was also acknowledged yesterday alongside four other Curtin researchers at the Thomson Reuters Citation and Innovation Awards in Melbourne. Again, Curtin was the only Western Australian academic institution recognised.