A contemporary ceremonial 'doak' – a Nyungar tool used for hunting and digging that is often passed down through generations – is being used in Curtin University's graduation ceremonies as a mace.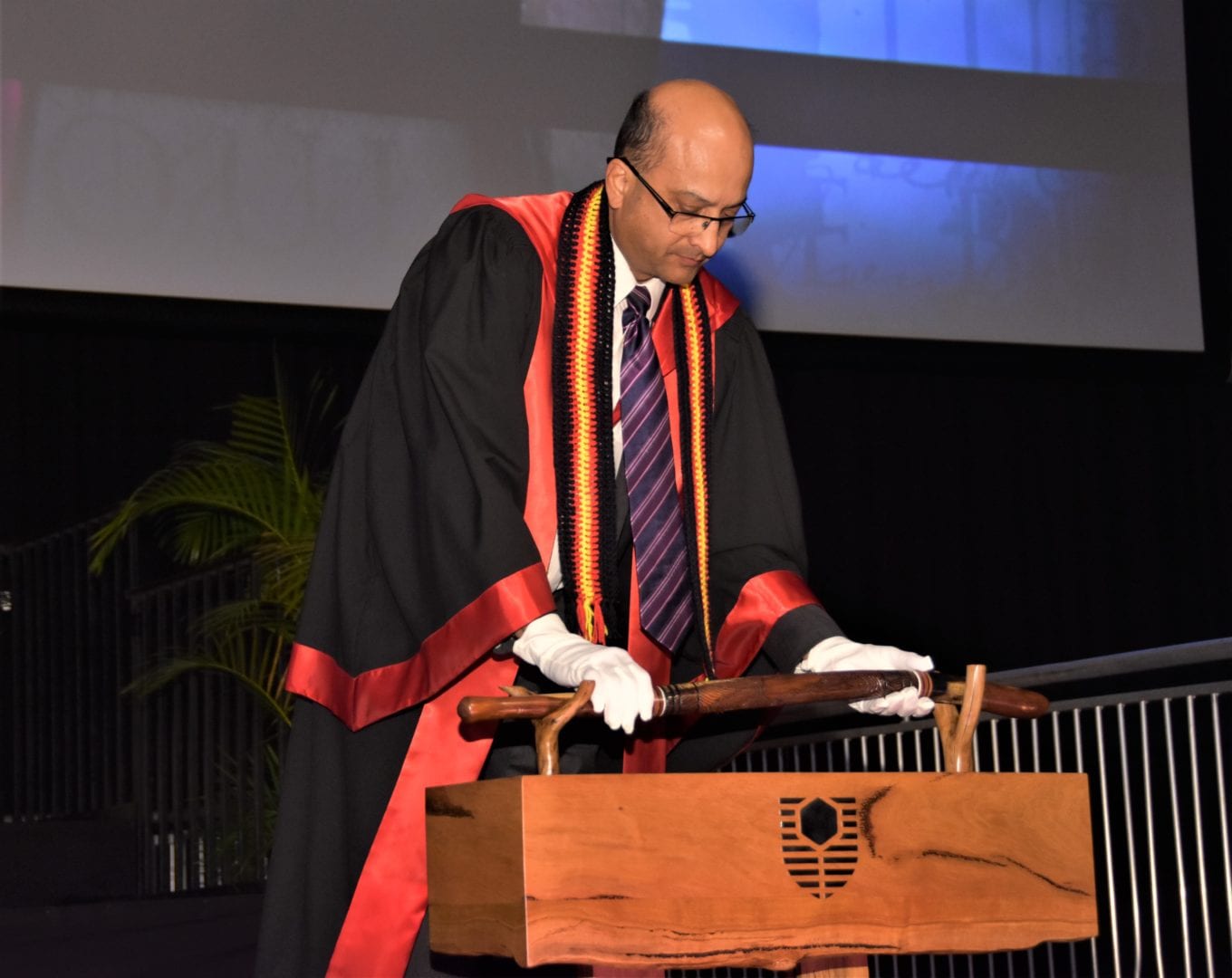 For the first time, Curtin's Academic Board Chair Professor Dale Pinto will be holding the 'doak' at each of the ceremonies taking place during the University's next round of graduations in Western Australia.
Curtin University Vice-Chancellor Professor Deborah Terry said the inclusion of the Nyungar 'doak' in graduation ceremonies was a historic occasion.
"The 'doak' is a traditional Nyungar tool and it is an honour to be able to incorporate this significant cultural instrument in each of our graduation ceremonies in Western Australia going forward," Professor Terry said.
"By including the 'doak' in our graduation ceremonies, we are demonstrating our commitment to Indigenous people, reconciliation and the celebration of Nyungar culture. It is particularly appropriate at this time as Curtin finalises its Elevated Reconciliation Action Plan.
"I look forward to the thousands of students, who hail from all corners of the globe, taking part in graduation ceremonies over the coming days and experiencing an important part of Nyungar culture and history."
The 'doak' is made from a variety of timbers including Jarrah burl from Kojonup, as well as Mallee and Jam woods, which are common throughout Nyungar Boodja (country).
The 'doak' is housed in Curtin's Council Chamber in the Chancellory as a symbol of the University's commitment from the highest level to Aboriginal people.
Artsource, the peak representative body for WA visual artists, was engaged in 2005/06 to coordinate the commissioning of the piece by Nyungar artists Jack Williams, Peter Farmer and Athol Farmer.
Picture caption: Curtin's Academic Board Chair Professor Dale Pinto holding the 'doak' at last night's graduation ceremony. Picture credit: GFP Studios