The overwhelming majority of AFL clubs were sponsored by at least one company that promoted junk food, alcohol or gambling products during the 2019 AFL season, a review by the Curtin University-based Public Health Advocacy Institute of WA (PHAIWA) has found.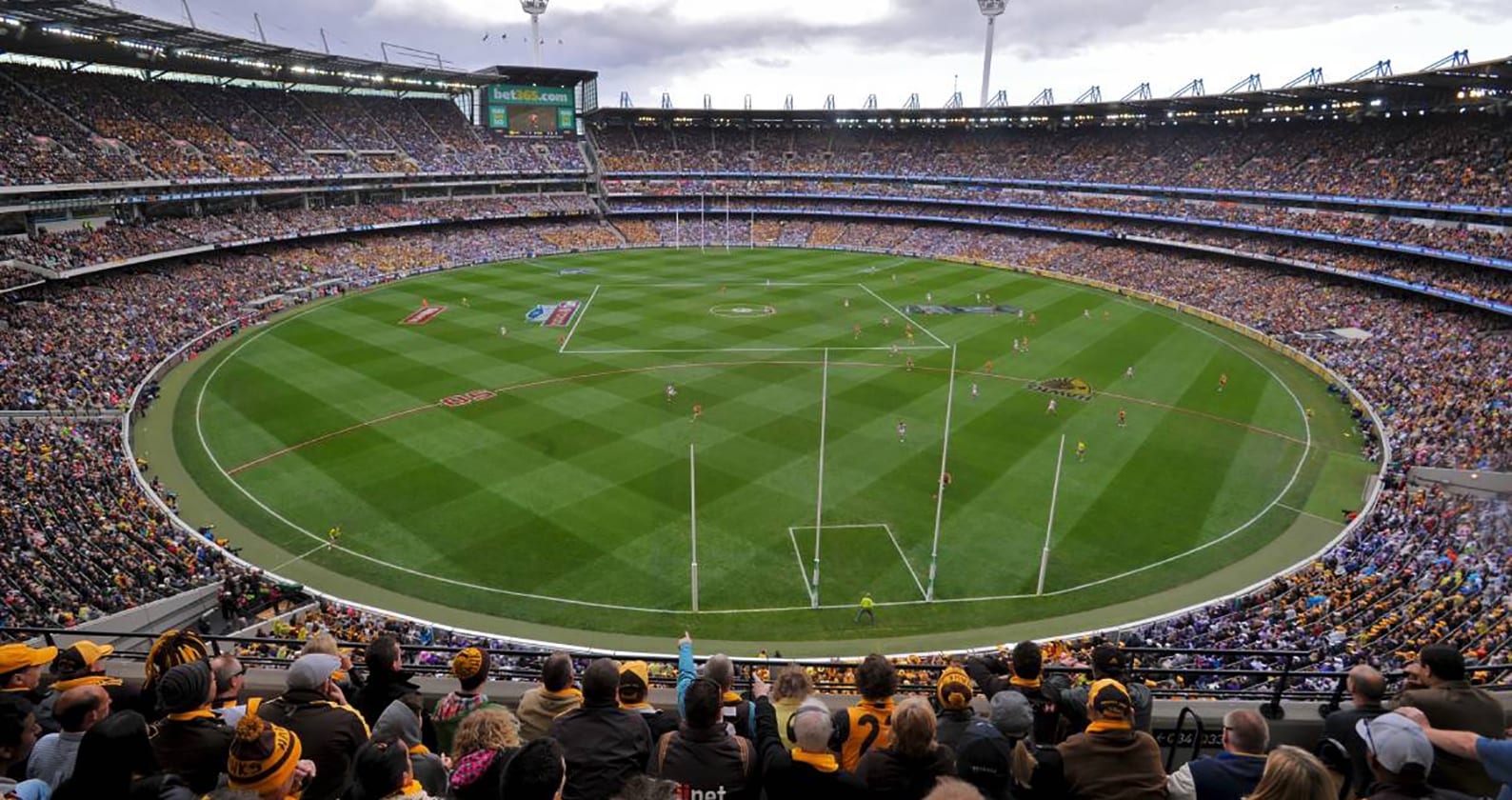 The review found that 17 of the 18 AFL clubs were sponsored by at least one 'red' sponsor, with six of the teams having unhealthy sponsors on their playing uniform. For the second year in a row, Richmond Football Club was the only AFL club that had zero 'red' or 'amber' sponsors.
The sponsors were classed on a traffic light system as 'red' or 'amber' depending on how much fat, sugar, salt and fibre was included in the product. Red sponsors also included companies who promoted alcohol and gambling.
Ms Julia Stafford, Research Fellow with the Alcohol Programs Team at PHAIWA, said the AFL sponsorship ladder highlighted a growing issue with alcohol advertising and unhealthy sponsorship promotion in Australian sport.
"AFL is a major part of the Australian lifestyle and we know hundreds of thousands of Australian kids watch AFL each year. It is concerning that alcohol, gambling and junk food companies are promoting their products during sports they know children and teenagers are watching," Ms Stafford said.
"This review found that all but one of the AFL clubs were sponsored by an unhealthy sponsor and 16 of the clubs were sponsored by alcohol companies. Previous research has shown that exposure to alcohol marketing can have a significant impact on young people and the close connection between alcohol and sport is damaging."
Ms Stafford said that it is important for Australian children to associate their sporting heroes with healthy behaviours, not junk food, alcohol, and gambling.
"As a supporting organisation of the End Alcohol Advertising in Sport campaign, we are calling on the Federal Government to phase out unhealthy sponsorship of sport, including alcohol," Ms Stafford said.
Cancer Council WA's Director of Cancer Prevention and Research, Melissa Ledger, said it is disappointing how junk food companies have infiltrated every available advertising space, particularly through sports advertising and sponsorship.
"Cancer Council WA has recently called for all sectors, including sporting clubs, to help build environments that support health so it's great to see such leadership from an AFL club like Richmond and we would really like to see more clubs following their example," Ms Ledger said.
"In WA we've seen elite sporting teams like Perth Glory, Perth Heat and West Coast Fever say no to unhealthy sponsorships, and we encourage our AFL teams to do the same."
The Adelaide Crows Football Club came in at last place, while both the West Coast Eagles and the Fremantle Dockers were tied in ninth place after being sponsored by six 'red' category sponsors.
Further information on PHAIWA can be found online here.