Women in regional Western Australia will benefit from professional development and learning opportunities under a new partnership between Curtin University and the Rural, Regional and Remote Women's Network of Western Australia (RRR Network).
The partnership, outlined in a Memorandum of Understanding (MOU) signed today, sets a pathway for education and training opportunities that develop the leadership skills of women living in rural, remote and regional WA.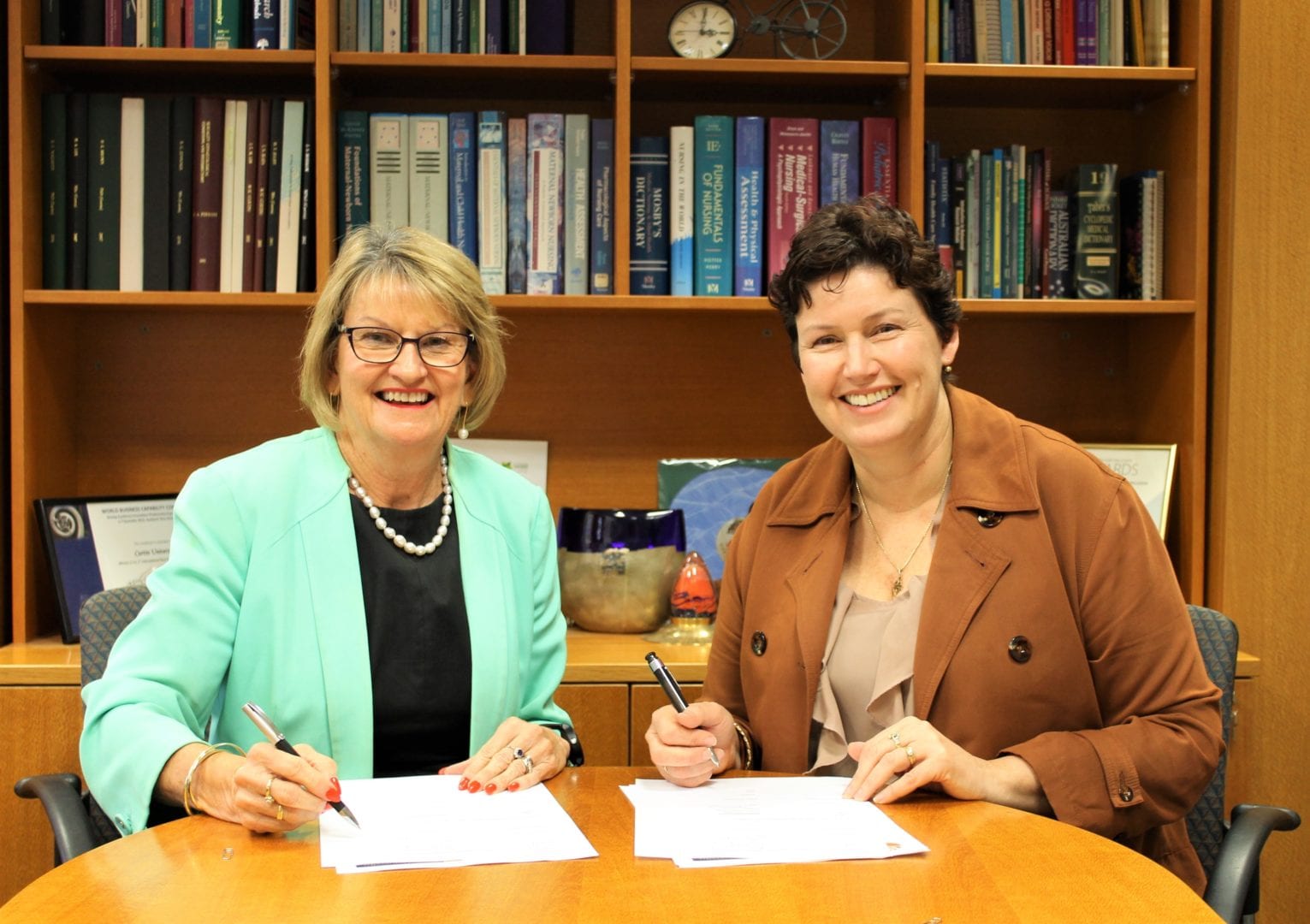 Curtin University Deputy Vice-Chancellor Academic Professor Jill Downie said Curtin and the RRR Network would work together to offer more opportunities to rural and regional women.
"This partnership will work to deliver professional development programs, including masterclasses, conferences, workshops and lectures, to women living in regional WA with the aim of supporting their leadership aspirations," Professor Downie said.
"The collaboration will also aim to support rural and regional women into pathway and degree courses at Curtin University, particularly within the agricultural and food sector where we are continuing to strive to encourage more women into this significant contributor to the Australian economy."
RRR Network Chief Executive Officer Jackie Jarvis said when RRR Network launched on online survey focusing on this topic earlier in the year, 81 per cent of respondents stated they were considering undertaking some form of personal or professional development, training or further study within the next 2 years.
Ms Jarvis said the top three areas of learning identified were leadership, effective communication, and influencing decision makers.
"It is clear that WA women want to lead positive change in their industries and their communities. To be able to deliver a leadership program designed by and for WA regional women is something we think will have a positive impact on regional WA for many years to come," Ms Jarvis said.
Muresk Institute General Manager Prue Jenkins said the agriculture industry contributed an estimated $6.7 billion to the WA economy and employed some 41,000 Western Australians.
"If WA is going to capitalise on this growing industry we must ensure all workers are equipped with relevant and contemporary skills to meet demand. Our aim is to make courses and workshops that empower women in agriculture part of Muresk's regular offering," Ms Jenkins said.
"Women have always been an integral part of the farm and we recognise that we must provide training opportunities to support them to achieve their leadership and management goals."
The first Regional Leadership Masterclass to be offered as a result of the partnership will be held at the Muresk Institute in Northam from October 10 to 12.
The Masterclass, delivered by career management and transition expert Associate Professor Julia Richardson from Curtin's School of Management, will provide participants an in-depth understanding of the role of power, influence, trust and justice as essential components of contemporary leadership, as well as effective communication skills.
The other presenters include Bluesee Director Esther Jones, Brennan Rural Group Executive Director Sue Middleton, Creative IQ Chief Executive Officer Anna Dixon and agVivo Director Erin Gorter. Western Australia's Food Ambassador Don Hancey will also present a food and wine conversation.
The MOU was signed by Professor Downie and Ms Jarvis on 19 September 2018.
For more information about the first Regional Masterclass in Northam, visit here.