Curtin University has today signed a certificate to commemorate the arrangements between key stakeholders involved in the development of its new Curtin Midland Campus.
Professor Deborah Terry, Curtin's Vice-Chancellor, joined the Premier the Hon Colin Barnett; Minister for Planning; Disability Service the Hon Donna Faragher; and Minister for Health; Culture and the Arts, the Hon. John Day for the onsite signing.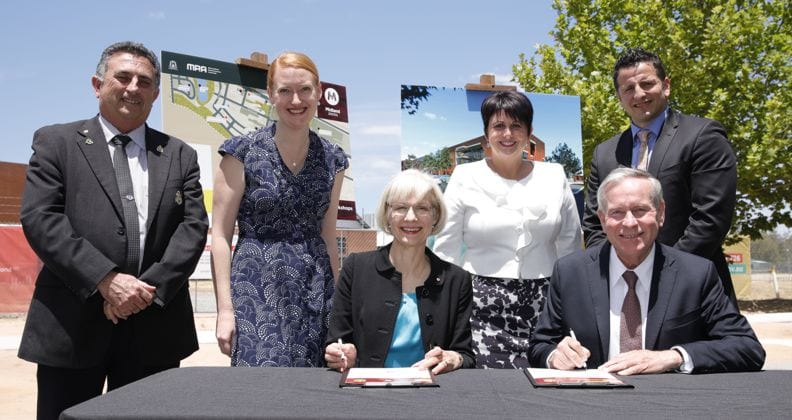 The soon-to-be-built Midland Campus will be a clinical base for Curtin Medical School students in their fourth and fifth year of study, and will also be utilised by Curtin Allied Health Schools including nursing, physiotherapy and pharmacy.
Professor Terry said the new Campus would provide students, community and industry partners with a much-needed new educational facility in Midland.
"The vibrant new Campus will be an important base from which Curtin can provide greater access to higher education in the Midland region," Professor Terry said.
"It is also anticipated that the facilities will be used by local partners such as the new Midland St John of God Public Hospital and that other local health or education partnership opportunities arise."
Mr Andy Sharp, Curtin's Director of Properties, Facilities and Development, said while contemporary, the new facility complemented its heritage surrounds, which tied in well with the key focus of the MRA's revitalisation vision for Midland.
"The Curtin Midland Campus design concept is derived from the rich indigenous and industrial context of the Midland area, with its brick structure reflecting the craftsmanship of the adjacent Midland Rail Workshops," Mr Sharp said.
"The landscape will provide a variety of public open spaces including an Indigenous yarning space and public art to acknowledge the cultural history of the area."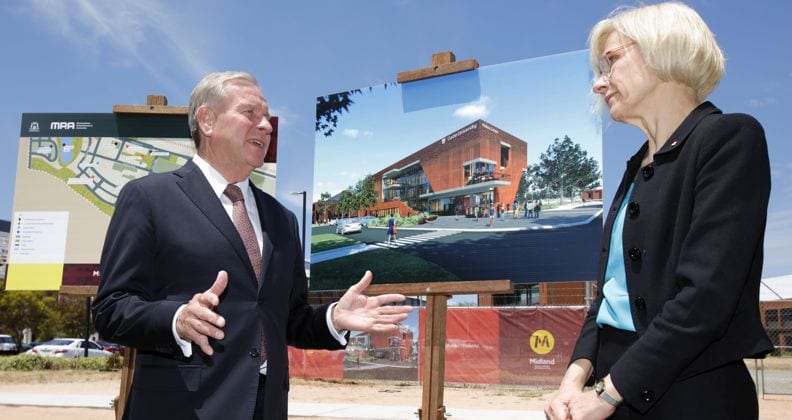 Building is expected to commence in 2017, with the Campus operational in 2019.
Curtin's new five-year, full-time undergraduate Bachelor of Medicine/Bachelor of Surgery, will allow graduates to meet the needs of currently under-serviced areas of health care including primary care, chronic disease, ageing and Indigenous and regional health. It will commence in 2017 with an intake of 60 domestic students per annum, increasing to 110 per annum by 2022.
For more information on Curtin Medical School, visit: http://healthsciences.curtin.edu.au/schools-and-departments/curtin-medical-school/.