A revolutionary global educator, a British knight, a former Premier, an Indigenous rights advocate and three outstanding business leaders have been awarded Honorary Doctorates by Curtin University.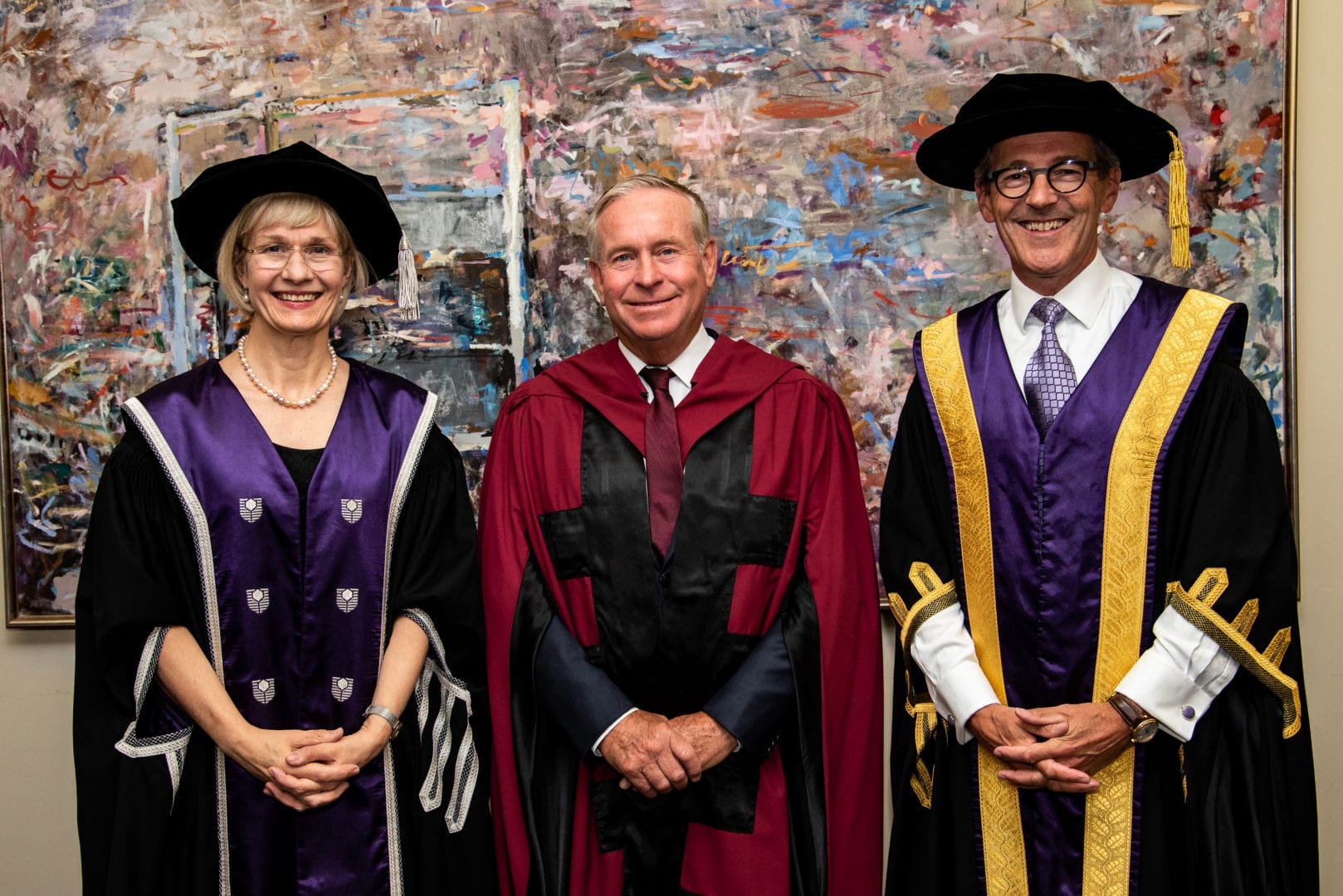 The awards were presented to Professor Anant Agarwal, Professor Sir Ian Diamond, the Honourable Mr Colin Barnett, Ms Helen Corbett, Mr Colin Beckett, Mr Bill Beament, and Mr Terry Agnew.
Curtin University Vice-Chancellor Professor Deborah Terry congratulated the recipients of the honorary awards, which were presented at the University's graduation ceremonies this month.
"The recipients of these Honorary Doctorates have played significant and inspiring roles in helping shape their communities locally, nationally and internationally," Professor Terry said.
"These outstanding leaders have made an immense contribution to their respective fields, ensuring future generations benefit from their influence, knowledge and actions."
Professor Agarwal, who revolutionised online education as the Founder and CEO of edX, a not-for-profit online venture created by Massachusetts Institute of Technology (MIT) and Harvard University, received an Honorary Doctor of Letters for his leadership in providing access to quality education on a global scale.
Professor Sir Ian Diamond, the former Principal and Vice-Chancellor of the University of Aberdeen who was conferred a knighthood in 2013, was awarded an Honorary Doctor of Letters in recognition of his outstanding service to social science, higher education and international research collaborations.
Mr Barnett, the second-longest serving Premier in post-war Western Australia and a previous lecturer at WAIT, Curtin's predecessor institution, has been presented with an Honorary Doctor of the University in recognition of his contribution to the Western Australian community as the 29th Premier of Western Australia from 2008 to 2017.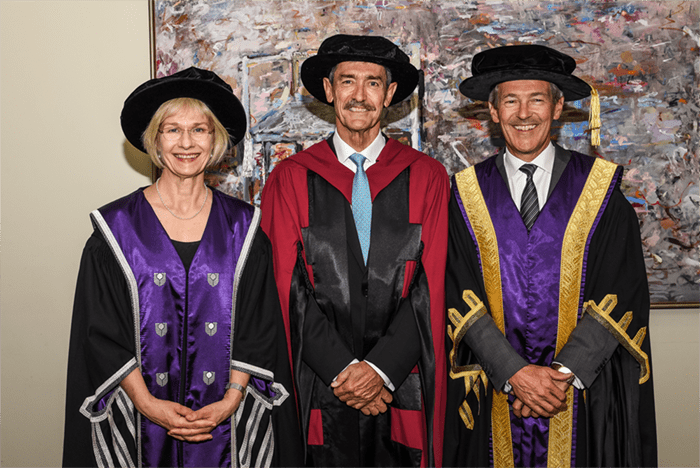 Ms Corbett, a prominent Noongar leader and tireless champion of Indigenous rights was granted an Honorary Doctor of Laws for her significant contribution to the cause of justice for Indigenous peoples in Australia and around the world.
Mr Beckett, an experienced global oil and gas senior executive who has contributed his time, expertise and knowledge to Curtin since 2009 as a Member of the Faculty of Business and Law Advisory Council; a Member of the University Council; and most recently as Chancellor, has been presented an Honorary Doctor of the University, in recognition of his contribution to advancing Australia's education, energy, science and infrastructure sectors and for his significant service to Curtin.
Mr Beament, the Executive Chairman of the ASX-listed gold miner Northern Star Resources Limited, received an Honorary Doctor of Engineering for his distinguished service to the mining sector and mining education in Western Australia through outstanding leadership, advocacy and influence.
Mr Agnew, the Group CEO of RAC who is recognised as one of the State's most innovative and successful industry leaders, has been awarded an Honorary Doctor of the University for his ongoing leadership within the WA business community and outstanding service to Curtin as Chair of the Faculty of Business and Law's Advisory Council, enhancing the Faculty's global standing.