Curtin University and Hockey Australia have formed a two-year partnership which will see them collaborating on research, media and marketing activities.
The alliance will embrace the university's research strengths, including a study into attracting and retaining talented players and the reach of hockey in international markets.
Curtin University Vice-Chancellor, Professor Deborah Terry said Curtin was thrilled to be signing the agreement with one of Australia's elite sporting organisations.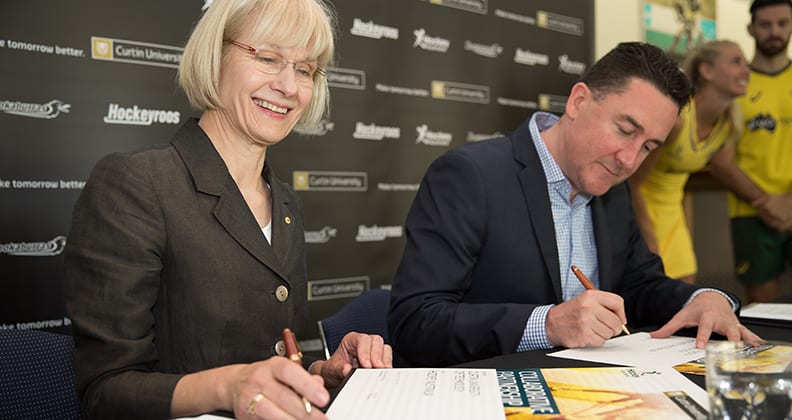 "The university's association with Hockey Australia goes back three decades when the national program moved to our Bentley campus," Professor Terry said.
"During that time both organisations have developed a reputation for excellence both here and internationally and it is this commitment to excellence that we hope will continue under this new agreement."
Professor Terry said students would have the opportunity to work closely with elite players and coaches.
[youtube]http://www.youtube.com/watch?v=iuDVfre2z_E[/youtube]
"Our researchers will assist Hockey Australia to maintain its competitive edge with projects including one by the School of Physiotherapy and Exercise Science that will utilise Curtin's climate chamber to study the effect of climate changes on Hockey Australia players.
"The School of Design and Art will undertake a Uniform Design Capability project looking at potential improvements to the playing kit of Hockey Australia such as adding smart devices into the design to assist with player management.
"There will also be placements for students from film and television, media and communications, event management, as well as physiotherapy and sports science."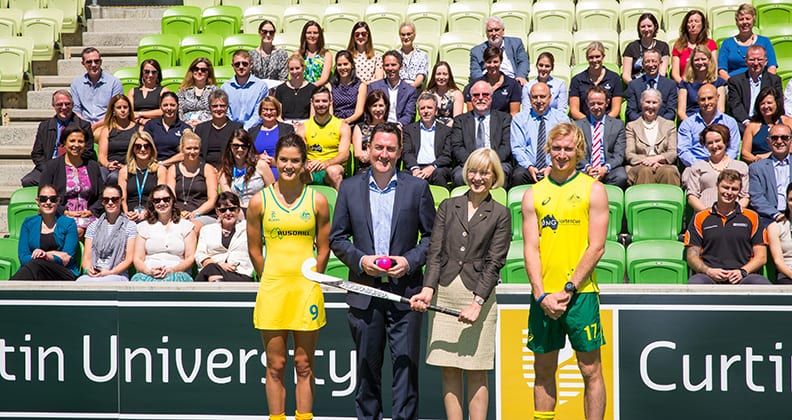 Professor Terry said film and TV students would be filming an online documentary called Road to Rio about the journey of some of Hockey Australia's players to the Rio de Janeiro Olympic Games.
"This collaboration closely aligns with Curtin's strategic plan to expand its outreach with relevant networks and partnerships in order to provide students with learning opportunities that equip them with skills for the future."