Curtin University education graduates were recently recognised at the School of Education's 2016 Awards Night, honouring their academic achievements and commitment to the field of teaching.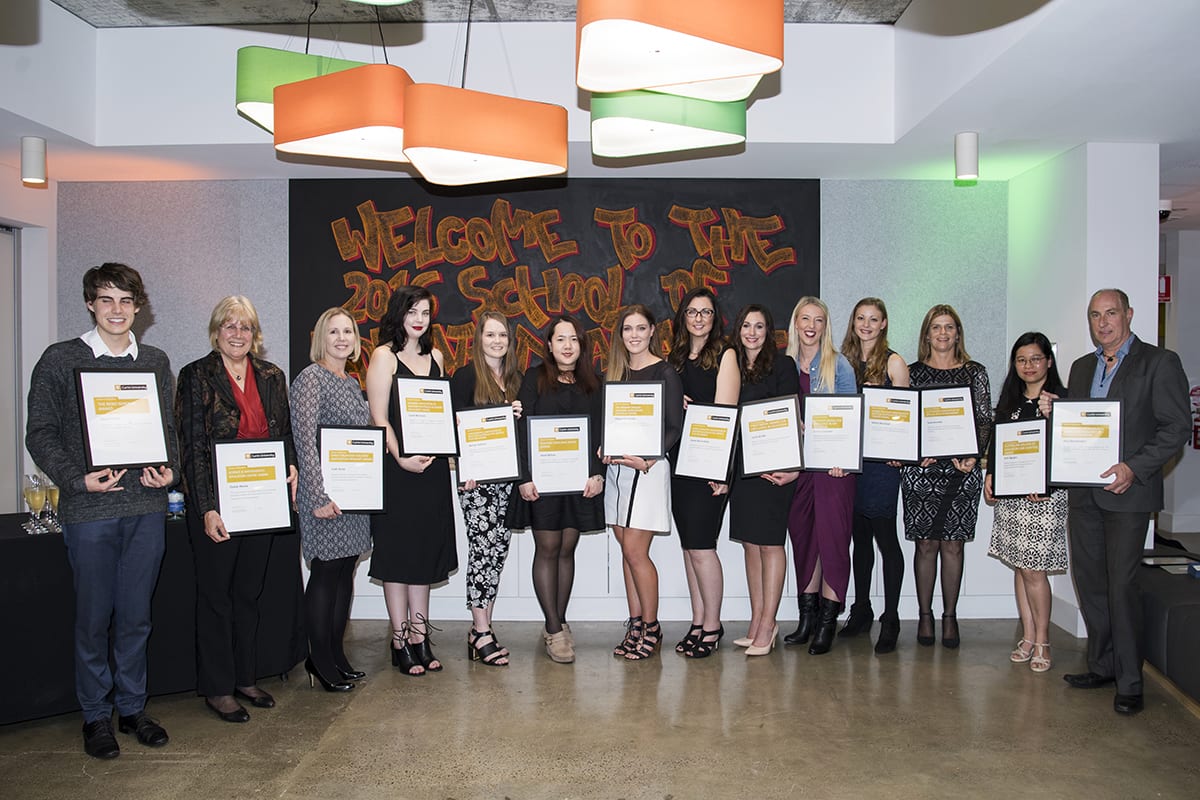 Associate Professor Lina Pelliccione, Head of School of Education at Curtin, explained the awards were earned by the students through their sustained and outstanding efforts while completing their course of study.
"The award winners demonstrated, in their studies and in practice, their passion and authentic commitment to their field and to the people they have chosen to help, support, guide and serve," Associate Professor Pelliccione said.
"The School of Education's 2016 Awards Night ceremony celebrates these achievements and publicly recognises the students' efforts."
This year, 19 students from the bachelors, masters and PhD programs were recognised across 22 award categories.
Sarah Briotti was presented with five awards on the night, acknowledging her accomplishments while studying a Bachelor of Education in Early Childhood Education. She graduated with Distinction in 2015.
Miss Briotti was the recipient of the Miles Medal Award for Excellence in Education, which is presented to the Curtin School of Education pre-service graduate who achieved excellence in overall academic performance during the course.
She also received the Early Years in Education Society (EYES) award; the Teachers Mutual Bank in Excellence Award; the Mathematics Association of Western Australia (MAWA) Pre-Service Teachers Award for Early Childhood Mathematics; and the Internship Award in Early Childhood Education, all recognising her academic achievements.
"After working for many years as a qualified early childhood educator at a long day care centre, I decided to further my studies at university – not only to gain a professional qualification, but to work in collaboration with like-minded people to raise the quality of early childhood education and care in Australia," Miss Briotti said.
"It has been an honour to be recognised by Curtin's School of Education and I am very much looking forward to the next chapter of my career – working as an early childhood teacher."
The Curtin University School of Education's 2016 Awards Night took place on 29 July 2016.