The five corners of Curtin University's global footprint will be showcased at this year's Open Day, with a new marquee representing campuses in Western Australia, Malaysia, Singapore, Dubai and Mauritius.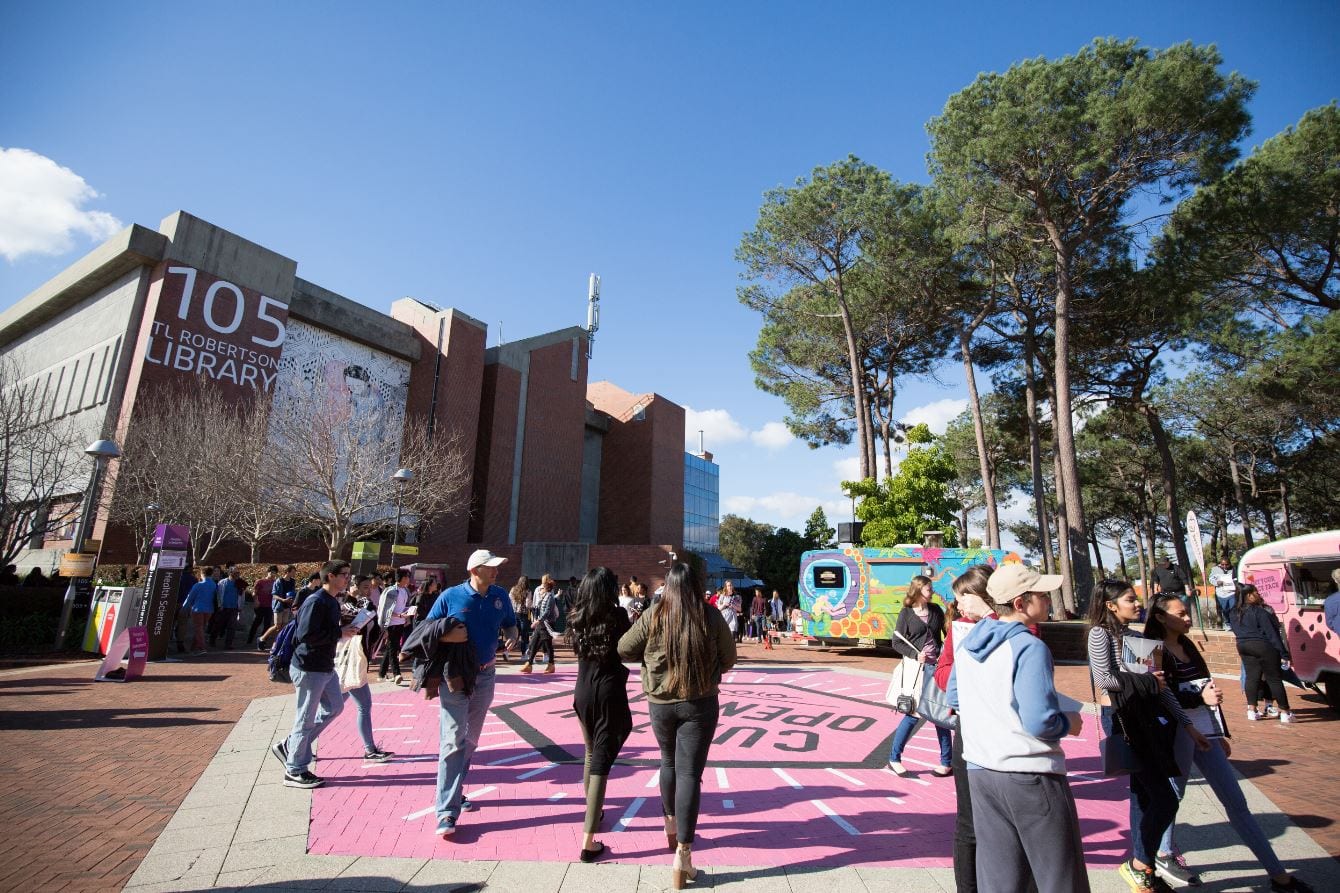 The Global Marquee, made up of stalls outlining information about each campus, will offer prospective students and members of the public a glimpse into what studying at a global university entails.
By using a 'Looper', a multi-lens system equipped with 26 cameras, prospective students will also be transported – with the use of a green screen – to the various locations of Curtin's campuses and provided a specially designed GIF video to share via their social media networks.
For the first time this year, Curtin's Open Day will also be broadcast over Facebook Live between 11am and 1pm (AWST) with tailored information for regional and international students who cannot attend the event.
Curtin University Corporate Relations Vice-President Ms Valerie Raubenheimer said the University was now a truly global university and this year's Open Day aimed to connect every campus.
"From Dubai's skyscrapers and the bright lights of Singapore to the white sandy beaches of Mauritius and traditional dancers from Malaysia, this year's Open Day will also include Indigenous art in recognition of our two Western Australian campuses in Perth and Kalgoorlie," Ms Raubenheimer said.
"With the opening of our fourth international campus in Mauritius this year, Curtin University's global footprint now traces the Indian Ocean rim and we felt it was important to have all our campuses as well as our diverse multicultural student population represented at the University's largest annual event.
"Prospective students and members of the public will be able to gain an insight into the full Curtin experience with displays, attractions and activities covering the range of courses and locations on offer."
Open Day 2018 will feature a variety of attractions including tours of Curtin's simulated hospital ward, opportunities to test the hygiene of your hands and your lung capacity from the Faculty of Health Sciences, as well as taking a virtual reality swim with sharks, watching pop-up fashion shows from students, touring the refurbished high-definition film and television studio and designing your own mood concept board from the Faculty of Humanities.
Members of the public will also be able to see how to engineer a cold drip coffee, meet the bomb squad robot and spin a spider web with 3D pens from the Faculty of Science and Engineering, as well as take a virtual reality tour of the Faculty of Business and Law.
The Curtin HIVE (Hub for Immersive Visualisation and eResearch) will be open to the public, offering a glimpse at a range of visualisation research projects from a bike-riding simulation that tests a person's motivation to commit to an increasingly difficult goal, and using virtual reality for chemistry education by shrinking visitors down to nano-scale, to deep-water 3D images of the wrecks of HMAS Sydney II and the German raider HSK Kormoran.
Named 'Kip' after John and Elsie Curtin's pet kelpie, Curtin's commercial driverless bus, which is being used for research in navigation satellite systems, road safety and ethical issues, will be on show.
Visitors will have the opportunity to tour the Curtin Business School's Trading Room, which features live financial news and Bloomberg Professional software, as well as Curtin's social media centre, The Agency, to experience first-hand how major global brands monitor their digital presence.
Tours will also be available through the Curtin FM radio station and the John Curtin Gallery, which will be showcasing Higher Degrees 18, an exhibition featuring the innovative artworks created by Curtin's postgraduate students.
Curtin Open Day visitors can find out about the latest courses, study opportunities, scholarships, alternative pathways and mature-age entry opportunities for domestic and international students at Curtin Connect.
The University's largest event of the year attracts thousands of visitors and prospective students to the Bentley Campus.
Curtin Open Day 2018 will be held on Sunday, 29 July from 10am to 4pm.
For further information, visit the Open Day website here.