A Curtin University PhD student has been awarded The Richell Prize for Emerging Writers for 2018 in recognition of a novel she wrote as part of her thesis in creative writing.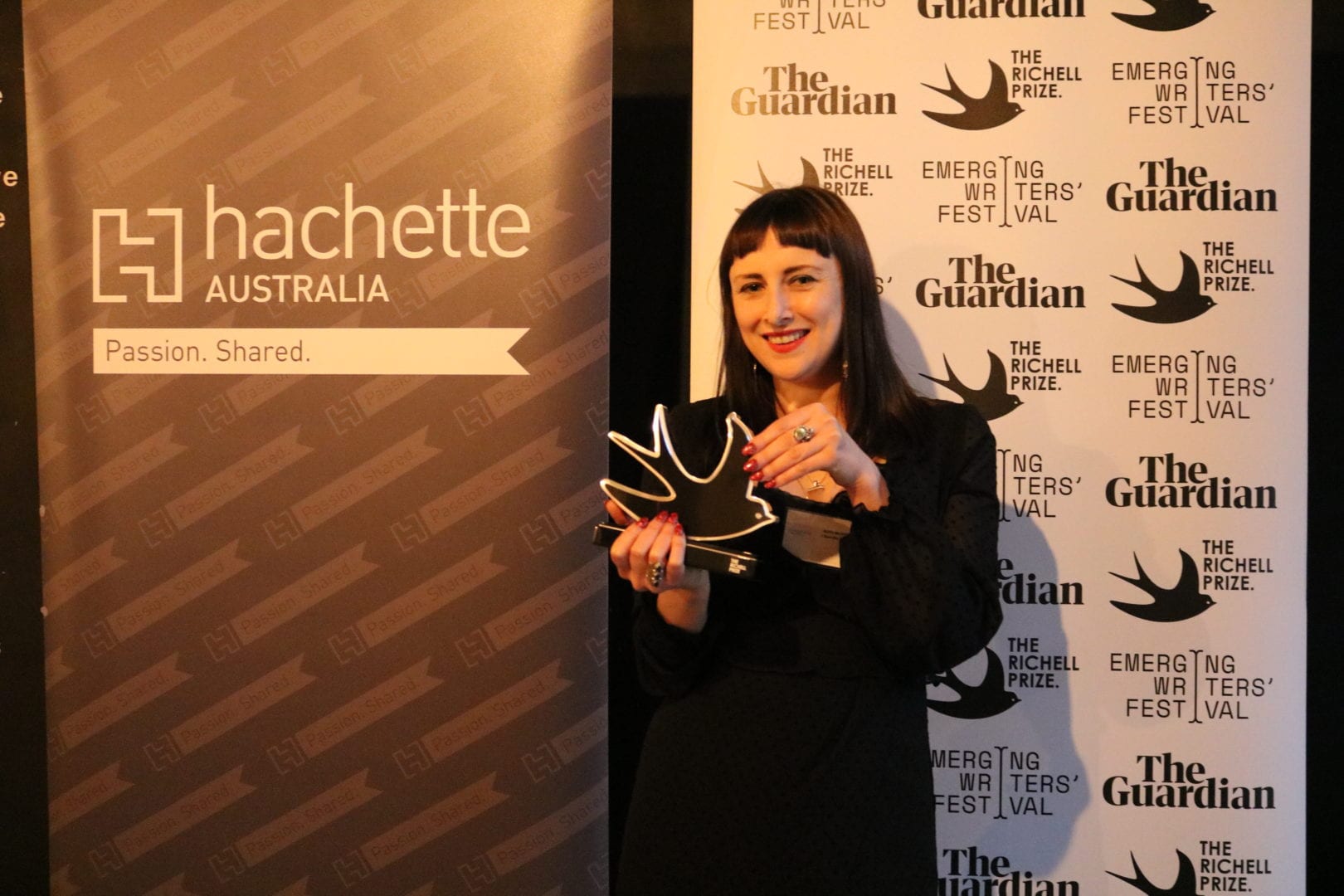 Ruth McIver, a creative writing doctoral student at Curtin and freelance writer, won the national prize for her novel I Shot the Devil, taking home $10,000 and a 12-month mentorship with Hachette Australia.
Curtin University Vice-Chancellor Professor Deborah Terry congratulated Ms McIver on her success, saying she was selected from more than 660 entries from all over Australia.
"The Richell Prize for Emerging Writers supports writers at the start of their creative path and Ruth McIver is already proving her considerable talent as an emerging Australian writer," Professor Terry said.
"I am delighted to congratulate her on this impressive achievement and look forward to hearing about her continued success as a result of her mentorship with Hachette Australia."
Ms McIver said she was thrilled to have been awarded the prize, adding it would provide much-needed support to enable her to continue to follow her dream.
"I am humbled to have been selected from such a talented group of emerging writers and I'm excited by the challenge to reinvent myself as a writer with my next novel," Ms McIver said.
"I would also like to acknowledge my supervisors for their encouragement, confidence and advice, which supported the development of my writing skills."
Judges described McIver's novel as "a dark and unforgettable literary noir" that showed "an emerging writer of considerable literary talent".
Ms McIver is completing her PhD at Curtin under the supervision of Dr David Whish-Wilson and Dr Susan Bradley Smith, from the School of Media, Creative Arts and Social Inquiry at Curtin.
I Shot the Devil is a crime novel set in a fictional town in Long Island, New York, which is loosely based on a murder Ms McIver knew about as a child in the United States of America.
The prize, which is awarded annually, is in memory of Hachette Australia's former CEO, Matt Richell, who died suddenly in July 2014.
As part of the prize, Ms McIver will work with Hachette Australia to develop her manuscript.
For more information about The Richell Prize for Emerging Writers, visit here.