Curtin Malaysia has been awarded RM2 million (more than AU$675,000) by the Sarawak State Government to support information technology developments at Curtin's largest international campus, located in Miri.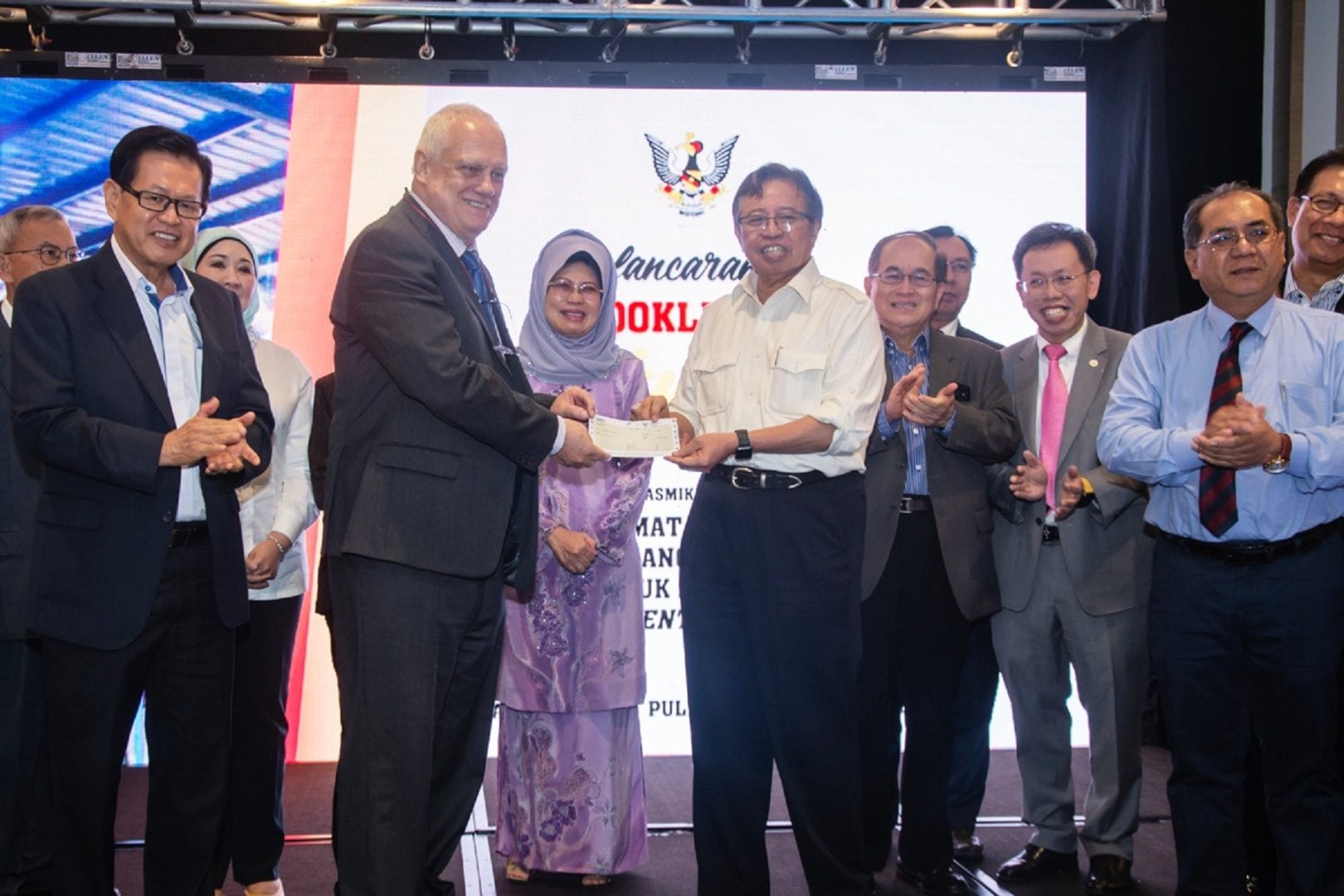 Sarawak Chief Minister Datuk Patinggi Abang Johari Tun Openg presented the funding to Curtin Malaysia Pro Vice-Chancellor, President and Chief Executive Professor Jim Mienczakowski at a ceremony last week.
Professor Mienczakowski welcomed the funding from the Sarawak State Government, saying it would fund significant digital upgrades and new facilities at the University.
"I am delighted the Chief Minister has allocated this funding to support Curtin Malaysia to expand its information technology facilities," Professor Mienczakowski said.
"These information technology developments will ensure Curtin can play an important role in the Sarawak Government's goal to develop the state's digital economy and achieve its Industry 4.0 goals."
Curtin University Vice-Chancellor Professor Deborah Terry said Curtin Malaysia would mark its 20th anniversary this year.
"Curtin Malaysia is not only the University's largest international campus but also one of Australia's largest international campuses and an important global hub in Asia for thousands of students," Professor Terry said.
"This investment by the Sarawak State Government comes as we prepare to mark Curtin Malaysia's 20th anniversary this year, ensuring today's students benefit from the Government's plans to develop the State's digital economy and meet the industry requirements of tomorrow."
Among those present at the ceremony were Deputy Chief Minister Datuk Amar Douglas Uggah; Utilities Minister Dato Sri Dr Stephen Rundi; Welfare, Community Wellbeing, Women, Family and Childhood Development Minister Dato Sri Fatimah Abdullah; Local Government and Housing Minister Datuk Dr Sim Kui Hian; and Assistant Minister of Tourism, Arts and Culture Datuk Lee Kim Shin, who is also chairman of Curtin Malaysia's management board.
Situated on a 1,000 acre campus in Miri, Sarawak, Curtin Malaysia offers a unique international and cross-cultural learning experience with students from more than 50 different countries and teaching staff from more than 15 countries further strengthening its global focus.
Its courses, which are the same as those at the Bentley Campus, include undergraduate and postgraduate courses in engineering and science, business and humanities, and pre-university foundation and intensive English courses. It also has a very active research community geared to serving the needs of industry and society in Sarawak.
For more information on Curtin Malaysia, visit here: www.curtin.edu.my.