Curtin University graduate Bodhi Hardinge is bound for the University of Cambridge in England after winning a prestigious scholarship to further his studies in chemistry and chemical engineering.
Mr Hardinge, 23, who graduated from Curtin earlier this year with a Bachelor of Engineering (Chemical Engineering), Bachelor of Science (Chemistry) double degree with First Class Honours, received the Cambridge Australia Frank Downing Scholarship and will begin his Master of Philosophy in Technology Policy at Cambridge later this month.
Curtin University Vice-Chancellor Professor Deborah Terry congratulated Mr Hardinge on receiving a scholarship from Cambridge Australia Scholarships, which supports outstanding Australian graduates to undertake Masters and PhD studies at the University of Cambridge.
"I am delighted that Bodhi has been awarded this prestigious scholarship to study at one of the world's finest universities," Professor Terry said.
"As a postgraduate student studying in the important area of energy use, Bodhi has the potential to positively influence industry and business and in turn help create a better future for us all. Making a meaningful, real-world impact is something we value and strive for at Curtin University and I wish him every success."
Mr Hardinge said he believed his studies would help him realise his dream of playing a lead role in the energy field.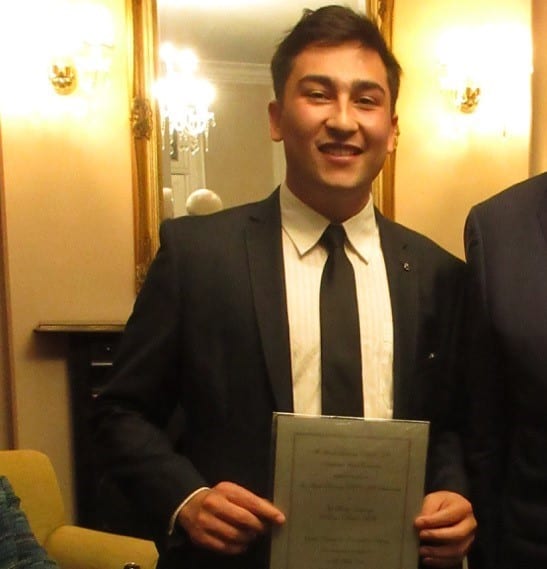 "The future of energy excites me and I will be looking to utilise my education, both at Curtin University and the University of Cambridge, to make an impact in the energy space," Mr Hardinge said.
"Energy use and generation is fundamental to the standard of living that we enjoy, but it is also a dynamic and complex industry with a broad reach and impact.
"I'm passionate about scientific literacy just as the late Frank Downing was about the success of Western Australia. To win the scholarship to study at Cambridge is humbling, and I hope to enable and inspire others just as Frank Downing did for me."
More information about the Cambridge Australia Frank Downing Scholarship is available here.