An acclaimed British sculptor has been commissioned to create a major public artwork honouring Australia's wartime Prime Minister John Curtin at Curtin University.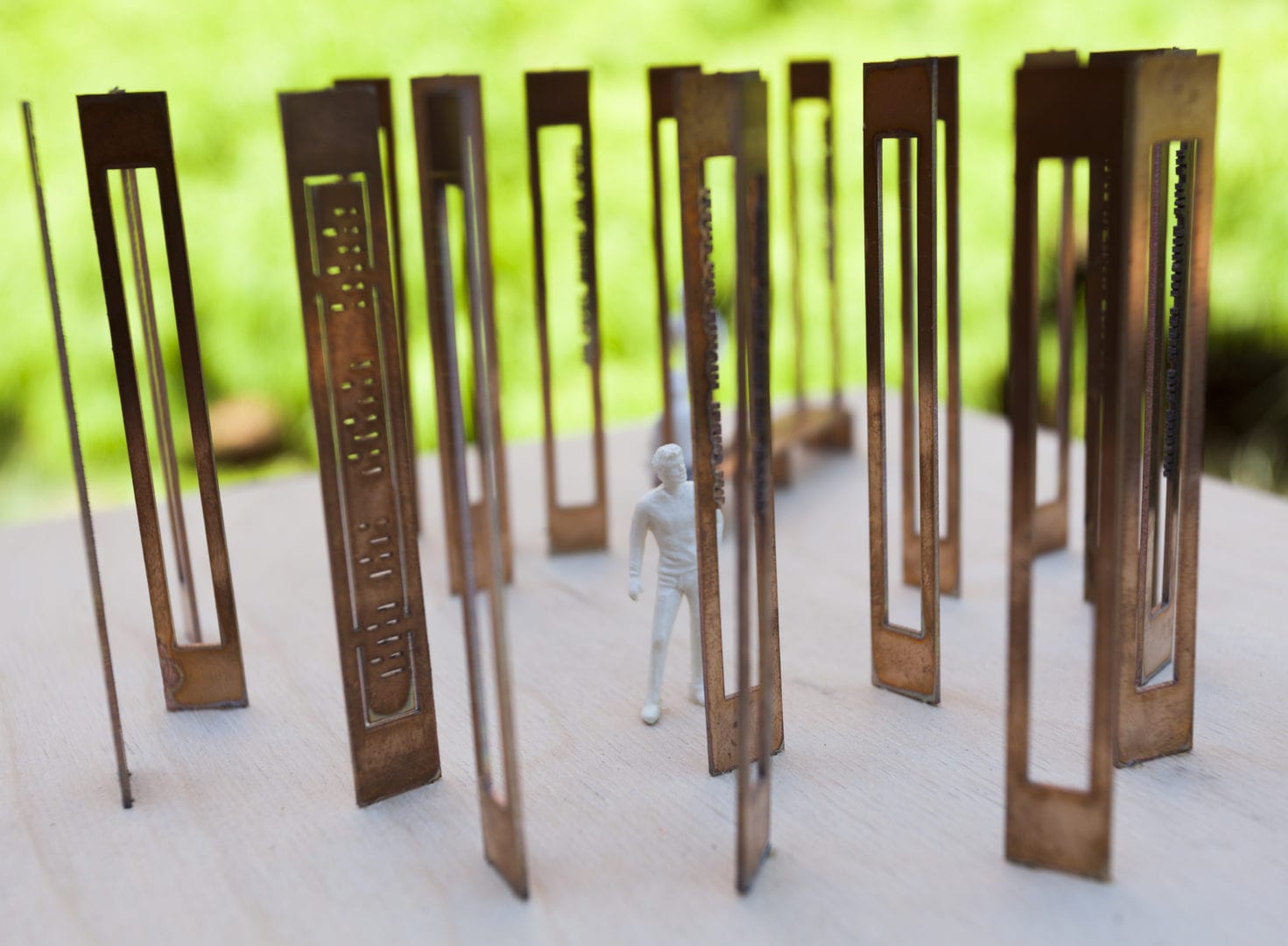 Walter Jack, one of the world's most prominent memorial sculpture artists, was chosen from a field of national and international artists vying for the opportunity to recognise the former Prime Minister.
Due to be completed in late 2019, the work will be a major attraction at Curtin's Perth Campus.
The inclusion of the sculpture is in line with the common practice of creating public artwork as part of new capital developments.
Curtin University Vice-Chancellor Professor Deborah Terry said the sculpture would honour the signification contribution made by the University's namesake.
"This bold and enduring public artwork reflects the values, aspirations, leadership and impact Australia's 14th Prime Minister John Curtin continues to have on the next generation as one of the country's most inspiring leaders," Professor Terry said.
"It will also be an important addition to the contemporary Curtin University Art Collection – a comprehensive collection by artists, designers and craft practitioners whose work offers an important contribution to the visual culture of Australia."
Jack, who has enjoyed international standing for his thought-provoking and culturally sensitive sculptures, said he had designed a communal space for reflection.
"John Curtin was a man of deep thought and the sculpture reflects this," he said.
John Curtin Gallery Director Chris Malcolm said Jack's work was a fitting tribute to a man of great vision and consists of an assembly of tall naval brass windows featuring statements made by John Curtin.
The cutting of the windows from this incredibly durable material yields long slabs of brass,  which will become benches – one of which forms part of the sculpture, while the others will be installed across Curtin's international campus locations.
"We are very excited about this artwork honouring John Curtin. Walter Jack is an acclaimed artist with a global reputation for commemorative artworks," he said.
"There was a very high standard of submissions from across Australia and internationally and it is a testament to Curtin's global reputation that someone of Walter Jack's calibre has put himself forward to be part of this initiative."
The location of the sculpture at the interface between the new Curtin Central bus port and the busy pedestrian spine is most appropriate, as Curtin himself exemplified the characteristics of a man of and for the people and loved those moments when he could connect to thought and opinion.
For more information about the John Curtin Gallery, visit here: https://jcg.curtin.edu.au/