Curtin University has today been awarded $3.9 million to lead an ARC Industrial Transformation Training Centre that will prepare the next generation of data scientists for Australia's resources sector, while four Curtin researchers have also been presented $6.3 million in prestigious ARC fellowships.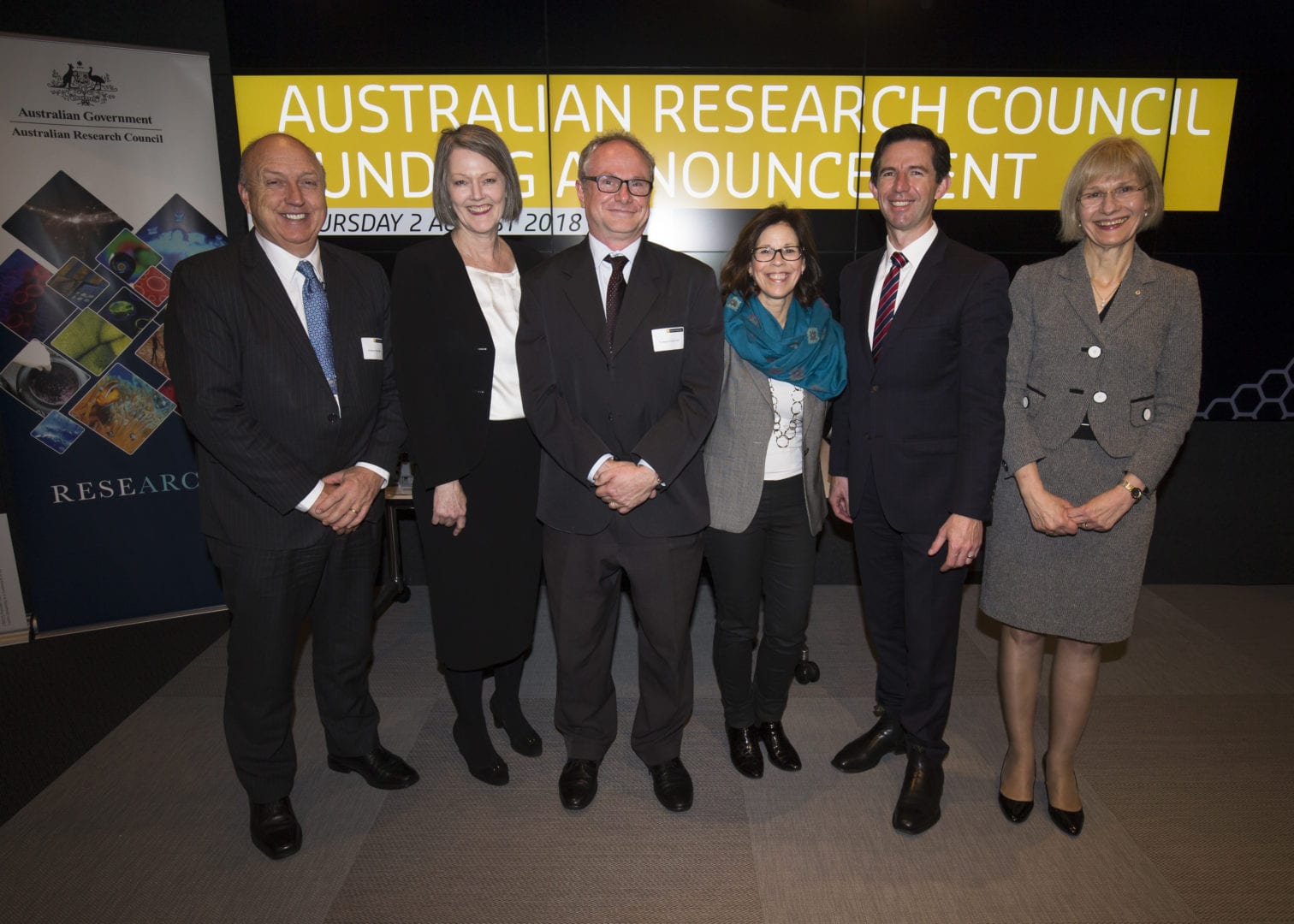 As part of an announcement made by Federal Education and Training Minister, Senator the Hon. Simon Birmingham, at the Curtin HIVE today, Curtin will host the ARC​ ​Training​ ​Centre​ ​for​ ​Transforming​ ​Maintenance​ ​through​ ​Data​ ​Science, which will be headed by Professor Andrew Rohl from the Curtin Institute for Data Science.
Two Curtin researchers, John Curtin Distinguished Professor Julian Gale, from Curtin's School of Molecular and Life Sciences, and John Curtin Distinguished Professor Hong Hao, from Curtin's School of Civil and Mechanical Engineering, have today been awarded ARC Australian Laureate Fellowships, the ARC's most prestigious research fellowship. Each year, less than 20 Laureate Fellowships are announced nationwide and this year will be the first time that Curtin has two recipients.
Associate Professor Dr Cathryn Trott, from Curtin's School of Electrical Engineering, Computing and Mathematical Sciences, and Dr Raffaella Demichelis, from Curtin's School of Molecular and Life Sciences, have also been presented ARC Future Fellowships.
Curtin University Vice-Chancellor Professor Deborah Terry said she was delighted to welcome the ARC funding for the new ARC Training Centre, as well as the appointment of four Curtin researchers to significant ARC fellowships.
"The new ARC ​Training​ ​Centre​ ​for​ ​Transforming​ ​Maintenance​ ​through​ ​Data​ ​Science will aim to leverage the explosive growth of data collection in Australia's resources sector to provide new applied mathematics, machine learning and statistical methods," Professor Terry said.
"The Curtin University-led centre will work to ensure the engineers of today and tomorrow are equipped with the skills to deliver the next generation of data science methods for the maintenance sector in the resources industry, which will help contribute to Australia's broader knowledge economy."
The ARC Training Centre builds on Curtin University's considerable strengths in data and computational sciences and brings together a host of leading research institutions, The University of Western Australia, CSIRO and the University of Adelaide, and industry partners Alcoa, BHP and Roy Hill, as well as CORE Innovation Hub and the Minerals Research Institute of Western Australia, to improve outcomes for the Australian resources sector.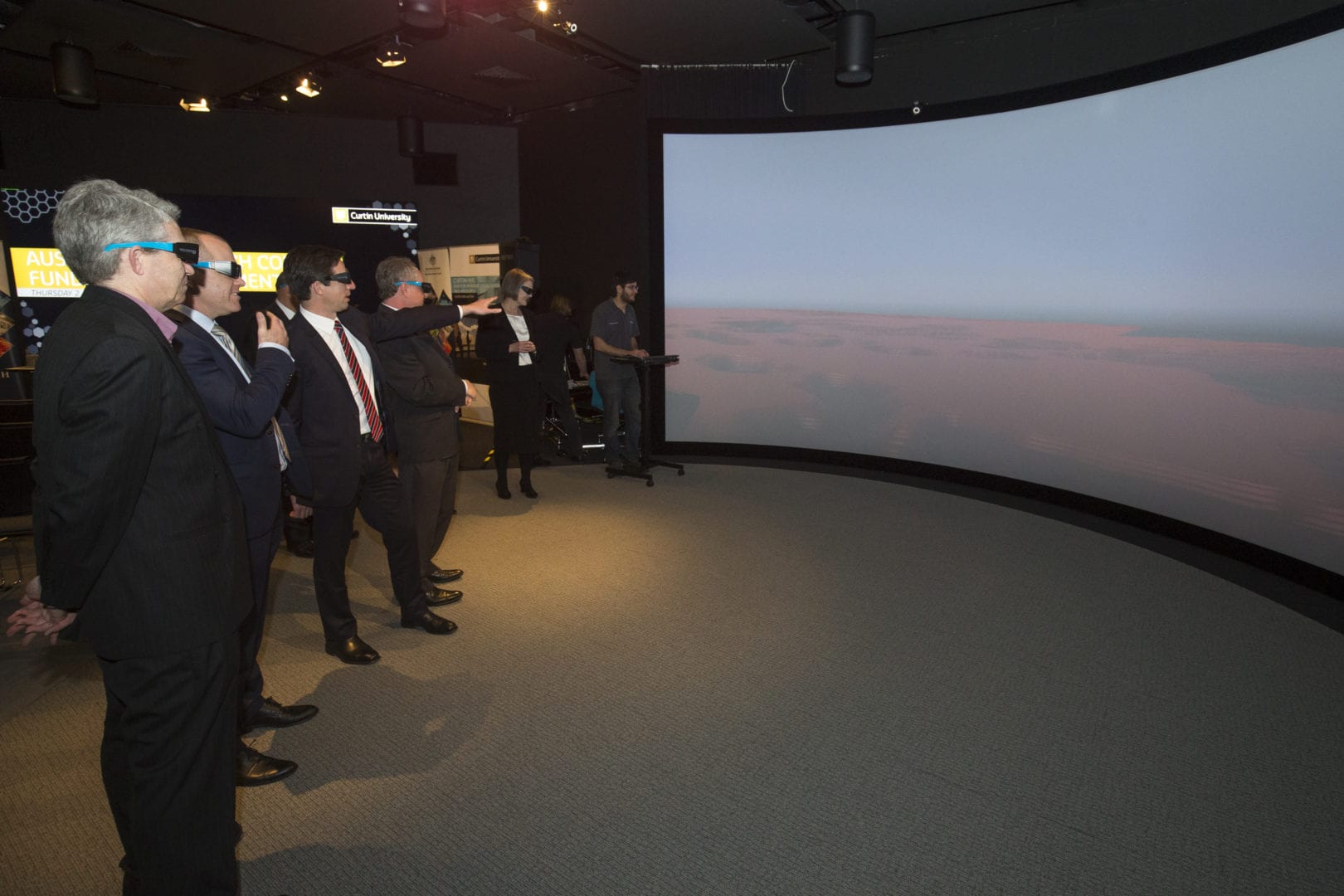 Professor Terry congratulated Professor Gale, Professor Hao, Dr Trott and Dr Demichelis for their outstanding achievements on being awarded ARC fellowships.
"The ARC Australian Laureate Fellowships are reserved for the nation's world-class researchers to continue their important work right here in Australia and both Professor Gale and Professor Hao are deserving recipients as leaders in their respective fields," Professor Terry said.
"Internationally renowned for his work in computer simulation of minerals and crystallisation, Professor Gale is one of Australia's most outstanding computational materials science researchers and Professor Hao is a highly innovative researcher with an exceptional track record in structural dynamics and protection.
"The ARC Future Fellowships aim to attract and retain Australia's best and brightest mid-career researchers, and Dr Trott and Dr Demichelis will play a vital part in helping boost the country's research and innovation capacity in areas of national importance.
"An integral part of Curtin's radio astronomy research program, Dr Trott is a leading researcher in the Curtin Institute of Radio Astronomy and the Curtin node of the International Centre for Radio Astronomy Research and Dr Demichelis has a strong and internationally-recognised research profile in the fields of chemistry, geochemistry and materials science."
The ARC Australian Laureate Fellowships support excellence in research by attracting world-class researchers to apply their talents in Australia.
The ARC Future Fellowships support research in areas of critical national importance by giving outstanding researchers incentives to conduct their research in Australia.
For more information about the ARC announcements today, visit here.