Five Peel-based Curtin University students will now have greater support in achieving their goals and ambitions of becoming qualified health professionals after being awarded the 2019 Peel Health Foundation Scholarship.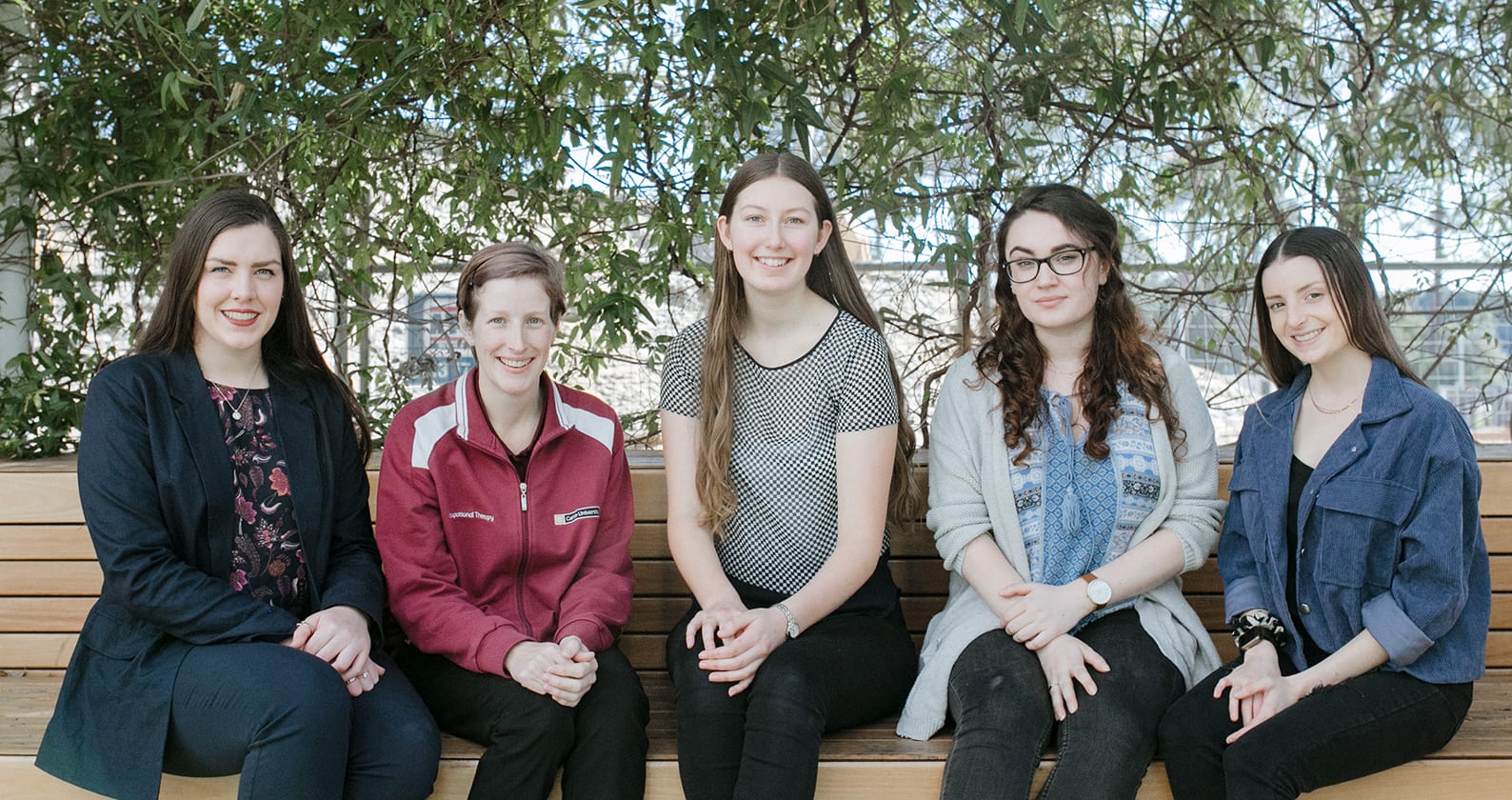 The Peel Health Foundation Scholarship, which was developed by the former Peel Health Foundation Trustees in conjunction with Curtin University, supports students who have demonstrated a commitment to the Peel region to study a medical or health-related undergraduate or postgraduate degree at Curtin.
This year's recipients include Catriona Garratt who is majoring in Physiotherapy, Sarah McClure who is majoring in Health Sciences, and Monique Rose who is completing a Master of Nursing Practice. The three recipients will join two 2018 recipients, Evangeline Economidis and Donna Giles, who are both studying a Bachelor of Science, majoring in Occupational Therapy, and who have been awarded the scholarship for a second time.
Curtin University Vice-Chancellor Professor Deborah Terry congratulated the scholarship recipients, adding the program offered a fantastic opportunity for aspiring health professionals in the Peel region.
"The scholarship is an important initiative that will provide opportunities for students from the Peel region who may not have had the means to complete their university studies," Professor Terry said.
"There is a growing need for doctors, nurses and health professionals in rural and regional locations across Western Australia, and this scholarship will help to attract aspiring health professionals who are committed to improving the health services available in their local community.
"I would like to congratulate all the scholarship recipients, which includes future nurses and health professionals, and wish them all the best in their future studies at Curtin University."
Former Chairman of Peel Health Foundation Ms Ann Fletcher said this was the second year of awarding the Peel Health Foundation Scholarships, adding that last year there were eight recipients including the first medical student.
"We are delighted to announce that an additional five recipients have been awarded the scholarship in 2019 and wish them all the best in their studies and future careers in the healthcare sector," Ms Fletcher said.
The scholarship was established as a result of generous community donations totalling $1.25 million to the Peel Heath Foundation, which was in turn donated to Curtin University in 2017.
Under the agreement initiated and signed by the Peel Health Foundation Limited and Curtin University's Curtin Foundation, $250,000 was allocated to the new Peel Health Hub and the remaining capital is to be used for the establishment of the Mandurah-based Curtin Clinical School, which will be available to multi-disciplinary students in the healthcare sector.
The interest earned on these funds have to date provided a total of 13 individual scholarships to students who reside in the Peel Region.