A select group of aspiring entrepreneurs and innovators have returned to Curtin ready to take on the world after a study tour of Silicon Valley in the US.
The group, comprising current students and alumni, enjoyed a once-in-a-lifetime experience, immersed in the culture, education and business of the world-famous innovation hub.
The 10-day tour from 1 February 2020 included workshops, classes and lectures at three prestigious universities – Stanford University, University of California, Berkeley, and University of California, Santa Cruz – as well as industry visits to global business giants such as Facebook, Apple and Google.
The students gained valuable insights from leading experts and academics, joining PhD candidates for lunch and swapping stories over coffee with venture capitalists. They shook hands and brushed shoulders with executives and business founders, expanding their networks, all while taking in the sights and sounds of San Francisco.
"Together, we learned how to innovate our respective worlds while also having the chance to explore the beautiful city," says engineering PhD student, Michael Brown.
"Not only did we stand in the place that birthed many great minds, careers and companies, we bonded with each other through a mutual eagerness to learn, embrace, discuss, share and push creative boundaries," adds marketing PhD student, Madison Pasquale.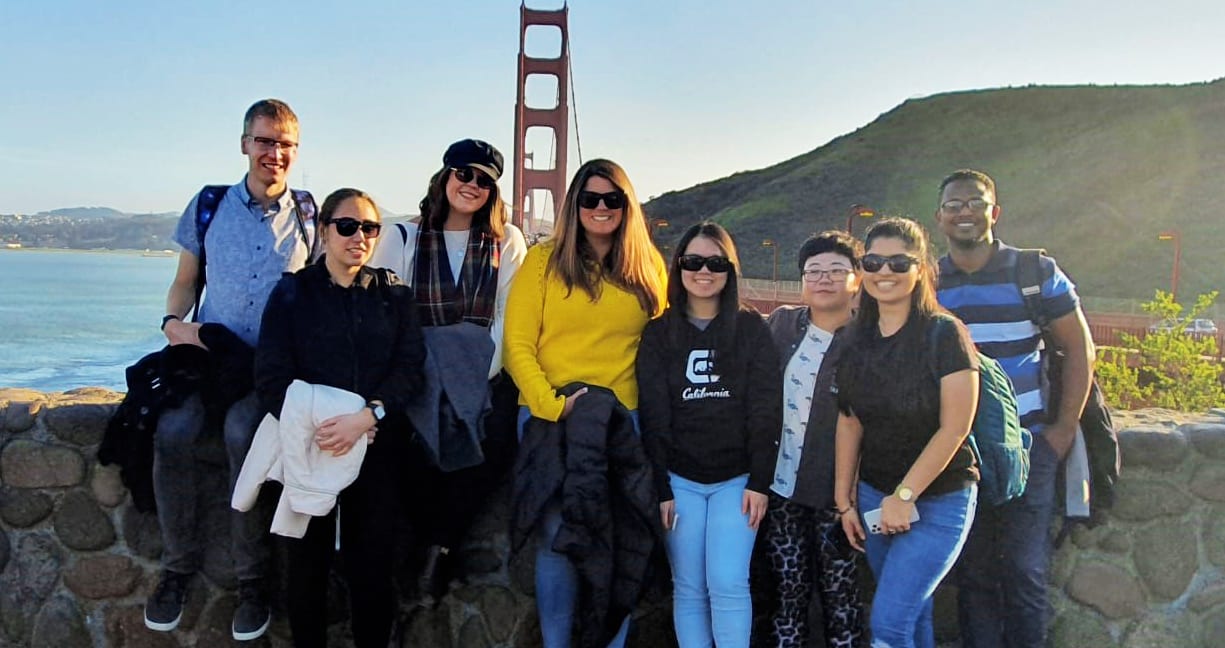 The theme of the study tour was innovation and international business. Some of the topics covered included: social innovation, humanising companies, and marketing a global brand.
The students were treated to personal stories of success and hardship from pioneers before them. But the top secret to innovation shared by several of the world's brightest minds came as a bit of a surprise to them: failure is a key ingredient for success.
"A surprising concept was the culture of openness, collective benefit and acceptance of failure ­– to the point of being encouraged. Going forward I'm energised to push through obstacles and think of failure as the indicator for success," says PhD student, Alishum Ali.
Rebecca Lauchlan, who is studying a Master of International Business and Entrepreneurship, agrees.
"I feel like I have walked away with less fear of failure and can't wait for what's to come," she says.
The students quickly got swept up in the cool, creative culture in 'The Valley'. They saw how human interaction, particularly with technology, could be used to fuel an ecosystem of innovation.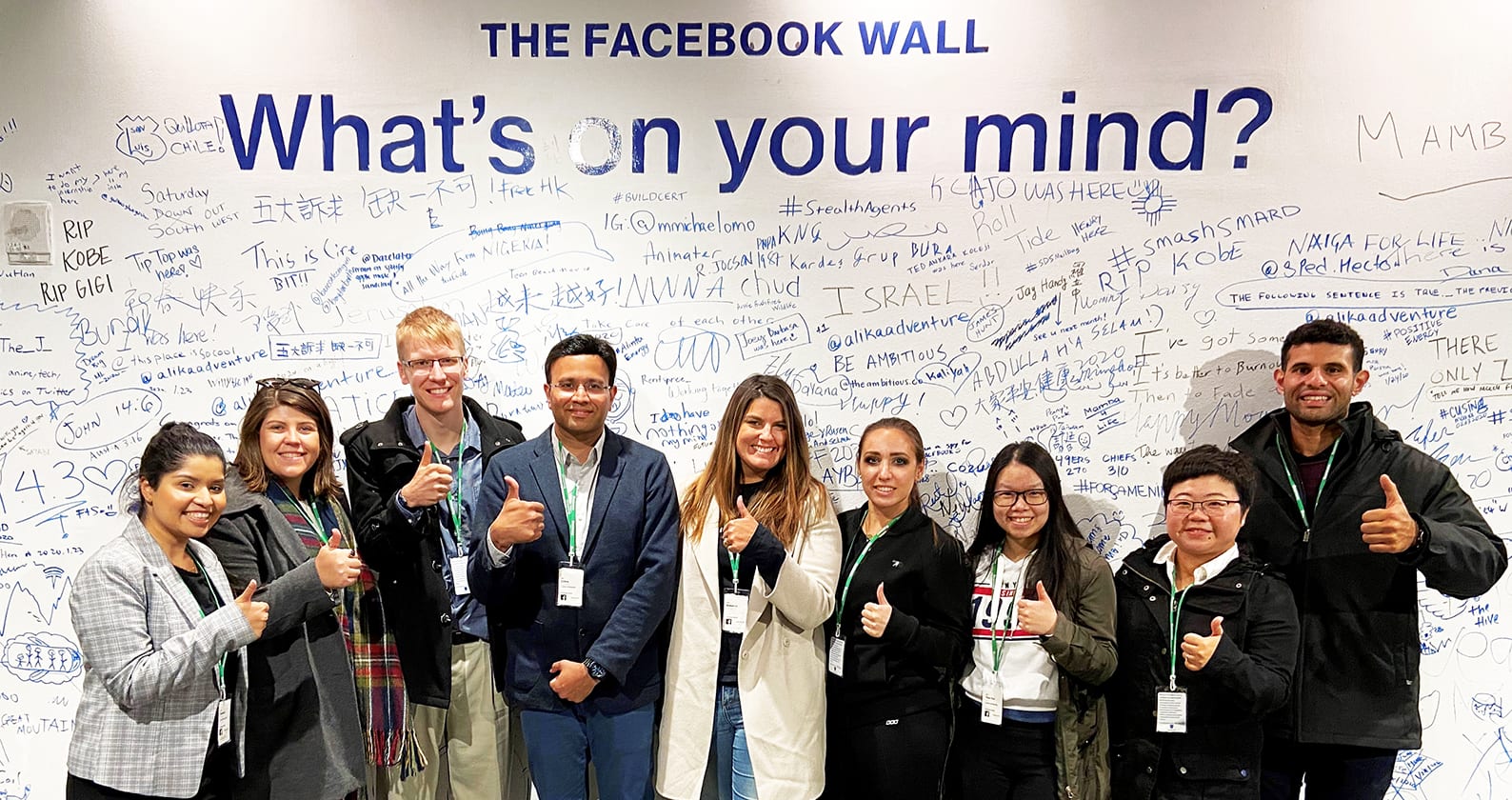 During their tour of Facebook, they walked past walls covered in inspirational quotes, spoke to people who were genuinely happy to be at work and finished off with a multicultural buffet dinner in one of Facebook's cafeterias.
"An inside look into Facebook and Google provided insights into how a successful organisation should be run. I hope to replicate the fun and collaborative environments I witnessed within the PhD offices," says Michael Brown.
"The setup of the Facebook campus reminded of Disneyland, whose tagline is 'the happiest place on earth'. The tour guide then told me it was designed by the same designers as Disneyland, with the aim of creating a workspace that instils happiness in employees." says Senaida D'Souza.
D'Souza found understanding the value of culture particularly relevant to her bachelor degree in human resource management and psychology.
"I have furthered my resolve on the importance of human resources in developing an innovative culture and ecosystem, and will be applying these learnings in my career," she says.
Since returning to Perth, the students are excited to take their learnings into the next stages of their study and careers. It was an experience they won't soon forget.
"I highly recommend this tour to anyone interested in the topics of innovation and sustainability as you'll interact with world leading executives and students, and be truly inspired to take on challenges and see them through," says accounting PhD student, Bonnie Mu.