From chronic disease to global pandemics, the application of big data in health care promises faster and more accurate provisions for health care, and for more people.
Typically defined as huge volumes of diverse data sets collected at once, big data is a game-changer in the public health industry.
Using information sourced from x-rays, smart watches and everything in between, researchers are exploring how big data can shape decision-making around public health issues and advance patient health care.
For Curtin University professors Suzanne Robinson and Nick Golding, big data is a central component to their respective research. They understand first-hand the benefits and limitations big data can present.
Improving chronic disease diagnosis rates with data linkage
Health data is generated from a number of sources, so Professor Suzanne Robinson is using the Centre for Data Linkage (CDL) to collate information on chronic kidney disease (CKD). Her research aims to help practitioners identify and diagnose the disease earlier, particularly in regional areas.
Chronic Kidney Disease affects nearly one in 10 adults, yet up to 90% of individuals with the disease are only diagnosed when the disease is far advanced.
"Health systems struggle with the rising cost of managing CKD. Our study will link patient pathology and hospital data to identify paths for detection and early intervention, and improve economic and health outcomes of CKD, including those who live in the country regions," says Robinson.
The project links data from four major pathology providers in WA to hospital records allowing Robinson to establish a continuous medical record for individuals with CKD.
A similar approach to data linkage is used by epidemiologists and public health researchers to track the movement of diseases in the community, such as COVID-19.
How big data is being used to help tackle COVID-19
Professor Nick Golding is working with the Australian Department of Health to provide mathematical modelling analyses of current and potential rates of COVID-19 transmission across different states and territories.
His work informs government decisions around precautionary measures to curb the spread of COVID-19 in the community – such as the need for a lockdown or restrictions – and assess the impacts that vaccinations will have on reducing transmission rates.
But to accurately conduct this modelling, much of Golding's work relies on big data.
"To track how COVID might spread differently across states and territories, communities, workplaces, and over time, we rely on constantly-updated data streams on population behaviour," he explains.
Golding says that 'aggregated and anonymised' data collected from companies like Google and Apple from people who have opted into smartphone tracking is particularly critical in the face of a pandemic.
"The ability to rapidly and automatically gather data that represents the behaviour of an entire nation is a game-changer for informing decision-making in population health."
Now, with a regular flow of accurate data, information used to inform policies and regulations is more timely and more relevant.
However, there is still always room for improvement with this process.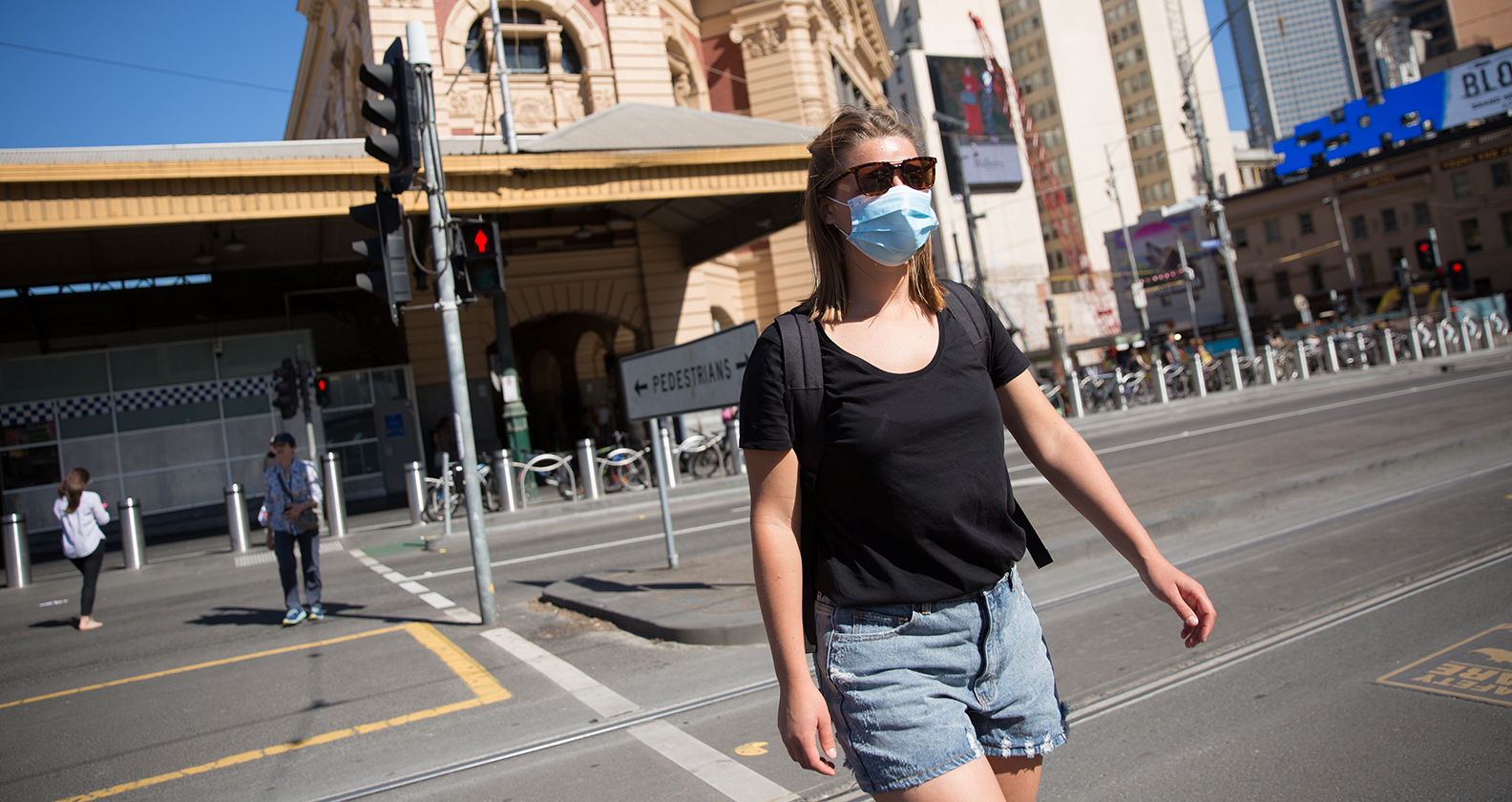 What are the limitations of big data in public health?
For Robinson, when it comes to using big data and sensitive information, the limitations lie in data accessibility and reliability.
"Often the data sets we use involve sensitive data – so it can take a while to access this type of data. The data often involves missing information either in the data set or in relation to other data sets that would add value in addressing the research question."
According to Golding, quality and public confidence is critical.
"Big data analysts have to ensure that data doesn't reveal any more about people's lives than is necessary, and that the community is comfortable the data is being put to good use.
"Many of our most entrenched public health problems are overrepresented in communities that have low trust of government – so we need to be careful to bring everyone along with us."
And while there may be vast amounts of data available, it's not always the right data, or may be skewed by biases that aren't necessarily representative of the general population.
The future of big data and health care
As for what's next in the big data and the health care space, the future looks promising.
"As linked data on individuals becomes more prevalent and easier to share, individualisation of health data and solutions will become possible," says Golding.
"Individualised medicine is making progress towards tailoring treatments to each patient, but how can we bring these ideas into population health, to provide individualised services, more targeted interventions, and promote practices that will maximise the health of each individual person in the population?"
Robinson has similar views.
''[In] healthcare, we will start to see big data being used in real time to inform clinical decisions – this happens in many other industries but is [currently] limited in health. The developments in digital technologies will see a growth in data and our analytics capabilities will become increasingly sought after across the health system," she says.
Hear more on The Future Of podcast
This article was inspired by an episode of The Future Of, the podcast where experts share their vision of the future and how their work is helping shape it for the better.
Subscribe to The Future Of on your favourite app or read other articles inspired by the podcast.
Researcher profiles
Professor Suzanne Robinson explores digital health technology in rural Australia and evaluates new and existing primary care models in Australia. She leads international research on decision making, priority setting and disinvestment in health. This work involves a number of aspects, in particular the use of health data sets to produce an evidence base to inform resource allocation decisions.
Professor Nick Golding develops statistical models and software to predict the distributions of human diseases like malaria, as well as other species. He's particularly interested in improving these statistical models with information about population dynamics and transmission pathways, to better anticipate how disease risk will change in response to different disease control measures. His work is currently informing Australian federal and state government responses to COVID-19.