Tax. It's one of those words that either makes you shudder, duck for cover, or simply disengage. But Curtin Tax Clinic and its tax education specialist director Annette Morgan are working to change perceptions about this most unavoidable of public obligations.
Together, they are tackling it in meaningful ways, helping people in situations of disadvantage to address outstanding tax issues, while also taking the tax crusade into schools to help young people understand how the system works and shatter preconceptions about tax being boring or something to avoid.
According to Morgan, the key to the clinic's success is its practical approach where eligible people can receive competent, free tax advice from student volunteers under the supervision of lecturers who are experienced tax professionals. This gives the students valuable real-world experience while filling a community need.
"It's all about education – for our students, school students and people in the community," Morgan says. "The clinic gives our students an opportunity to put what they are learning into practice, to have some purpose behind what they do here."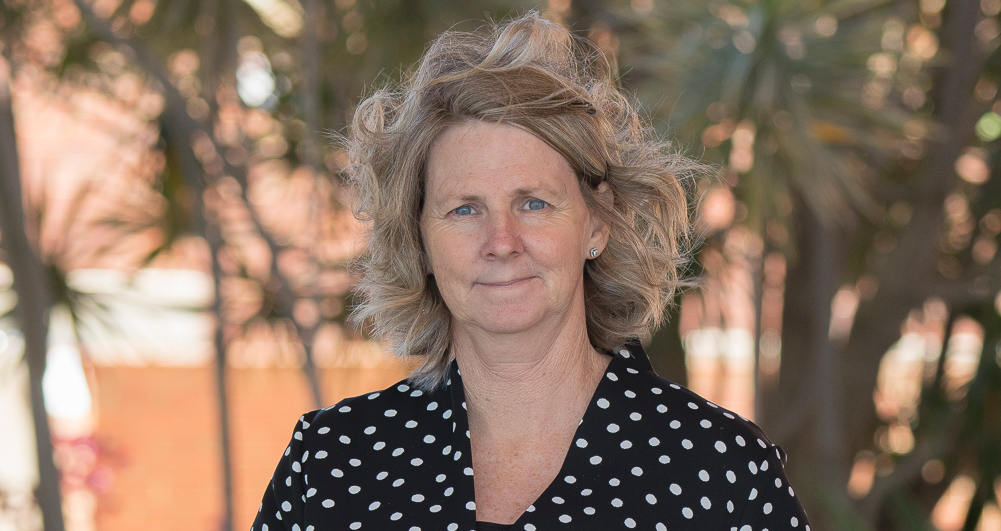 Curtin Tax Clinic was the first of its kind in Australia, set up as a trial in 2018 under the leadership of Morgan, a Curtin lecturer and deputy discipline head for taxation, and her colleague Donovan Castelyn, the clinic's supervisor.
A year later, with the advocacy of Morgan and others, the Federal Government agreed to fund tax clinics at Curtin and nine other universities across the country.
Morgan says the clinics filled a gap by helping those who had disengaged from the tax system for a variety of reasons, including family disruption, homelessness, disability and language barriers. Some of the clinic's clients had not lodged a tax return for decades or had tax obligations they were struggling to meet.
These issues were especially acute with people in prison. Morgan says the clinic started providing support for recently released prisoners to help them resolve issues around tax returns, child support and superannuation.
"It took away a lot of the stress from them. They have enough to deal with when they come out," Morgan says.
"And we found a lot of them were actually due a tax refund. That was like a godsend for them, some money to give them a better start on the outside.
"From this we thought, why wait until they come out? So, we started looking at ways to offer help while they were still in the system."
The prison program has helped about 200 people across eight institutions, filing more than 650 tax returns, achieving penalty remissions totalling more than $23,000 and tax returns in excess of $240,000.
"We don't look at the person we are working with as a prisoner," Morgan says. "For whatever reason they have disengaged from the tax system. We see them as a person who requires our help. We don't judge."
Denis's story is a good example of the value of the Curtin clinic's prison program. After Denis was released from Karnet Prison, the clinic helped him complete and submit several outstanding tax returns, which resulted in a refund of more than $4,000.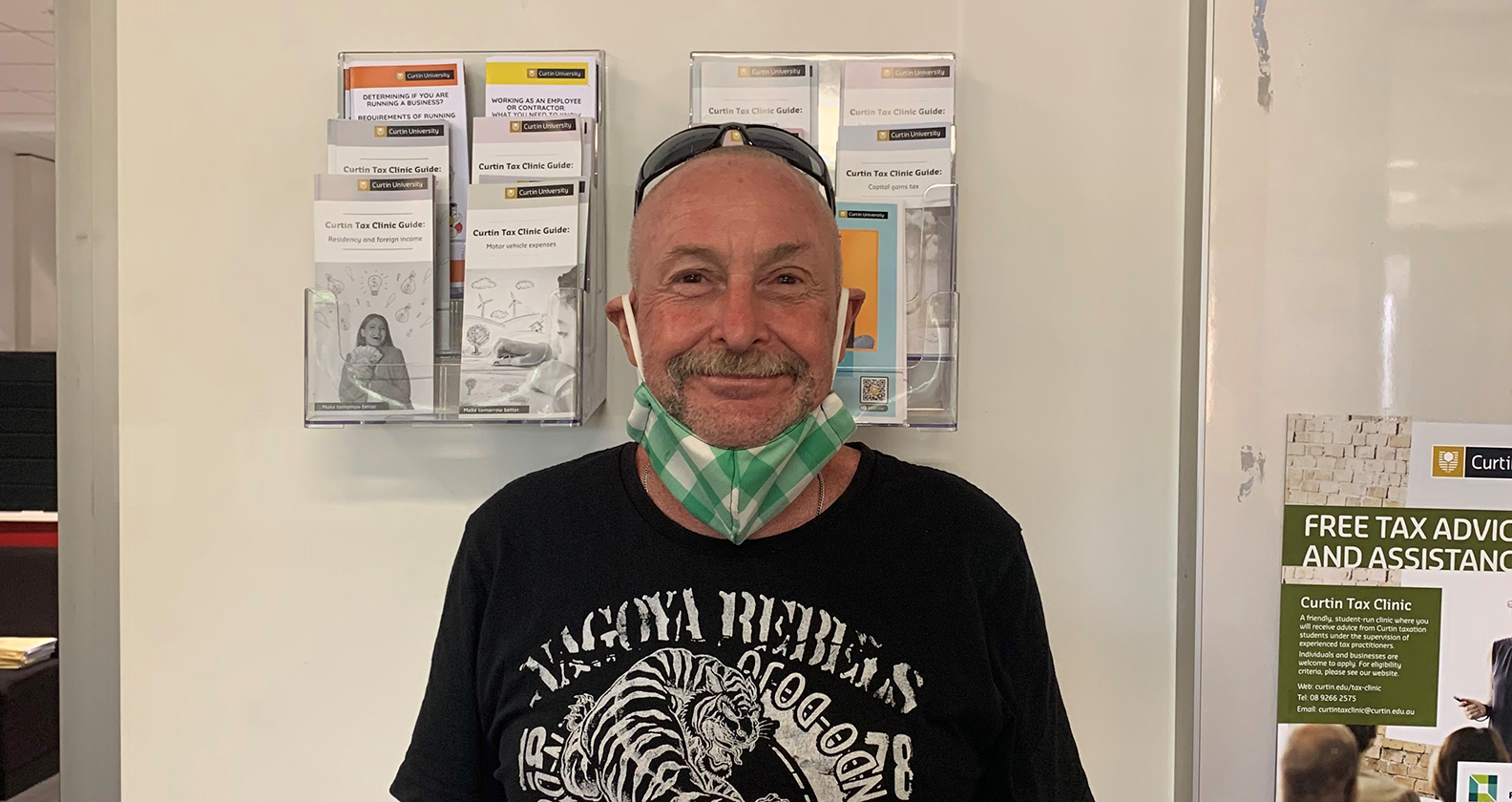 With clinic advice, he was also able to roll several superannuation accounts into a single account and complete a super early access withdrawal of $32,000 to buy a car. Denis says he is grateful for the clinic's help and thrilled with the financial outcome.
Morgan says the prisons program is an opportunity for Curtin students to engage with issues in the "real world".
"Our students can see they are helping make a difference to people," she says. "One day when they are working in a big firm, we hope they will remember the value of pro bono work and the opportunities that come with it."
Encouraging young people to engage with the subject of tax is a whole different challenge, but Morgan says the clinic's first foray into schools has been a success. In 2021 the clinic launched a program at Hammond Park Secondary College in Perth's southern suburbs.
"With younger kids in year 8 we approached it in the form of a game, but with older kids by year 11 or 12, they often already have a job and are thinking about the issues so they're ready to engage," Morgan says.
"We help them get a tax file number, link their accounts to MyGov. It's very interactive and practical, and is focused on giving students the tools to handle tax issues.
"Financial literacy should be seen as part of learning life skills, to prepare them for the real world."
The COVID-19 pandemic disrupted plans to expand to other schools but Morgan hopes the program will be back on track in the second half of 2022.
Curtin graduate Gavin Ying is grateful for the opportunities volunteering at the tax clinic gave him, including insights into the challenges people face dealing with tax problems, especially those in the prison system.
"We could tell that some prisoners were very worried about their tax issues … having support and assistance from the clinic is a big relief for them," Ying says.
He says the approach in schools is more about sharing information in a light-hearted format rather than formal education, which helps make it interesting and engaging for students.
Ying completed his Master of Taxation and Tax Law last year and is now an associate with PriceWaterhouseCoopers' corporate and global division.
Morgan says the tax clinic doesn't take away work from commercial tax advisers because it focuses on the unrepresented. According to research by the University of New South Wales in 2020 there could be as many as 840,000 people across the country unable to access independent tax advice for various reasons.
While Morgan got the inspiration for the tax clinic from the low-income tax clinics she saw in the US on a 2017 study tour, she is now helping spread the word to other parts of the world.
"It's now an international network. We've helped the UK and Ireland to set up similar clinics using our model," she says.
And while this outreach work is going on, Morgan and her team continue to advocate for change to tax policy through the government and tax office to make the system fairer and more accessible for everyone.