Alnwick Castle, St Bartholomew's Hospital, Matamata. Many people will never have heard of these locations, but to the devout few, they are places of pilgrimage.
England's Alnwick Castle isn't just the stately home of the Duke of Northumberland, it is the 1000-year-old Hogwarts School of Witchcraft and Wizardry in the first two Harry Potter films. St Bartholomew's Hospital is where Sherlock Holmes (Benedict Cumberbatch) staged his death in the spectacular Season 2 cliffhanger of BBC's Sherlock. And Matamata isn't just a New Zealand town – it is where undulating green hills gave birth to the Hobbiton movie set featured in Sir Peter Jackson's The Lord of the Rings and The Hobbit film trilogies.
These examples aren't isolated. They are part of a burgeoning global tourism industry known by many names – screen-based tourism, literary tourism, pop culture tourism – and it is already having a measurable impact, particularly across the ditch.
In 2004, six per cent of tourists said The Lord of the Rings trilogy was one of the main reasons they visited New Zealand. One per cent said it was the main reason, equating to NZ$32.8m in spend. This number increased in 2014, just before the final film in The Hobbit trilogy, when 13 per cent of tourists said The Hobbit films influenced their decision to visit.
Curtin University's Dr Christina Lee believes Australia, and Western Australia in particular, should fully embrace the possibilities of pop culture tourism.
"We're seeing a huge market for this sort of tourism," Lee says.
"Australia probably had its heyday with Crocodile Dundee in the 1980s. We haven't seen an influx of tourists of that magnitude since, even though so many films have been shot in Australia."
Working with mixed reality expert Professor Erik Champion, Lee recently organised a symposium that brought together WA-based leaders in academia, tourism, screen production and virtual reality, to share ideas on how WA can develop a pop culture tourism industry.
The pair plan to visit Wellington to develop a model for pop culture tourism with officials from Wellington City Council and acclaimed special effects and props company, Weta Workshop. Lee says New Zealand is the perfect place to test the model because of the success of Jackson's films and tourism marketing campaigns that have linked the country with Middle-earth.
"Successful pop culture tourism merges actual and imaginary geographies. New Zealand has done this successfully by merging the Tolkienverse and the Maori culture in their tourism advertisements, but we're looking to see what else could be done," Lee says.
Once the model is tested, Lee hopes to bring it to WA.
"There's no reason why Western Australia couldn't be successful. We don't have multi-billion-dollar production facilities, but we do have quite spectacular landscapes. Our beaches are pristine and they stretch as far as the eye can see. Our red dirt is almost alien-like," she says.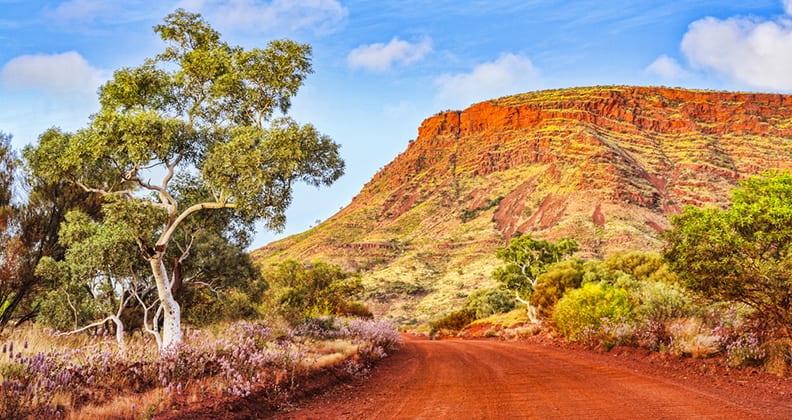 "If we capitalise on these strengths, we could encourage more low budget films to shoot here, and if tax breaks were given as an added incentive, maybe even big budget films.
"People will come to Western Australia because they will want to see the rugged and untamed landscape they've seen onscreen."
Already, WA has begun to feel the benefits of pop culture tourism from recent film productions.
The Shire of Denmark has reported an anecdotal increase in the number of tourists over summer, autumn and winter, thanks in part to Simon Baker's Breath, based on Curtin graduate Tim Winton's novel of the same name, and enquiries about locations featured in the film.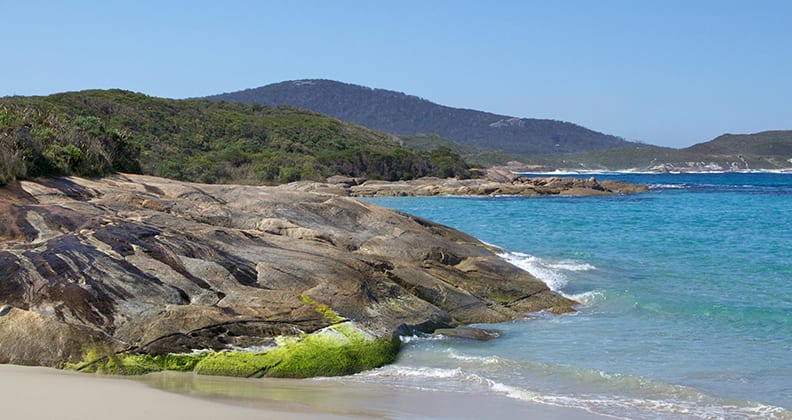 Local businesses are becoming familiar with these fictional worlds. Perth-based film tourism consultant Ian Brodie, the former Media & Communications Manager for the Hobbiton Movie Set and author of the bestselling The Lord of the Rings Location Guidebook, explains:
"Success requires close co-operation between production teams, tourism, consultants and researchers. But more than that, you've got to love it – both the film and the place it's shot in. The cast and crew have to be excited to promote it and the locations they've worked on."
"Pop culture tourism is all about the experience of the individual. They hope to be transported. Successful tours draw people in to the story and evoke the imagination," Lee adds.
"In 2009, I went on a nine-day, Harry Potter-themed Spells and Charms Tour in the UK. In addition to filming locations, we went to places where the cast frequented or locations that evoked the films, which placed the importance of Harry Potter side-by-side with actual history.
"The magic is that fact and fiction are as important as each other."