Biomedical science vs medicine – which one's right for you? If you're keen to kickstart a career in the health sector but aren't sure which field is the right choice, we've made the decision simpler by breaking down the key differences between biomedical science and medicine.
What is biomedical science?
Biomedical science is where healthcare meets science. It involves the study of the human body, examining the underlying causes of diseases to develop effective treatments and preventive measures.
The field of biomedical science includes a wide range of disciplines including anatomy (the study of the body's structure), physiology, pharmacology (which looks at how drugs work in the body), genetics (i.e., the role of genes in health and disease), immunology (the study of the immune system and its role in defending the body against infection), microbiology and pathology. By studying all these different aspects of the body and human health, biomedical scientists can better understand how to keep people healthy and treat illnesses.
The knowledge gained from biomedical research has led to critical medical breakthroughs and advancements in human health, including the development of new drugs and therapies, the identification of disease risk factors and the creation of medical devices and diagnostic tools.
"The field of biomedical science is vital to improving public health and is an exciting and important field to study and work in."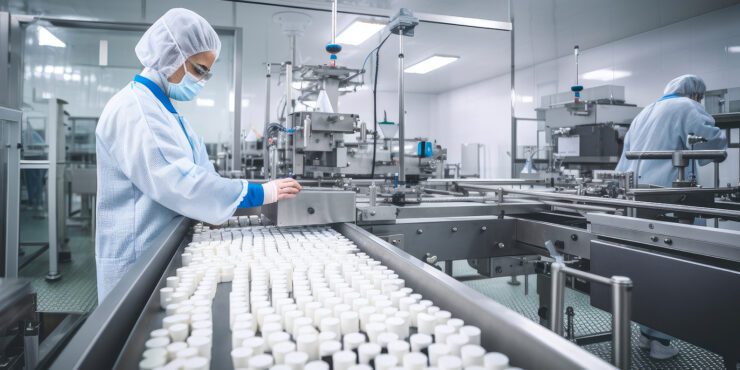 There's a vast range of career options available as a biomedical scientist, depending on your area of specialisation. A specialisation in human biomedicine, for example, can prepare you for a career as a clinical physiologist, examining issues with the body's internal systems and organs and developing a diagnosis and treatment. Or a specialisation in pharmacology could see you develop new drugs to help treat diseases.
With a Bachelor of Biomedical Sciences, you can also work in different environments, from pharmaceutical companies to clinical laboratories, public health organisations to university research departments.
What is medicine?
While biomedical science is focused on treating disease at the population level, medicine is concerned with diagnosing, treating and preventing illnesses and injuries in individual patients.
Tertiary studies in medicine is the first step to becoming a doctor, giving you a comprehensive understanding of the human body, the mechanisms of disease and the skills needed to provide high-quality patient care.
Many university medicine courses will have a biomedical sciences component, but also teach clinical sciences and healthcare in varied settings such as primary care, hospitals and aged care, as well as Indigenous health, population health and professional development.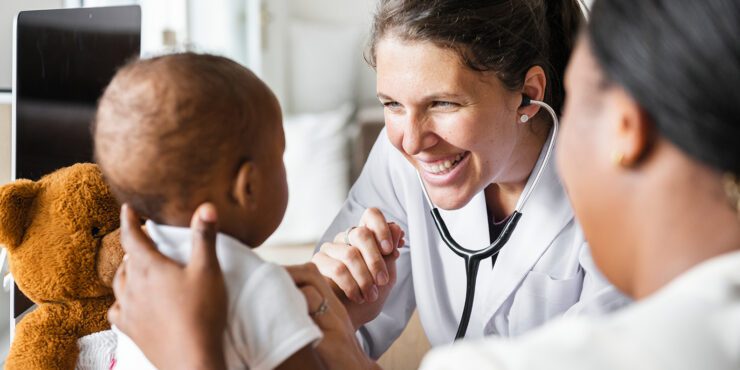 Once you complete a degree in medicine, you then usually undertake extensive practical experience and further study to specialise in a certain field. For example, you could specialise in paediatrics (working with children), cardiology (heart specialists), dermatology (focussing on skin issues), and neurology (brain specialists), just to name a few.
There are also options to specialise in surgery in areas such as neurosurgery, orthopaedics or plastics. These all require additional years of study. Or, there are also options to pursue a career in medical research, medical education or public health.
What's the difference between biomedical science and medicine?
While both medicine and biomedical science aim to improve human health, there are key differences:
1. The focus of the field
Biomedical students study the biological and physiological processes underlying health and disease, with the goal of developing new treatments, therapies and medical technologies, devices, diagnostic tools or laboratory techniques. As such, biomedical science students spend much of their time in research settings.
Medicine education is focused on teaching and refining clinical skills including patient care, physical examinations and diagnosis, and medicine students spend a significant amount of time in hospitals and clinics.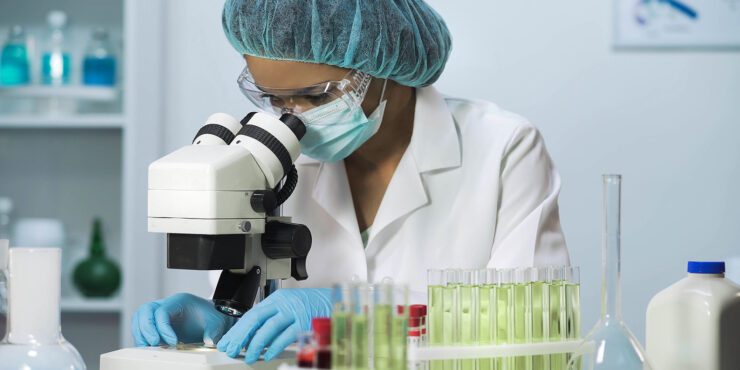 2. Where you work
Biomedical scientists usually work alone or in teams in laboratories, conducting research or carrying out tests. Doctors deal with patients one-on-one in hospitals or health clinics. If you're an introvert or prefer to work autonomously, biomedical science might appeal to you; if you're more of a 'people person', you might be drawn to the social side of being a medical doctor.
3. Length of study
Studying a Bachelor of Biomedical Science at Curtin takes three years full-time, while the Advanced Biomedical Sciences (Honours) is a four-year full-time degree. A Bachelor in Medicine, Bachelor of Surgery (B-MBBS) takes five years full-time and is followed by an intern year in a hospital.
4. Different curriculums
In a biomedical science degree you will study subjects such as human biology, genetics, cell biology, microbiology, immunology, chemistry, scientific communication and biostatistics. In medicine, you will develop skills in clinical communication and professional practice, as well as learn the structure and function of the human body in health and disease.
5. Entry requirements
Curtin's Bachelor of Biomedical Science requires a 70 ATAR to be eligible for entry, while its Advanced Biomedical Sciences (Honours) degree requires a minimum ATAR of 90. The minimum ATAR for Curtin's Bachelor of Medicine, Bachelor of Surgery (MBBS) is 95.
There are also course prerequisites. For example, you need to have studied Mathematics Applications for a Bachelor of Biomedical Science and Chemistry for a Bachelor of Medicine.
Can biomedical science lead to medicine?
You won't become a medical doctor after completing a Bachelor of Biomedical Science, but the course can be a pathway to medicine if you decide to switch fields during your university studies.
That's why it's important to research both areas before you apply – read advice articles (like this one, for instance), attend career fairs and speak to career counsellors and professionals working in the industry. You could even chat with your local GP.
If you're already studying a Bachelor of Biomedical Science and want to switch into the Bachelor of Medicine, Bachelor of Surgery, speak to your course coordinator to see what's involved, as the course has prerequisites and is highly competitive.
Studying biomedical science and medicine at Curtin
Curtin's Bachelor of Medicine, Bachelor of Surgery is the only undergraduate entry medical degree in Western Australia, and streamlines your progression to becoming a much-needed doctor in remote areas of the state.
With Curtin's Biomedical Sciences degree, you can tailor your studies to suit your interests. You'll major in one or two areas – human biomedicine, molecular genetics and pharmacology – and can also choose from specialist subjects and optional units.
Whether you want to work in a hands-on environment diagnosing and treating patients, or you'd prefer to pursue a career in biomedical research, development and innovation, an undergraduate health degree from Curtin can help you achieve the career of your dreams.