Whether you want to go further in your current job or explore an entirely new career path, a postgraduate degree can help you stay ahead of the game and develop crucial skills for the future workforce. Here are five ways a Curtin postgraduate degree can benefit you, and a snapshot of just some of our students who have advanced their careers with further study, including starting career innovations of their own.
1. Develop transferable skills to broaden your career options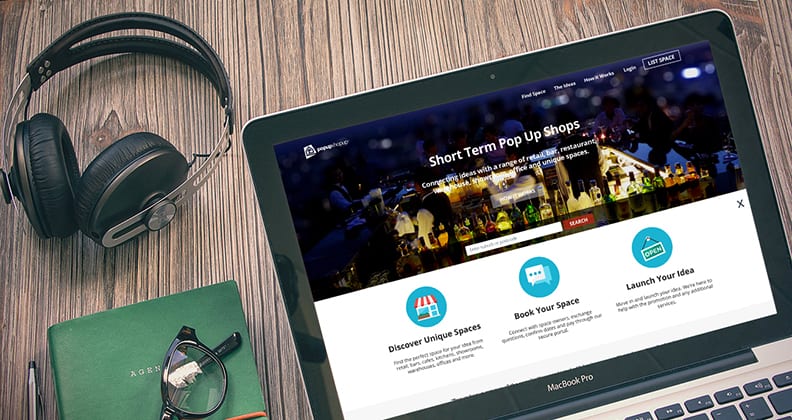 'Popupshopup' may sound like a tongue twister, but its name belies a very simple yet innovative business launched by Curtin Master of Architecture graduate, Daniel Rainone, and UWA commerce graduate, Ronan Bray. Popupshopup is an online platform that addresses Perth's vacant space problem by matching up short-term rental spaces to businesses, allowing owners or entrepreneurs to test their success in the long term, or simply stand out in a competitive market.
"It's designed to break down all the barriers associated with traditional retail and commercial leasing, and seeks to address the $5.4 billion in annual foregone rent in Australia alone," says Rainone.
In year 9 at school, Julie Meek realised she wanted to help people choose a healthy lifestyle and food for a living but she had no idea what that career was. She sought advice from a guidance counsellor and came up with a plan to achieve her goal of becoming a dietician. After completing three degrees at Curtin – a Bachelor in Nutrition and Food Science; a Graduate Diploma in Dietetics, and a Postgraduate Diploma in Health Promotion, Meek developed more than a solid foundation to become the sought-after performance specialist and sports dietician she is today. Her passion for healthy eating has led to an incredibly varied and successful 15 year career to date.
2. Solve real-world problems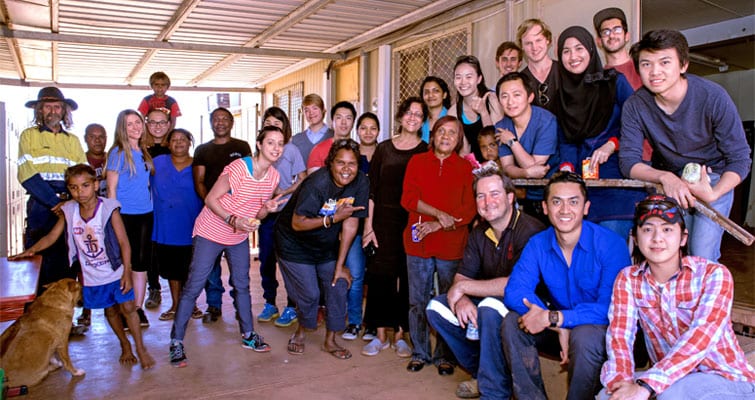 Seventeen Master of Architecture students visited the remote Indigenous community of Wakathuni in the Pilbara as part of the newly established Indigenous Connections project. Initiated by architect and Curtin alumnus Michael Trees of the Gumala Aboriginal Corporation, and lead by Curtin Professor Reena Tiwari, the four-year project will deliver an orchestrated plan to improve living standards and identify cultural tourism opportunities for the community.
Dr Sam Hall (Master of Science, Sustainability Management) is one of the few female founders of tech start-ups in Perth. Her company, Rate My Space, was developed with colleague Dr Vanessa Rauland and provides an online platform that allows employees to provide feedback on their workplaces to highlight issues affecting productivity, health and wellbeing. Hall says that from a young age, women are taught not to take risks or break rules. The idea behind Rate My Space was to help organisations understand the impact that the quality of indoor space can have on human health, wellbeing and productivity in order to deliver the best outcome for their staff.
Watch more about Rate My Space
3. Build the skills for a global career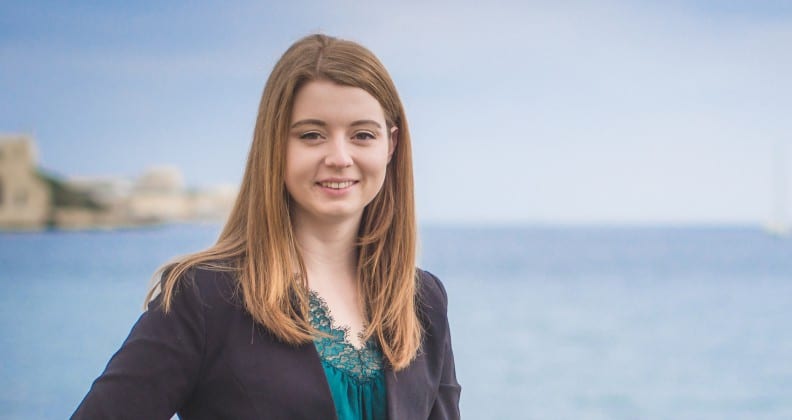 What began as an interest in history, politics and travel has seen International Relations and National Security Masters graduate Natasha Howells travel to the other side of the globe. Howells works as an executive assistant and public affairs officer for the Australian High Commission in Malta. Her role ranges from political and economic reporting and research analysis, to public and economic diplomacy and aid programs.
"A long-time dream of mine has been to work with the Department of Foreign Affairs and Trade, and this has been a fantastic start to that dream," Howells says. She lists her move to Malta to start her job at the Australian High Commission as one of her greatest life achievements.
A number of research studies have shown that international experience leads to increased creativity, problem-solving and entrepreneurial skills – all attributes highly valued in the workplace. It's not so surprising then to discover that international experience also translates into increased employment opportunities. Curtin alumnus and self-declared "impromptu traveller, bitten by wanderlust", Peeush Tomar (Master of Business Administration), is a strong advocate of gaining international experience. To date, he has worked and studied his way through New Zealand, Singapore, Bangkok, Indonesia, South Africa and Australia.
4. Get what it takes to be a leader in your field and community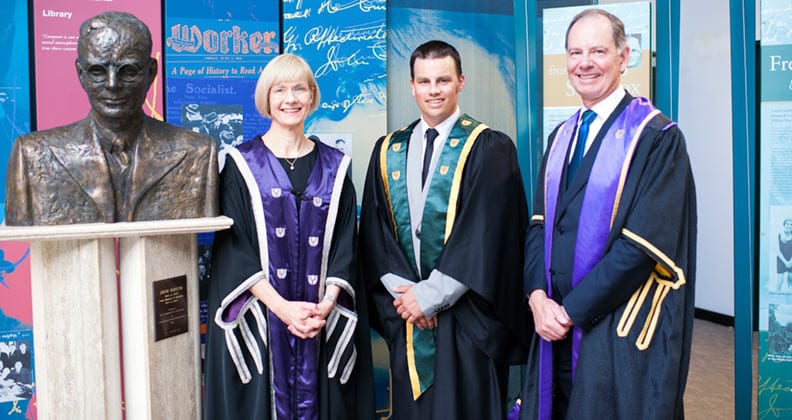 Clinton Heal is a courageous young Western Australian who was diagnosed with metastatic melanoma at the age of 22, but has worked his way to become the founder and CEO of melanomaWA and winner of the 2014 John Curtin Medal. Heal has a Bachelor of Science in Medical Imaging and a Master of Business Administration (MBA), and has combined his Curtin education with his outstanding personal attributes to emerge as one of the State's most capable and inspiring young leaders.
Read more about Clinton's story
Master of Pharmacy graduate, Joseph Foster, was named the Pharmaceutical Society of Australia MIMS Western Australian Intern of the Year. The prestigious Intern of the Year Award acknowledges the achievements of exceptional pharmacist interns in developing skills for their professional career. Interns are recognised for striving to raise standards to provide a future model for the practice of pharmacy, before becoming fully registered pharmacists.
"Mr Foster identified an opportunity to improve the effectiveness of communication and referral processes between pharmacists, patients and other health professionals," says PSA WA Branch President, Teresa Di Franco. "This drove him to build a business plan and develop a website to improve the referral channel between a pharmacist and a doctor, as well as other health professionals."
5. Become an influencer of change and strive to make the world a better place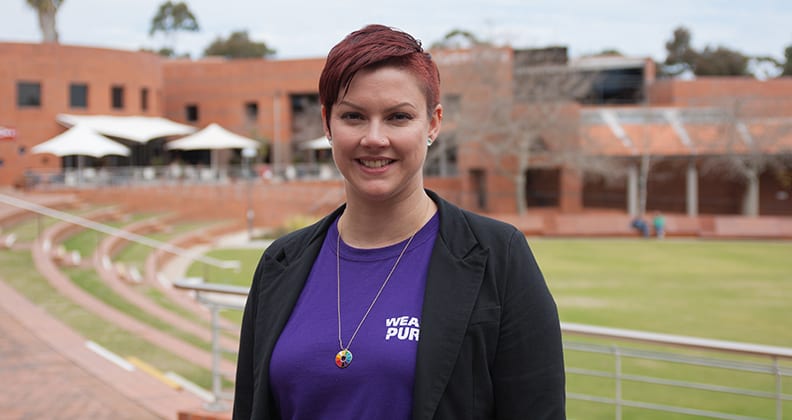 Do you question why people are treated differently because of their age, sex, culture, race, religion or nationality? Watch how Misty Farquhar addresses her experience of difference and becomes an advocate for justice, inclusion and equality for all.
Netty Muharni was among the 10 per cent of her seaside village in Banda Aceh, Indonesia, to survive the 2004 Indian Ocean tsunami, but tragically, her two young children were lost in the disaster. In the post-disaster chaos of uncoordinated relief efforts in the province, Muharni became determined to learn how communities like hers could be better protected in the future.
"After the massive destruction of my city, and as a survivor who experienced first-hand the difficulties on the ground, I was eager to understand good planning practices," she says. At her sister's suggestion, Muharni applied for – and won – an Australia Awards Scholarship to study a Master of Urban and Regional Planning at Curtin University.
Transform your career with a Curtin postgraduate qualification. Apply now for study in 2017.