Designing homes that make people happier: Q&A with architect Nic Brunsdon
26/10/21. By Luisa Mitchell.
Nic Brunsdon's North Perth House, featured on Grand Designs Australia.
In September this year, soon-to-be graduates from the Curtin University Schools of Education, Design and the Built Environment, and Media, Creative Arts and Social Inquiry milled around with excitement at the Perth Convention Centre. Before stepping onto the stage to receive their long-awaited degrees and diplomas, they were left with some inspiring words from the evening's speaker, Nic Brunsdon, an award-winning architect and Curtin architecture (2003) graduate.
His advice to the next generation of creative and innovative gamechangers?
"Take your time to pause and reflect before you leap into the unknown. Use this time to consider what truly drives you. And when you do take that leap, make sure you give it your absolute all."
We spoke to Nic about his architecture firm, what drives his success, and the considered and people-centred approach he takes before leaping into his designs.
What does beautiful architecture look like to you?
Great architecture is responsive, emotive and inclusive.
Architecture should respond to both place and people. Our objective is to remain empathetic and sensitive to the societies, cultures and natural environments that our projects impact. We create places to be people-centric and benefit communities beyond our involvement.
Our goal is that the clients arrive to a place that is new, special, inviting and meaningful, and leave with a warm, lasting impression. From the initial ideas to the final delivery, unique projects are born from collaborations between clients, communities, specialist consultants and trades, where everyone involved has their voice heard and the end users are always front of mind.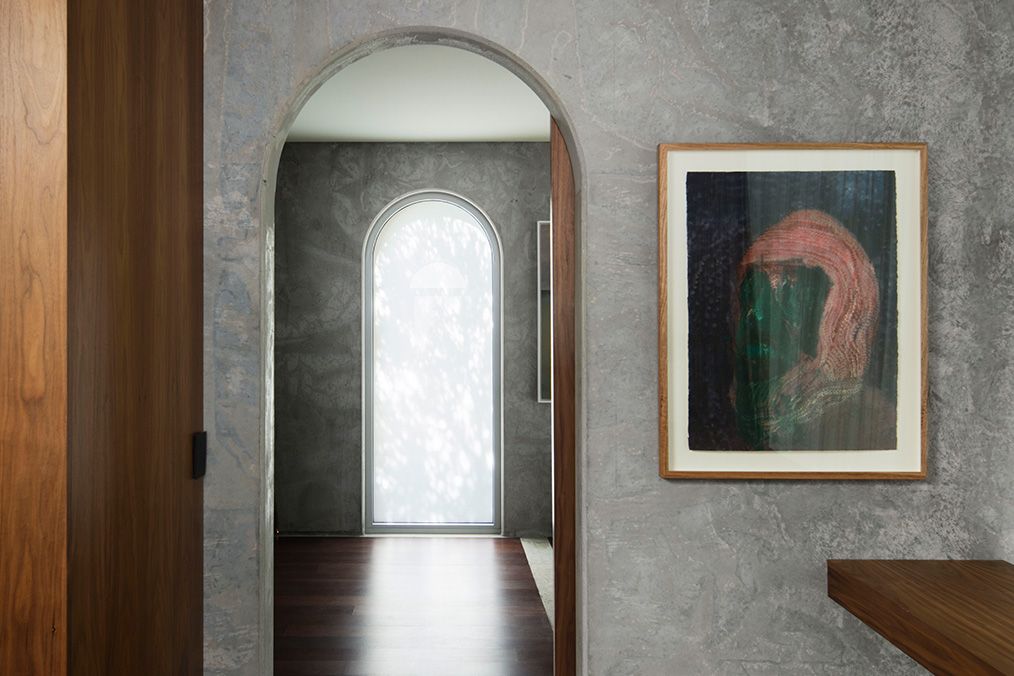 The North Perth House. Photo by Ben Hosking.
Where did your interest in architecture begin and how does it spark joy for you today?
Apparently, I always enjoyed making things look neat and ordered when I was playing Lego with my brothers as a kid. I would take all the white blocks and make clean and intricate houses with skylights, internal gardens and secret passages. I think this interest lay dormant until I got to the point of having to pick a university course, and somehow – though luck, risk, or subconscious direction – I picked architecture. To my family it felt out of the blue but I couldn't be happier sitting here today, 25 years later.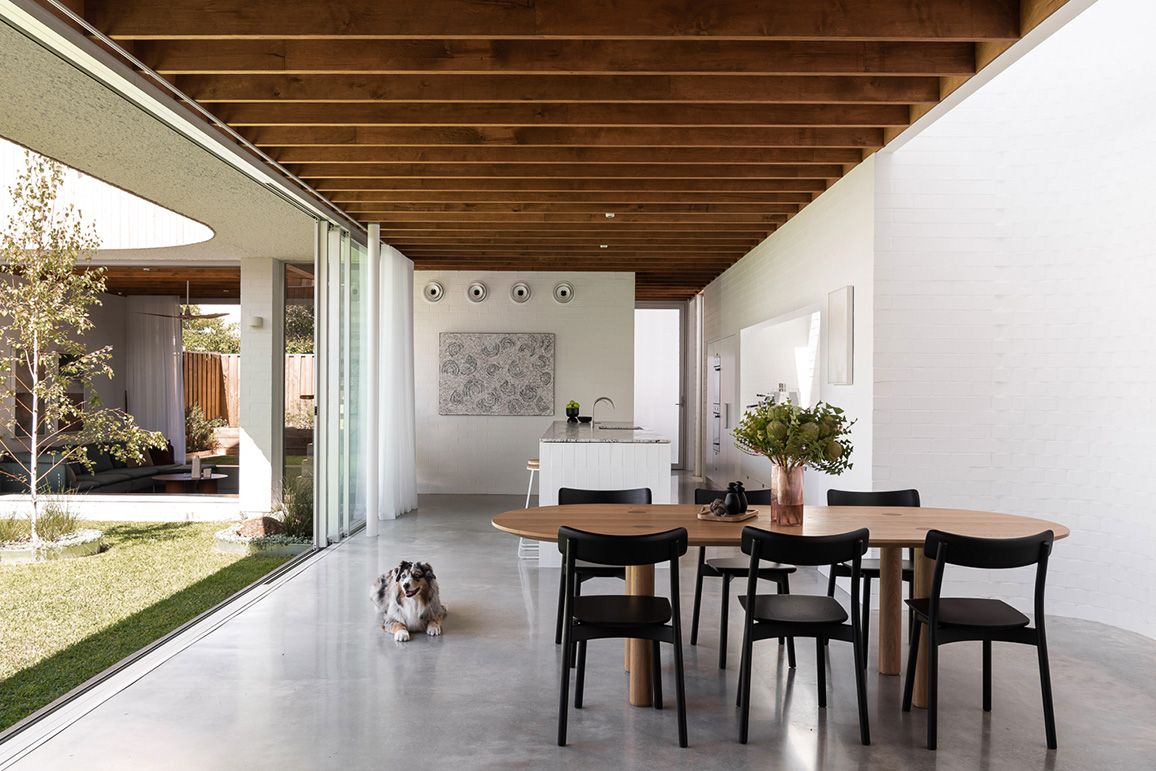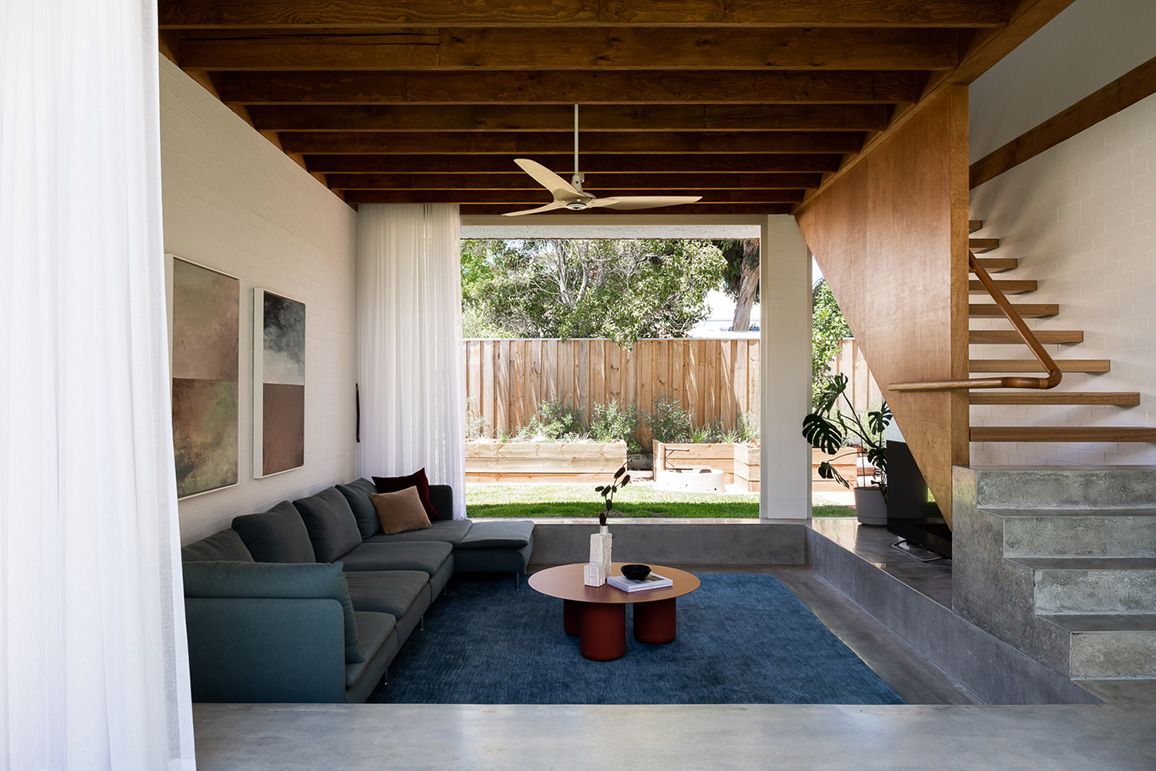 The East Fremantle House. Photos by Nic Brunsdon.
Your vision is to create environments that are socially impactful. What does that mean?
We want to enrich people's lives through thoughtfully designed architecture. Evidence of our commitment to global ethics can be seen with our B Corporation certification (expected later this year) and the preparation of our 'Reflect' Reconciliation Action Plan.
The B Corp certification is particularly powerful. It means that our business meets the highest standard of social and environmental performance, public transparency and legal accountability to balance profit and purpose. B Corps are part of a global cultural shift where people are redefining success in business and trying to build more inclusive and sustainable economies. I think all businesses as a matter of social responsibility should be striving for the sort of outcomes and processes that B Corps aspire to.
The Arrabida Retreat. Photos by Nic Brunsdon.
What was your Curtin architecture course like and how has it informed your career?
The course was fantastic. I made some wonderful friends and had amazing teachers. It was a formative time for me in terms of developing personal and emotional maturity, and being in a broad and inclusive environment was a great way to start understanding the world through a wider lens. The people I studied with and were taught by are now my dear friends whom I still I lean on and go to for advice today.
You were a speaker at one of this year's ceremonies and you spoke about a passion for space and time. How does this impact the way you work?
In a sense it helps me to not take anything too seriously. We are all just miniscule blips passing through. When you put yourself in the context of human, biological and cosmic history, it's all a bit daunting, isn't it?
What does the day-to-day of running your architecture firm look like?
I remember hearing a quote once that "discipline is freedom" and have tried to implement that into how I structure my weeks. By having an order to my schedule, it allows me space to think laterally about key milestones and have unstructured time as well, which I find to be fundamental in the execution of my role as Principal and Creative Director.
I very rarely work longer hours than a standard week and am extremely protective of my time with my kids and wife.
When is the moment you start feeling excited about a job?
From the first call! I can't help it. I'm an eternal optimist and will always start to throw lines out and see the best in any opportunity. From that point it becomes about trying to form and then get consensus on a unifying idea which we can build a team around.
The North Perth House. Photos by Ben Hosking.
Your North Perth House has been gaining a lot of media attention and industry recognition, including being featured on Grand Designs Australia. Why do you think it has been so successful?
I think because it has a boldness about it. You can see that it stands for something without being entirely certain what. There is a strong logic to it which has created an outcome that could be described as 'unexpected' yet as a house to live in, it's entirely comfortable and even 'normal'. It shows that there are multiple ways to approach work and multiple paths to success. They might not be immediately obvious, but they might also inform a new vector of thinking or dialogue which is important in itself.
Watch the full Grand Designs Australia episode on the North Perth House.
What's your favourite design so far and why?
That would be like choosing a favourite child now, wouldn't it?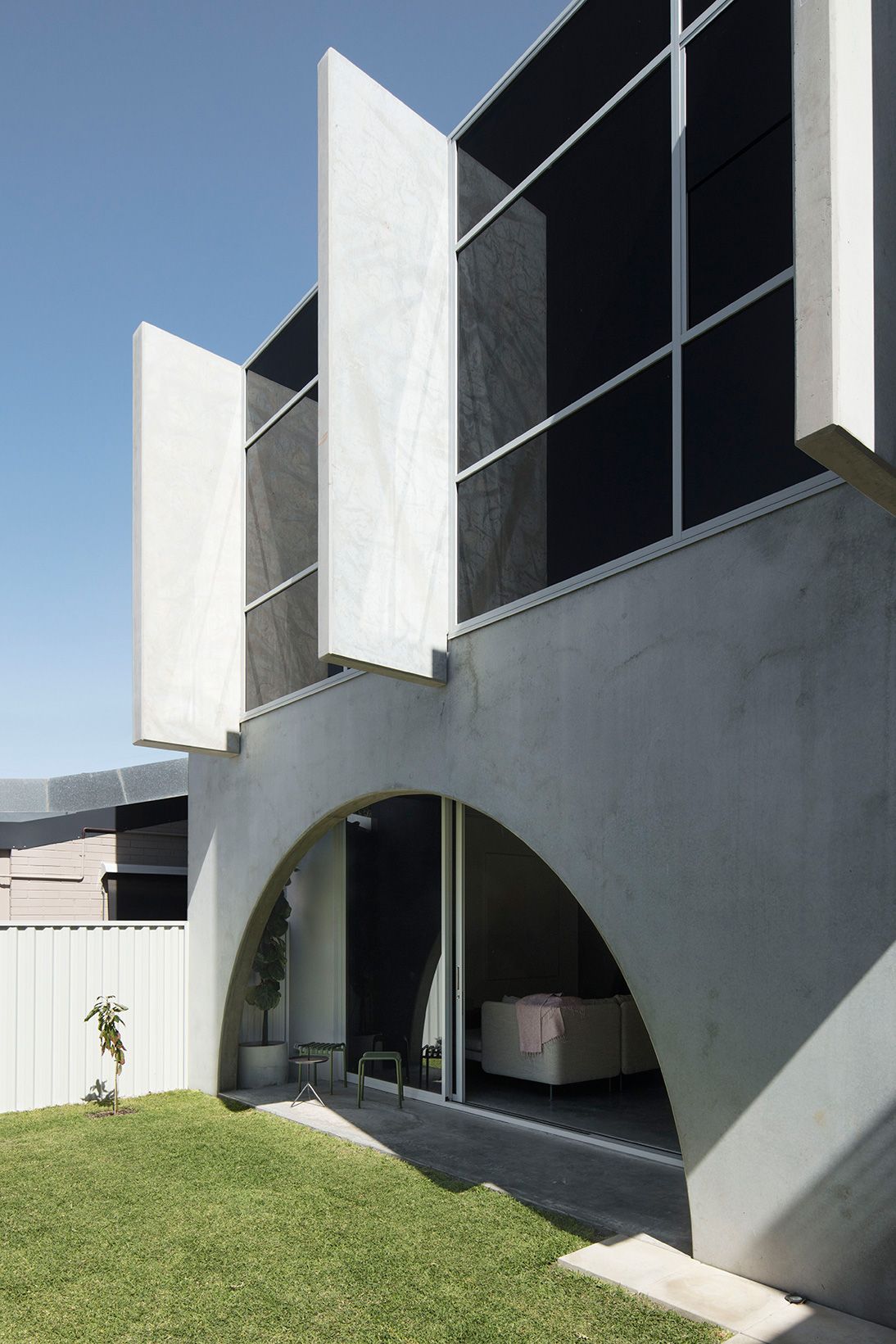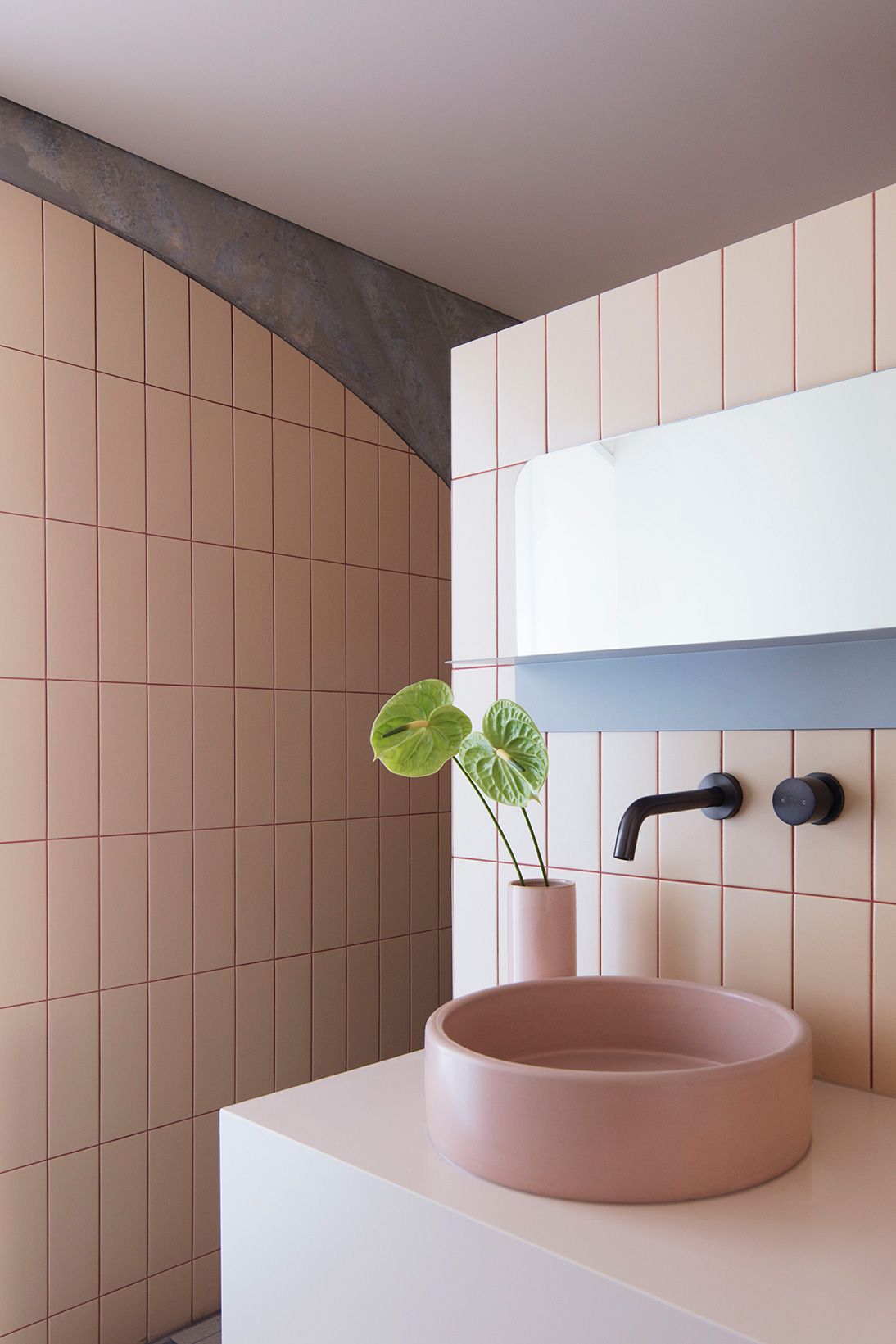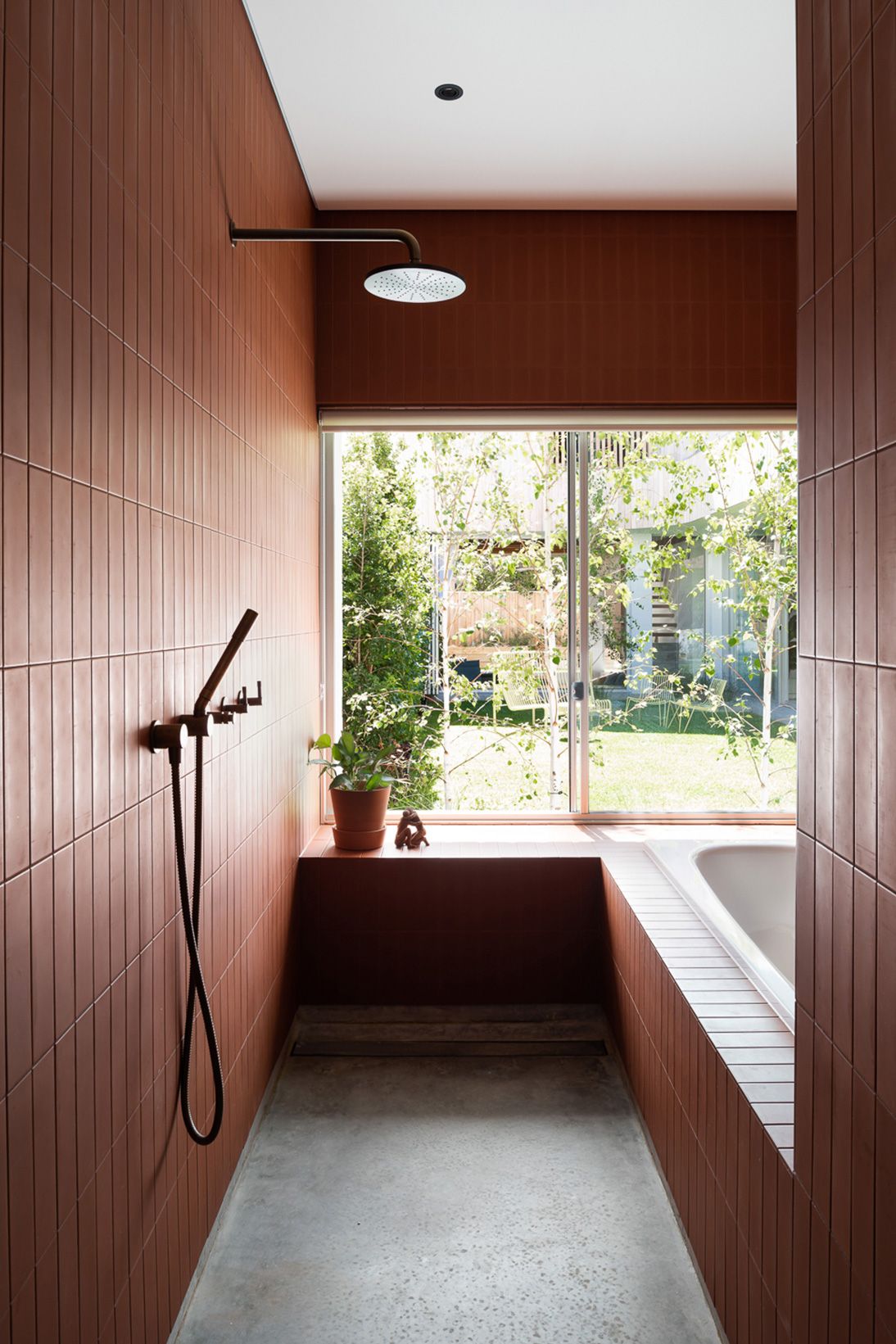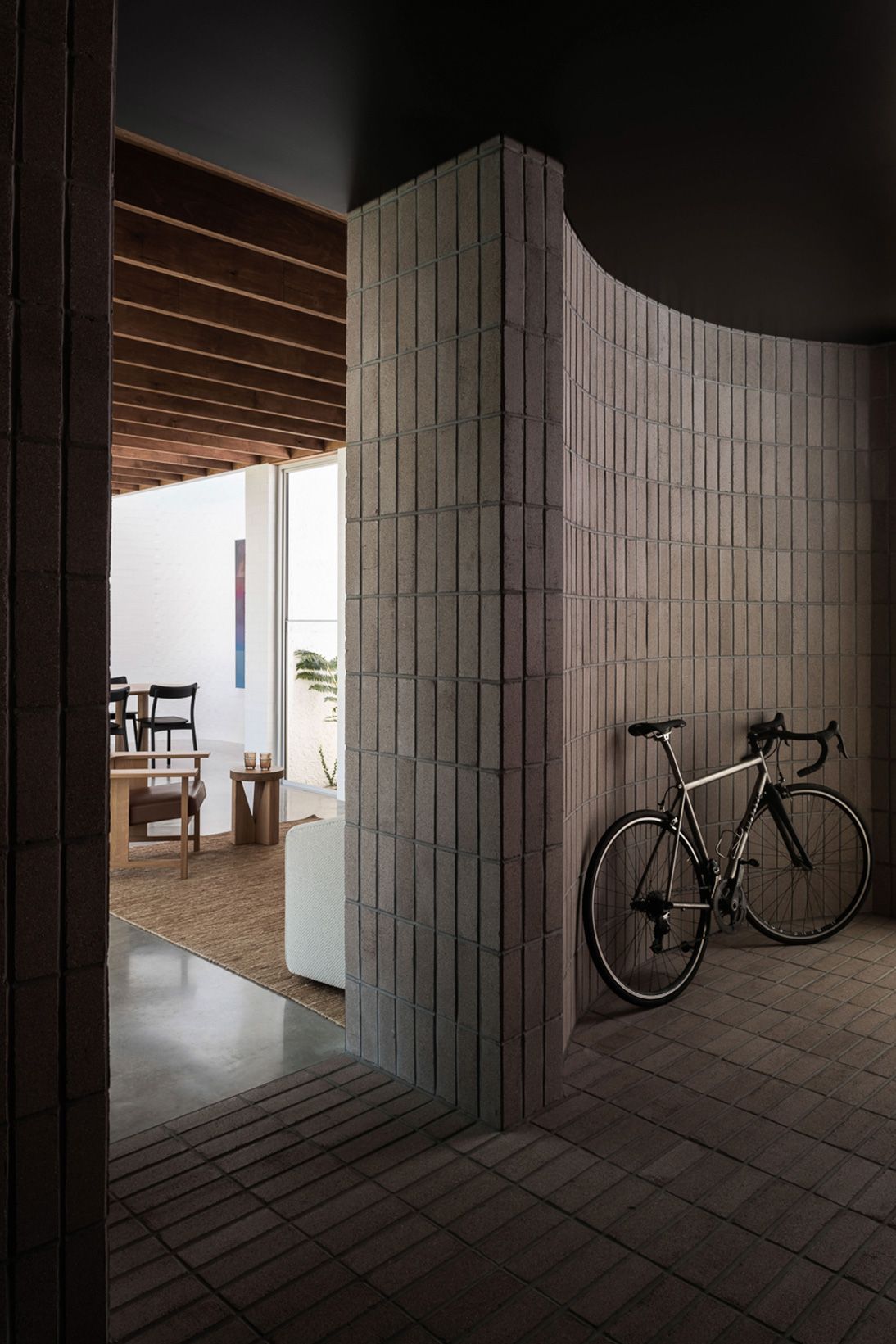 The East Fremantle House.
The East Fremantle House.
How does your work impact people's lives for the better?
I believe that thoughtful design has an immeasurable impact on peoples' quality of life. Whether it be mental health, physical health, or a sense of belonging, community, connection, pride or comfort, a well-designed project can be a powerful tool for change.
We only need to look at COVID-19 to see the effect that spending more time intimately connected to our homes has had on us. We now understand that these primary spaces must perform a multitude of functions, as well as being happy, healthy, comfortable places to live. I'm not sure that the bulk of today's built forms are currently meeting these standards.
That's why communicating the benefits of well-designed places and spaces is so important – so we can all share in the cumulative benefits of these outcomes as a healthy and connected community.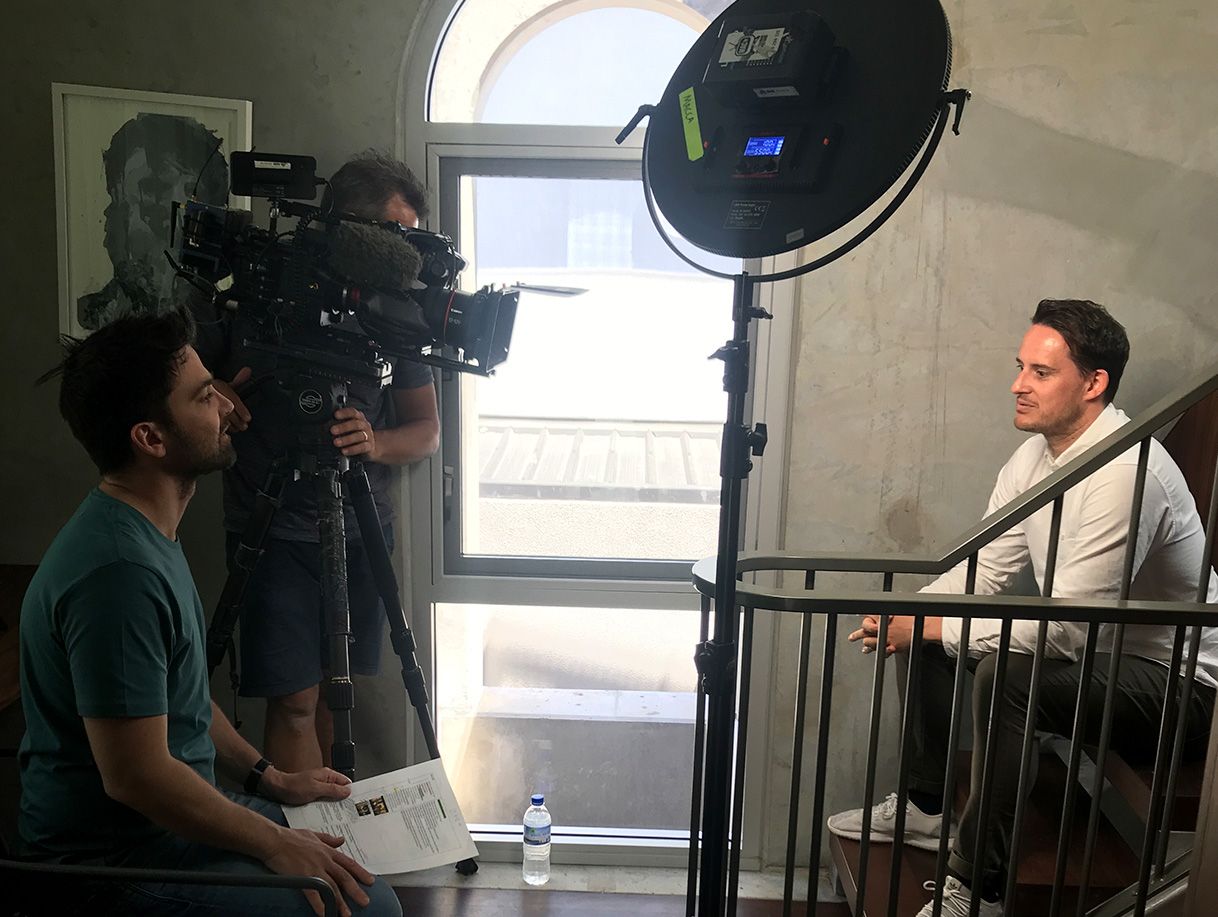 Nic being filmed for Grand Designs Australia.
___
Explore more information featured in this article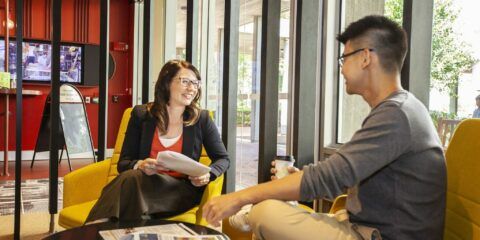 Support Curtin
Curtin is a community of changemakers – from our students and staff, to our graduates and supporters. Their generosity means something truly special to us. Together with our friends, we can shape a better future for tomorrow through the actions and choices we make today.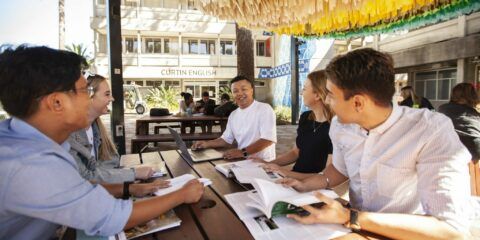 Our Humanities community
Through the humanities, we learn about the world around us, ethics, human rights and issues that relate to and challenge our own beliefs, values and assumptions. Find out more about our Humanities community.
Read more stories like this one