Curtin jump starts student placement and nursing careers with new fund
26/05/2023. By Carmelle Wilkinson.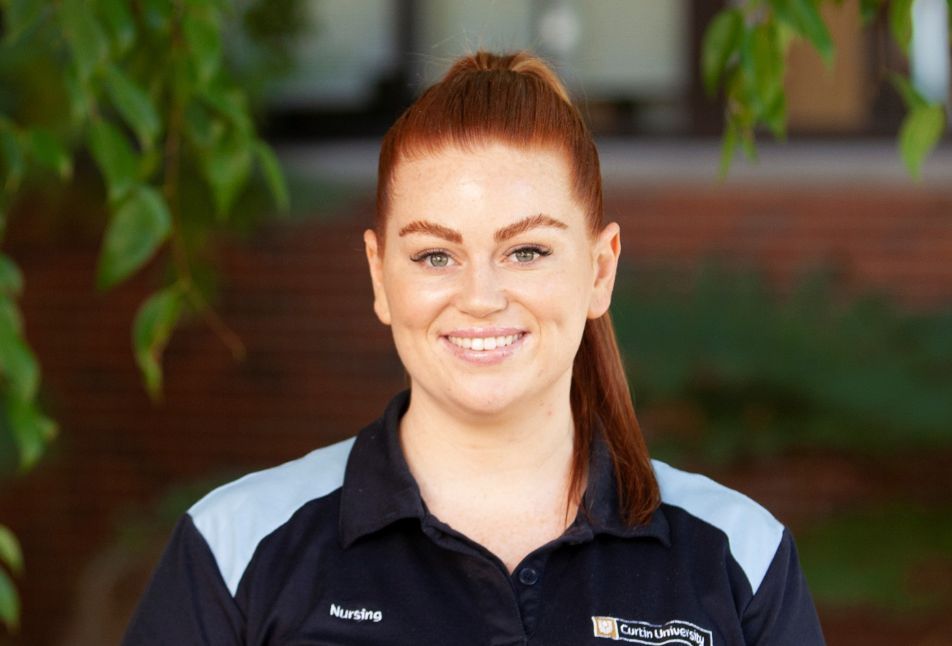 Curtin Nursing student Shai'a Bulich.
Watching someone you love struggle with a serious illness can lead to overwhelming sadness and fear.
Thankfully, people like second year Curtin nursing student Shai'a Bulich are there to protect our loved ones in their time of need.
The 27-year-old said a series of unwanted real-life events set her on the path to nursing.
"While I have the utmost respect for nurses, I just didn't think I was cut out for it.
"Following high school, I started an Animal Science degree in the hope of becoming a veterinarian as I love animals, but six months into the degree I realised it wasn't for me.
"I didn't have the heart to do what vets do, but funnily enough I now have the heart to do the same for people."
Shai'a said it wasn't until her mum was diagnosed with cancer a few years ago, that the idea to study nursing came about.
"Mum's cancer diagnosis shattered me. All my life it's just been me and her so accepting the news was extremely difficult,'' she said.
"Then not long after mum's diagnosis, my nan suffered a stroke, and my uncle had a brain haemorrhage and I found myself spending a great deal of time at hospitals.
"Looking after my loved ones and accompanying them on appointments and check-ups came so naturally to me that one day my husband jokingly said I should quit my day job and become a registered nurse."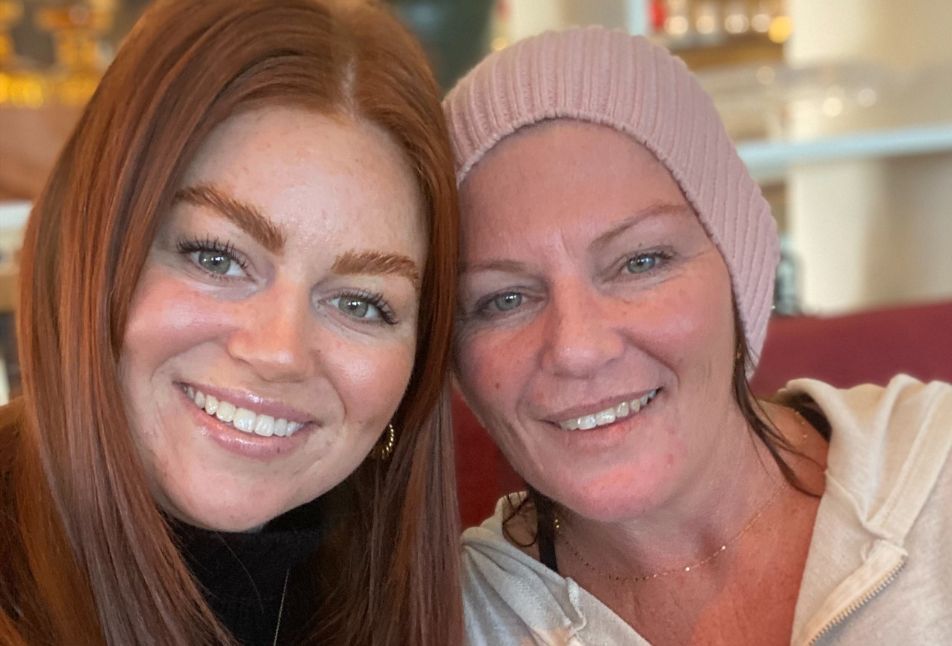 Shai'a said she never contemplated a career in nursing prior to her mum's cancer diagnosis.
Formerly a practice manager for an accounting firm in the Perth CBD, Shai'a took her husband's advice and made the leap into nursing.
"I come from a very tight-knit family who are always looking out for one another so when someone is unwell, we all step in,'' she said.
To ensure Curtin nursing students like Shai'a receive the best possible start to their career, the University's Faculty of Health Sciences is proud to launch Jump Start Nursing.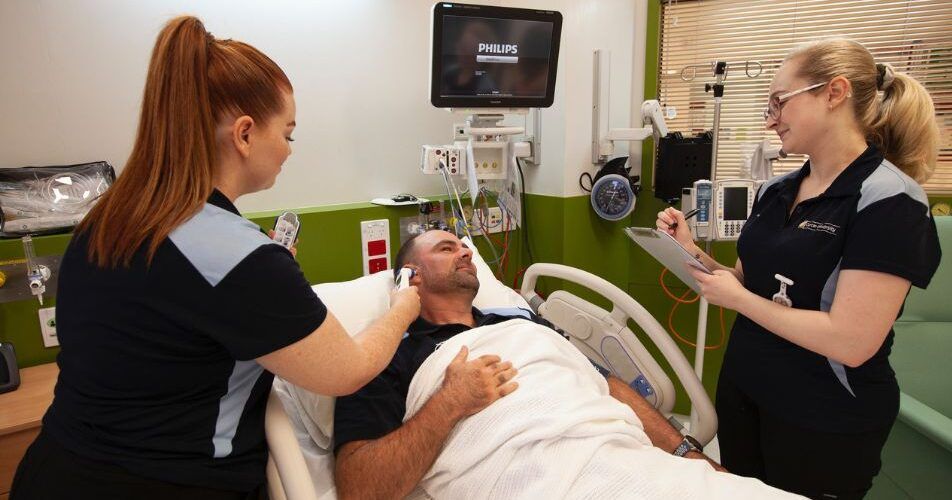 Jump Start Nursing will help students seamlessly transition from campus to placement, without delay.
The newly established fund will provide a one-off payment of $500 to nursing students to assist with out-of-pocket costs associated with first year placement.
Expenses include, but are not limited to, mask fitting, police clearance, working with children certificates, uniforms and basic life support training.
"Jump Start Nursing is a huge win and boost for students,'' Shai'a said.
"Many students are fresh out of high school and may only have a part time job to help them get by.
"When it comes to their practical placement there are a lot of costs to meet upfront, and if they don't have the funds, this can have knock-on effects and lead to delays in course completion."
Curtin Head of Nursing Professor Tracey Moroney said it was important that students were able to seamlessly transition from campus to placement, without delay.
"Jump Start Nursing will assist our students in purchasing these items and therefore help them stay on track with their degree.
"Delays in degree completion can lead to dropouts, which can be detrimental to an industry already under great stress."
Tracey said Curtin was the only university in Australia to offer a three and a half year course, which better placed its students for the workforce.
"Feedback from industry suggests our students have good leadership and critical thinking abilities,'' she said.
"Care and compassion were fundamental qualities of any future nurse, but being able to think critically, develop and use evidence and solve problems were highly important."
Nursing student Muhammad Hasnain Latif welcomed the new fund.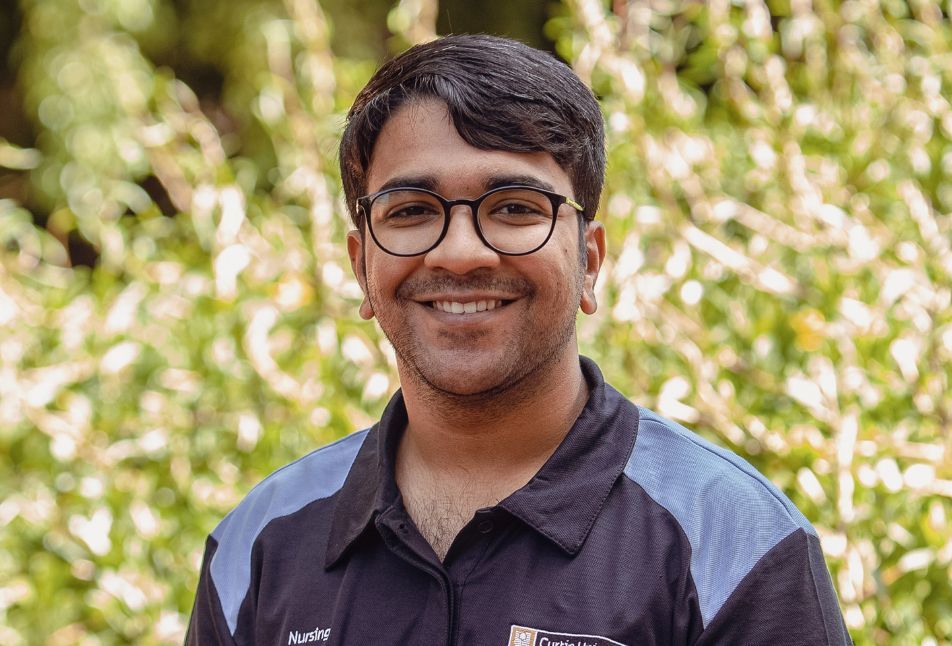 Curtin nursing student Muhammad Hasnain Latif.
"As an international student the costs associated with study all add up, so extra assistance is always going to be appreciated,'' he said.
Like Shai'a, Muhammad discovered nursing after taking care of a loved one.
"I cared for my father in Pakistan up until he passed away in 2018,'' he said.
"My father was quite sick. He had a myriad of health problems such as renal failure, diabetes, hepatis and heart related issues.
"I would help my father with everything and took care of all his medical and health needs."
Muhammad said he was inspired to study nursing after caring for his father.
Muhammad said prior to his father falling ill, nursing had never crossed his mind.
"Even though my brother is a doctor, I was always set on becoming a lawyer or entering politics, as I loved debate and policy making,'' he said.
"I thought by entering politics I could help shape and make my home country of Pakistan a better place to live.
Muhammad started his nursing degree online in 2021, while still living in Pakistan.
"A few months later when international borders reopened, I moved to Perth to attend my lectures in person which has been great,'' he said.
With admiration for his mentors and lecturers, Muhammad hopes to make them and his family proud one day.
"I highly respect nurses and hope to become a nurse I can be proud of – one that is patient, has empathy for others and puts others' needs before their own," he said.
"I also think it's important to respect your patients and what they are going through."
For more information or to support Jump Start Nursing please visit here.
___
Subscribe to Commons
Subscribe to Commons
Read more stories