Ethics, Responsibility and Sustainability in practice
Aboriginal and Torres Strait Islander peoples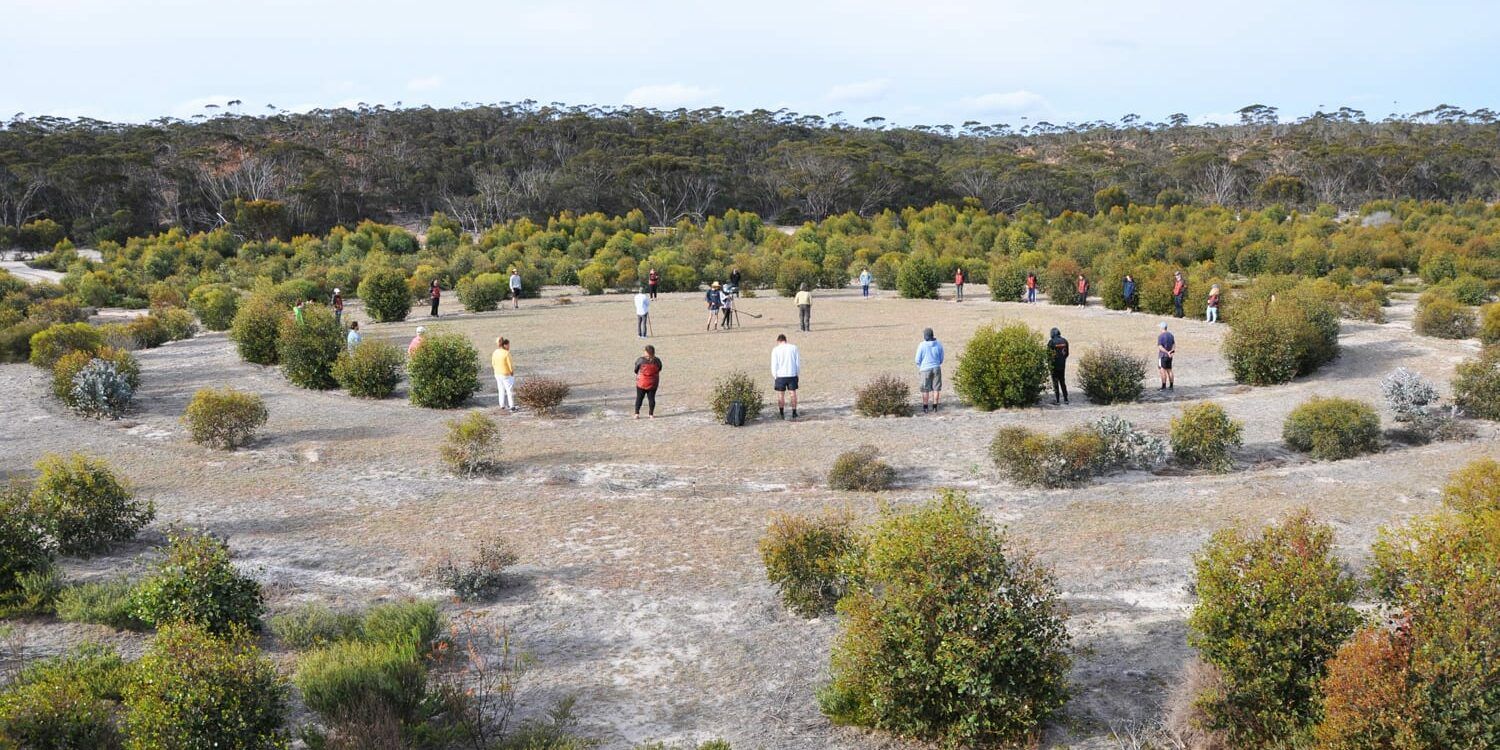 National Reconciliation Week
National Reconciliation Week

National Reconciliation Week (May 27 – June 3) is a time for all Australians to learn about our shared histories, cultures, and achievements, and to explore how each of us can contribute to achieving reconciliation in Australia. The Faculty of Business and Law hosts a National Reconciliation Week event each year.
2020 In This Together
More than 170 staff and students tuned into a live interactive webinar, featuring Ingrid Cumming, Curtin's Noongar Cultural Advisor. During the session, participants had the opportunity to learn and experience indigenous language and culture, and to contribute to the creation of a Live Art Piece.
2019 Grounded in Truth – Walk Together With Courage
Students and staff from the Faculty of Business and Law gathered to watch a performance by Traditional Dancers while sharing morning tea, infused with Indigenous Australian flavours.
Katitjiny Boya Birrit – National Indigenous Business Summer School (WA)
Katitjiny Boya Birrit Summer School (WA) is an exciting program that offers Year 11 and 12 Aboriginal and Torres Strait Islander students the opportunity to participate in a week-long residential business and entrepreneurship summer school. The program includes yarning, cultural experiences, and a dynamic social program.
The National Indigenous Business Summer School (WA) is a joint initiative of Curtin University, Edith Cowan University, Murdoch University and The University of Western Australia.
Jawun Experience
Jawun partners with Indigenous communities in place-based capacity building, to empower Indigenous-led change and foster meaningful connections between Indigenous and non-Indigenous Australians. Curtin University is a Secondment Partner with Jawun.
Jawun places skilled people from Australia's leading companies and government agencies into Indigenous organisations. These secondees share their expertise and support Indigenous leaders to achieve their own development goals.
Dr Sagi Kunju Kunju Mathew from the School of Management participated as a Jawun secondee in 2019. He was based in the Kimberley region and worked with Gelganyem Trust.
If you are a Curtin staff member and interested in finding out more about the Jawun Experience, please contact:
Alan Carter
Associate Director, Reconciliation
alan.j.carter@curtin.edu.au
Gender equity
Curtin has a strong history of enhancing gender equity and has gained external recognition as a university that promotes fair and equitable treatment regardless of gender.
Learn how Curtin promotes gender equity
Athena SWAN
The Athena SWAN Accreditation program is designed to encourage, recognise and advance the participation of women involved in Science, Technology, Engineering, Mathematics and Medicine (STEMM).
As part of Curtin University's commitment to the Athena SWAN charter, the Faculty of Business and Law has convened a Gender, Equity and Diversity Working Group, comprising of eleven staff members from the Faculty and chaired by the Faculty's Deputy Pro-Vice Chancellor, Professor Vanessa Chang.
One of the roles of this Working Group is to raise awareness of and promote gender equity across the Faculty, by identifying barriers to gender equity and facilitating activities that empower, support and strengthen women and gender minorities at all levels for staff and students.
The Panel Pledge
The Panel Pledge initiative is designed to increase gender equity and diversity on panels at conferences, corporate events and other forums to increase the visibility of women and broaden and deepen the conversations generated.
Curtin supports the Panel Pledge as part of our commitment to gender equity and fostering diversity, and encourages all University staff to also 'take the Pledge'.
Employee wellbeing
Thrive at Work
Thrive at Work is a Curtin wellbeing initiative centred on designing work that helps employees, organisations and industry to go beyond wellness in the workplace, to thriving. It's founded on research that conclusively shows that if we're happy at work and with our work, we're happier and healthier in all domains of our lives. The initiative, led by the Centre for Transformative Work Design within the Future of Work Institute at Curtin, is supported with foundational funding from the WA Mental Health Commission. It aims to provide evidence-based tools and resources to help workplaces promote positive mental health among employees.
'It's Your Business' Family and Domestic Violence Awareness Training
It's Your business – Family & Domestic Violence Awareness Training has been developed in order to increase the understanding, impacts and causes of family violence, and to prevent, recognise and respond to Curtin staff and students, who may be either victims or perpetrators.
There are two programs in this training suite:
An e-learning module for all Curtin staff, which focuses on increasing the awareness of Family and Domestic Violence, policy and support services available for staff and students.
A managers and supervisors workshop, developed specifically for managers and supervisors to increase the understanding, impacts and causes of family violence and to prevent, recognise and respond to staff and students, who may be victims or perpetrators.
Sustainability in business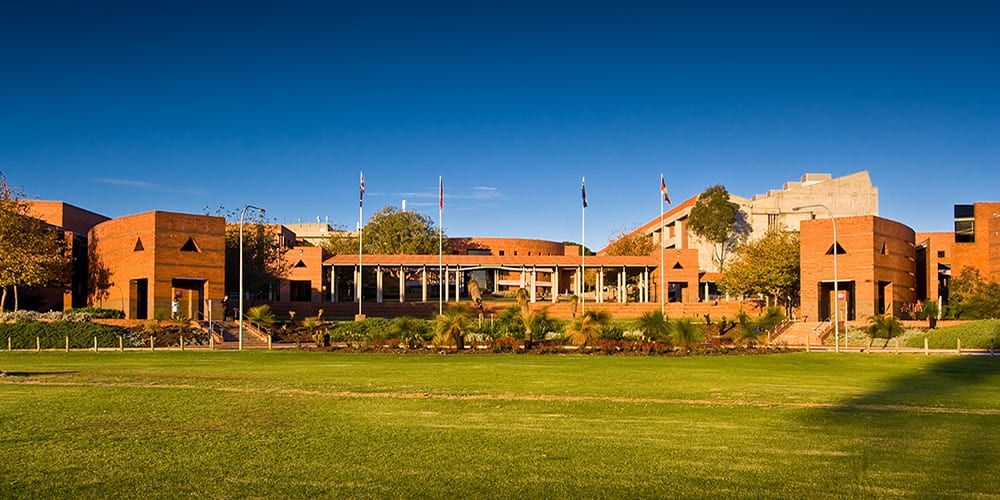 Curtin Ignition
Curtin Ignition is an intensive training program for aspiring entrepreneurs, social entrepreneurs, academics and innovators to trial and then prepare business ideas for the commercial environment. Several social enterprises and businesses have participated in the program, including Club Soda, Buckle and Seam, Porze and The Underground Collaborative.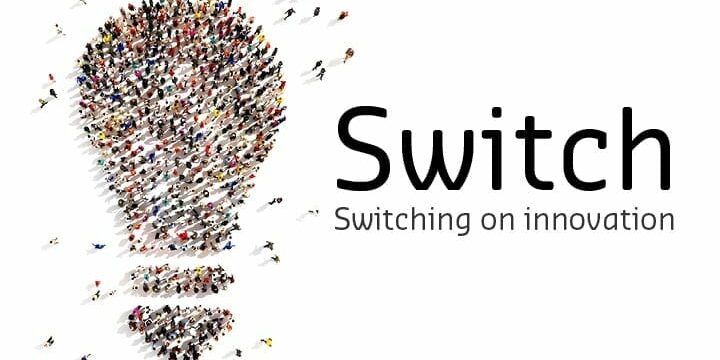 Switch program
Developed in partnership with Curtin University and the City of Canning, the Switch program is designed to build a culture of innovation within the Western Australian public sector.
Throughout the program, delegates work together on an Action Learning Project. On the final day, they discussed their innovation journey and presented their solutions to government priorities.  In a previous program, one team addressed the priority of making a cleaner, more sustainable environment:
Project Team: City of Stirling, City of Canning and Perth Children's Hospital
Participants receive membership to the Curtin Business School Executive Education alumni network and have the opportunity to use the program as credit towards a unit within the Master of Business Administration or Master of Human Resources.
Sustainable business practices
Minimising waste in FBL marketing practices
The Faculty of Business and Law carries sustainable practices through to our marketing activities. We have committed to reducing our use of printed collateral items as well as taking a more sustainable approach when merchandise is required, focusing on reusable items as opposed to single-use. We currently produce reusable coffee cups which are manufactured from a 50/50 blend of natural rice husk fibre and BPA free polypropylene. Rice husk is a waste product with little value and the agricultural industry often dispose of it through burning which creates air pollution. Using it to make a reusable coffee cup reduces the amount of plastic, accelerating its biodegradability.