Curtin University of Technology
WAIT's bold and progressive character is carried forward into its new life as a university.
In 1987 Curtin University of Technology became Western Australia's third university and Australia's first university of technology. Curtin made the transition from the Western Australian Institute of Technology to a university with the passing of an Act of Parliament in December 1986, accepting its first students as a university in 1987.
Curtin grew fast, continuing the program of expansion that hallmarked the WAIT years. The University was continually building and refining the campus to meet the requirements of ever-growing numbers of students and staff.
The 1990s saw great change for Curtin. It had moved from a predominantly undergraduate institution to a university with degrees and awards across the spectrum to doctoral level. At a time of decreasing federal funding, Curtin began exploring its international horizons, especially in Asia. Growth in international student numbers supported ongoing campus development.
In the mid 1990s plans were unveiled to develop the John Curtin Centre – a major construction venture honouring the University's namesake that would provide a unifying physical heart for Curtin Perth and help announce Curtin's arrival as a university of consequence. The Centre became home to the John Curtin Gallery and the John Curtin Prime Ministerial Library (JCPML) – Australia's first ever prime ministerial library. It later won the Premier's Civic Design Award.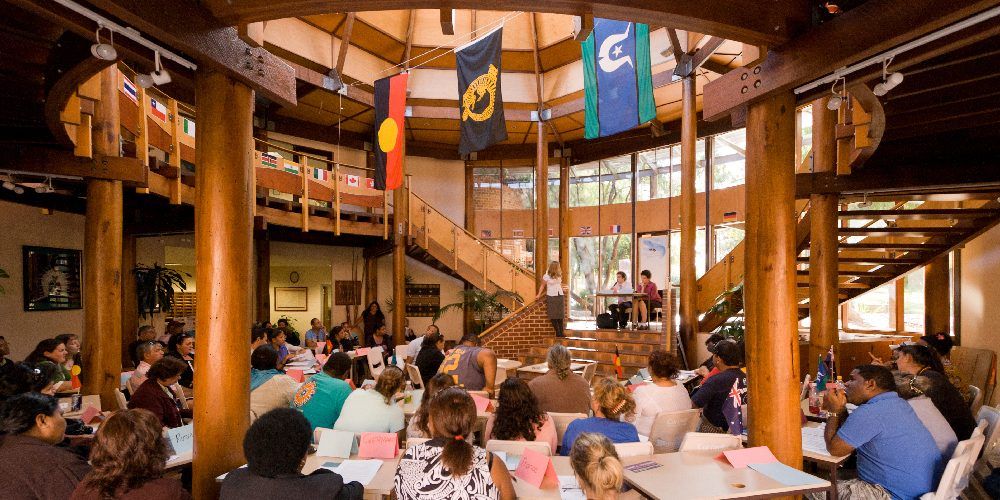 The purpose-built Centre for Aboriginal Studies, opened in 1994, was another important development during this decade, providing a strong and identifiable base on campus for Indigenous students and staff. It also signalled Curtin's strong commitment to Aboriginal self-determination that would be more formally recognised in later years when, in 2008, Curtin became the first teaching and research institution in Australia to develop a Reconciliation Action Plan.
The University undertook a comprehensive review of its strategic plan in 1996. After an extended period of consultation and development, the vision was to establish Curtin as a world-class university of technology. The words "look ever forward", taken from the writings of John Curtin in 1932 about the role of universities, became its new motto.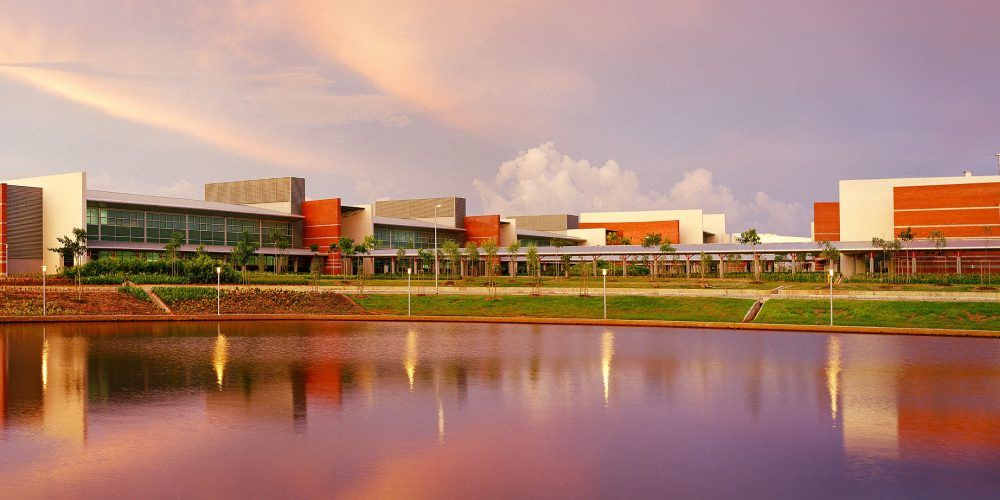 In 1999, Curtin's international ambitions moved to the next level with the opening of its first offshore campus in Sarawak Malaysia, on the invitation of the Sarawak State Government; this would soon be followed by the opening of a campus in Singapore in 2008 and further offshore campuses in the decade ahead.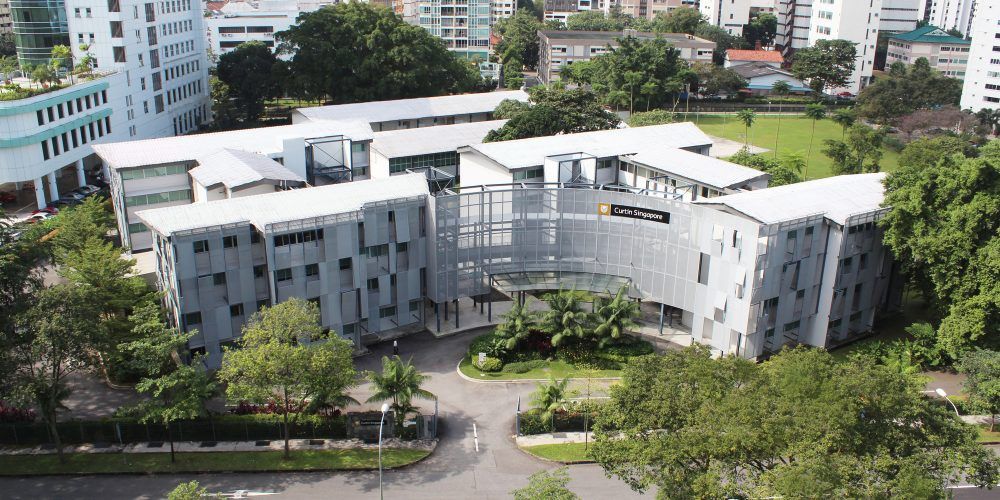 The new millennium saw Curtin further spreading its wings, with new education sites opened in Esperance and Margaret River (2003) and the University's first interstate campus opened in Sydney in 2005, offering business courses to predominantly international students (this would later close in 2017).
Curtin's research profile strengthened during this time and the University jumped in several important international rankings, demonstrating its significant research and teaching achievements. Curtin also embraced the digital revolution that was quickly transforming teaching and learning experiences and opening up possibilities for education to be delivered anytime, anywhere.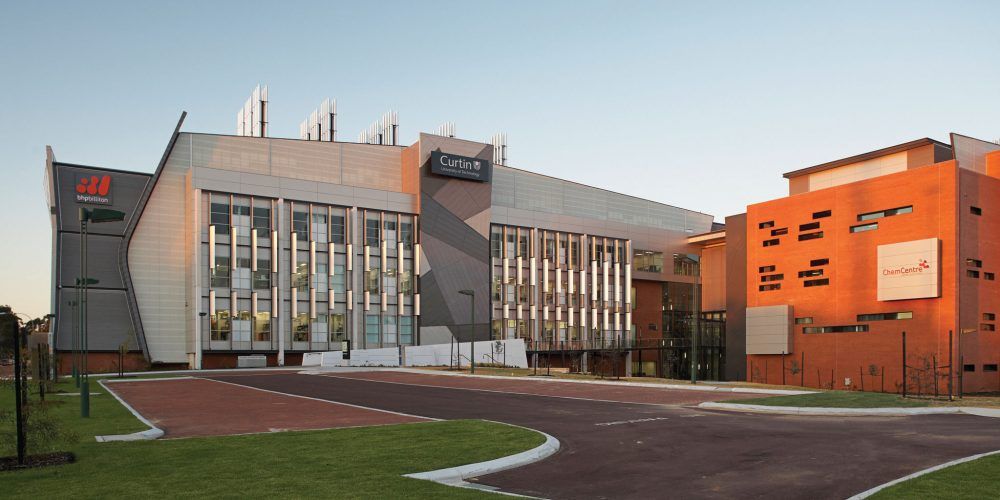 In 2009, construction was completed on the University's $116 million Resources and Chemistry Precinct, a collaboration between academia, government and industry designed to attract world-class researchers to the facility and take research in these spheres to the next level.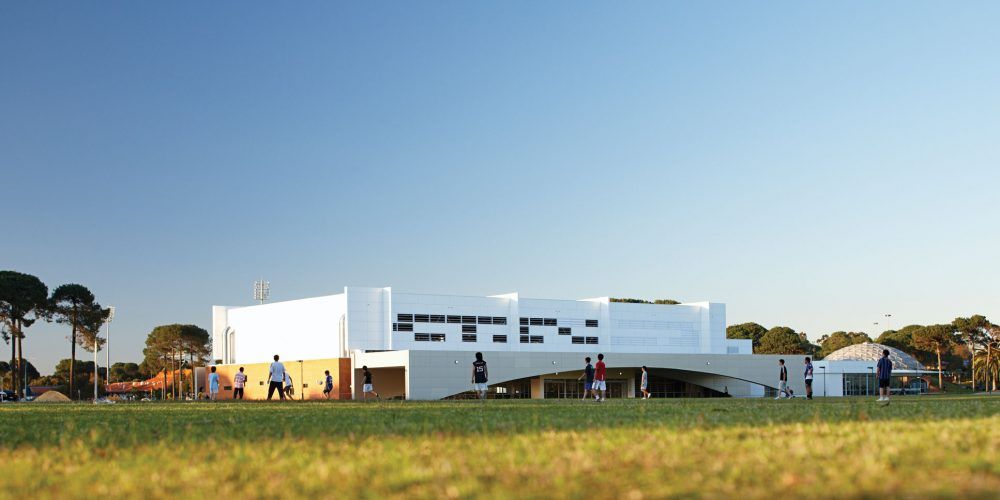 Also opened in 2009 was the new sporting and recreation complex, Curtin Stadium, a major sporting asset designed to also accommodate a wide range of academic and community events, including indoor graduations.
By the end of the new millennium's first decade, Curtin continued to be seen as a strong and growing force on the educational landscape, highly attractive to local students but also well positioned to compete in an increasingly global education environment.
Previous chapter
Western Australian Institute of Technology
1966 to 1986
Next chapter
Curtin University
2017 to current