This internet browser is outdated and does not support all features of this site. Please switch or upgrade to a
different browser
to display this site properly.
Journalism
Undergraduate major
Use your creative flair and investigative skills to create content for radio, television and online platforms.
Select your preferred degree
This course belongs to multiple degrees. Select the single degree or double degree below to see the application deadlines.
Outline
If COVID-19 restrictions apply, we may need to make changes to units and/or delivery modes.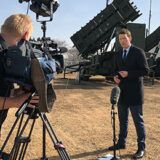 Jake Sturmer
My Curtin degree taught me the skills I need to find and break stories as well as interview people – the fundamentals required to be a good journalist.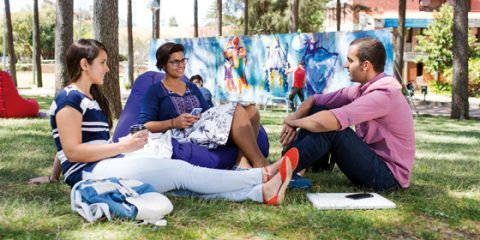 Transferable skills
Humanities courses teach transferable skills for international careers.
Get the Curtin edge
Access to leadership programs, specialist facilities and industry placements give you a competitive edge in the job market.
Work experience
Gain hands-on skills in our media production studio, radio station and online news site.
Curtin has a reputation for producing highly skilled journalists able to research, investigate and report on topics across mainstream and independent media platforms.
In this major you will learn to research and prepare news, feature and other content for radio, video and online platforms.
You'll learn theory and practical skills from staff with strong industry experience and connections, and use industry-standard media facilities and platforms. These include our new media production studio, Curtin FM radio and the student online news site, Western Independent.
You may also complete a professional placement unit, which provides valuable opportunities to undertake work experience with potential employers.
Journalism is offered as part of the Bachelor of Arts. You can enhance your studies with a second major or choose from a range of elective units that support your career goals.
When coupled with Public Relations you can complete this major as part of our Bachelor of Arts or our Bachelor of Commerce. Your choice will determine your core units.
If you're interested in studying additional communications fields such as web media, marketing or graphic communication, consider the Bachelor of Communications.
You can also study this major as part of a Bachelor of Laws, Bachelor of Arts or Bachelor of Arts, Bachelor of Commerce double degree.
Why study
Journalism offers a dynamic and exciting career with many opportunities to travel.
You'll be taught by highly qualified, experienced and dedicated media academics and professionals.
Curtin graduates have an excellent reputation in the industry.
You have the opportunity to graduate with a portfolio of published work to present to potential employers.
The written and verbal communications skills you will learn in this major are highly transferable and valuable.
How this course will make you industry ready
This course includes many practical units that will prepare you to produce your own journalism. You'll have the opportunity to publish work on our news website, Western Independent, and to develop a portfolio of journalism to present to prospective employers.
Curtin Journalism has formal partnerships with all major media organisations in Western Australia, and many students receive internships during their final year of study.
Student profile
View our student profile table to get an indication of the likely peer cohort for new students at Curtin University. This table provides data on students that commenced undergraduate study and passed the census date in the most relevant recent intake period for which data are available. It includes those admitted through all offer rounds and international students studying in Australia.
Career information
Careers
Journalist (online, video, radio)
Media presenter
Communications officer
Media relations officer
Digital media officer.
Industries
Media
Government and corporate communications
Public relations.
What you'll learn
identify, explain and apply key disciplinary concepts in Journalism
integrate theory and creative practice; conceive, develop and evaluate news content and media production
access and evaluate the sources, authority and relevance of information, and synthesise key facts, themes, and ideas in creating journalism
communicate ideas to a range of audiences and in a variety of media
use technologies to communicate effectively and develop journalistic skills
engage with new forms of journalism and ensure an ongoing commitment to reflective practice
acknowledge the interrelationship between local, national, and global perspectives and the impact of these on journalism and the media
demonstrate respect for cultural diversity in professional life
work independently and collaboratively within the ethical and legal parameters relevant to journalism in the pursuit of excellence
Help is at hand
See our frequently asked questions or get in touch with us below.
---
Opening hours:

Mon to Fri: 8.30am – 4.30pm, except Tues: 9.30am – 4.30pm (AWST). Closed public holidays.
Which statement best describes you?