This internet browser is outdated and does not support all features of this site. Please switch or upgrade to a
different browser
to display this site properly.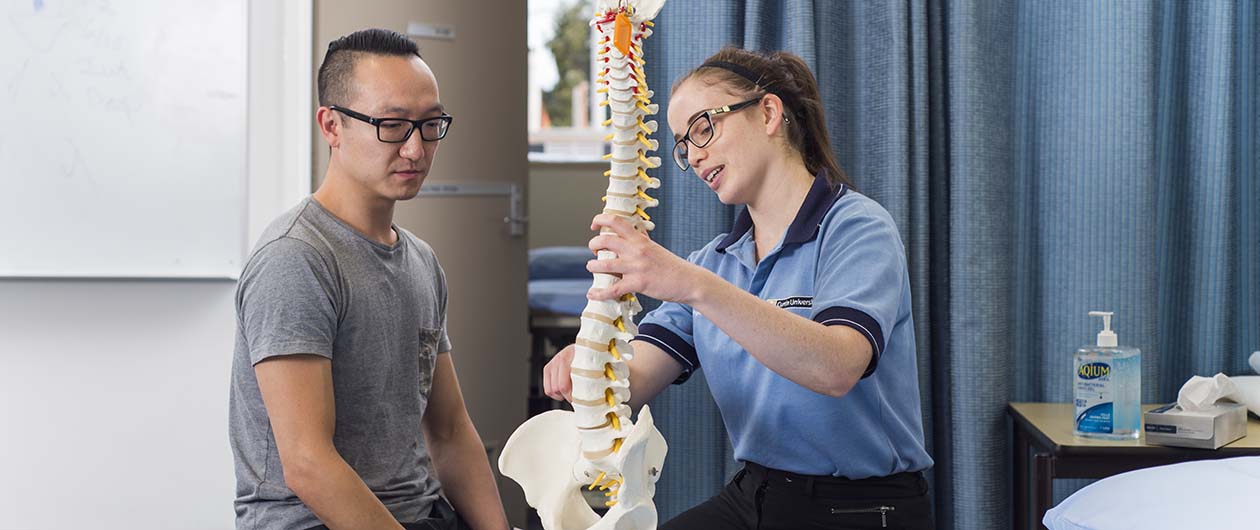 Physiotherapy (Honours)
Bachelor honours degree
Become a qualified physiotherapist who can provide hands-on treatment, and devise exercise and health management strategies.
Qualification

Bachelor of Science (Physiotherapy) (Honours)

Fieldwork
Select your preferred campus:
Outline
If COVID-19 restrictions apply, we may need to make changes to units and/or delivery modes.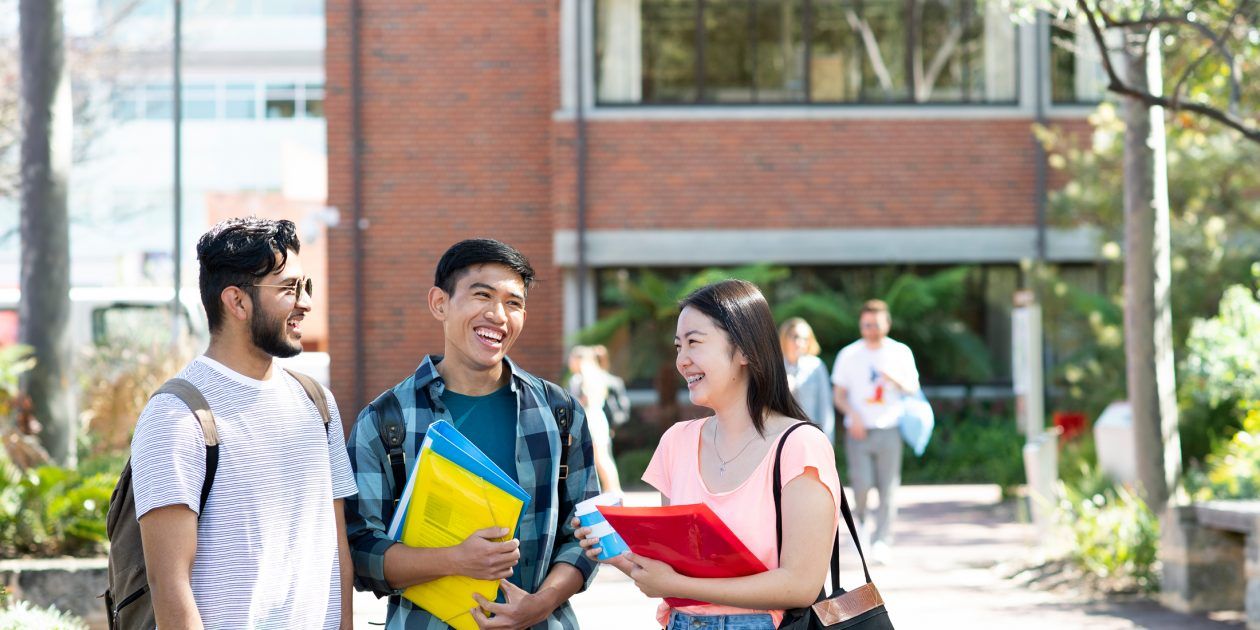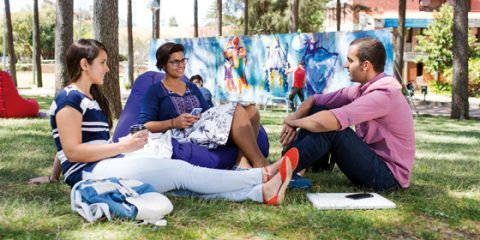 Work experience
Work in a small group to complete and potentially publish a small research study under staff supervision in your third and fourth years.
Work experience
Complete 1,100 hours in supervised placements in hospitals and community settings.
Professional recognition
Graduates can apply for professional registration with the Physiotherapy Board of Australia.
In this course, you'll learn how to prevent, treat and manage physical injuries and assist people of all ages with musculoskeletal conditions and chronic health conditions. You'll graduate with an integrated honours-level qualification, ready to make a difference as a physiotherapist or to continue your studies as a researcher in a field of physiotherapy.
Your first year is interprofessional, giving you the skills you need to work as part of a dynamic healthcare team, while learning about the physical, structural and physiological aspects of human form and movement.
In the following years, you'll study musculoskeletal, cardiopulmonary cardiorespiratory and neurological sciences, as well as gerontology, paediatrics, gender health issues and pain management.
Throughout the course, you will learn how to select the best treatment option by analysing the available research evidence, the perspective of the person and the heath environment they are in.
You'll become proficient in treating acute and chronic conditions and disabilities using hands-on treatment, prescriptive exercise and lifestyle advice. You'll also build essential soft skills, such as empathic listening to help accurately diagnose an issue, problem-solving to address clinical obstacles, and reflective practice to critically analyse evidence, and monitor the success of your management strategies.
To put your skills into practice, you'll develop your practical skills in laboratory classes and complete 1,100 hours in supervised placements in hospitals and community settings, including those in rural and remote locations.
You will also become part of a research group with your peers in your third and fourth years, and work to complete and potentially publish a small research study under staff supervision.
Please refer to the handbook for additional course overview information.
Why study
Physiotherapy is a challenging, rewarding and satisfying career. You'll make a real difference to people's quality of life.
You'll have access to specialised anatomy facilities and physical health laboratories. Take a virtual tour.
The course is taught by highly qualified staff with excellent clinical and research capabilities, to ensure you are prepared for the workforce.
Student profile
View our student profile table to get an indication of the likely peer cohort for new students at Curtin University. This table provides data on students that commenced undergraduate study and passed the census date in the most relevant recent intake period for which data are available. It includes those admitted through all offer rounds and international students studying in Australia.
Professional recognition
On graduating you can apply for registration with the Physiotherapy Board of Australia and membership of the Australian Physiotherapy Association and Australian Health Practitioner Regulation Agency (Ahpra).
You may also apply for registration in New Zealand. To work in the US, UK or Canada, you will need to provide details of your program of studies to the relevant bodies and you may be required to sit a licensing examination.
Career information
Careers
Physiotherapist
Physiotherapy researcher.
Industries
Education
Government
Health management
Hospitals
Local community practice
Nursing homes
Rehabilitation centres
Research
Schools
Sports organisations.
What you'll learn
ethically use research-informed / evidence-based physiotherapeutic strategies for individuals and groups across the lifespan
competently and confidently apply and lead physiotherapeutic practice in diverse and changing environments and across a range of practice areas for improved healthcare outcomes at individual and/or group level
effectively communicate with individuals and groups with diverse cultural, linguistic, ability, or gender perspectives, providing education and advocacy
competently and innovatively use digital technologies that enhance healthcare delivery
be curious, creative and responsive to emerging evidence and practice change, and engage proactively in lifelong learning
demonstrate awareness of and an ability to respond to the national and international healthcare environment and broader healthcare priorities
demonstrate cultural capability to improve healthcare outcomes for Aboriginal and Torres Strait Islander peoples
work collaboratively with a range of stakeholders in interprofessional teams to achieve optimal client/patient outcomes
Help is at hand
See our frequently asked questions or get in touch with us below.
---
Opening hours:

Mon to Fri: 8.30am – 4.30pm, except Tues: 9.30am – 4.30pm (AWST). Closed public holidays.
Which statement best describes you?