This internet browser is outdated and does not support all features of this site. Please switch or upgrade to a
different browser
to display this site properly.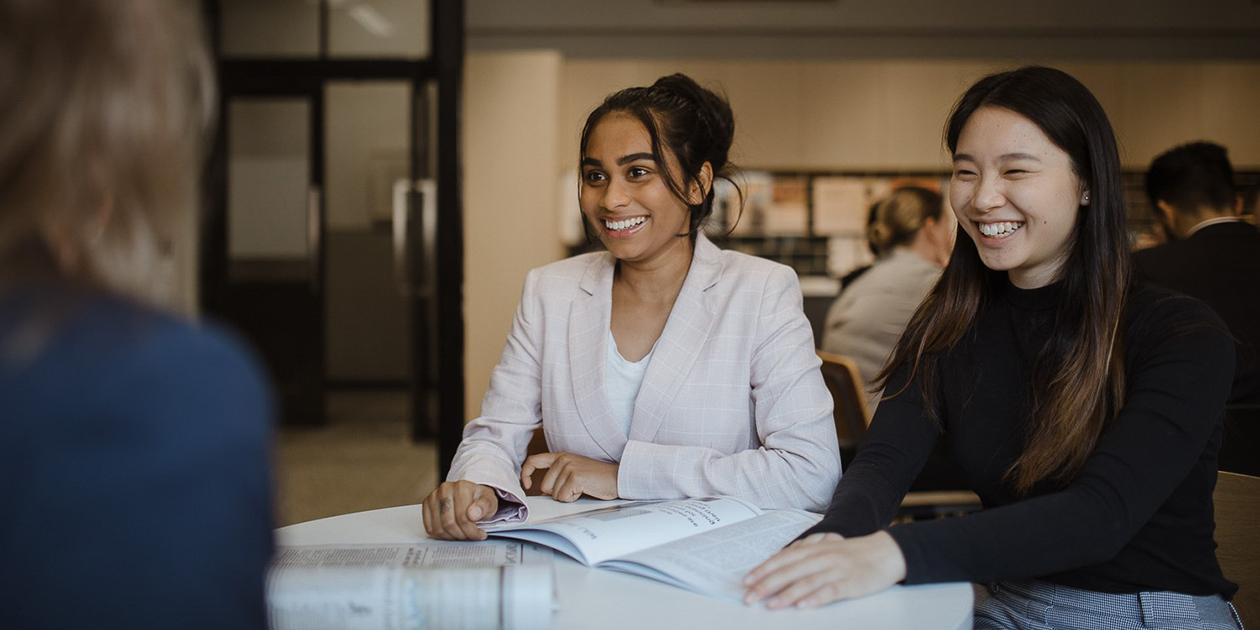 Laws
Bachelor honours degree
A competitive honours year where you'll hone your legal skills, undertake legal research and contribute to the body of legal knowledge.
Select your preferred campus:
2023
Semester 1
On campus and online
Outline
If COVID-19 restrictions apply, we may need to make changes to units and/or delivery modes.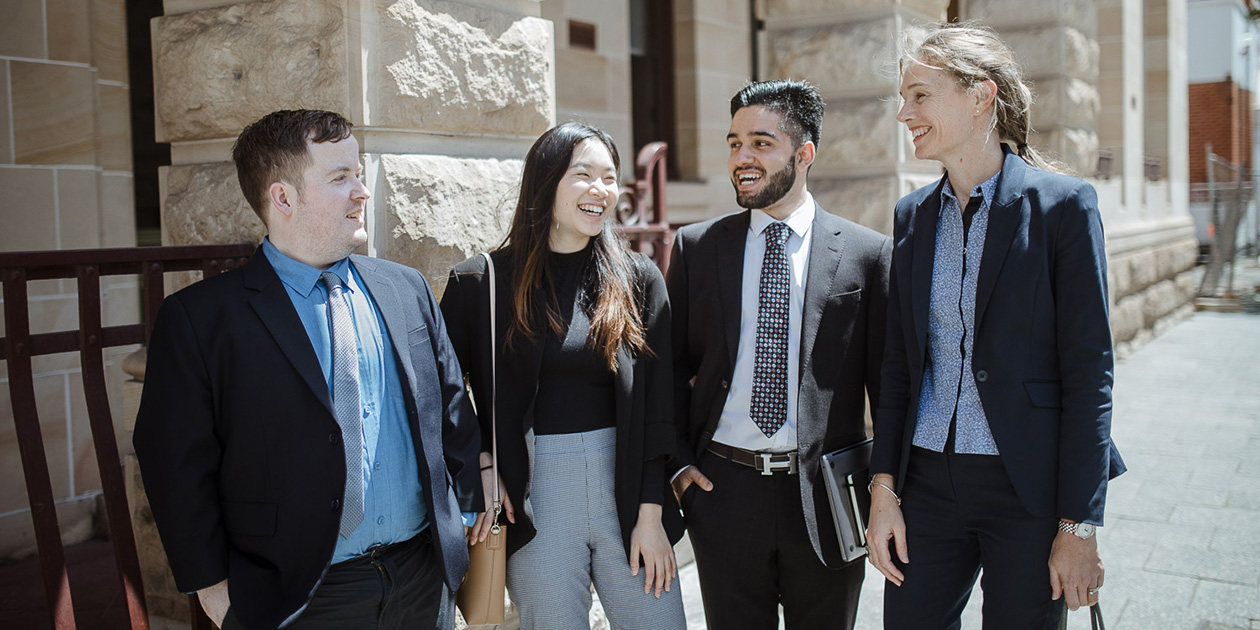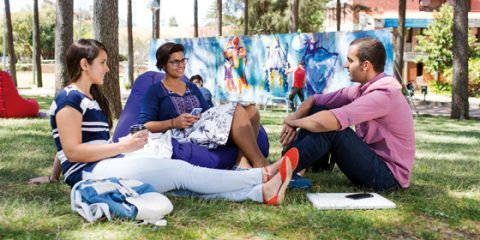 Top 1 %
Curtin is ranked in the top one per cent of universities worldwide.
Academic Ranking of World Universities 2022.
Get the Curtin edge
Access to leadership programs, specialist facilities and industry placements give you a competitive edge in the job market.
Global education
You'll have access to a range of international study opportunities.
The Bachelor of Laws (Hons) is an additional year of study offered to high-achieving LLB students. It progresses your understanding of the law and prepares you to work in top tier legal firms, government agencies, courts and tribunals. 
You'll advance your skills in research and writing, which are increasingly relevant to the legal profession and other industries. You'll also build on your existing legal skills, solve complex legal problems and contribute to the body of legal knowledge. 
In addition to coursework, you'll undertake advanced legal research under the guidance of a supervisor, and write a 12,000–15,000-word dissertation on a topic of legal significance and personal interest. 
Classes take place in the evening in Perth city, in close proximity to the legal professional environment of the courts, tribunals and law firms. 
Studying honours can be a pathway towards postgraduate study, such as the Master of Philosophy (Law), or Doctor of Philosophy.
Please refer to the handbook for additional course information.
Why study
You'll develop your ability to conduct sophisticated legal research and contribute to the body of legal knowledge.
You'll develop advanced writing skills.
You'll be more prepared to work in top tier legal firms, government agencies, courts and tribunals.
The legal profession, courts and tribunals and government agencies hold honours graduates in high regard.
Classes take place in the evening in the Perth CBD, in close proximity to the legal professional environment of the courts, tribunals and law firms.
You'll be taught by experienced academics and legal professionals who conduct research in a broad range of legal areas and using different methodologies.
Honours can be a pathway to further learning in a Master of Laws, Master of Philosophy or Doctor of Philosophy.
How this course will make you industry ready
The Bachelor of Laws (Honours) programme significantly enhances students' already developed legal knowledge and skills so that they can conduct sophisticated legal research to solve complex legal problems and contribute to the body of legal knowledge. Students gain a sophisticated understanding of contemporary legal issues and the theoretical foundations of law through focused study in a seminar setting. Under the guidance of their Honours supervisor, students learn project management techniques and collaboration while also strengthening their capacity for independent learning and critical thinking. In completing and defending a research dissertation, students also further develop and gain confidence in their legal writing and oral presentation skills.
Student profile
View our student profile table to get an indication of the likely peer cohort for new students at Curtin University. This table provides data on students that commenced undergraduate study and passed the census date in the most relevant recent intake period for which data are available. It includes those admitted through all offer rounds and international students studying in Australia.
Career information
Careers
Law graduate in the legal profession, government or business
Court or tribunal associate
Employment in community legal services
General employment in the public service
Employment in non-governmental associations (NGOs)
Early career academic
Industries
Private legal practice
Courts and tribunals
Government and non-government organisations
Community legal services
Public service
Research
What you'll learn
apply knowledge of legal research methodology, the Australian legal system, statutory rules and case law principles to understand and evaluate current and emerging research in law; contribute to the body of legal knowledge through research
critically and creatively analyse complex legal problems to articulate the issues involved and apply legal reasoning to make a considered choice between competing solutions
identify, access, assess and synthesise relevant information from primary legal sources such as cases and legislation and secondary sources as journal articles and commentaries (including electronic versions of these sources) and gather relevant oral and documentary evidence
communicate the outcome of legal research and analysis effectively, appropriately and persuasively to colleagues, to clients and to other professionals and the broader community
use appropriate electronic legal databases for advanced legal research purposes and be able to communicate effectively in electronic forms
critically reflect on their own performance as legal professionals, making use of feedback as appropriate and demonstrate intellectual curiosity
articulate the similarities and differences between local and other jurisdictions, including interstate and overseas ones, and be aware of the principles of public and private international law
demonstrate a highly developed understanding of and be able to articulate distinct concepts of law, justice and human rights, with an awareness of different legal traditions and cultures, particularly indigenous cultures; critically analyse how and where indigenous person and other identifiable social groups are differentially impacted by the legal system
critique and reconceptualise the roles of leadership, ethical legal practice and professional integrity when working within a team and independently
Help is at hand
See our frequently asked questions or get in touch with us below.
---
Opening hours:

Mon to Fri: 8.30am – 4.30pm, except Tues: 9.30am – 4.30pm (AWST). Closed public holidays.
Which statement best describes you?