This internet browser is outdated and does not support all features of this site. Please switch or upgrade to a
different browser
to display this site properly.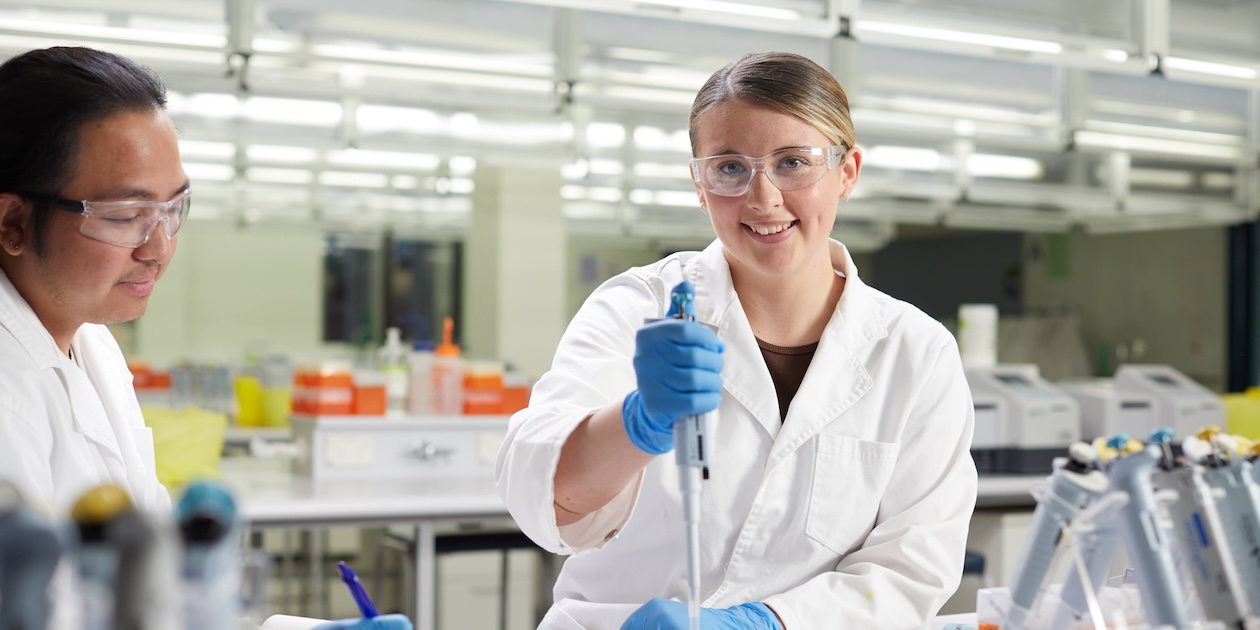 Biomedical Sciences
Bachelor degree
Combine biology with medicine for a career at the cutting-edge of health science and innovation.
Select your preferred campus:
2022
Semester 2
On campus and partially online
Outline
If COVID-19 restrictions apply, we may need to make changes to units and/or delivery modes.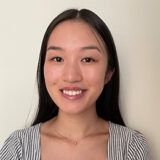 Helen Ou
I have enjoyed learning about biochemistry, human structure and function, and disease. I particularly enjoy the hands-on practical component in Curtin's laboratories, where we work with specialised equipment such as spectrophotometers and scientific microscopes. It helps me gain a better understanding of the theory. I would definitely recommend this course to anyone interested in human health.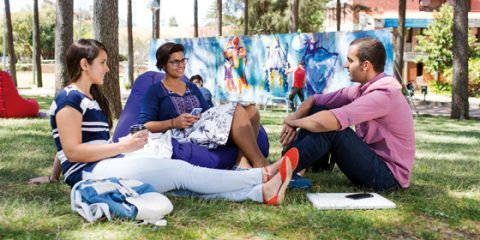 Work experience
Undertake industry site visits to learn more about your chosen career.
Top 1 %
Curtin is ranked in the top one per cent of universities worldwide.
Academic Ranking of World Universities 2022.
Get the Curtin edge
Access to leadership programs, specialist facilities and industry placements give you a competitive edge in the job market.
The Bachelor of Biomedical Sciences is a highly flexible degree that gives you the freedom to explore different areas of biology related to human health and disease. 
Whether you aspire to pursue a career as a clinical physiologist, develop vaccines for infectious diseases, advance cancer or Alzheimer's research, explore gene sequencing or formulate new pharmaceuticals, this degree lets you tailor your studies to suit your preferred career path.
In the first year of this degree, you will complete foundation studies in areas of biomedical science such as human biology, genetics, cell biology, microbiology, and immunology, alongside complementary learning in chemistry, scientific communication and biostatistics.
In the second and third years, you will branch out into the areas of biomedical science that interest you most. Options open to you include majors in Human Biomedicine, Molecular Genetics, or Pharmacology; as well as specialisations and optional units.
All options combine theory with intensive hands-on, practical sessions in high-quality laboratory facilities, where you will work on real-world scenarios that prepare you for your future career. 
You may also undertake industry site visits to provide you with insight into your chosen career path when you graduate. 
Majors and specialisations
You can major in one or two of the following areas: Human Biomedicine, Molecular Genetics or Pharmacology.
If you select one major, you can combine your study with a specialisation in Human Pathology, Immunology and Cell Biology, Microbiology, Human Genetics or Pharmacology. You are also able to complete specialisations from other disciplines such as Corporate Governance or Digital and Social Media. The choice is yours!
Human Biomedicine
Biomedicine is the application of biological and physiological principles to clinical practice.
You will learn applied human anatomy, physiology and neuroscience, and gain valuable hands-on laboratory experience using cadaveric specimens and physiology equipment.
If you take the Human Pathology specialisation, you can extend your studies into clinical pathophysiology and neurophysiology, which will broadly prepare you for a career as a clinical physiologist.
Molecular Genetics
Molecular genetics is a rapidly advancing and exciting discipline for the 21st century.
In this major, you will learn about genetics and genomics, and how universal principles and new advances in this area can be applied to improve health outcomes.
You will study molecular biology, human genetic disease, bioinformatics and genetic engineering, learning theory alongside practical laboratory training.
You will also be introduced to cutting-edge technology for molecular and genetic analyses and will develop your skills in critical thinking and scientific communication.
Pharmacology
Pharmacology explores the effects of drugs on living organisms and is the cornerstone for a career in drug discovery and development. It is particularly relevant with the increasing global challenge to develop new drugs against infectious agents.
This major gives you a good understanding of drug action against microorganisms through computer-based simulations and laboratory work covering molecular, cellular and physiological responses, and modern drug analysis techniques.
You will learn how drugs target specific receptors in tissues and explore the major biochemical pathways that are activated.
You'll also learn about dose-response relationship, toxicity, drug metabolism and elimination, drug design and development, and how genetic variation between populations influences drug response.
Additional units
These are optional areas of study that give you room to further explore your career interests in areas such as reproductive technologies, bioinformatics, forensics and psychology.
Why study
You can choose from different areas of biomedical science to suit your career aspirations
You will combine theory with extensive practical laboratory experience
You have access to high-quality laboratory facilities
Your learning is applied to real scenarios, preparing you for your future career.
Student profile
View our student profile table to get an indication of the likely peer cohort for new students at Curtin University. This table provides data on students that commenced undergraduate study and passed the census date in the most relevant recent intake period for which data are available. It includes those admitted through all offer rounds and international students studying in Australia.
Career information
Careers
Clinical, research, or life scientist
Clinical, research, or laboratory technician / assistant
Physiologist
Anatomist
Forensic scientist
Biotechnologist
Molecular geneticist
Sales representative
Scientific communicator
Industries
Clinical Health Services
Basic and Clinical Research
Genetic testing
Biotechnology
Pharmaceutics
Forensics
What you'll learn
apply skills, concepts, and principles of scientific investigation in the biomedical sciences
propose innovative, evidence-based solutions to contemporary problems in the biomedical sciences
effectively access and communicate biomedical science concepts using a variety of media
maintain intellectual curiosity and knowledge to contribute to the global scientific community
demonstrate cultural competency through scientific practice that considers cultural diversity and ways of working that are respectful and responsible
demonstrate initiative, leadership, and ethical practice when working independently and collaboratively, to a standard expected by industry and the community
Help is at hand
See our frequently asked questions or get in touch with us below.
---
Opening hours:

Mon to Fri: 8.30am – 4.30pm, except Tues: 9.30am – 4.30pm (AWST). Closed public holidays.
Which statement best describes you?