This internet browser is outdated and does not support all features of this site. Please switch or upgrade to a
different browser
to display this site properly.
If COVID-19 restrictions apply, we may need to make changes to units and/or delivery modes.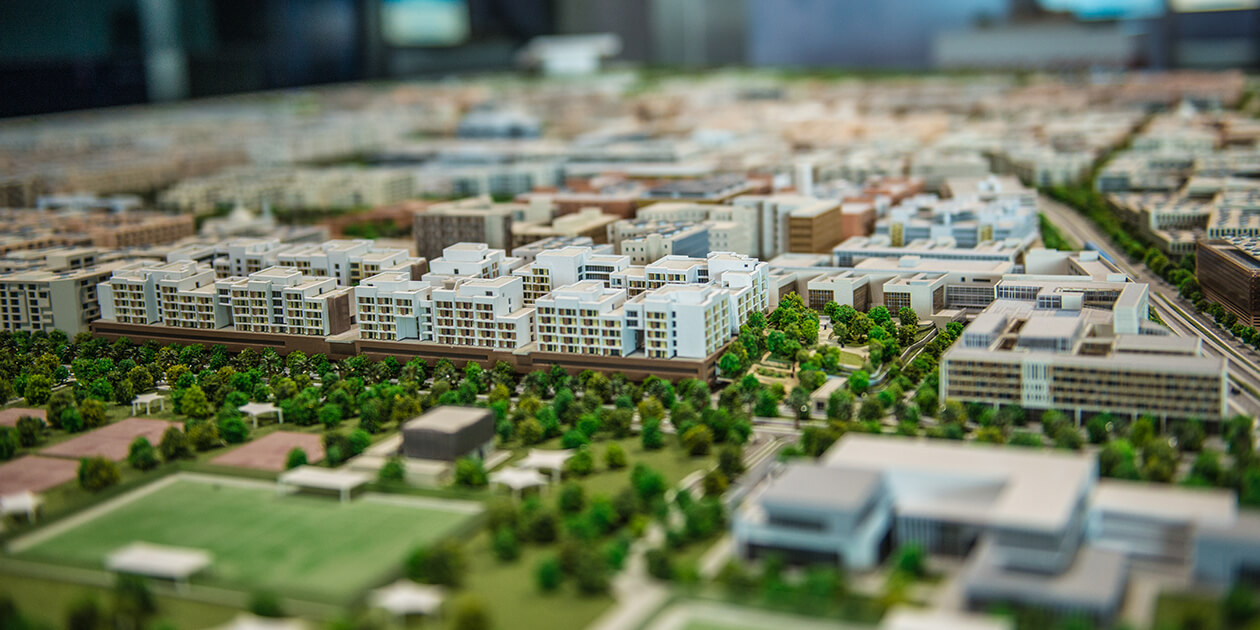 Architectural Science
Bachelor Degree
B-ARCH
Outline
From designing houses and parks to building hospitals and shopping centres, the growing need for infrastructure opens many career opportunities.
If COVID-19 restrictions apply, we may need to make changes to units and/or delivery modes.
This offering version is phasing out and no longer taking applications. You may be able to apply for a later version.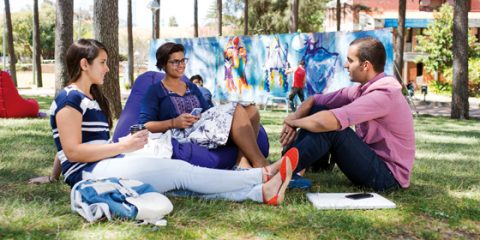 Highly ranked course
Curtin University ranked 2nd nationally and 24th in the world for architecture in the 2019 URAP World Rankings.
Global Education
You'll have access to a range of international study opportunities.
Professional recognition
This course meets the prerequisites for the two-year Master of Architecture qualification.
Architecture combines creative practices of architectural design with the cultural, social, technical and sustainability issues of the built environment.
In this course you will study the relationship between the natural and constructed environment, the architectural proposition and the occupation of space.
This degree is taught by academic staff, industry practitioners and guest lecturers, and is a pathway for the two-year accredited Master of Architecture qualification.
Throughout the course you will benefit from valuable industry experiences. For example, design company GHDWoodhead and government entity Water Corporation have both provided hands-on design opportunities to Curtin students.
You'll also have opportunities to work with key industry consultants such as Woods Bagot, Cox and Hassell, giving you valuable industry insight and exposure.
Please refer to the handbook for additional course overview information.
Why study
The course takes a hands-on, practical approach to studio work, exhibitions and design projects.

You will benefit from being taught by academic staff, industry-based practitioners and guest lecturers with diverse experience.

Access to excellent facilities and equipment for studio and computer work.

Industry-integrated projects may offer further opportunities to develop your understanding about design and construction of buildings, as well as how architecture relates to societies, cultures and the way people live.

The Master of Architecture is professionally accredited by the Architect Accreditation Council of Australia and many international architectural boards.
How this course will make you industry ready
This course leads on to the two-year Master of Architecture which is applied specifically to the professional practice of architecture.
Student profile
View our student profile table to get an indication of the likely peer cohort for new students at Curtin University. This table provides data on students that commenced undergraduate study and passed the census date in the most relevant recent intake period for which data are available. It includes those admitted through all offer rounds and international students studying in Australia.
Professional recognition
To pursue a career as an architect in Australia, you must be registered with the relevant state's Architects' Board. Curtin's accredited Master of Architecture program, when combined with relevant professional experience and successful completion of the Architectural Practice Examination, fulfils one of the pathways to registration.
Career information
Careers
Building consultant
Draftsperson
Architect*
* After completing the Master of Architecture.
Industries
Building and construction
Local Government
Further Study
What you'll learn
demonstrate an understanding of the broad discipline of architecture, its theoretical underpinnings, and ways of thinking; the ability to apply specific discipline knowledge contained within the streams of Architectural Design, Science and Technology, Architecture and Culture and Design Communication
think critically, creatively and reflectively in order to analyse and understand the diverse needs of various parties involved in architecture in order to generate and create innovative solutions
conduct appropriate scholarly and professional research to access and analyse the diverse information needed to make informed, strategic design decisions
communicate information and ideas to diverse audience through visual, verbal and written communication techniques
demonstrate ability to recognise and understand the principles of a range of appropriate technologies and their suitable application within the discipline of architecture
possess a sustained intellectual curiosity that constantly strives, through self-directed learning, for innovation within the profession of architecture
have an awareness and ability to synthesize a range of local, national and international issues and perspectives which influence architecture
understand and value cultural and physical diversity and appreciate its significance in the creation of architecture
demonstrate a rigorous and ethical approach in the creation of architecture; the ability to work independently and in teams
Admission criteria
Curtin requires all applicants to demonstrate proficiency in English. Specific English requirements for this course are outlined in the IELTS table below.
IELTS Academic (International English Language Testing System)
Writing
6.0
Speaking
6.0
Reading
6.0
Listening
6.0
Overall band score
6.5
You may demonstrate English proficiency using the following tests and qualifications.
If you are currently studying or have previously studied Architecture at another institution, onshore or offshore, and are applying for Credit for Recognised Learning (CRL) and entry into the 2nd year or above of our Bachelor of Applied Science (Architectural Science) course, you will be required to sit an interview for folio review.*
*This does not apply to students transitioning from Curtin College.
How to request an interview and folio review
If your circumstances mean that you will need to sit an interview, you will be required to contact Architecture on dbestudents@curtin.edu.au no later than the first Friday in December to request an interview date and time. You will be contacted with the details of your interview once it has been scheduled.
For more information about what to expect from the interview, please contact dbestudents@curtin.edu.au.
Other requirements and notes for this course
July intake is only available to domestic students wishing to study on a part-time basis. For international students July intake is only available if you have sufficient credit for recognised learning.
In addition to the course-specific admission criteria listed above, please read our general admission criteria. Our general admission criteria apply to all courses at Curtin University.
Advanced standing
At Curtin, we understand that everyone's study journey has been different.
You may have already studied some of the units (subjects) listed in your Curtin course, or you may have work experience that matches the degree requirements.
If this applies to you, you can apply for credit for recognised learning (CRL), which means your previous study is recognised and matched against a similar unit in your intended Curtin course.
A successful CRL application exempts you from having to complete certain units within your course and means you could finish your degree in a shorter amount of time.
CRL is also known as recognition of prior learning, advanced standing and credit transfer.
Use the CRL search to find out how much CRL you qualify for, or contact us at:
Webform: Submit here
Curtin Connect: 1300 222 888
Fees & charges
Fee information is not available for this course at this time. Find estimated course fees.
Help
Help is at hand
See our frequently asked questions or get in touch with us below.
---
Opening hours:

Mon to Fri: 8.30am – 4.30pm, except Tues: 9.30am – 4.30pm (AWST). Closed public holidays.
Curtin course code:

B-ARCH

CRICOS code:

003868A

Last updated on:

12/08/2022
Which statement best describes you?