Arrival information
Moving to a new country can be both exciting and daunting. The following information will help you pack the things you need to get settled in Perth and what to do when you arrive at Perth International airport.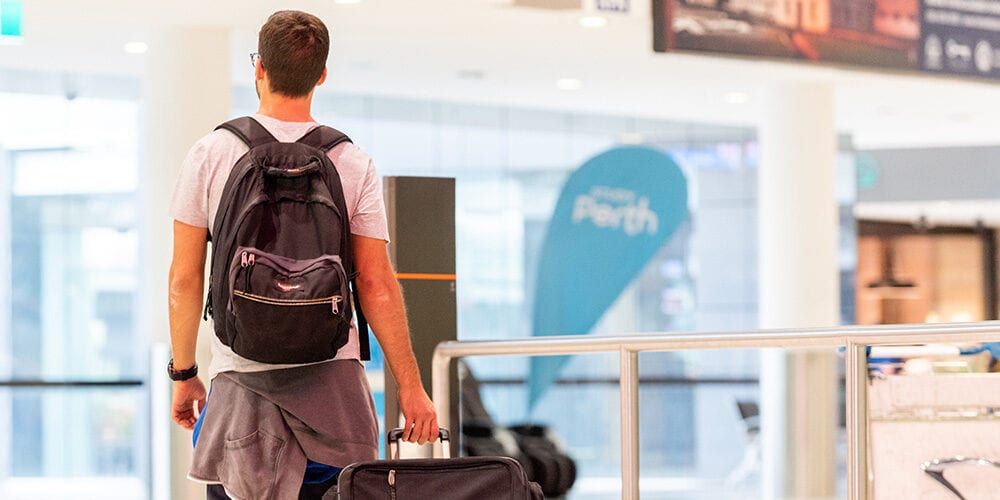 What to bring
Important documents
You will need to bring the following documents:
Letter of Offer
original or certified copies of your qualifications
driver's licence (if you have one)
travel documents and passport
medical history or prescriptions if you require ongoing medication.
Check your passport expiry date before departure as renewing a passport in Australia can take some time.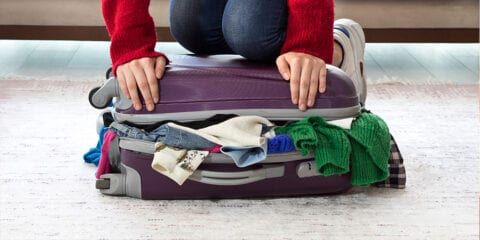 Clothing
Most students wear comfortable, casual clothes to class each day. In Perth, students generally wear t-shirts, shorts and skirts during the hot summer months, and jeans, warm jumpers and a waterproof jacket during the winter months. A bathing suit will be handy if you plan to swim in a swimming pool or at the beach.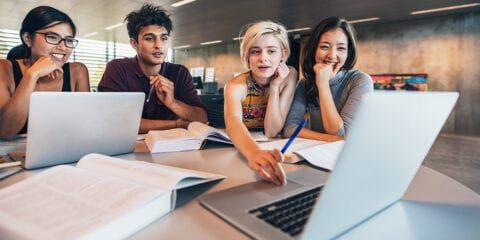 Electronics
Bring your camera if you have one, to capture all of your Australian experiences. Although there are computer labs on campus, you may appreciate bringing your own laptop to complete your assignments and for internet access at wireless networking locations on and off campus.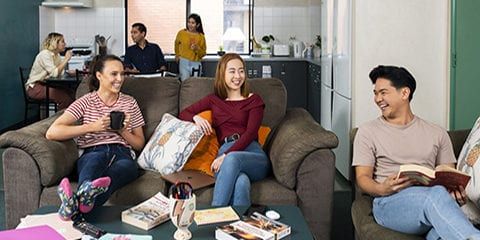 Homewares
Most accommodation options, except homestay, do not include homewares such as cooking utensils, sheets and blankets. You may choose to bring some of these items with you. Alternatively, homewares can be purchased from a number of different stores at varying prices. You can also look for second-hand items on Gumtree.
Once you have landed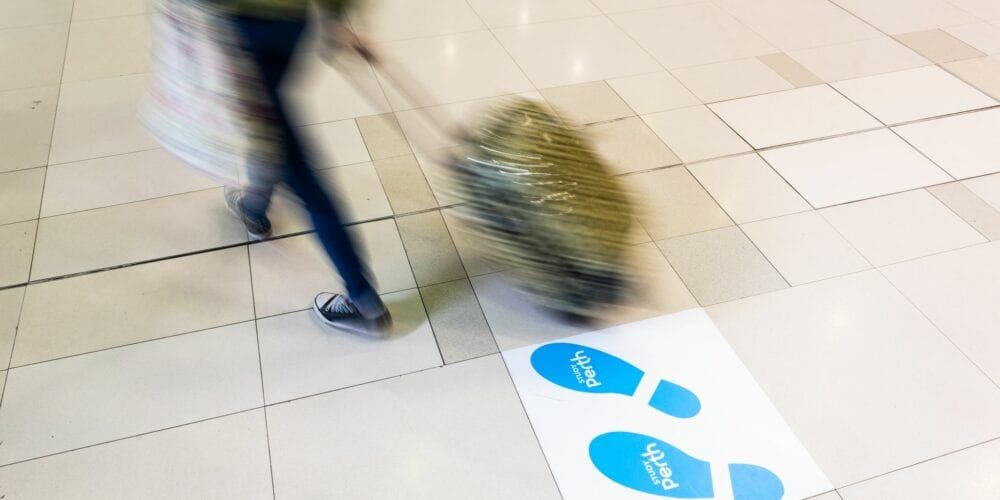 After you have landed in Perth, collect your luggage and make your way through Australian immigration and customs – the StudyPerth Airport Greeters will be there to guide you as you take your first steps in Perth. Follow the StudyPerth 'footprints' on the floor to collect your Welcome Pack that StudyPerth have put together to help you settle in.
Items you cannot bring into Australia
Australia has a unique environment, free from many of the pests and diseases found elsewhere in the world. If you are visiting Australia, you must be aware of Australian quarantine laws.
When you arrive in Australia, you will need to complete an Incoming Passenger Card. This card must be read carefully and completed truthfully. It is important to remember the Incoming Passenger Card is a legal document and any false declaration can lead to prosecution resulting in a heavy fine or imprisonment, or both.
All animal and plant products, including food items, must be declared for inspection and will be returned in most cases. No matter how small or trivial your items may seem, they are potentially harmful to Australian flora and fauna.
If you are carrying A$10,000 or more cash – or the equivalent in foreign currency – with you to Australia, you MUST declare the money on your Incoming Passenger Card. You are also required to declare the money to any Australian Customs officials if questioned upon arrival. Failure to declare this money may result in the money being taken from you and you may also be arrested and prosecuted.
Note: it is not an offence to bring large amounts of money into Australia – the offence is not declaring it.
All drugs and medicines should be declared for inspection, especially products that:
contain substances that are prohibited without a permit (including narcotics, amphetamines, hallucinogens, barbiturates, vaccines, anabolic and androgenic steroids, growth hormones, and erythropoietin (EPO)
are regarded as performance enhancers in sport. Medicines that should be declared include prescribed medications; non-prescription, complementary, alternative, herbal and traditional medicines; vitamins and mineral preparations; and nutritional and dietary supplements. Do not carry illicit substances into or out of Australia. Penalties for drug offences in Australia are severe and could result in a jail term.
If you have any questions about quarantine laws when you arrive in Australia, ask to speak to a quarantine officer after you have collected your baggage. You will find them helpful and understanding.
Note: this information is intended as a guide only.
Useful Links