Sky's the limit for Curtin journalism graduate
24/07/2023 by Carmelle Wilkinson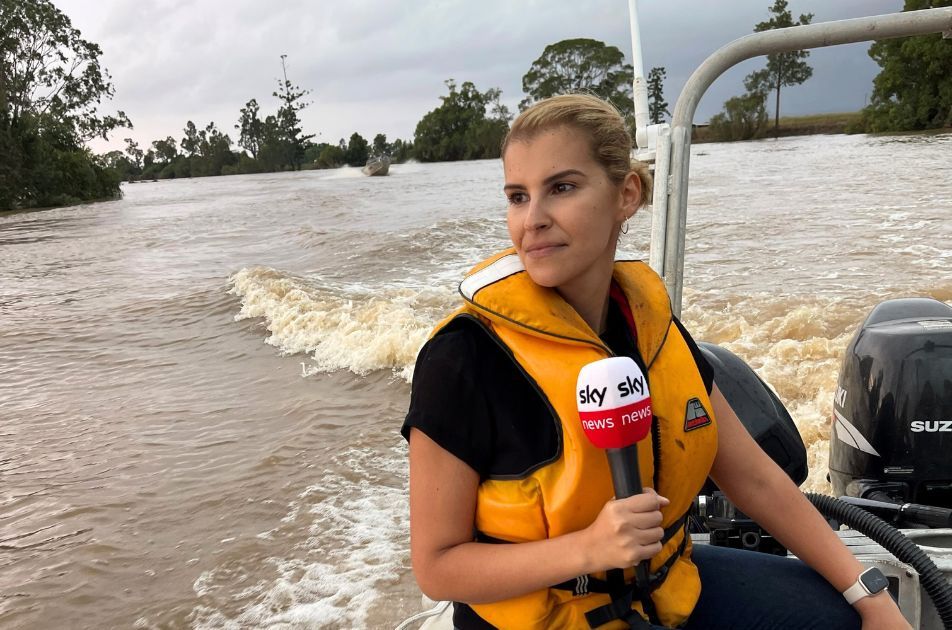 Sky News reporter Danica De Giorgio scopes out the devastation of the northern rivers floods.
Arriving in Lismore, two days after the NSW rural town was decimated by record-breaking floods, was a life-changing experience Sky News reporter Danica De Giorgio will never forget.
"The devastation was unprecedented,'' she said.
"I've never seen anything like it in my entire life. It was like a war zone. Entire towns were under metres of water and there was mud and sludge everywhere.
"Residents were living out of their cars and crying on the street, and there was a strong smell of sewage in the air."
Images of rising flood waters, decimated buildings and people waving on rooftops were splashed across every news outlet in the nation in March last year, when severe rainfall smashed the east coast of Australia.
Australia's biggest natural disaster since Cyclone Tracy in 1974, the northern rivers floods were also the most expensive disaster in Australian history.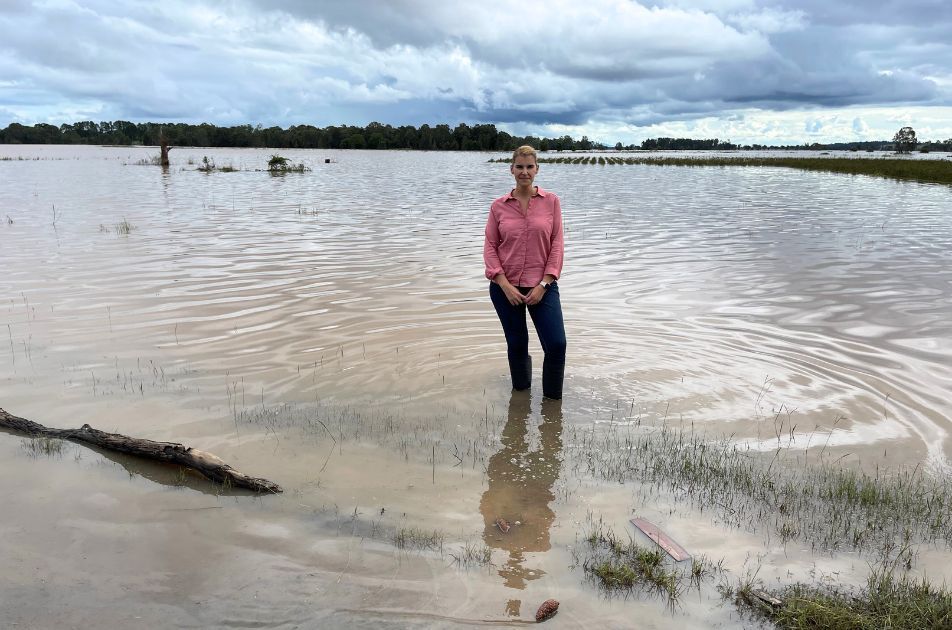 Flood waters took weeks to subside.
Running on adrenalin and just two hours of sleep, Danica pushed her emotions aside to do what she does best – bring the news into people's living rooms.
"Most of the time after a severe flooding incident there isn't much food or water around and you find yourself working around the clock and into the night,'' she said.
"However, that's the least you're concerned with. At the end of your shift, you can still go back to a home, these residents can't."
Danica said while journalists came face to face with adversity and tragedy regularly, she felt incredibly privileged to share people's stories.
"Sometimes these stories are incredibly heartbreaking, especially when it involves a child, but these are the stories that matter the most."
With over 10 years' industry experience under her belt, the Curtin journalism graduate has covered the nation's most significant breaking news events, including NSW's Black Summer bushfires, the arrest of the Claremont Serial Killer and the disappearance of William Tyrell.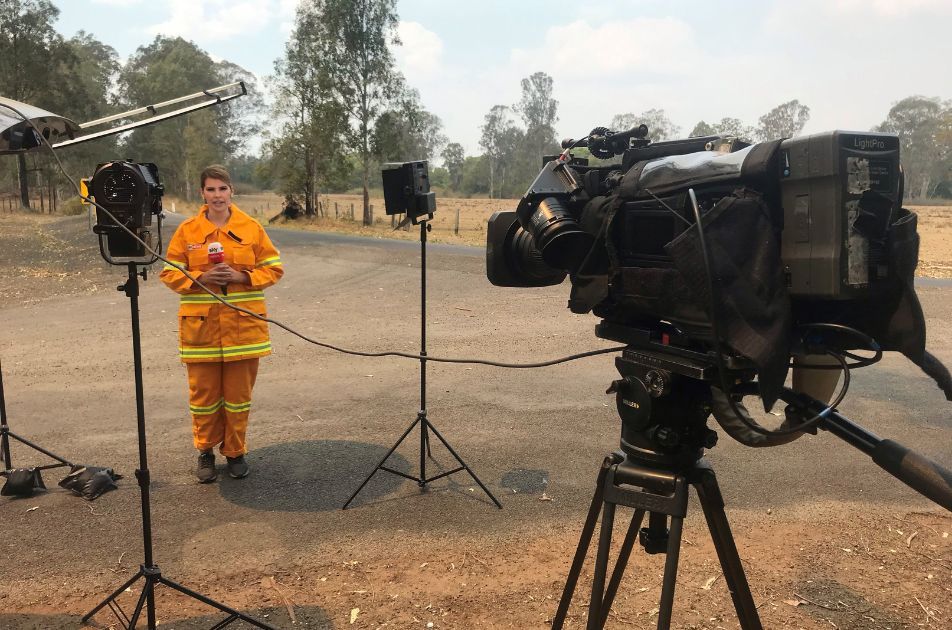 Danica on the road reporting on bushfires.
Instead of picking up a hairbrush and following in the footsteps of her hairdressing Mum, Danica says she was destined to pick up a microphone.
"When I was younger, I was initially very interested in the beauty industry, and I had thoughts of maybe becoming a beautician,'' she said.
"My mum owned a hairdressing salon and I'd go there every day after school and only leave with mum and dad in the evening."
Danica said it wasn't until she was about 13 that she started to take great interest in current affairs.
"Every night at 6pm I'd sit in front of the TV and watch the news," she said.
"As I got older, I realised I had a passion for telling people's stories and this led me to study journalism at Curtin. That's where it all started."
Danica said Curtin gave her the right foundations and provided the necessary skills to take on the tough and often cutthroat media industry.
In May this year, Danica flew to London to cover the King's Coronation.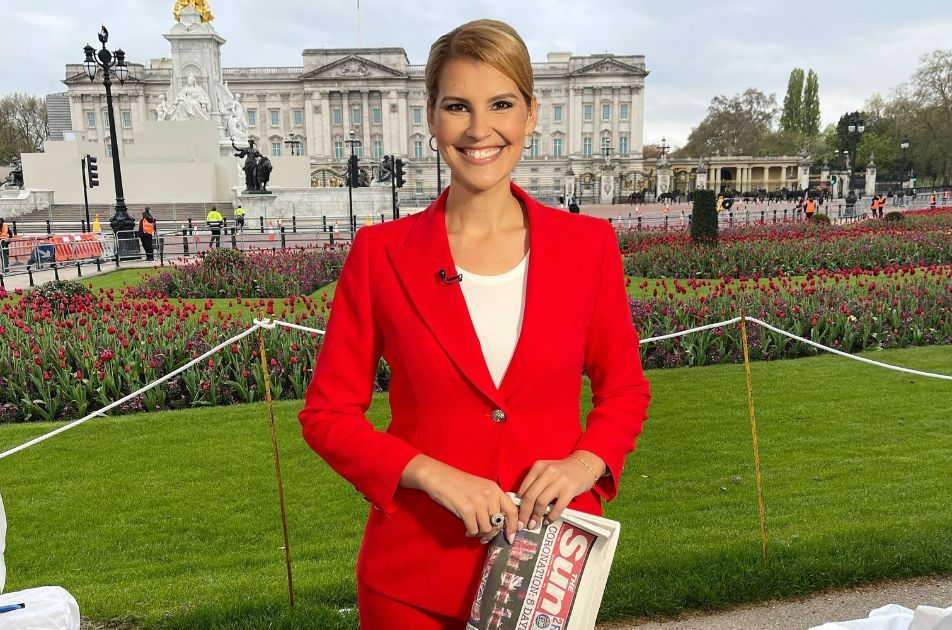 On location in London covering the King's Coronation.
"Covering the Coronation of King Charles III was an event that hasn't been seen in 70 years, and was an experience I'll never forget,'' she said.
"As soon as we arrived there were flags everywhere and decorated shop fronts. There was a general excitement and buzz around London that you couldn't help but get swept up in.
"The day itself was a day to remember, when the UK was at its best, and the nation came together."
Reporting live over the next eight days was no small feat, but Danica said over the years she's learnt the art of mastering the nerves.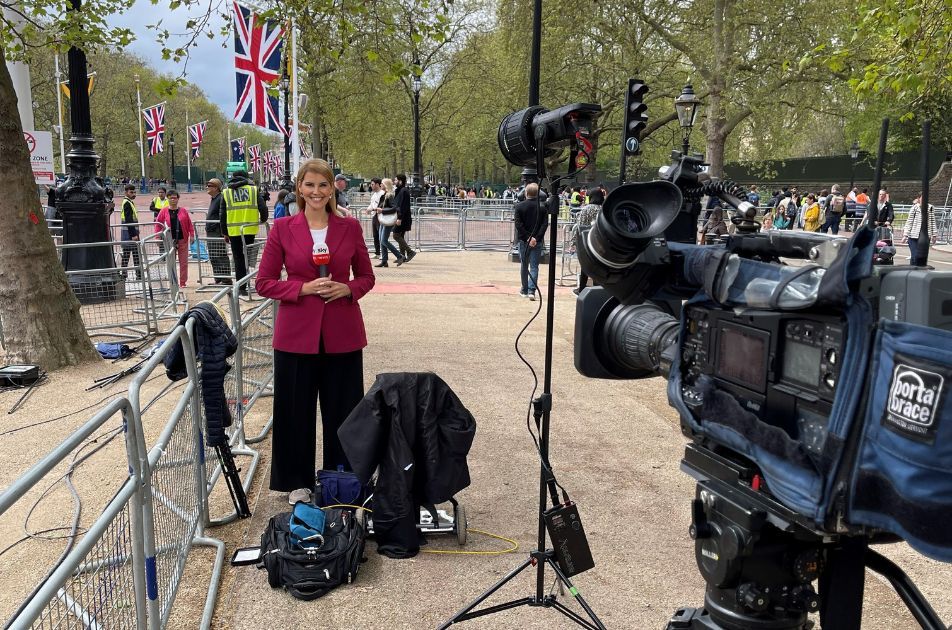 Danica reporting Live from London.
Whether she's reporting on historic global events or covering one of the nation's most gripping cases such as the disappearance of three- year-old William Tyrell, Danica does it with professionalism and heart.
"The world of journalism is changing, and while there are a lot of things moving online, I think there will always be a need for current affairs and live reporting,'' she said.
"Everyone remembers where they were when major news breaks. If you go back to when the Claremont Serial Killer was arrested or when news of Covid broke around the world, chances are you saw that unfold on TV or in the local paper."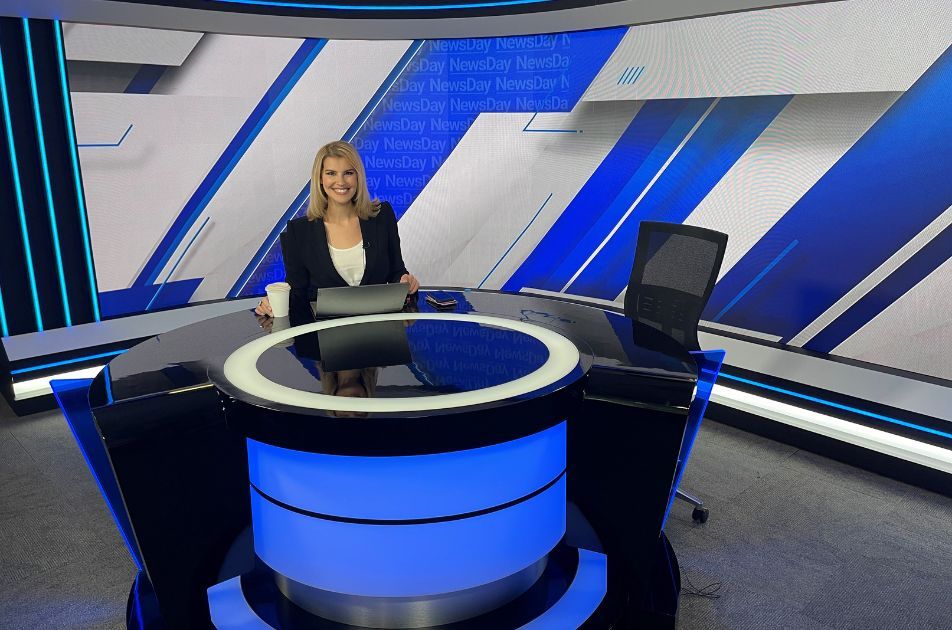 Danica behind the desk at Sky News, Sydney.
Danica said moving to Sydney four and a half years ago to pursue a career for Sky News was a decision she didn't take lightly, and looking back now was the best decision she ever made.
"I was quite young at the time, and I had never lived away from my family, so it was a little scary,'' she said.
"Thankfully I had a wonderful group of people at Sky News who made me feel welcome and the second I arrived I made sure I immersed myself in Sydney life.
"Journalism is tough, I'm not going to lie, it's hard work but it's also really rewarding. You'll experience things a lot of people will never get to experience in their life."
So where to from here?
"I'd love to get into more feature-length reporting, and one day who knows, maybe I'll get the chance to meet and interview my music hero Paul McCartney. That would be the dream,'' Danica said.
___
Read more stories