Perth's pretzel queen turns business into lucrative and highly delicious brand
10/08/2022. By Carmelle Wilkinson.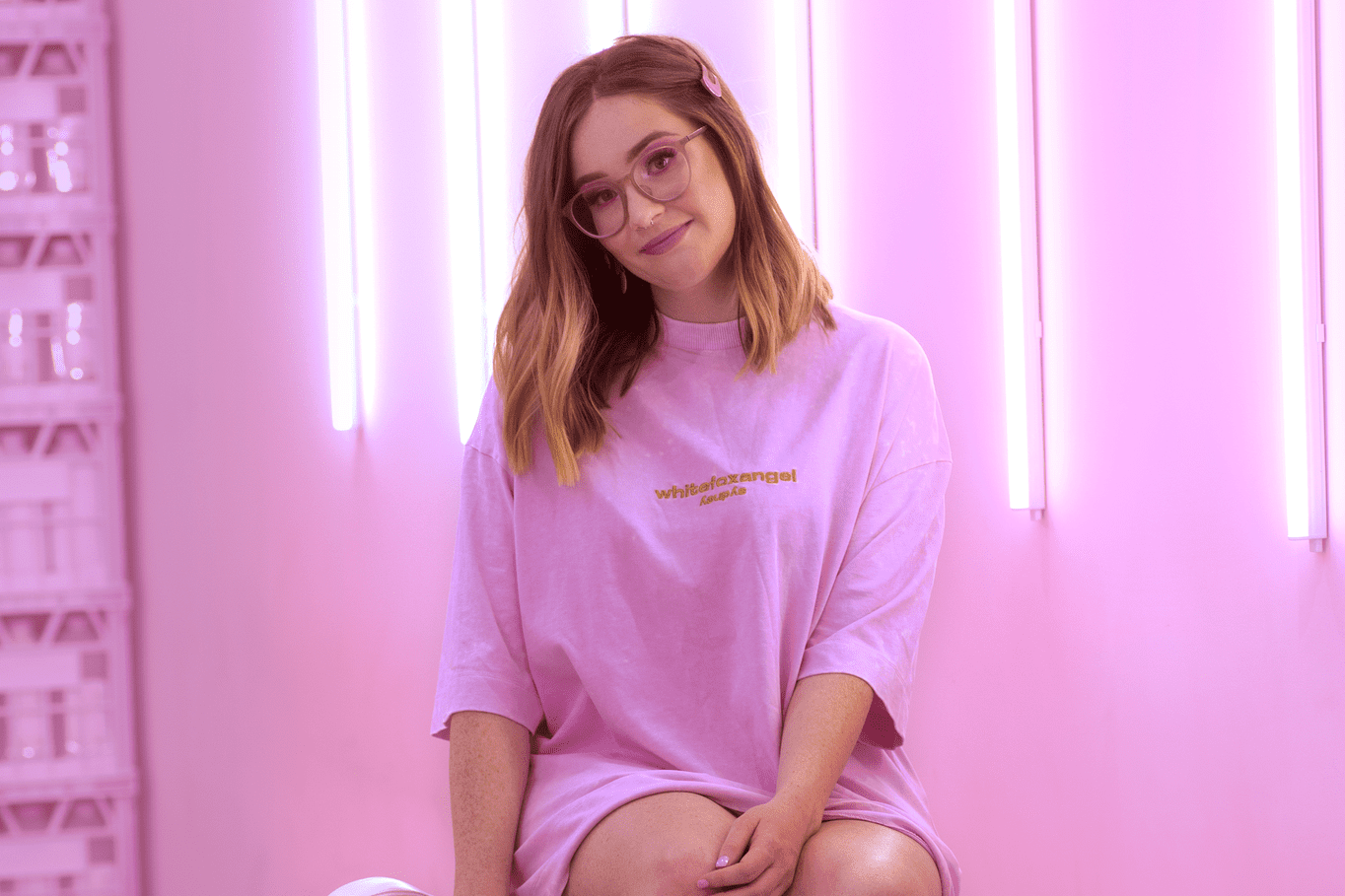 Founder of Pretzel Australia, Brittany Garbutt
Five years ago, Curtin graduate Brittany Garbutt (BA Creative Advertising & Graphic Design, Photography and Illustration, 2014) took the plunge and splashed $100,000 of her hard-earned savings on launching a humble pretzel business.
Just 23 at the time, and fresh out of University, Brittany was looking for an exciting avenue to satisfy her craving for creativity.
With confidence in her ability and a strong work ethic, the savvy millennial bought a sea container, painted it pink and plonked it in the heart of Northbridge.
Within four months the creative director's gamble paid off, and Pretzel Australia was born.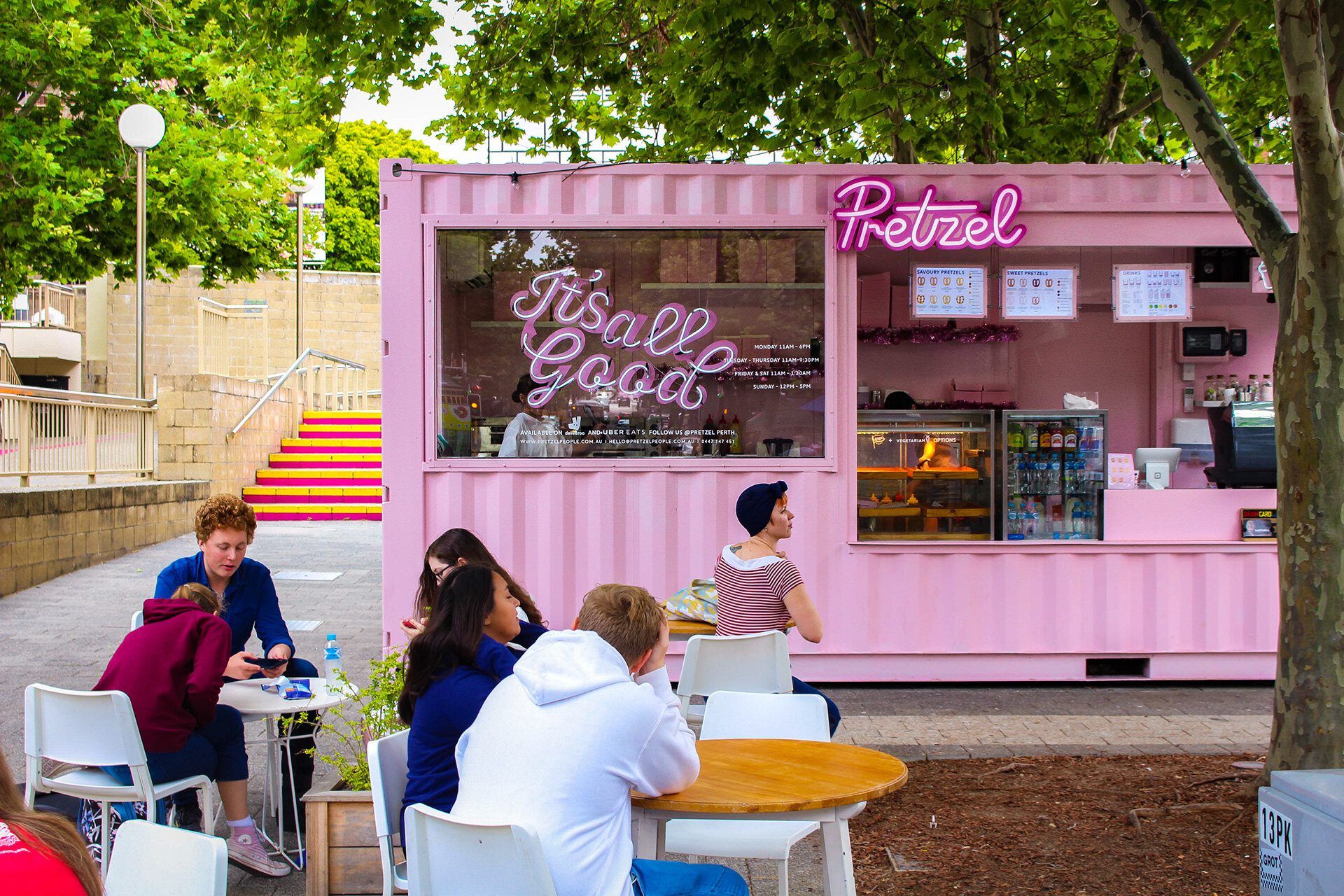 Pretzel's sea container in the heart of Northbridge. Photo: Jarred Reinke.
Customers began flocking to the bright pink sea container in droves for their hit of the popular German baked treat, and it didn't take long before Brittany realised she needed more hands.
Today, the 28-year-old is enjoying sweet success with 11 Pretzel stores across Australia, a business turnover of more than $5 million a year and over 300 staff.
And the fun doesn't stop there, with Brittany also the founder and owner of Voodoo Café in Perth and Chubby Boy Breakfast and Bar in Inglewood.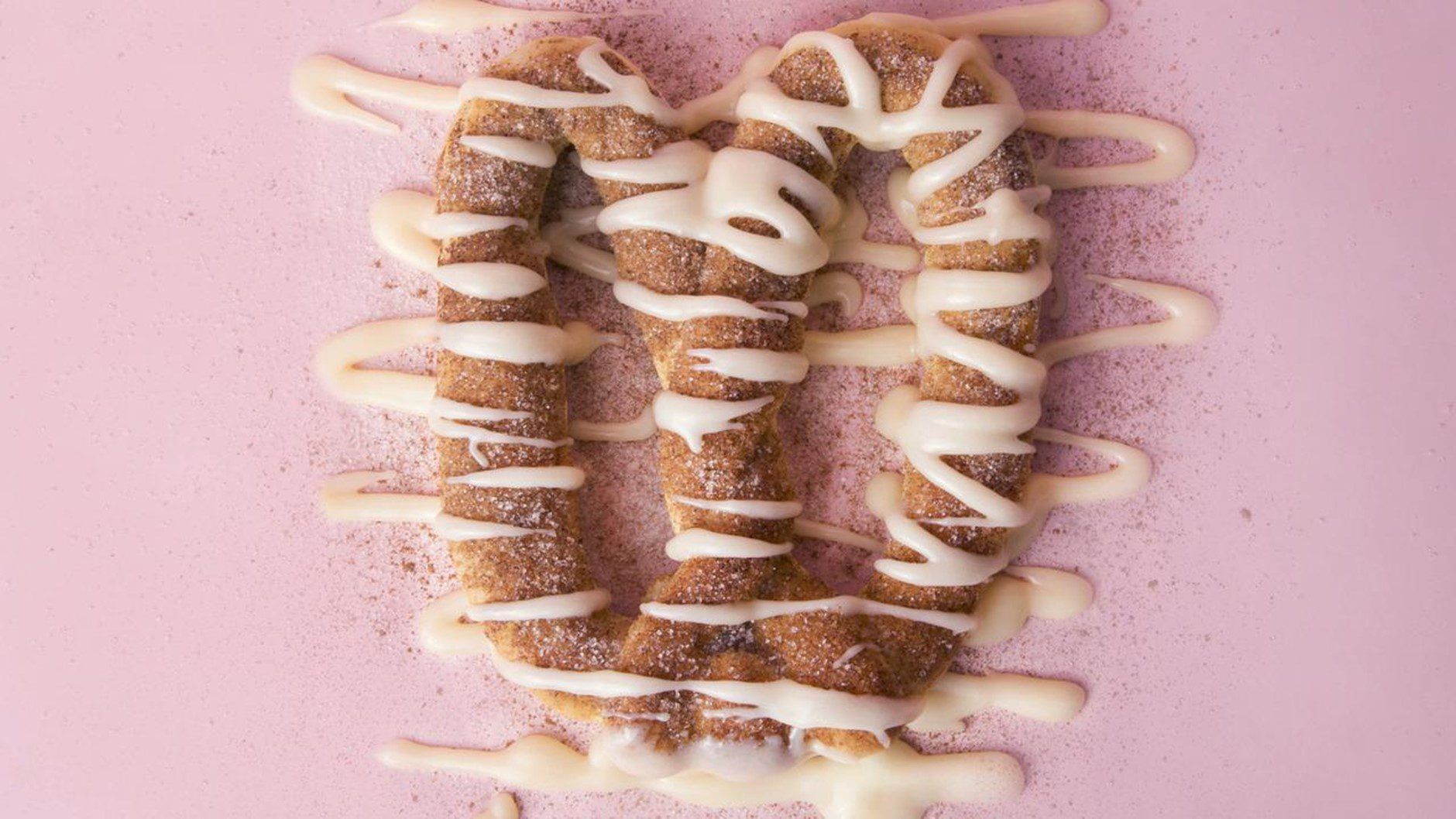 The highly popular cinnamon glazed pretzel is a crowd favourite.
Strong work-ethic
Originally from South Africa, Brittany moved to Perth when she was four years old with her Mum, Dad and brother.
"I think that's where my hardcore work ethic came from. Growing up in South Africa, it wasn't easy. The money division is enormous.'' she said.
"My parents are the hardest working humans I know, and they're smart people. I learnt a lot from them.
"When we came to Australia, I guess I didn't take anything for granted and I wanted to make the most out of all the opportunities that came my way."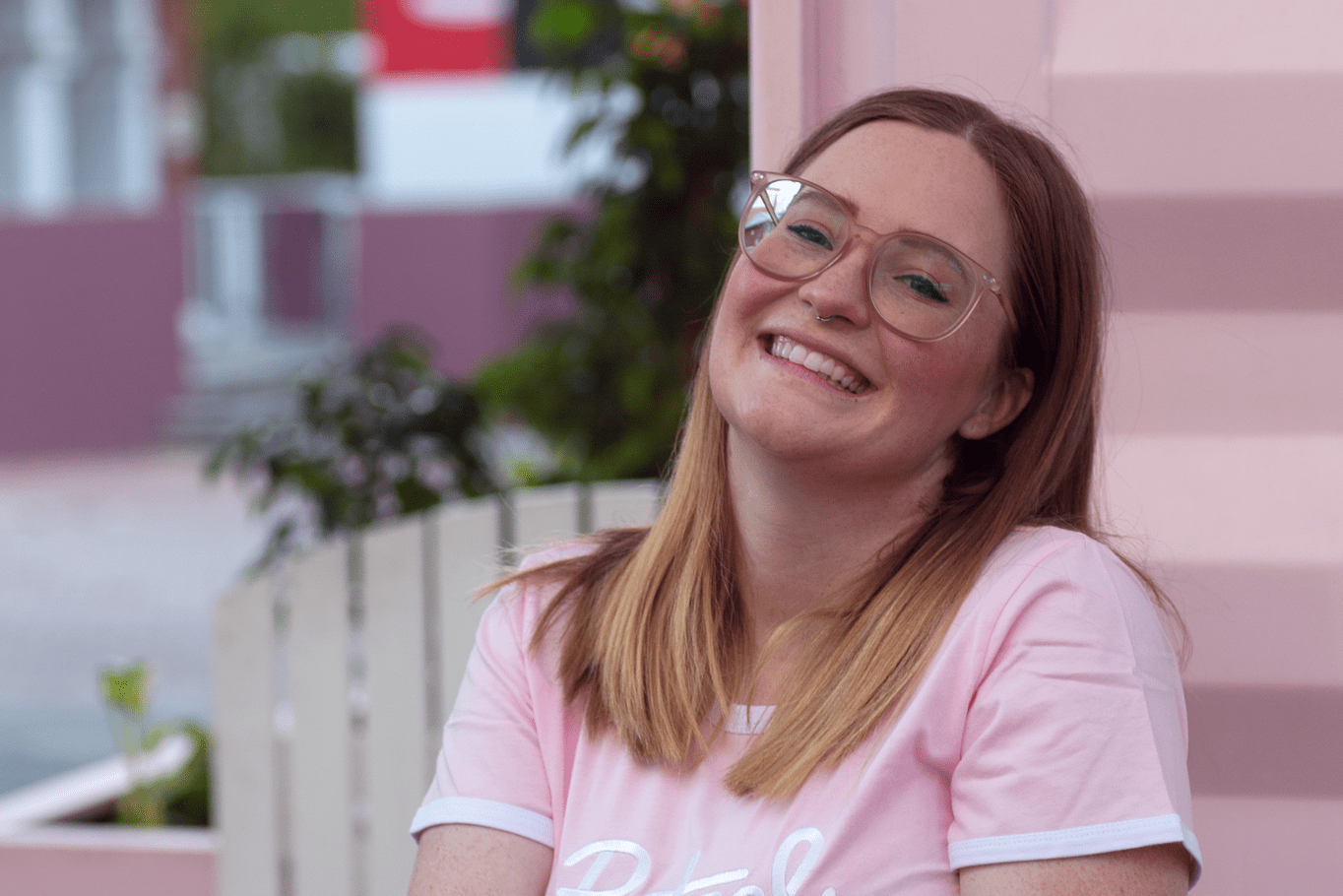 Brittany says she works hard and doesn't take opportunities for granted.
Growing up in Perth's northern suburbs, Brittany's insatiable appetite for vision and flair led her down a creative path from a young age.
From sewing, photography, painting, baking cupcakes and even making cushions, Brittany was always on the lookout for ways to keep busy.
"I started working when I was 11. At first it was just doing the local paper round, but after two years of making only $30 a week I wanted to earn more,'' she said.
When Brittany was 14, she scored a job making pretzels at a local pretzel shop in Whitfords.
"I was a very nosey child. I wanted to know and learn as much about pretzels as I could and it turns out it came in handy,'' she said.
"Years later when the owner retired and closed shop, I thought where am I going to get an amazing pretzel from now?"
Thankfully, Perth foodies didn't have to wait long.
With the owner's blessing, Brittany revived their delicious Pretzel recipe, giving it her own fresh and modern twist.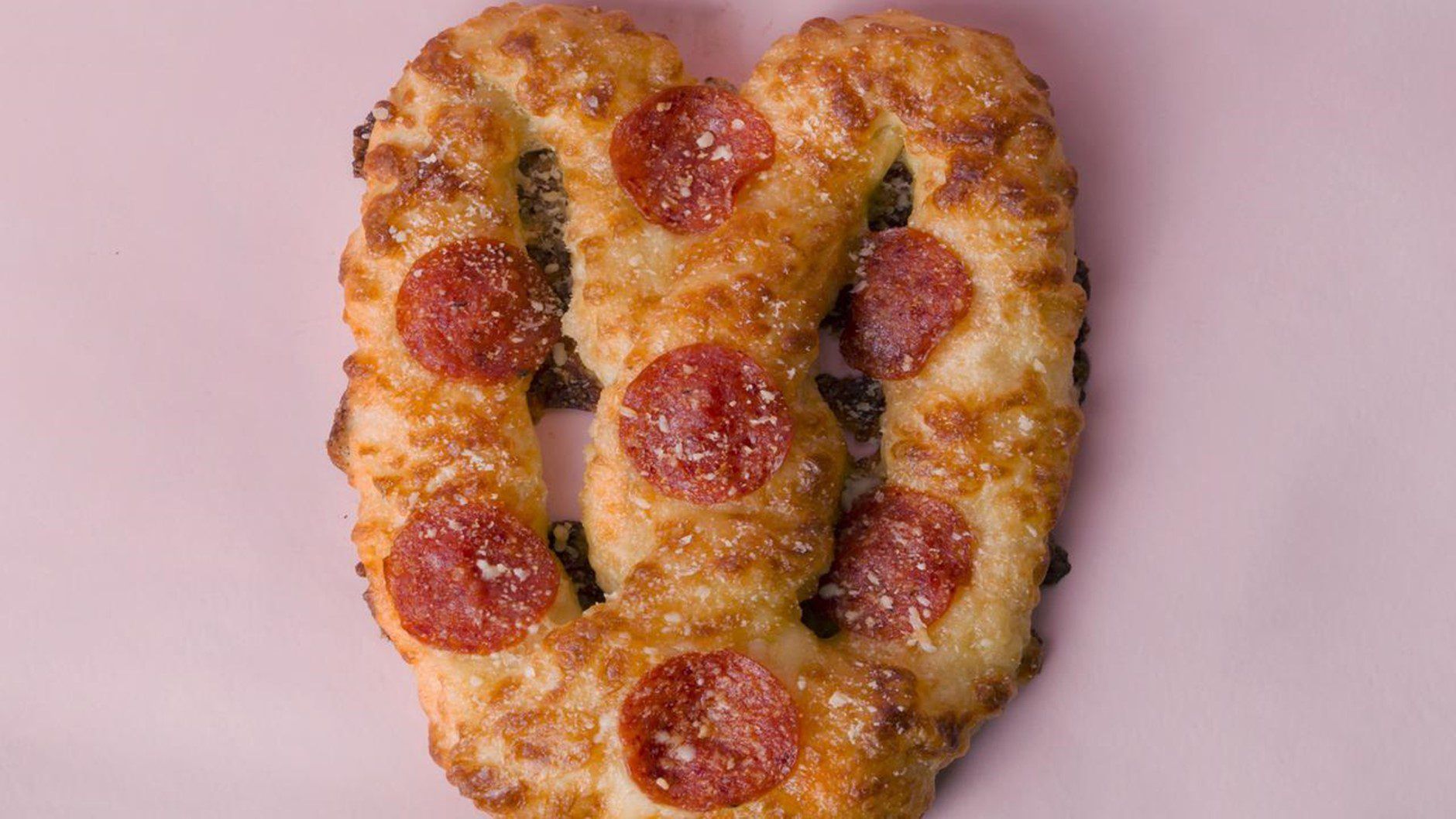 The pepperoni pretzel is one of the amazing savoury options at Pretzel Australia.
Curtin scholarship
After obtaining the highest ATAR score in WA for design in high school, Brittany was awarded a scholarship from Curtin to study Creative Advertising & Graphic Design, Photography and Illustration.
Brittany said receiving the scholarship was life changing and enabled her to save her infamous $100,000.
"While at uni I worked a few jobs in hospitality and did photography at various venues around Perth. Money is really great in hospitality, especially if you're working on weekends,'' she said.
"I was also a visual merchandiser for David Jones and sold children's balloons on eBay. I was always thinking of ways to make and save money. I love to work, but it's important to also love what you do."
Following graduation, Brittany worked as a freelance designer before sinking her teeth into Pretzel.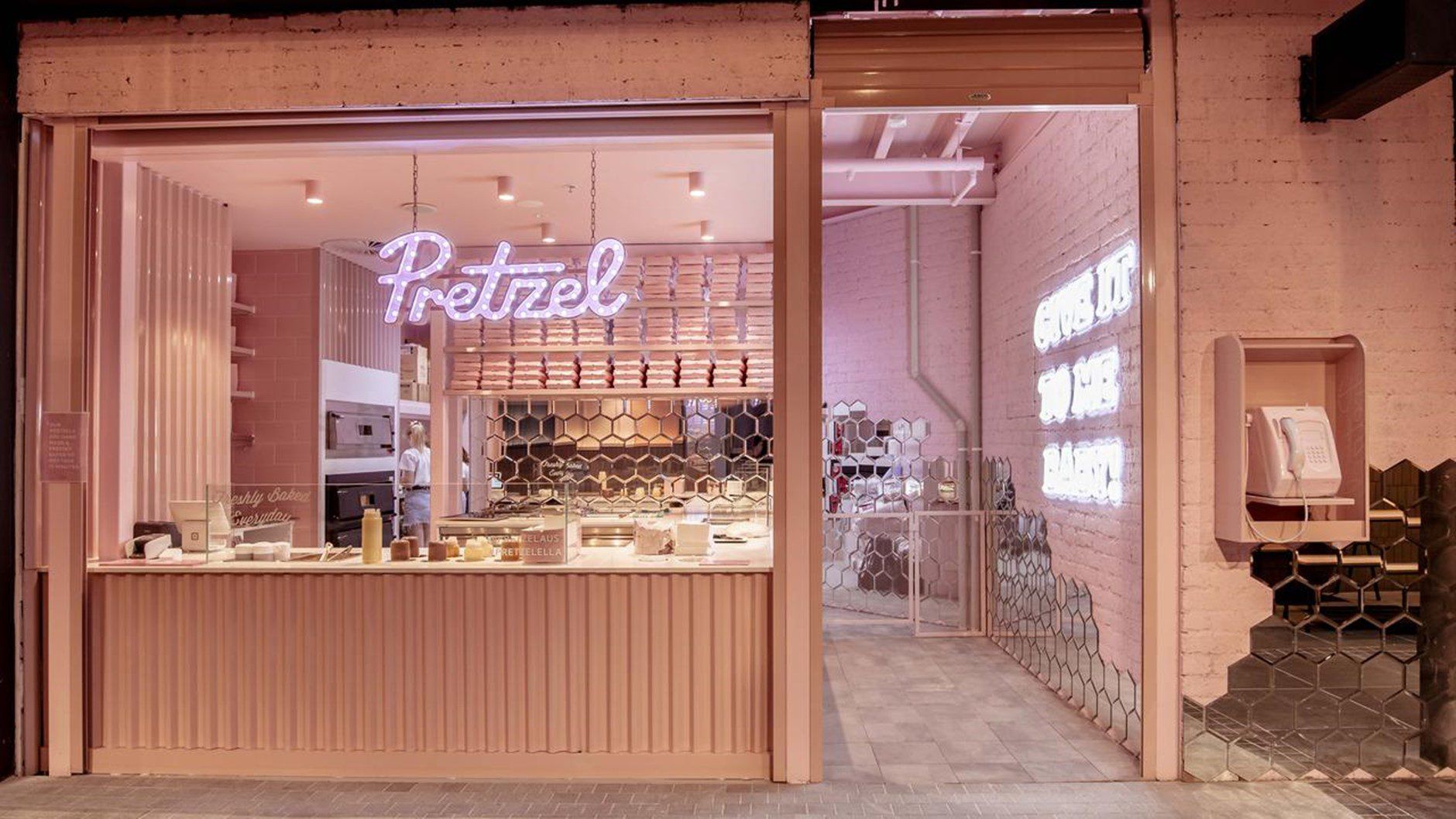 While all Pretzel stores are styled differently, each have a distinct pink vibe.
Pretzel is born
Investing all her life savings on a shipping container may seem crazy to some, but for Brittany, it was a case of no risk no gain.
"The shipping container concept came about because most venues wanted a five-year minimum lease and that was quite terrifying to me. I couldn't commit to five years and then spend a fortune fitting out a shop,'' she said.
"Fortunately, I didn't have uni debt thanks to my scholarship, and yes I could have invested it in someone else's business or put a down payment on a home, but I believed in my concept, so I invested in myself
"I secured a little spot in Northbridge for the sea container and figured if it didn't work, I'll just pick it up and move it elsewhere."
After four months, Brittany contemplated giving up.
"The first six months was probably the worst six months of my existence. It was awful. I was working 19 hours a day every single day of the week. And it was just me,'' she said.
"In those first few months I learnt the real work ethic necessary to be able to do something like this. When you challenge yourself to do something crazy it's intense but it's also a skill you gain."
In her first year of operating, Brittany opened her first Pretzel shop at Whitfords Shopping Centre.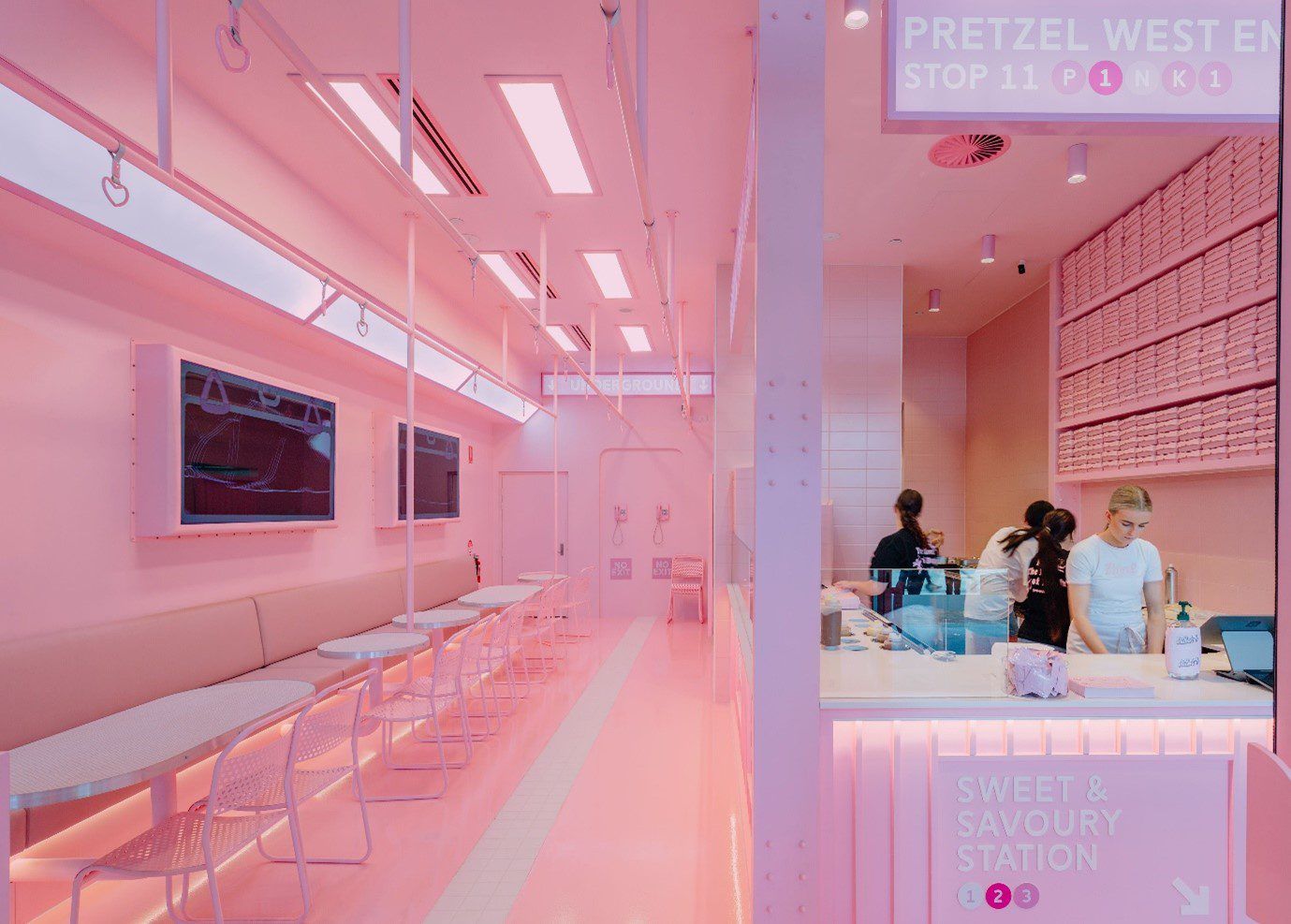 Pretzel Australia has outlets in Perth and Melbourne.
"It was really nice to open my first store in the same shopping centre where I worked as a teenager. It was great to see my journey go full circle. That was pretty cool,'' she said.
When it came to branding Pretzel, Brittany said pink was an obvious choice.
"I just thought, yeah why not? Let's make everything pink,'' she said.
"In the past pink had connotations of being quite girly and feminine, but nowadays pink is an attitude, it's the new black I always say."
Brittany said finding happiness in any moment of existence was key in her busy schedule.
"People often ask me why Pretzel? Like what problem does it solve? And I just laugh and say none. It's 100 per cent just for fun,'' she said.
"There are so many things happening in the world, and people are concerned about so much, it's nice to create a space where they can just come in, enjoy the pink interiors, eat carbs and sugar, and have fun.
"It's a vibe".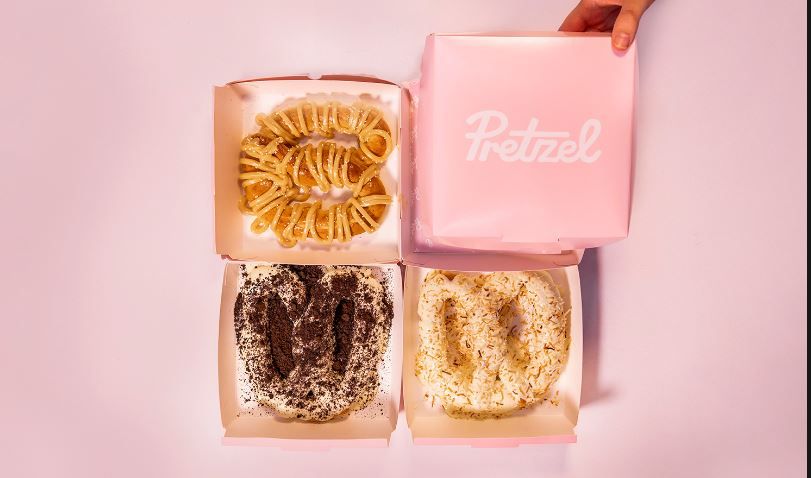 There are now 17 sweet and savoury delicious Pretzels to choose from on the menu.
When asked if she still enjoys eating pretzels, Brittany is quick to disclose her obsession.
"I can't stop eating them. I'm actually addicted to the chipotle sauce it is seriously life changing,'' she said.
"I've actually been known to sneak into my Northbridge shop at 1am in the morning, which is like five minutes from my home, and make myself a pretzel."
Driven by financial freedom and a desire to fuel her artistic side, Brittany has masterfully crafted not only a business, but a 'cult following', selling over 650,000 pretzels a year.
Not even a global pandemic could put the brakes on this growing Pretzel empire, with Brittany quickly adapting her business to meet changes in the market, with online merchandise and takeaway orders.
Secret to sweet success
According to Perth's pretzel queen, sweet success is achieved when you believe not only in your brand but yourself.
"My whole life I've always been fairly creative, so I was always pushed in that direction,'' Brittany said.
"To me, being a business owner is a representation of freedom. I don't owe my time to anyone. When I wake up in the morning, I do what I want to do.
"In saying that, my job is also intense and there is a great deal of responsibility."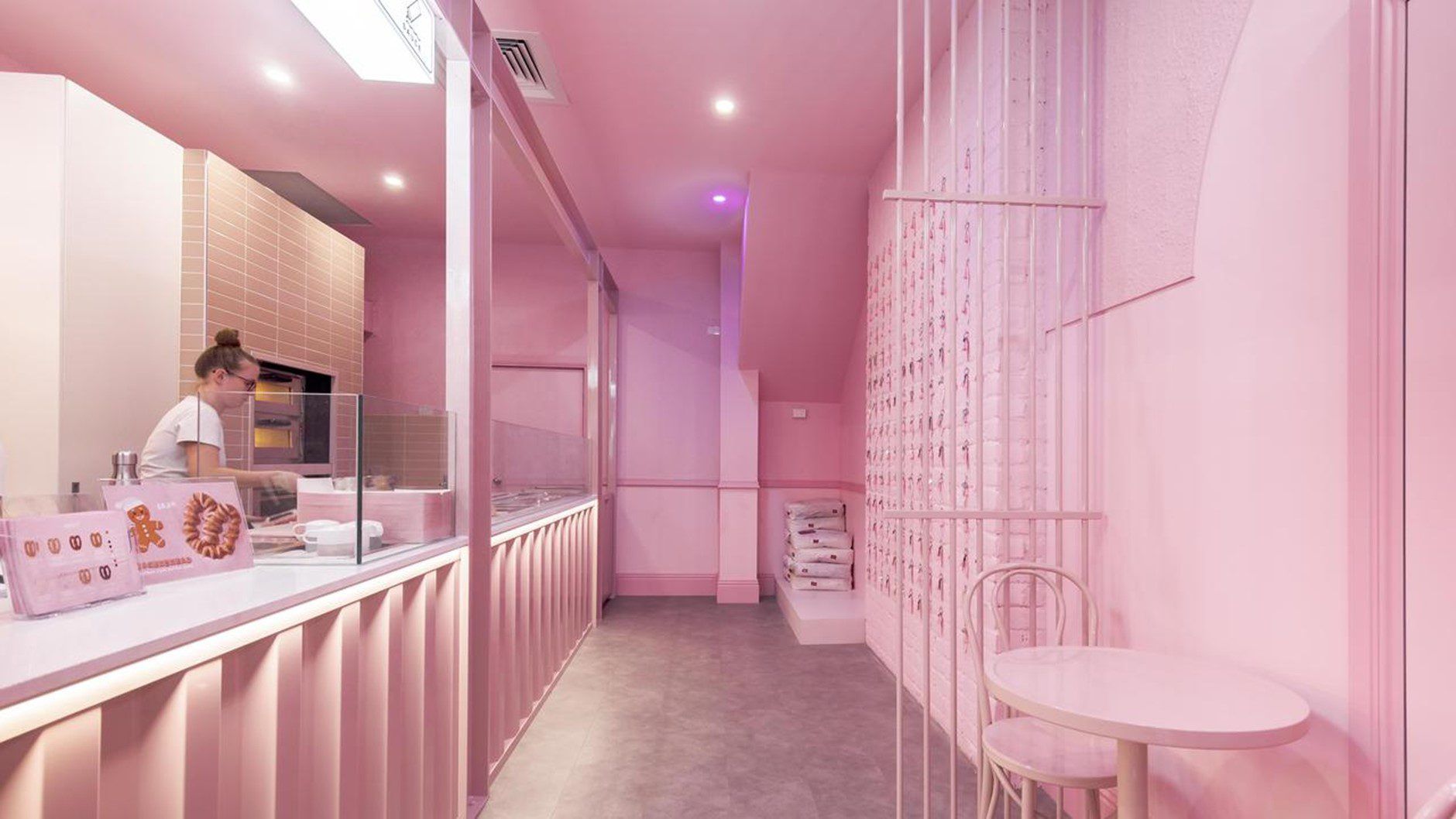 Brittany said despite the intensity of owning multiple stores, she loved the financial freedom that came with being her own boss.
From calling her staff her 'kids' to working until 3am in the morning most days, Brittany is the first to admit the pitfalls of being completely invested in her Pretzel baby.
"It's full on, and sometimes it can get overwhelming knowing there are so many people who depend on me,'' she said.
"I'm also a renowned micro-manager, so I need to work on that. But I love it, and I love my kids."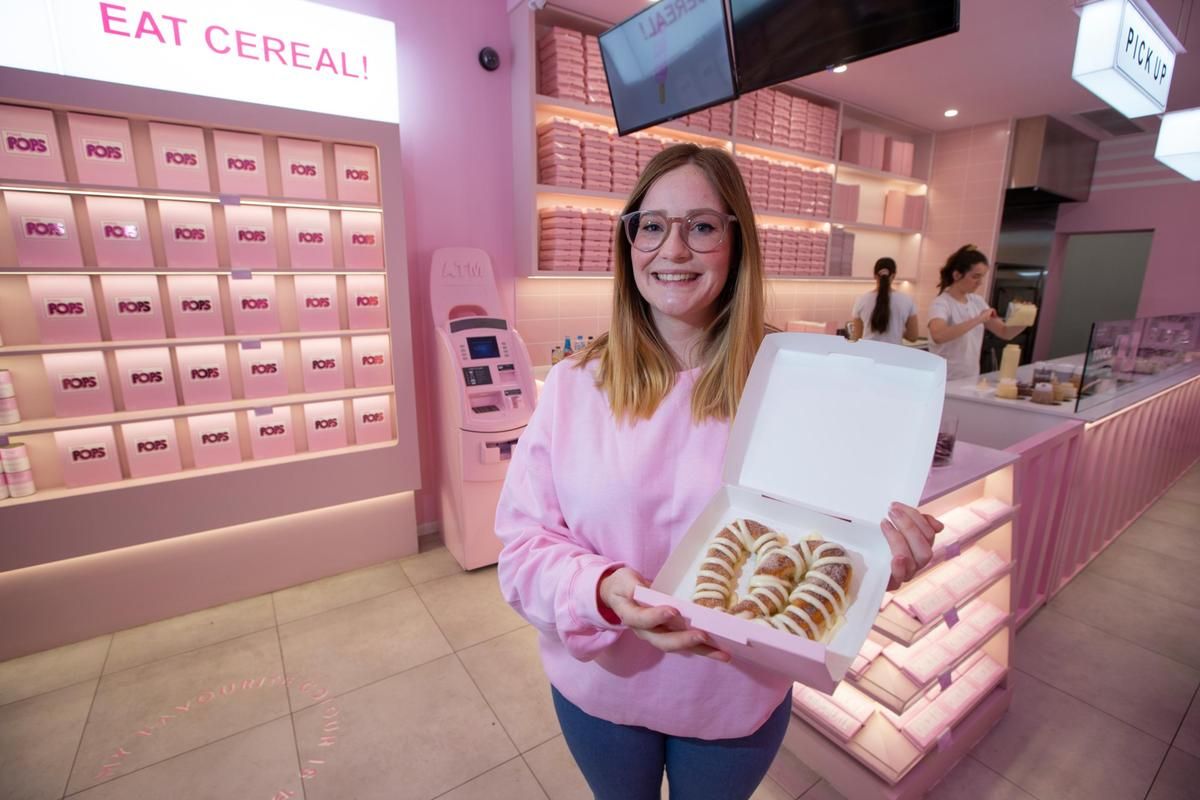 Anyone for a Pretzel? Brittany has plans to expand to 78 stores globally by 2027. Photo: Andrew Ritchie / Community Newspapers.
For those wanting to venture out on their own, Brittany had some words of wisdom.
"Know your brand and don't kid yourself,'' she said.
"If you've imagined your office before you found a product, don't do it. This is not for you."
At the end of the day, Brittany said if you had faith in your product and yourself and you were prepared to put in the elbow grease then you were halfway there.
But it isn't all hard work and no play.
In her downtime, Brittany said she can't resist a good boogie.
"You'll often find me in Northbridge on Friday and Saturday nights. Why go to the gym, when you can go out with your friends and have a good dance?'' she asked.
"I also love to travel. I'm obsessed with Tokyo. So much so, one of my stores in Melbourne has a Tokyo themed interior."
Along with Perth's seventh Pretzel store due to open at the end of the year (location TBA) Brittany is also getting ready to expand internationally with her dream to have 78 Pretzel stores around the globe in the next five years.
___
Subscribe to Commons
Subscribe to Commons
Read more stories