More than just medals: Paralympian Robyn Lambird on the future of elite athletes
19/10/21. By Luisa Mitchell.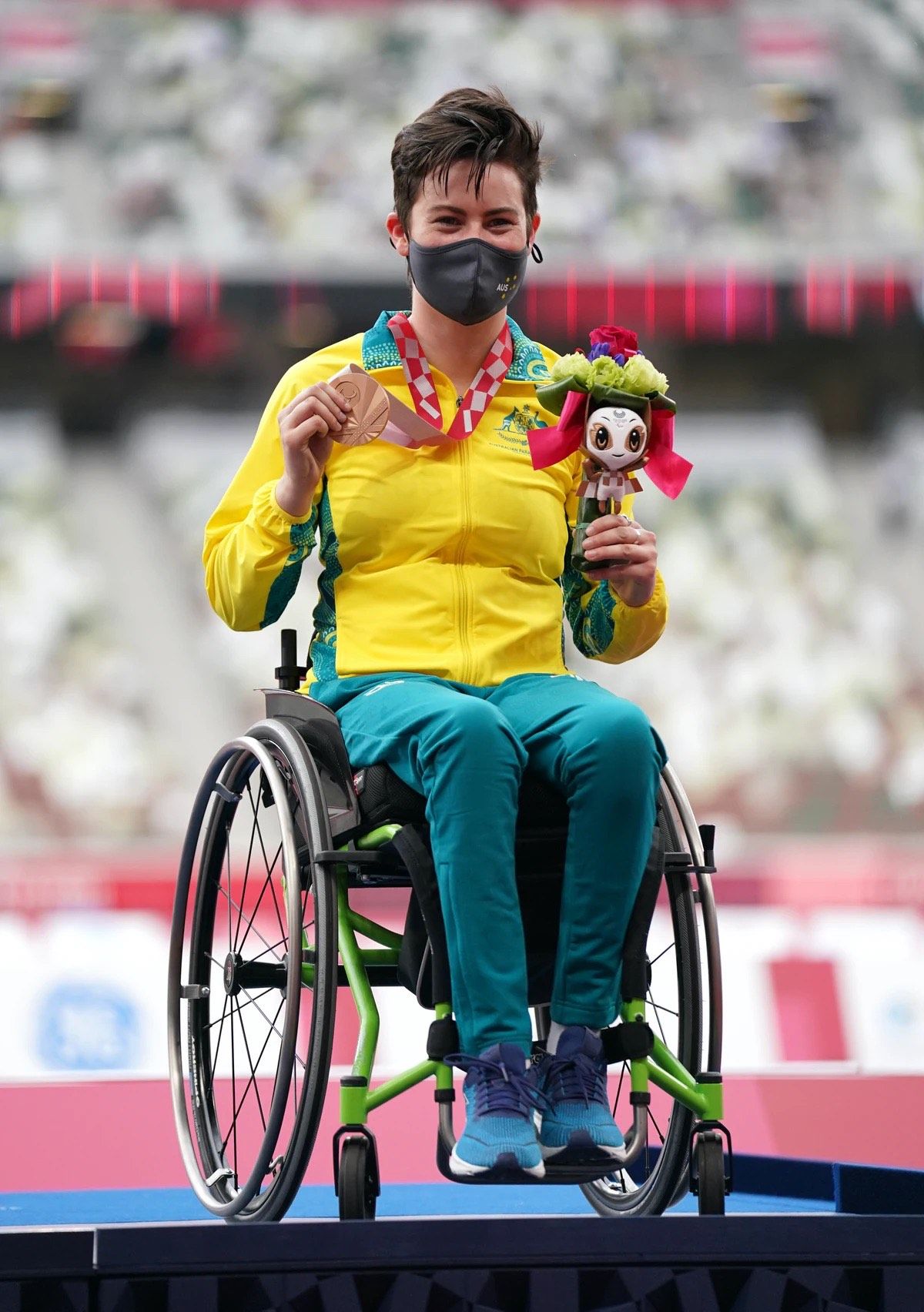 Robyn Lambird wins Bronze at the Women's 100m Sprint in 2020 Tokyo Paralympics. Photo supplied by Robyn Lambird.
Robyn Lambird is studying a digital and social media degree at Curtin University. They are also an elite wheelchair sprinter and recently won bronze in their debut women's 100m sprint at the 2020 Tokyo Paralympics.
But Robyn is more than just an athlete at the top of their game. They're also a champion for disability inclusion, queer visibility, and a lover of fashion and "all things vintage." With almost 22,000 followers on Instagram, they're acutely aware of the power they hold to make positive change and to stand for something bigger than themselves.
Tell me a little about yourself and how you first got involved with your sport?
I am an elite athlete, disability advocate and a digital content creator, studying at Curtin. I first got involved in sport in my early teens after I had a major operation and was immobile for some time. Originally it was just to regain my fitness and strength and I started out playing social wheelchair basketball. I then went on to play wheelchair rugby for Western Australia before going to a 'para come and try day'. I soon became immersed in the world of wheelchair sprinting.
Why do you do what you do? Why are you a Paralympian?
For me wheelchair sprinting and the journey towards the Paralympics has always been about two things. Firstly, challenging myself individually to live the life of an elite athlete and pushing myself to deliver on all the things necessary to compete on an international stage. Secondly, it's about using that stage to positively advocate for my community and to tackle some of the negative perceptions of disability that exist within our society.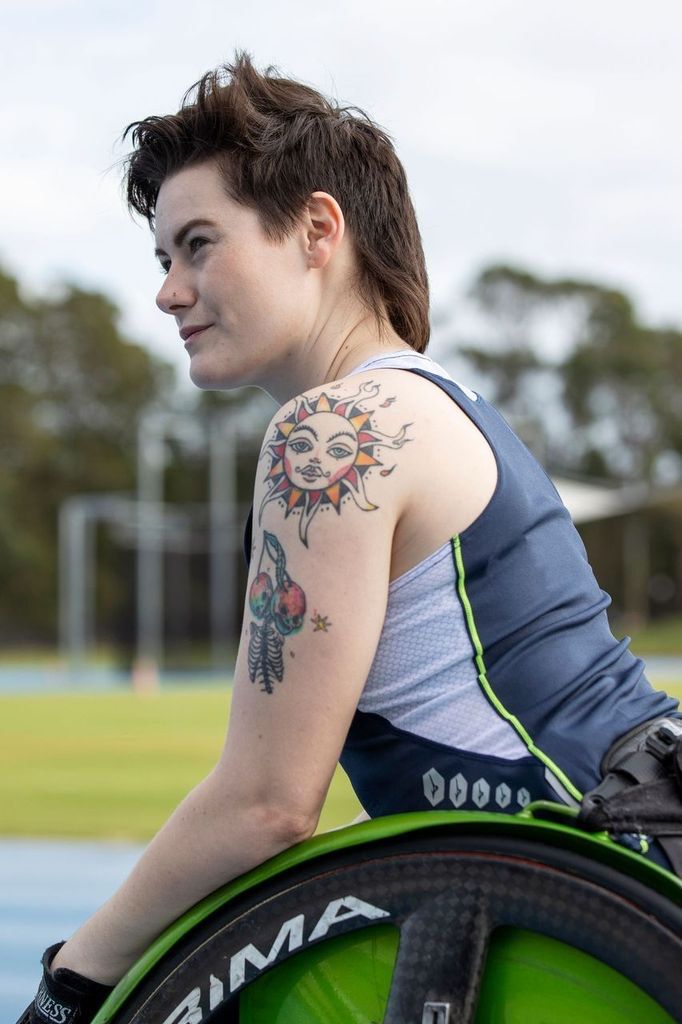 Robyn Lambird training for the 2020 Tokyo Paralympics as a wheelchair sprinter.
Today's elite athletes seem to have changed over the years to become more than just symbols of athleticism, but also individual people who often use their spotlight to stand for social justice issues or other causes. What do you stand for?
I definitely think there are a lot more opportunities these days for you to use your platform as an athlete to stand for something bigger than just sport if you want to, especially within the Paralympic movement. On one hand, as an elite athlete living with a disability, I want to show my community that if you have a dream or a goal that you want to achieve, that that is worth pursuing, and that you shouldn't give in to those who tell you "you can't" because of your perceived impairment. And on the other hand, I want to emphasise that if you are living with disability, you shouldn't have to be a Paralympian or be living an extraordinary life to feel valued or represented. One in five people within Australia have some form of disability, and that minority deserves to be seen and included within all aspects of life.
What was the 2020 Tokyo games experience like, especially in light of the COVID-19 disruptions?
We were all a little amazed as to how well they managed to pull off the games despite all of the current challenges. Everyone from the officials to the volunteers worked so hard to make it the best experience it could be. The Australian Paralympic Committee also went above and beyond to keep us safe, and while that meant that we had less freedom than usual to explore Japan or even the village, it also meant we had such a supportive and close-knit team environment over there. You really felt like you had the whole mob behind you for the entire experience.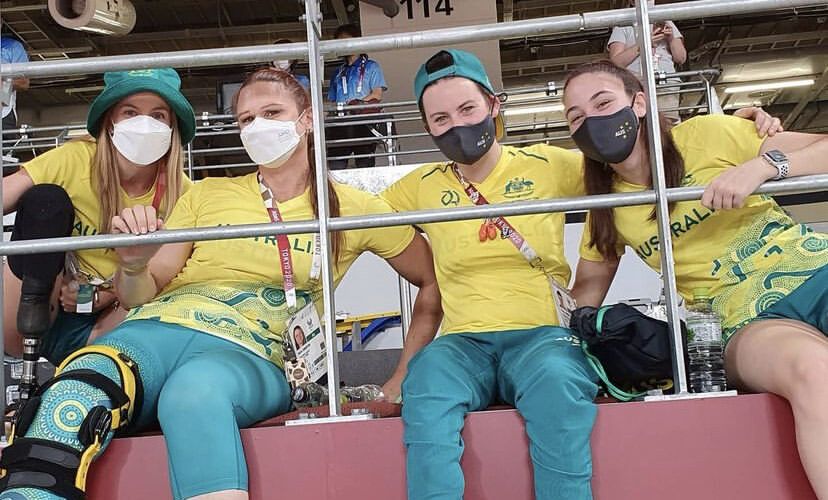 Robyn (third from left) with other Paralympians in Tokyo.
The topic of athletes' mental health has been on everyone's lips lately. How has your mental health been impacted by this career and how do you try to stay mentally well?
There can be a lot of pressure both physically and mentally when you are living this lifestyle. I try to look after myself by surrounding myself with people who see me as more than just an athlete, as my performances on the track are just one aspect of who I am and my success. Sometimes that's easy to forget in the heat of it all, so it helps to have those mates and family members who can remind you of it. I've also worked pretty hard to develop my passions outside of sport, so that athletics doesn't feel like my whole world.

What is the biggest lesson your Curtin studies have taught you and what's the greatest impact you would like to make next in your career?
I've learnt so much about how different communities can harness the powers of the web to create the change they wish to see in the world, and while things like social media definitely have their drawbacks, I've been exposed to how much good can be achieved. That gives me a lot of hope that across my career I can play a part in driving my community forward.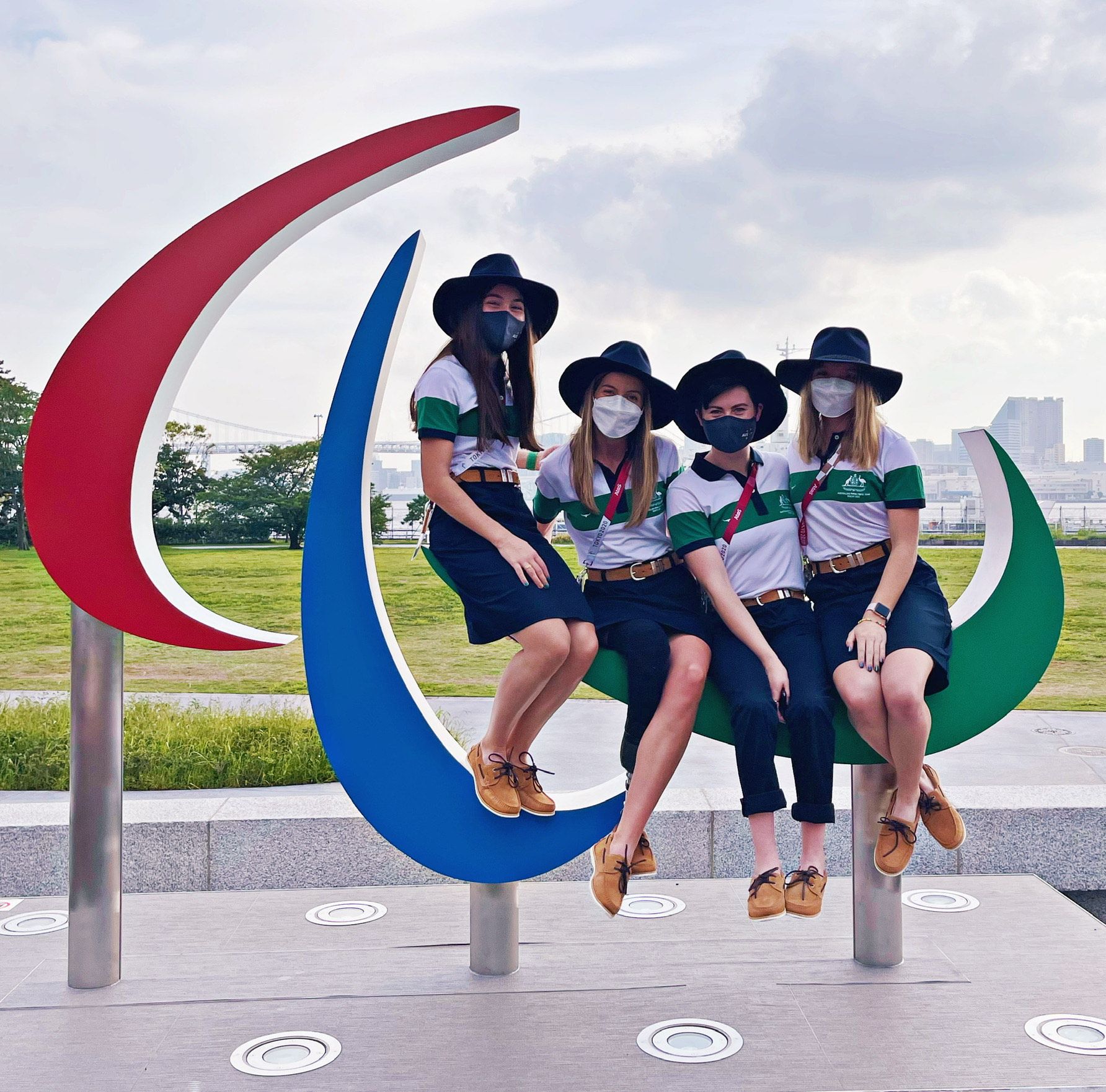 Robyn (third from left) with friends in Tokyo.
Speaking of, how do you manage a balance between sport, studies, work and everything else? Is there a key to "having it all"?
[Laughs] It's certainly a challenge and a lot of the time it feels like a bit of a juggling act! I am extremely lucky to have a great group of individuals around me that do a lot to help me manage it all. Things like signing up for the Elite Athlete Program have really helped because it gives me a little more flexibility. But in general, I think if you are doing things you are passionate about, you find a way to make it all work.
What did you hope to achieve when you entered the 2021 Paralympics?
As it was my Paralympic debut I was just hoping to push to the best of my ability and to make sure I did everything possible in the lead up to the event to ensure I could be in a race I would be proud of. I had a few issues with nerves and things at the World Championships in 2019, so I put in a lot of work to prepare myself mentally for the games and I think that really paid off. To be able to step on the podium at my first games was an absolute dream come true.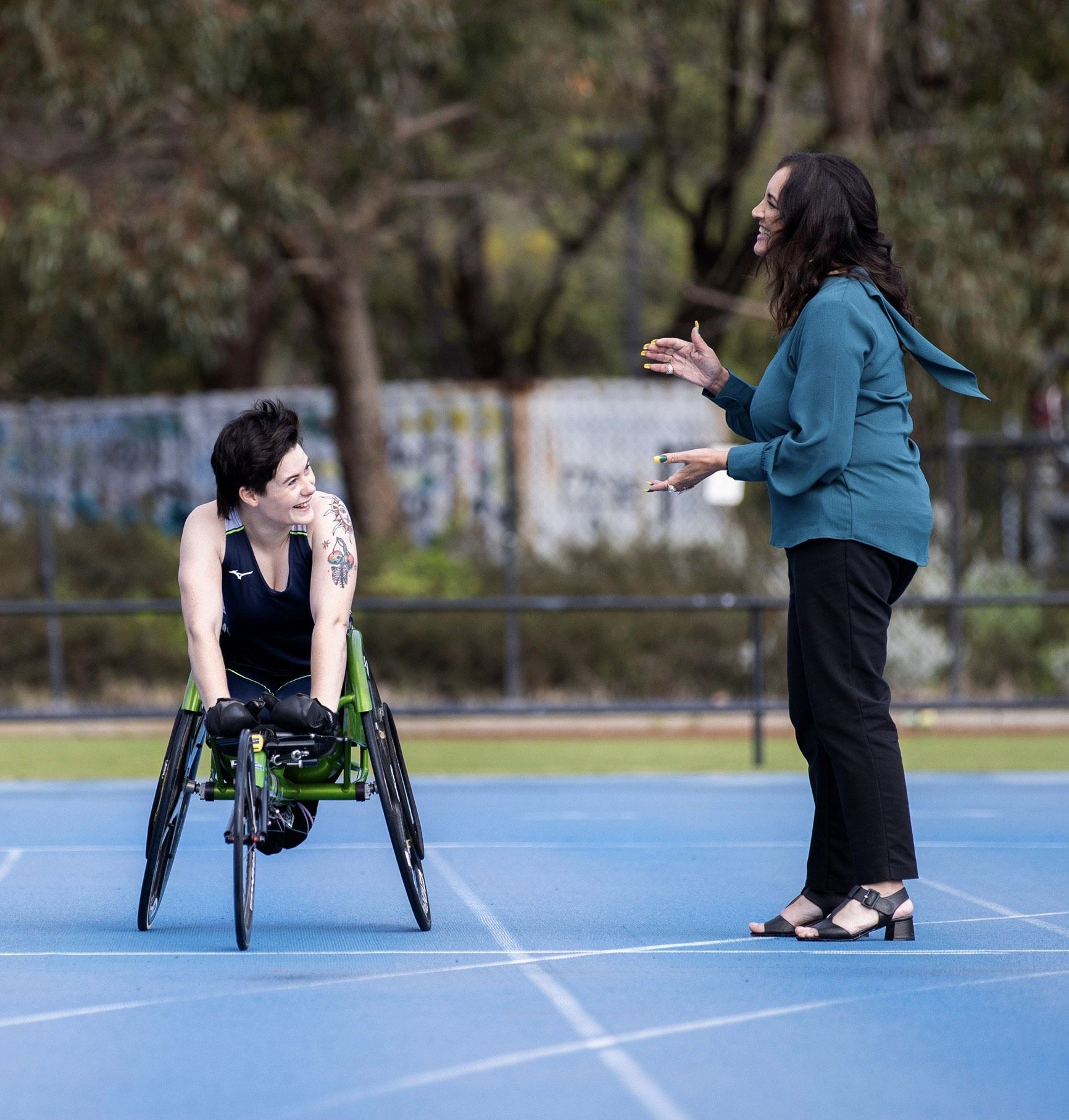 Robyn says they couldn't have achieved their goals without their coach, Blanche Herbert (right).
Why are the Paralympics important and why do you think people should continue to watch the games?
I just think it should be supported in the same way as any elite sport. As athletes we are continually pushing ourselves and our bodies to the limits every day to put on an absolute show at the Paralympics and I hope that's something people can continue to get behind. The Australian Paralympic mob is full of incredible human beings that inspire me in so many ways, whether it's in their incredible feats of athleticism or in what they stand for outside of competition. I think Australia could gain a lot by following their journeys.
Follow Robyn's journey on Instagram.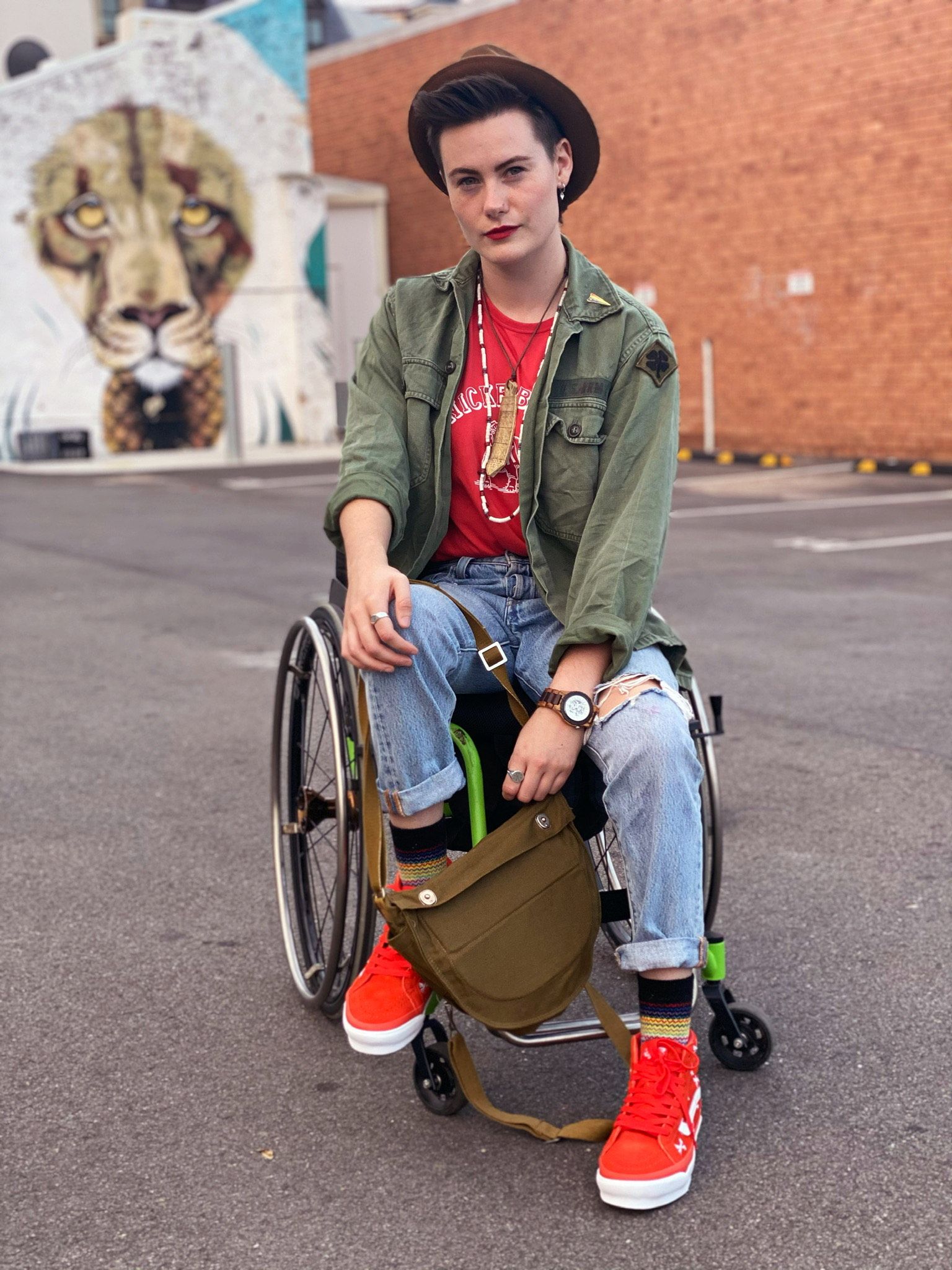 Robyn is spreading a message of inclusion and visibility, because as they say, "you can't be what you can't see".
___
Subscribe to Commons
Subscribe to Commons
Explore more information featured in this article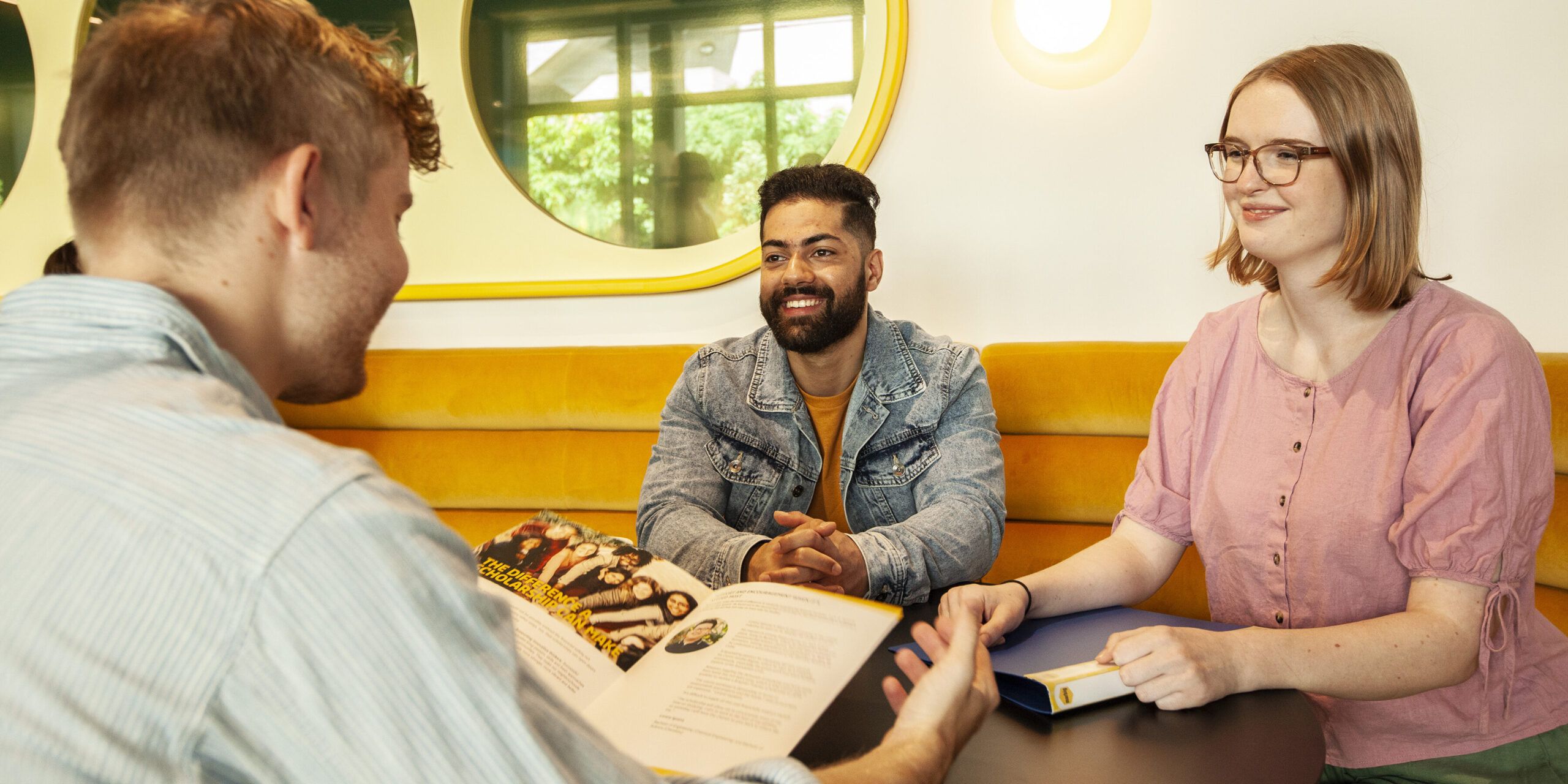 Support students
The Curtin Cares fund was launched in 2020 to help support students, nurses and teachers during the ongoing Covid-19 crisis. Now, it continues to provide assistance for students at Curtin across various disciplines. You can give to students who may be experiencing financial hardship today.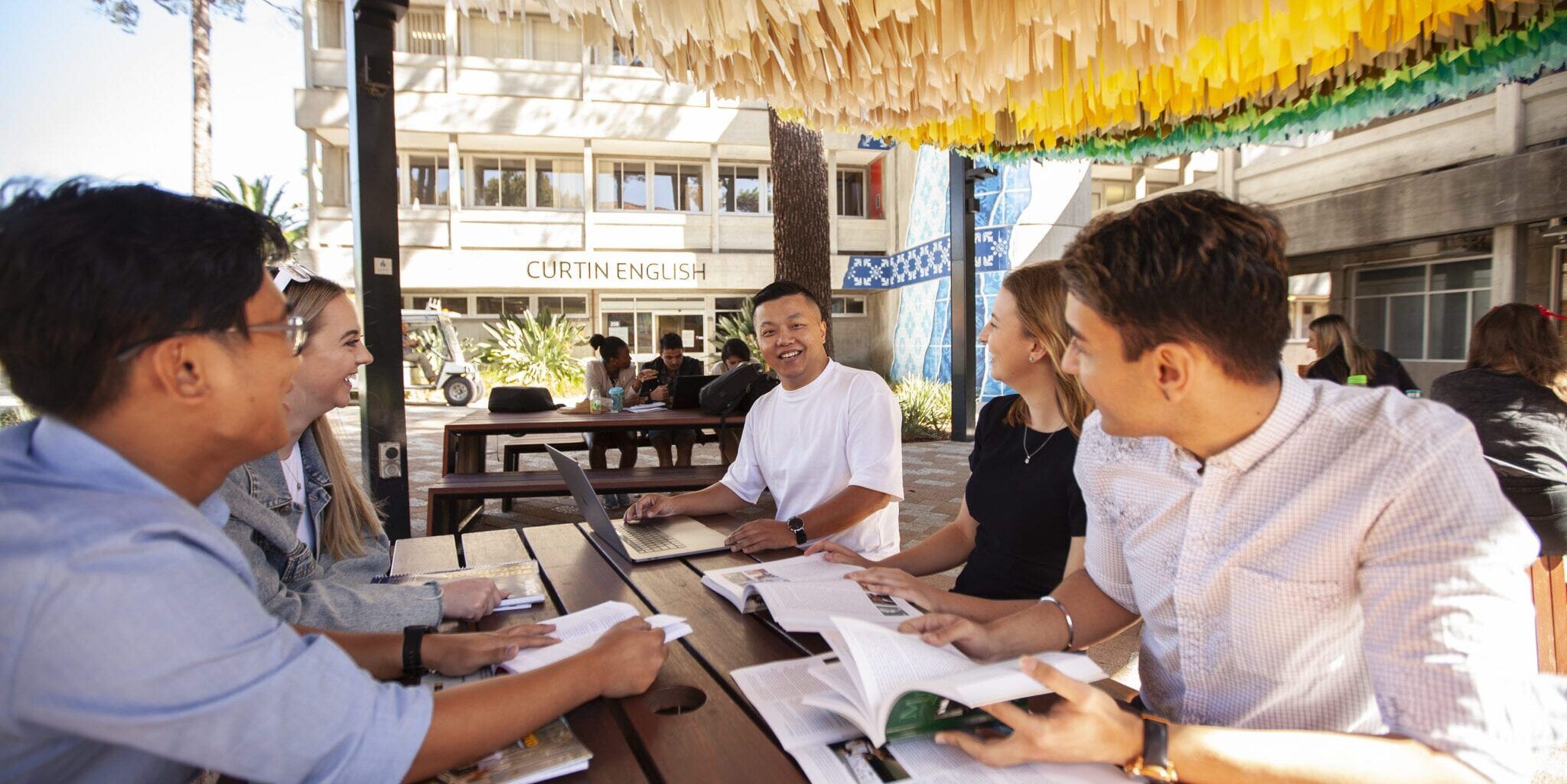 Our Humanities community
Through the humanities, we learn about the world around us, ethics, human rights and issues that relate to and challenge our own beliefs, values and assumptions. Find out more about our Humanities community.