Oscar worthy visual effects mastermind brings cinematic magic to life
01/11/2022. By Carmelle Wilkinson.
Share this article: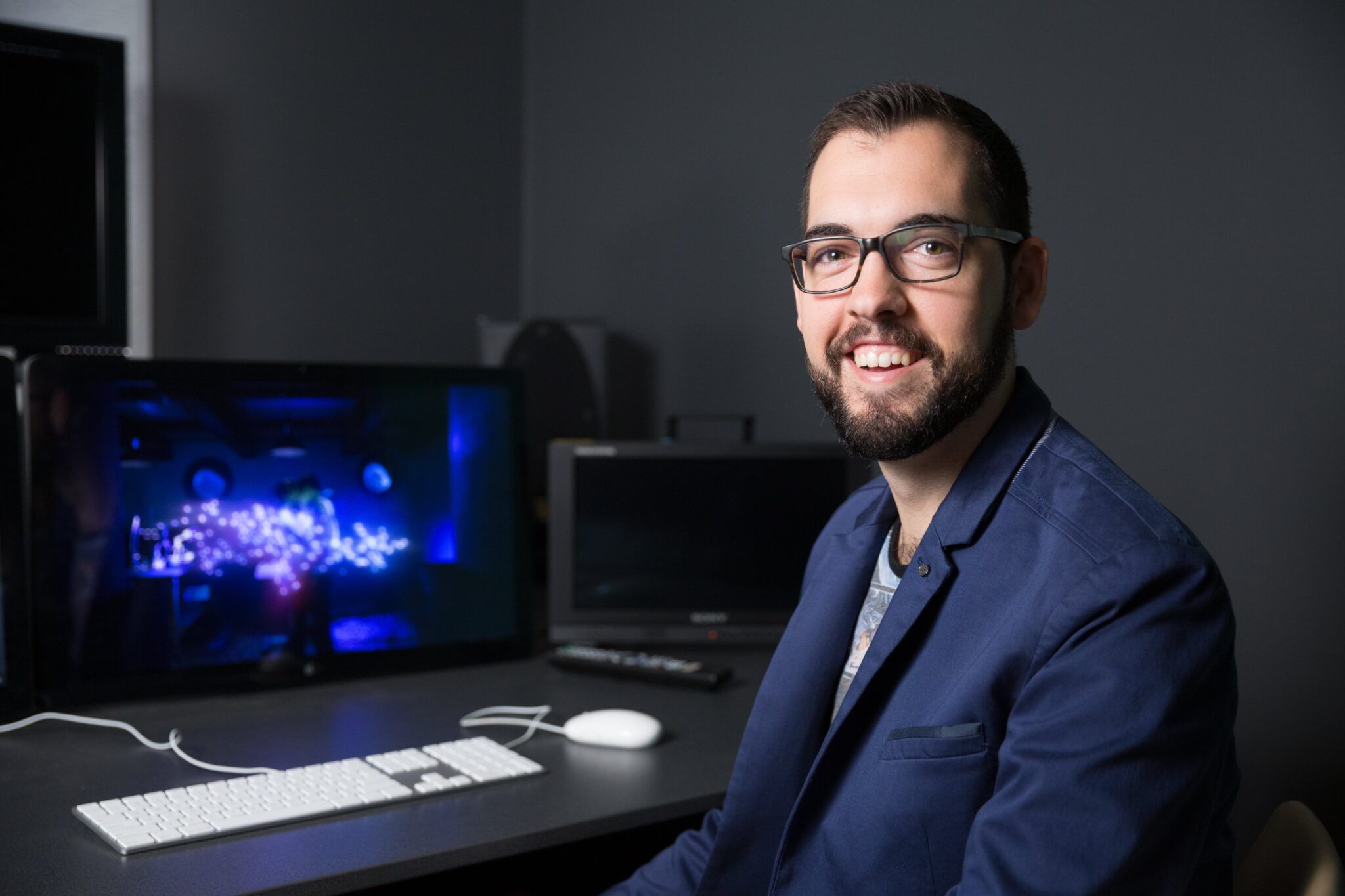 Brendan Seals is a visual effects supervisor at Luma Pictures in Melbourne.
A great film with awe-inspiring visual effects does more than entertain or fill seats at the cinema.
It has the power to capture hearts and change lives.
Most of us will never forget witnessing the underwater assailant Jaws terrorising swimmers at the small coastal town of Amity.
Or the rush of emotions we felt when Elliot's bicycle with E.T piloting in the front basket lifts off the forest floor and soars across the moon.
Like many, Curtin humanities graduate and Luma Pictures Visual Effects Supervisor Brendan Seals was spellbound by these beloved blockbusters and iconic cinematic scenes.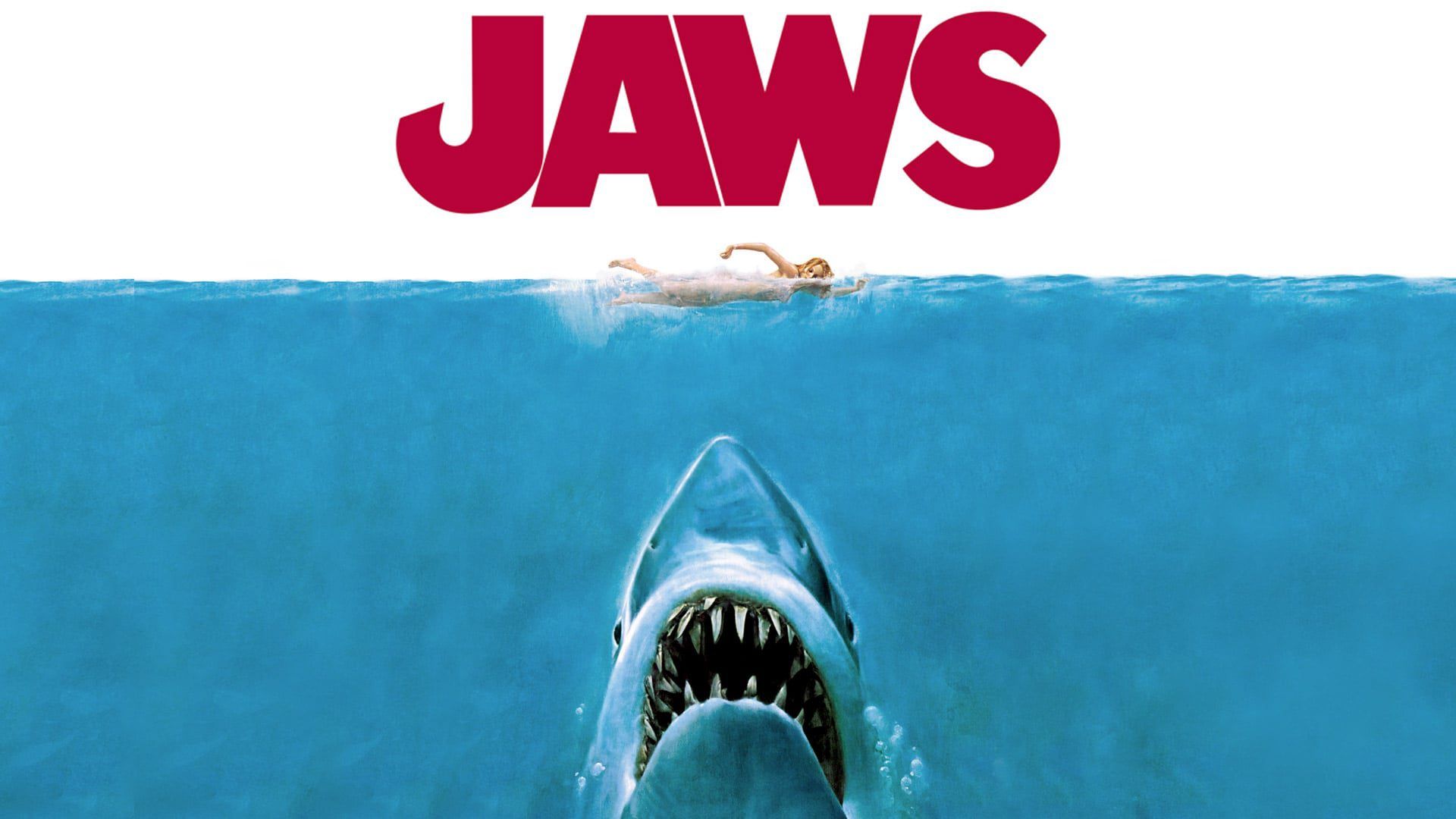 Movies like Jaws and E.T had a profound effect on Brendan and his future career journey.
"Growing up in that golden era of classic movies like E.T and Jaws was incredibly special," he said.
"As a child you don't understand or appreciate that what you're seeing on screen is actually the power of visual effects, and you feel like you're actually there.
The magic of cinema captivated Brendan, and in the years that followed, he became more enchanted with the craft of filmmaking, idolising industry greats such as Steven Spielberg and George Lucas.
Brendan recalls lining up for hours at Hoyts to watch the latest Lord of the Rings Triology and blowing his weekly pay check at Video Ezy on the new releases.
"I got my hands on a camera when I was about 15 and that's when my interest really took off," he said.
"I started to make short films with my friends and would put the lightsaber in our re-enacted Star Wars scenes myself."
Passionate about filmmaking and a sucker for sci-fi, Brendan has now worked on some of Hollywood's biggest action films – including Thor, Avengers: Age of Ultron and Spider-Man: No Way Home, which was nominated for an Oscar earlier this year.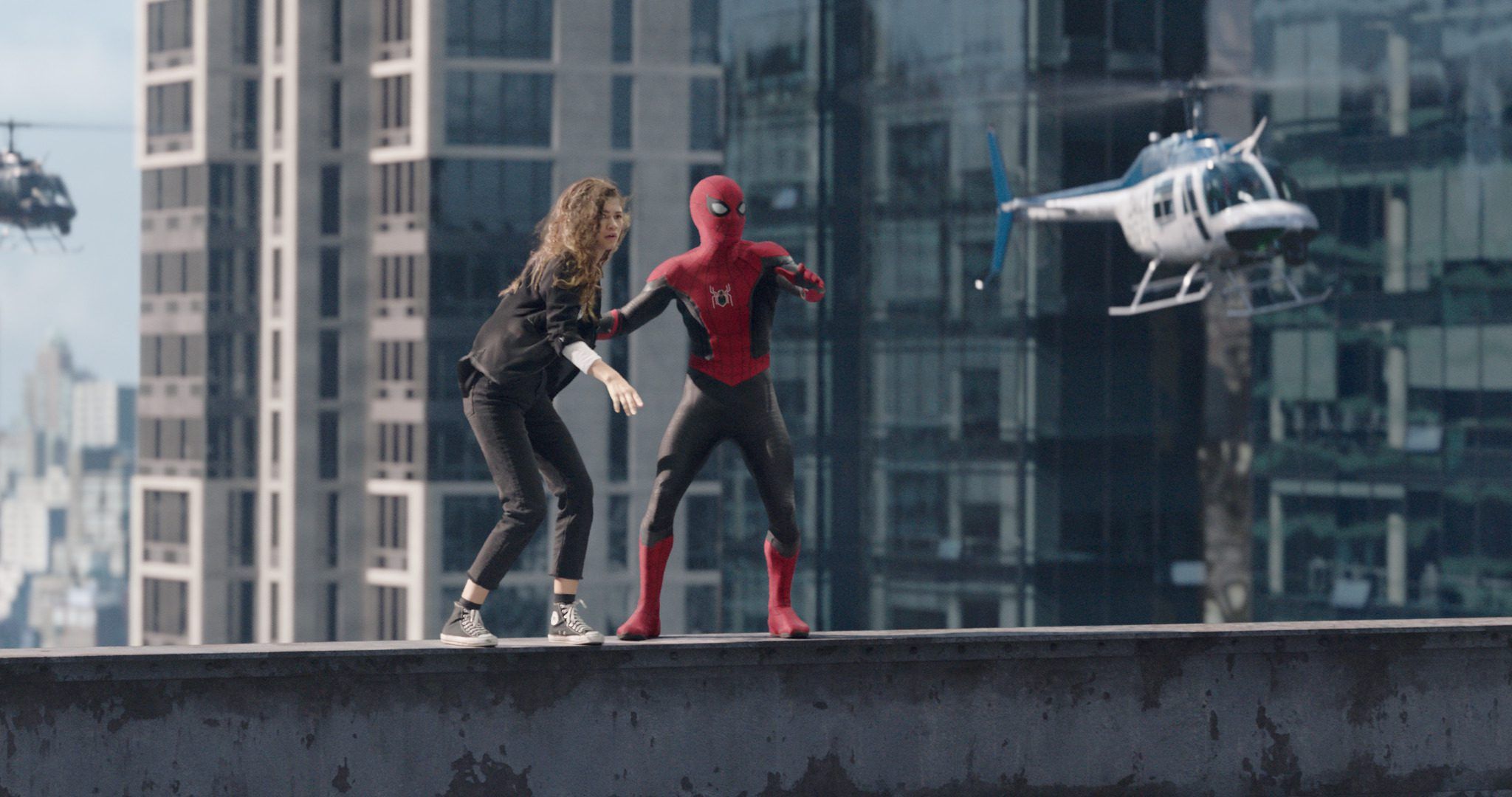 Spider-Man: No Way Home.
With a keen eye for conceptual design, lighting and composition, masterfully manipulating scenes into existence is Brendan's superpower.
As one of the many talented artisans, Brendan helped craft some important aspects of Spiderman, using visual imagery and visual effects to create a powerful connection with audiences.
"Visual effects are best when they work in combination with everything else,'' he said.
"When done correctly they should be seamless and complement the storyline, adding the finishing touches to a director's vision."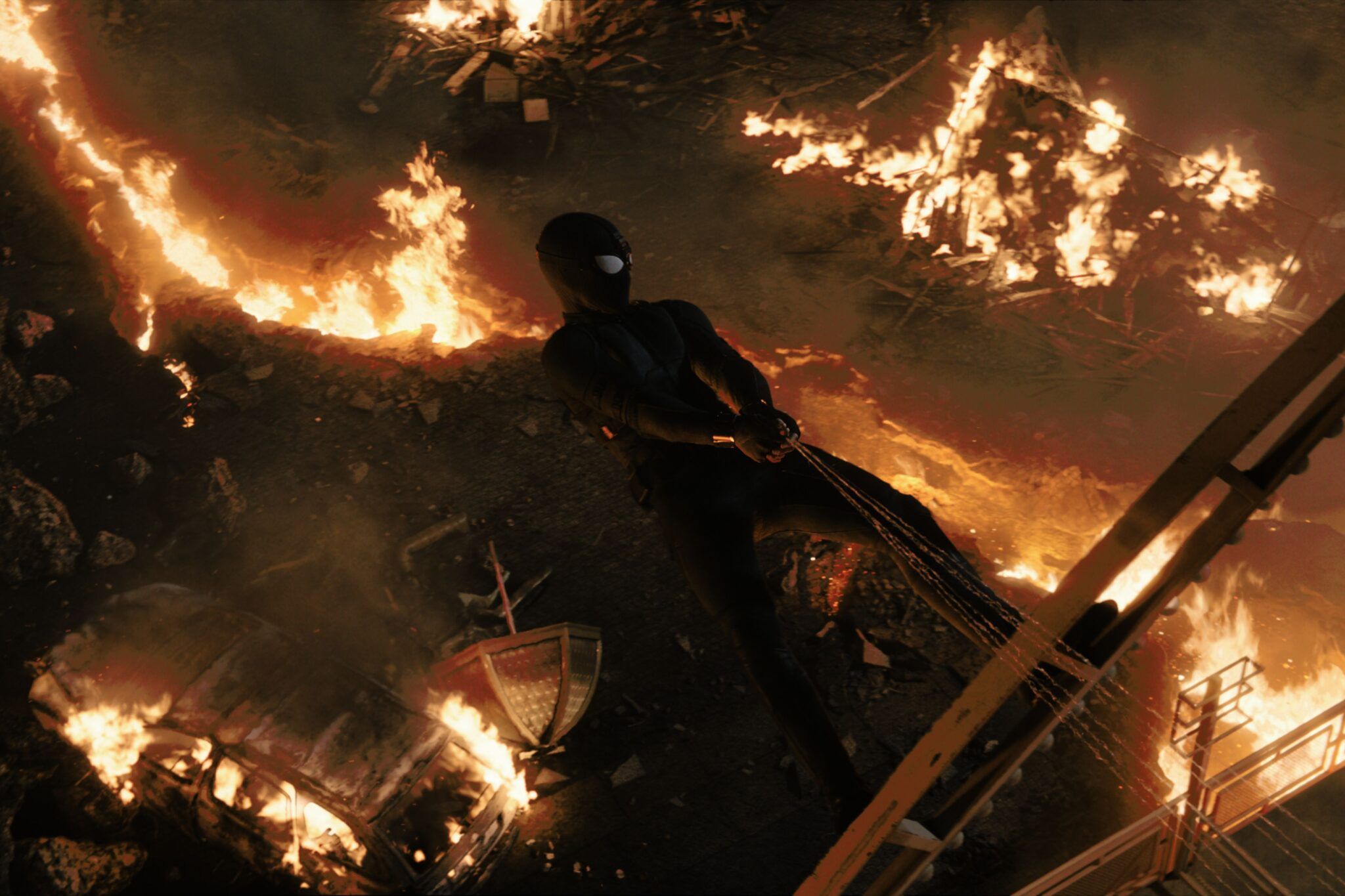 Visual effects in Spider-Man: No Way Home.
Following graduation from Curtin in 2007, Brendan worked for Mapability, an animation studio, which provides 3D visualisation for mining projects.
However, his first encounter with visual effects didn't happen until he met Steve Vojkovic from Perth postproduction company Boogie Monster a year later, who gave him his foot in the door.
"It was here that I gained a start in the industry and learnt a great deal of knowledge about animation, lighting and compositing,'' he said.
"Steve was also incredibly skilled, having worked on big feature films like King Kong."
After proposing to his wife in 2012 the pair packed their bags and relocated to Sydney.
But their stay in Sydney was short lived, with Brendan landing a job at Luma Pictures in Melbourne just five weeks later.
Enduring 262 days of lockdown during COVID-19 was no easy feat, but Brendan took it in his stride, diving into his work and spending quality time with his young family.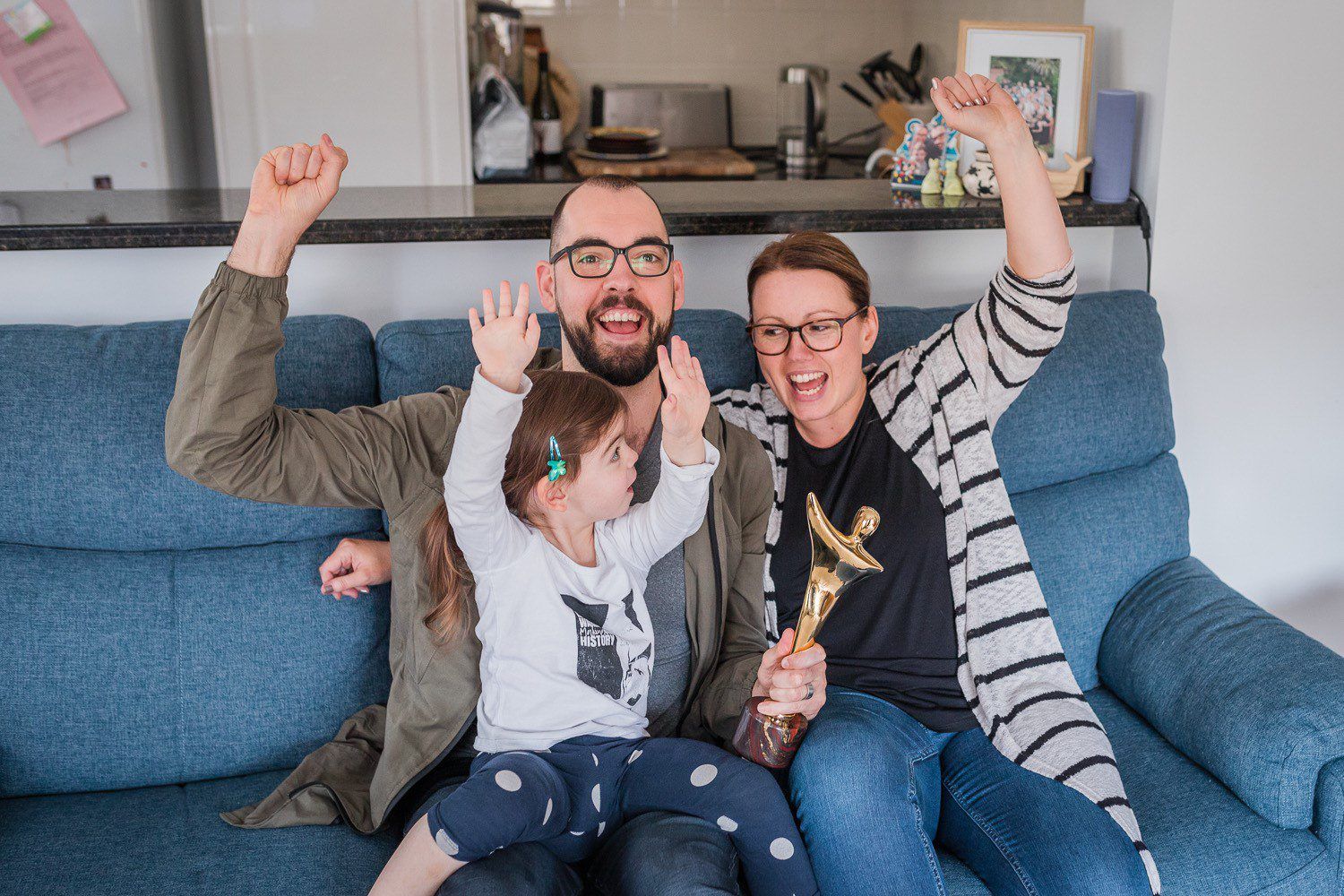 Brendan enjoys spending quality time with his family.
"Our kids have grown up seeing me at home and have watched me work on these incredible blockbusters. It's interesting to see how much they've picked up on and how savvy they are when it comes to films,'' he said.
"Our six-year-old daughter takes great pleasure critiquing every film we watch on family movie nights, and our son is obsessed with the life action Spiderman movies, which is interesting because it's quite visually demanding and the content is beyond his years."
With today's audiences craving more tricks and wizardry, Brendan said visual effects teams were constantly evolving to meet technological advancements.
"A lot has changed in the industry just in the last 10 years alone. For one, there have been huge advancements in the creation of digital characters, such as Gollum in The Lord of the Rings. Nowadays we've got characters in the Marvel films that are completely digital.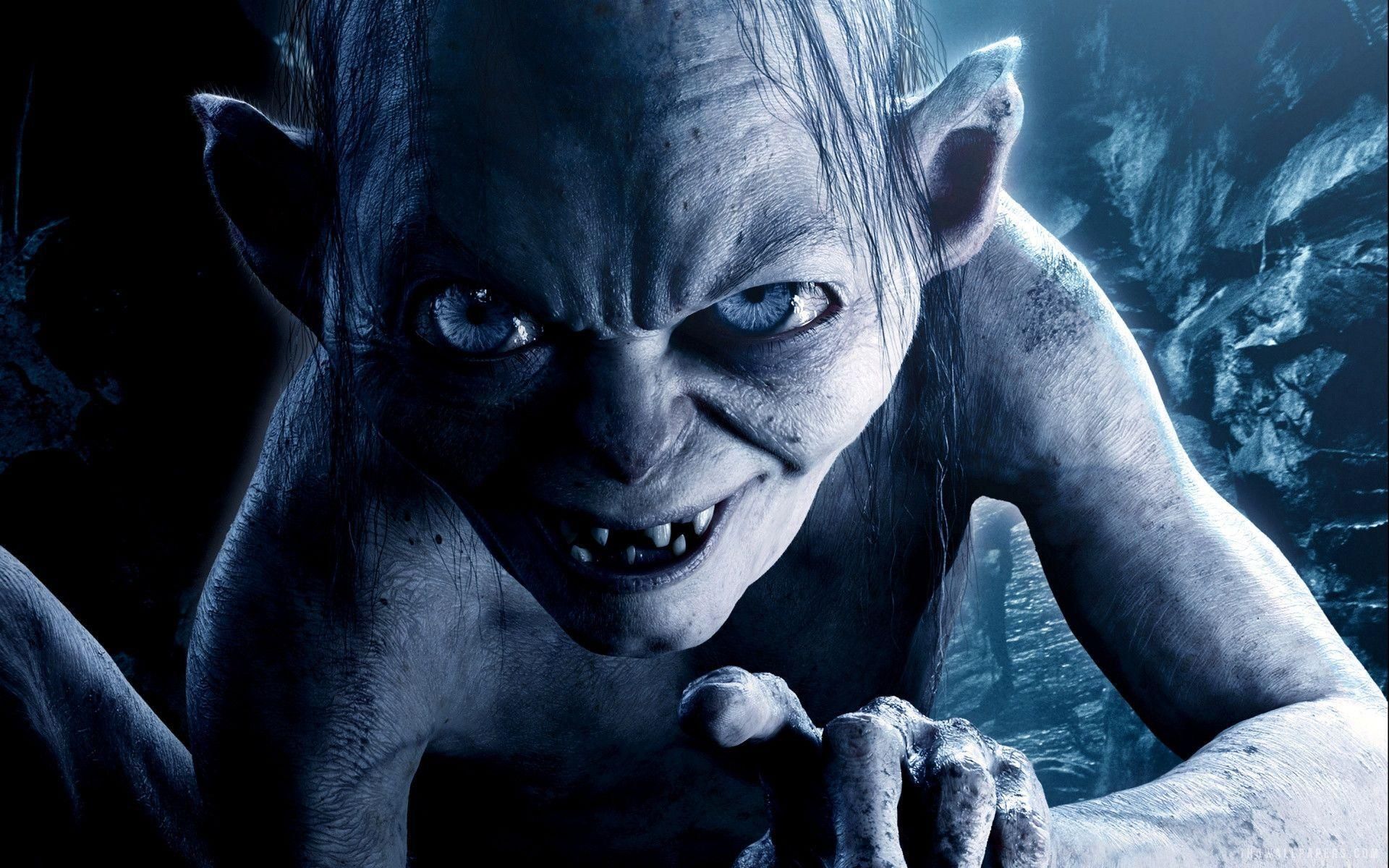 Gollum in Lord of the Rings.
"There is also a push towards visual effects in real time, so actors can actually see the special effects before their own eyes, instead of having a blue or green screen, which is just transformative."
As for fellow movie buffs wanting to pursue a career in film making or visual effects, Brendan had some words of advice.
"When you're studying or in the early stages of your career, ask yourself does it have meaning?'' he said.
"If you aren't trying to convey something to your audience, then visually it won't be that memorable.
"Also gain a good understanding of the principles and foundations of filmmaking and appreciate the importance of good storytelling."
Brendan is currently working on a new film for Apple and is up for an Australian Academy of Cinema and Television Arts award (AACTA) later this year for his work on Spider-Man: No Way Home.
Learn more how Brendan creates his visual effects masterpieces below.
Listen to Brendan's interview for Curtin's The Future Of Podcast:
___
Read more stories like this one