Leading sustainability communicator mentors next generation on climate challenges
23/06/2023 By Carmelle Wilkinson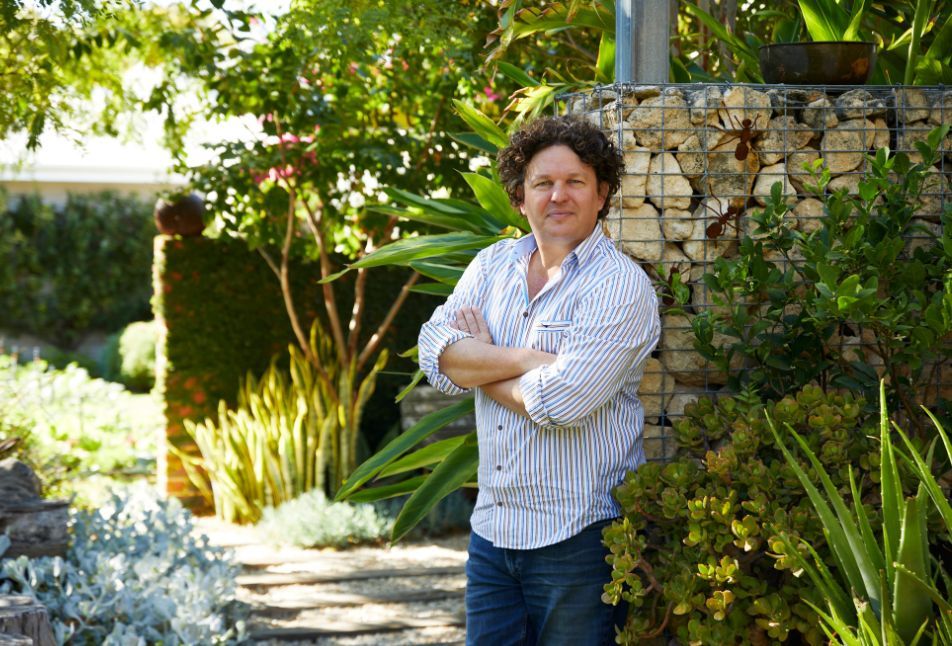 Curtin Dean of Sustainable Futures Professor Josh Byrne.
Growing up in Esperance along our State's picturesque south coast, a young Josh Byrne was inquisitive about the world around him.
The coastal location with its brilliant blue waters, powdery white beaches, and spectacular national parks, proved the ideal landscape to awaken the environmental scientist's love and appreciation for nature.
Recognised as one of Australia's leading sustainability communicators, Curtin's Dean of Sustainable Futures is committed to showcasing how sustainability can be progressed through quality education, research, industry projects and stakeholder collaborations.
"A burning curiosity with the environment has opened several doors throughout my career and has contributed to positive environmental change in some capacity," he said.
Alongside his presenting role on ABC TV's Gardening Australia program, Josh has led national research projects on low carbon living and is widely published in the areas of water sensitive design, energy efficient housing and sustainable urban development.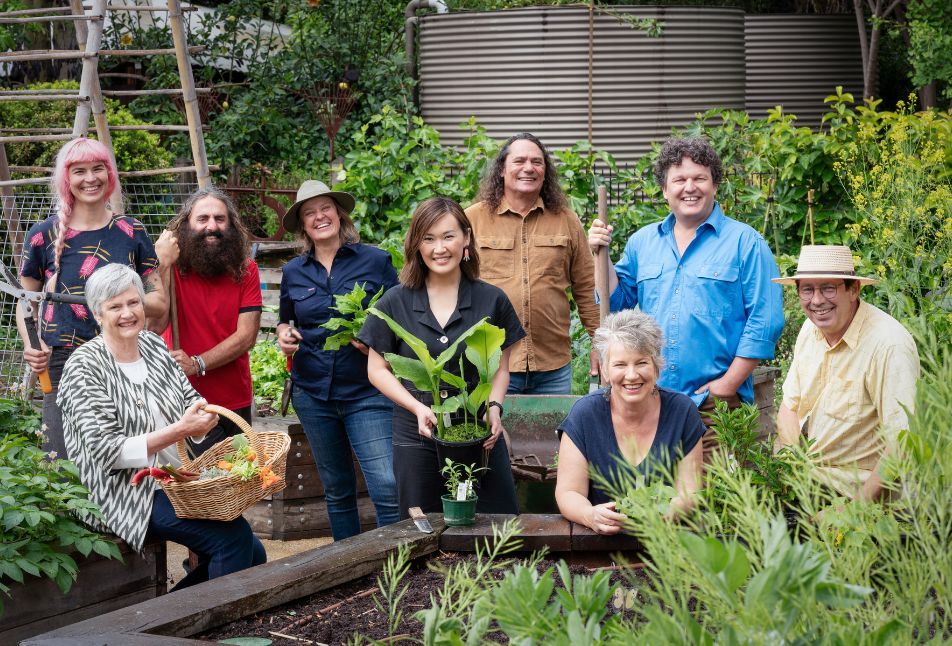 Josh has been presenting with the ABC Gardening Australia team for over 20 years.
He is also the founder of Josh Byrne & Associates, a Fremantle-based consultancy practice focused on creating positive design outcomes for the environment and community by improving sustainability and liveability.
"My fascination with gardening and nature started when I was about 13, and by the time I was 14 I had established my first veggie garden,'' he said.
"Although still a hobby at that age, gardening did influence my choice of subjects at school, eventually leading me to study environmental science.
"I was also very lucky that my dad, an avid book collector with an eclectic and broad interest, gifted me his gardening books on organic gardening and permaculture."
His fascination with gardening continued, with Josh taking up a part time gardening job in his teens, which helped fund the first part of his environmental science degree. He also continued to garden as a hobby.
"As a uni student, my housemates and I turned our run-down rental property in Dalkeith into a thriving permaculture garden, which ended up featuring on ABC's Gardening Australia,'' he said.
"Incredibly, this led to a presenting role, which has now spanned two decades."
Following graduation, Josh spent time in Africa and the Middle East carrying out horticultural volunteer work before returning to Perth with a revived energy to undertake a PhD in urban water management.
"I've always had a strong interest in cities, including how we can we make cities productive, rather than wasteful,'' he said.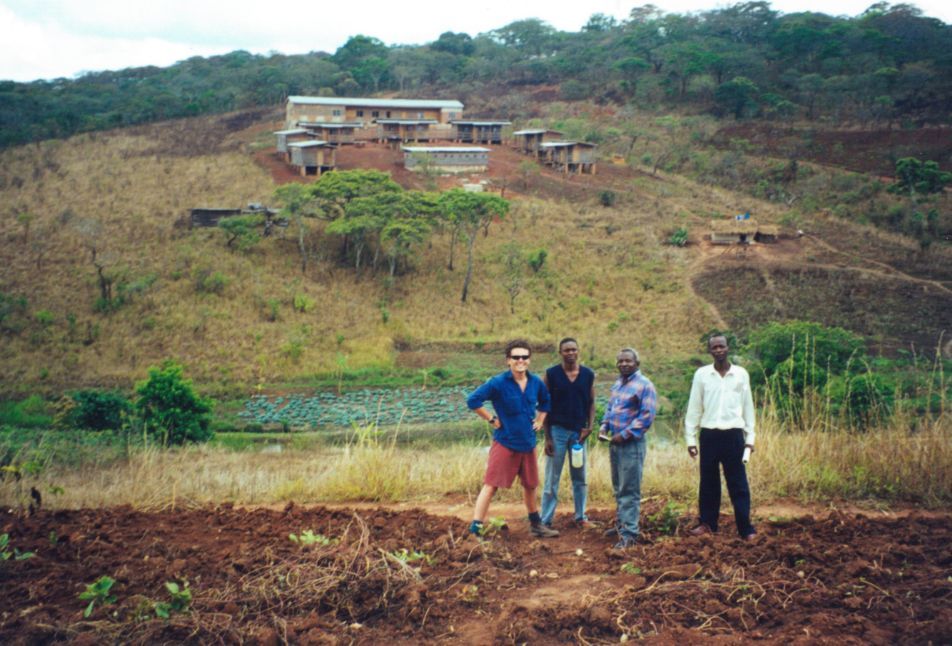 Josh helping establish a permaculture garden in Malawi.
"This concept has always framed my thinking."
Building on a long-standing relationship with Curtin, Josh is mentoring the next generation of climate heroes in its recently launched program – Planet Positive.
The program will equip students with the knowledge and skills to be prepared and qualified to tackle urgent environmental issues in their chosen field.
"Planet Positive is ultimately a call to action,'' Josh said.
"Every field of learning now has the potential to help solve the climate crisis. This is a fundamental shift in how we approach the problem."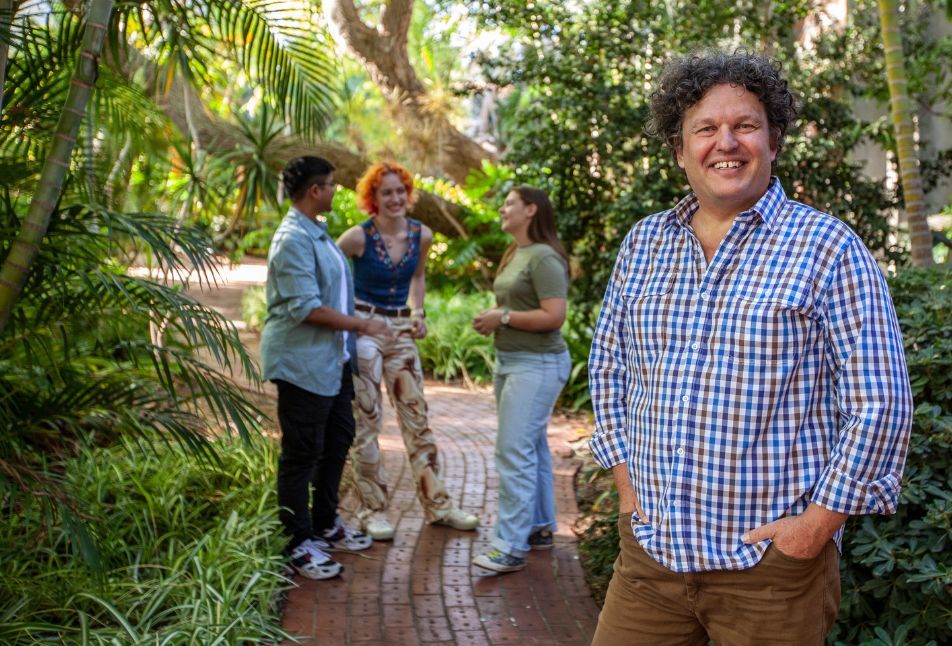 Josh will mentor our next generation of climate heroes in Curtin's new program Planet Positive.
Through Planet Positive, students will have the opportunity to work with key community and industry partners to gain a greater understanding of environment and climate complexities.
They will also take part in a Sustainability Challenge, where they will help develop solutions to real world problems that are contributing to climate change, pollution and biodiversity loss.
"The evidence pointing to an environment and climate emergency has been clear for decades, and this has been frustrating for those who work in the field.'' he said.
"The potential impact of climate change has been understood for a long time. Unfortunately, it's largely been divisive politics that has prevented action.
Josh said with parts of the world seeing extreme droughts, frequent floods, severe storms and unusual heatwaves, governments were finally responding.
"Thankfully climate change is now less of a political issue, and the longstanding argument about whether or not it's real is no longer being debated.'' he said.
"The global finance sector is also driving change, responding to corporate leadership and to reduce risk."
"The penny has dropped. Governments, businesses and society at large are looking towards the industries of the future, such as renewable energy, clean manufacturing and sustainable agriculture."
With greater attention on our planet and its future, Josh is optimistic our next generation of leaders could hold the key to unlocking our climate's greatest challenges.
Want to learn more about climate change? Watch aspiring Environmental Scientist Delilah interview Josh in Curious Corner here.
___
Discover more about Planet Positive