Kalgoorlie engineer strikes political gold as first female MP for Swan in 101 years
08/07/2022. By Carmelle Wilkinson.
Share this article: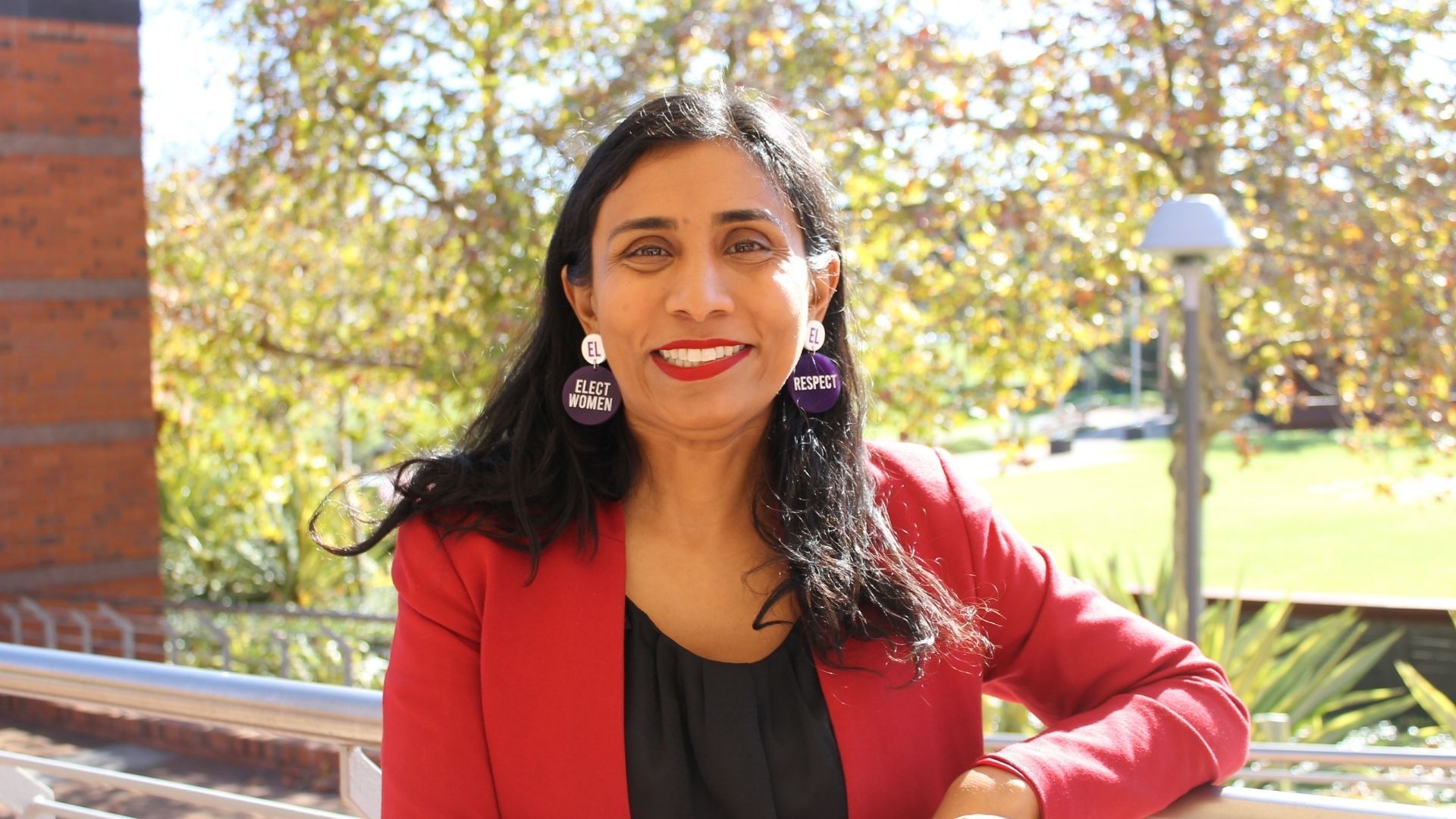 Proud Curtin alumna and Swan MP Zaneta Mascarenhas.
Knocking on 45,000 doors over the course of her campaign was no easy feat, but new Swan MP Zaneta Mascarenhas was committed to knowing the needs of her community.
The engineer turned politician is the first female to hold the seat of Swan in its 101-year history – another enormous feat the Mum of two is humble to accept.
The new Federal Member for Swan, is a breath of fresh air, bringing diversity and optimism at a national level.
Born in Kalgoorlie and raised in Kambalda in the WA Goldfields, Zaneta is the only federal member of Goan-Indian descent in the House of Representatives.
"The importance of diversity is now, particularly in Federal Parliament," she said.
"Whether you come from an arts background, or a science and engineering skillset like me, we have a real need for our society to be more holistic and diverse."
As a proud Curtin alumna and former Guild President, Zaneta is no stranger to advocating for others.
"It's who I am. I always say an engineer likes to solve problems, and as the federal member for Swan I'll now be solving problems at a much higher level," she said.
"I feel incredibly honoured the people of Swan put their trust in me, and I'm committed to creating a better future for all, by focusing on the cost of living and childcare, improving access to more secure, well-paid jobs and tackling climate change."
Congratulations on winning the seat of Swan. The first female in this position in 101 years. How does it feel?
It's surreal. It's incredible that the people of Swan trusted me to be their local member, it's a real honour. To be honest, I didn't necessarily think that someone like me would be supported, but the people spoke. As a female, a person of colour and an engineer, I'm quite different compared to previous candidates or members. When I heard I was the first female in this position in 101 years I almost didn't believe it.
Why do you think the community of Swan were ready for change now?
I think that previously they saw a government that was out of touch, and they wanted to have a local member and a federal government that took their responsibility seriously, listened and acted. I don't think they saw that beforehand, but also, I think people wanted to see something different in their local federal member as well.
They recognise that one of the ways you can help address some of these issues is by having more diversity in our parliament. I'm sure there's not many people that have started their political career wearing steel capped boots on a mine site, but I feel like that's very representative of our electorate.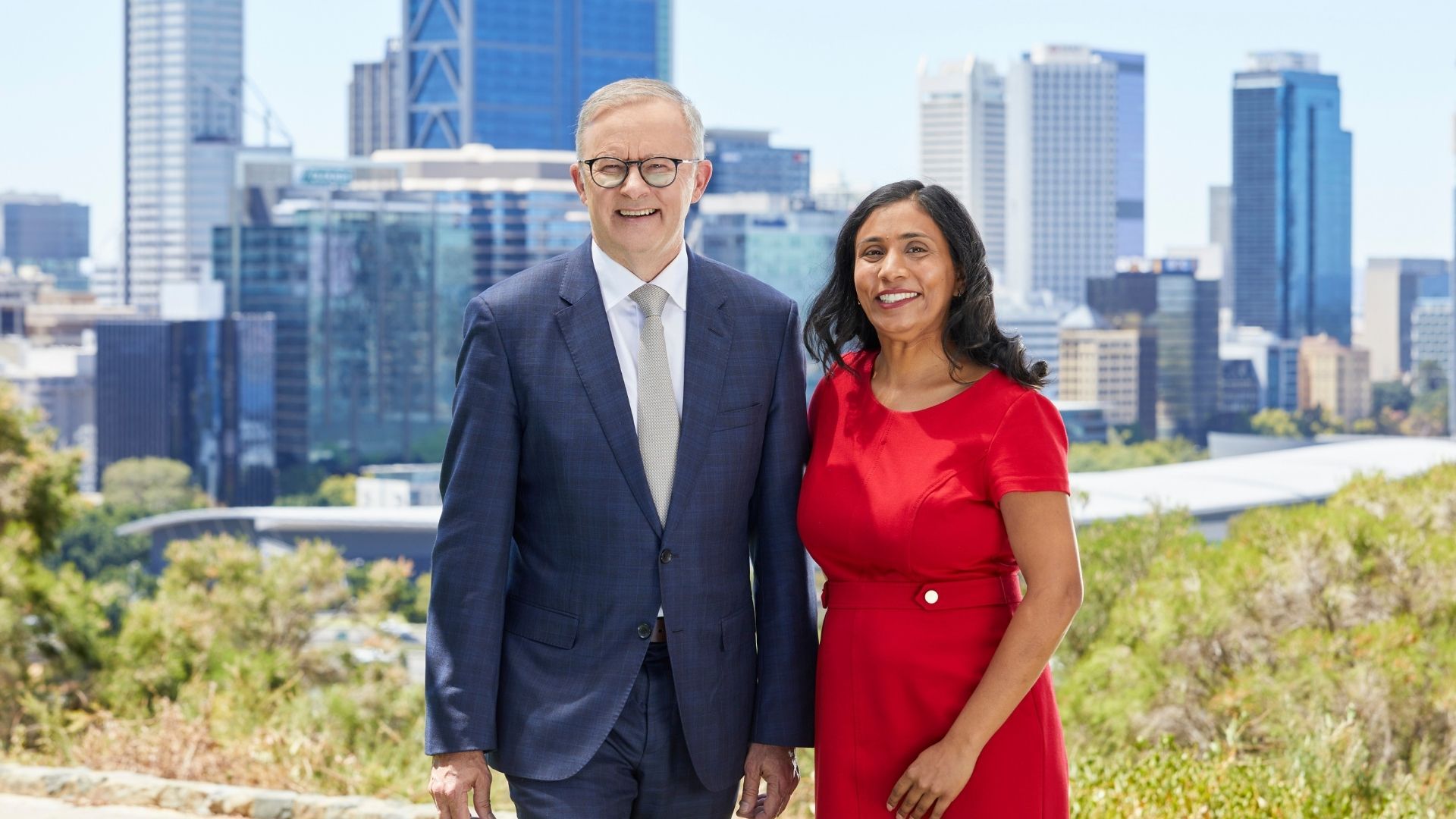 Zaneta with Prime Minister Anthony Albanese on the campaign trail in Perth.
Steel capped boots? I'm assuming that's no fashion statement. How did you get into the mining industry?
I'm a Goldfields girl. I was born in the small mining town of Kalgoorlie and lived there for the first 17 years of my life. My parents were originally from Goa in India but grew up in Kenya. So, we migrated to Australia from Kenya.
I had a great childhood in Kalgoorlie. We had access to fantastic teachers and had so much freedom to explore. I grew up building cubby houses and chasing lizards. My interest in engineering came from my Dad and just growing up surrounded by the industry. Dad was a fitter and turner and would often encourage me and my sister to get on the tools. I also had a love for science and maths, so science and engineering was a natural choice for me.
After several years working as an engineer, when did you decide to move into politics?
For me, engineers are trained to solve problems, and there are a few problems in our Federal Government that need to be solved. In the past, I've worked in climate change action, helping big mining companies reduce their greenhouse gas emissions and looking at how they can decarbonise and prepare for our future world. I saw that while the community wanted action and business wanted action, the government was lagging. To now be a part of a team that can influence positive legislation is amazing, it was a very natural step coming into politics.
How have your family been throughout this incredible journey? I understand you have two little ones at home?
My son who's four is totally fine, and understands a little about what Mummy does, but my two-year-old daughter misses me when I'm not there. My husband Sam has been incredible and to some extent I wouldn't have done this without his support. I think what's nice for us as a couple is that we've never had to say whose career is more important.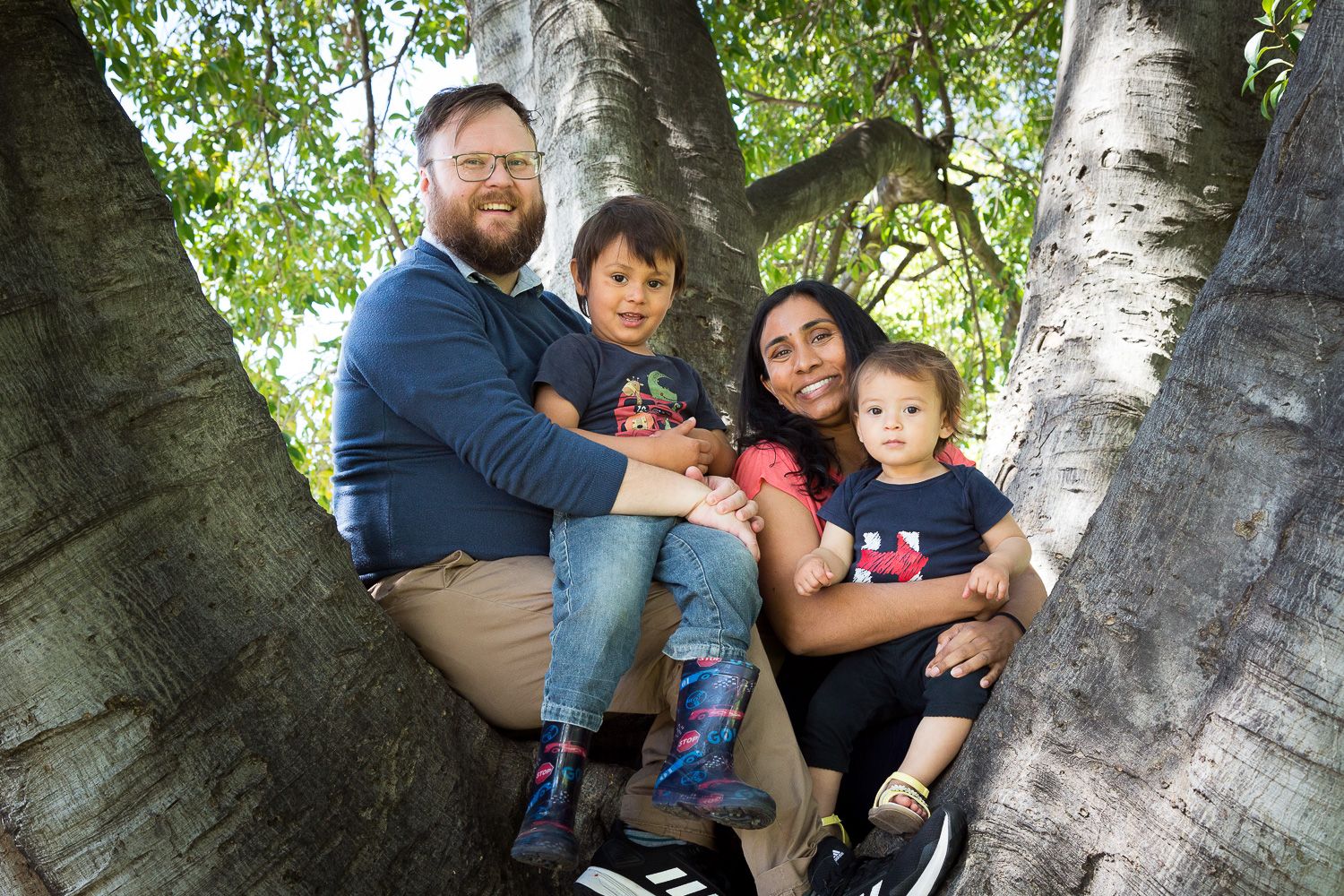 Zaneta and her husband Sam pictured here with their children Lincoln (4) and Felicity (2) have lived in Victoria Park for the past eight years.
As a proud Curtin alumna, can you please share your memories about your university days? I also understand you were a former Guild President?
Oh, I loved Curtin. Coming from a small country town, Curtin became my new community and I felt so connected. I'm a really proud alumna. I met my husband at Curtin in my final year, he's also an engineer, and still have best mates that came here. I've returned several times to talk to students and will always have a wonderful relationship with the university. One of my highlights while at Curtin was being Guild President. Curtin was a community I really cared about and being Guild President allowed me the opportunity to be an advocate for my peers.
How does it feel to now be in a position to help shape decisions at the highest level? And what are some issues important to you and your electorate?
To have the opportunity to influence important decision makers is incredible, but where there is power you must use it wisely. Politics is a funny thing. The closer you are to it, the more issues you will see.
When I was door knocking, I spoke to many people and the thing that came up repeatedly was the cost of living. Being able to afford a roof over their head and food on the table was fundamentally the most important thing people worried about. The cost of living has been a challenge for so many and for us as a nation we need to do better.
Another focus of mine is to ensure people have access to higher education, whether that be TAFE or university and make health care more accessible, so they can live a happy, healthy and prosperous life.
Is climate change still high on your agenda?
Absolutely. I've worked in that area for so many years and I'm incredibly passionate about it. I really feel like this election was a climate change election. The window to work in this space is well and truly open now and we are finally on the right track. I feel very optimistic that the opportunity to discuss climate change is now.
___
Read more stories like this one